I forgot to write about our little overnight at the Whitetail Woods camper cabins on Mother's Day weekend!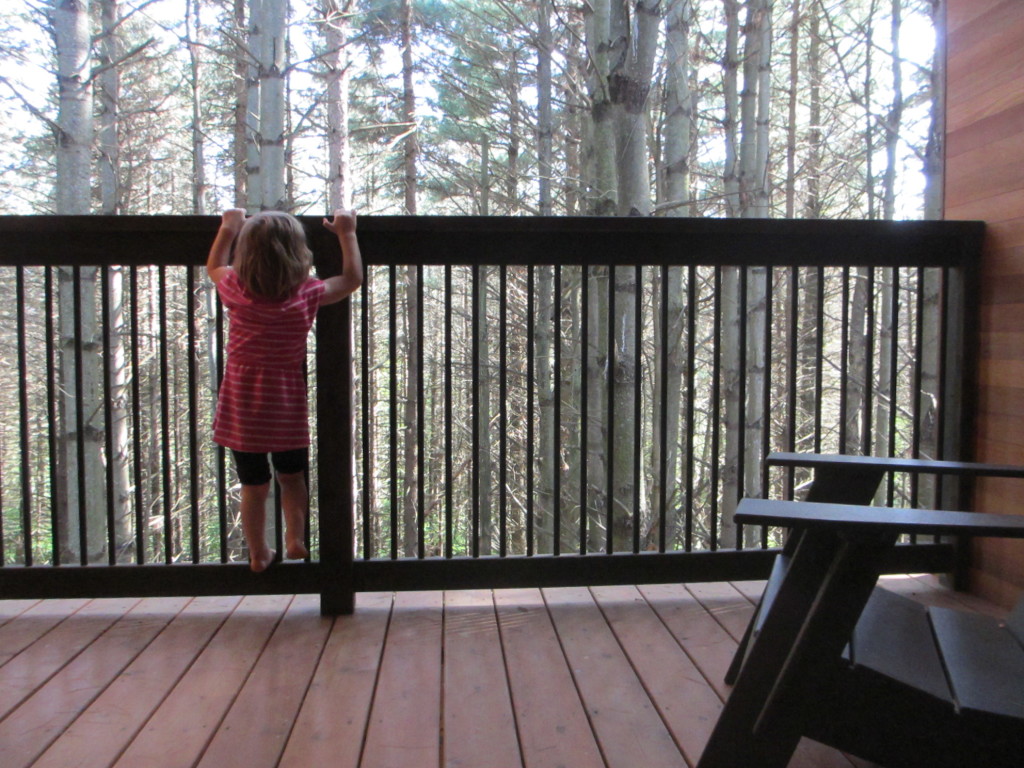 If you haven't heard of it, Whitetail Woods is a new park with camper cabins that opened up in Dakota County last year. They have THE MOST BEAUTIFULLY DESIGNED little cabins, I pretty much wanted to hire the architects to build a bigger version for us to live it. Everything about the cabin design is so smart, from the little built-in lights above the beds to the couches with drawers underneath that convert to daybeds.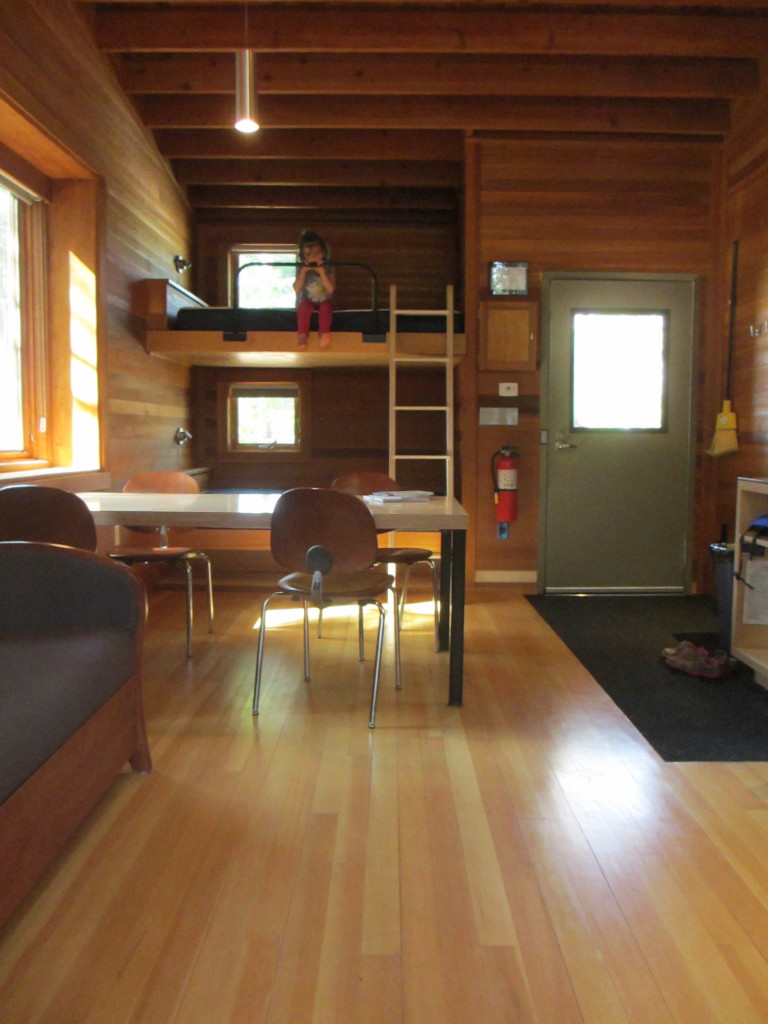 To check in to Whitetail Woods you go to the nearby Lebanon Hills , a gorgeous, lake- and trail-studded park in Apple Valley. We expected to just stop by and pick up the key and some firewood but ended up spending two hours there because the girls we having such a blast at the indoor play area and running around outside. From there it's a quick 10-15 minute drive south to Whitetail Woods.
There's not a ton to do right at Whitetail Woods. We did a half hour hiking loop with the kids, and on Sunday after we packed up we drove a mile or so down to the Fawn Crossing Natural Play Area. The wind was brisk — we broke out hats and full coats, and wanted mittens — but the kids played with the sand tools, explored the wood structures in the woods, and collected things in the baskets.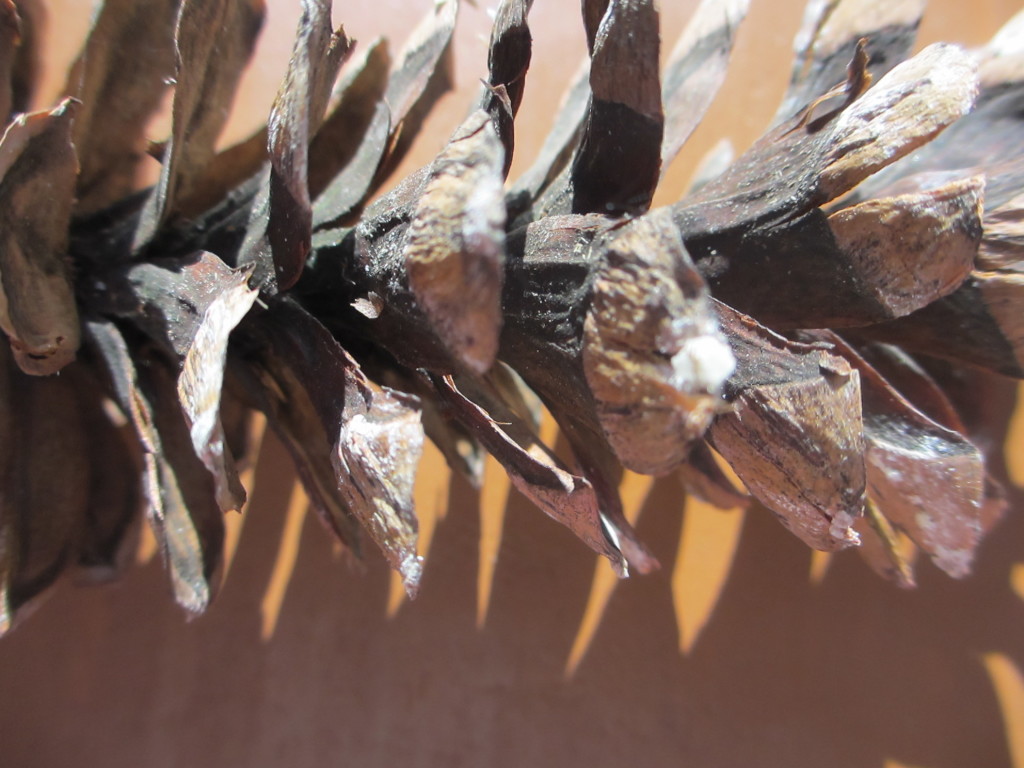 But honestly, I pretty much wanted to hang out at the little cabin the whole time. I could see spending a lovely winter weekend there all cozied up and admiring the beautiful view. It'd be a great weekend getaway (sans kids for ultimate relaxation) without a long drive from the Twin Cities.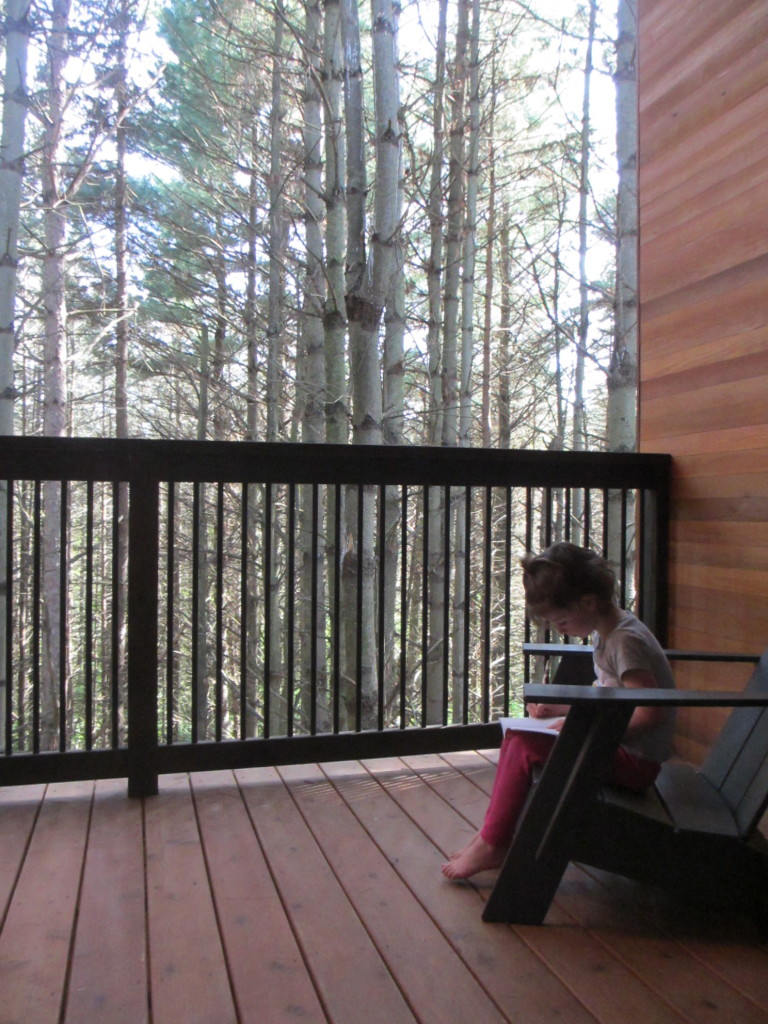 Like a lot of camper cabins, you have to cook outside on the fire pit. The bathrooms and parking lot are a quick jaunt up a hill (a 2- minute walk), and there are carts to help you haul your gear down.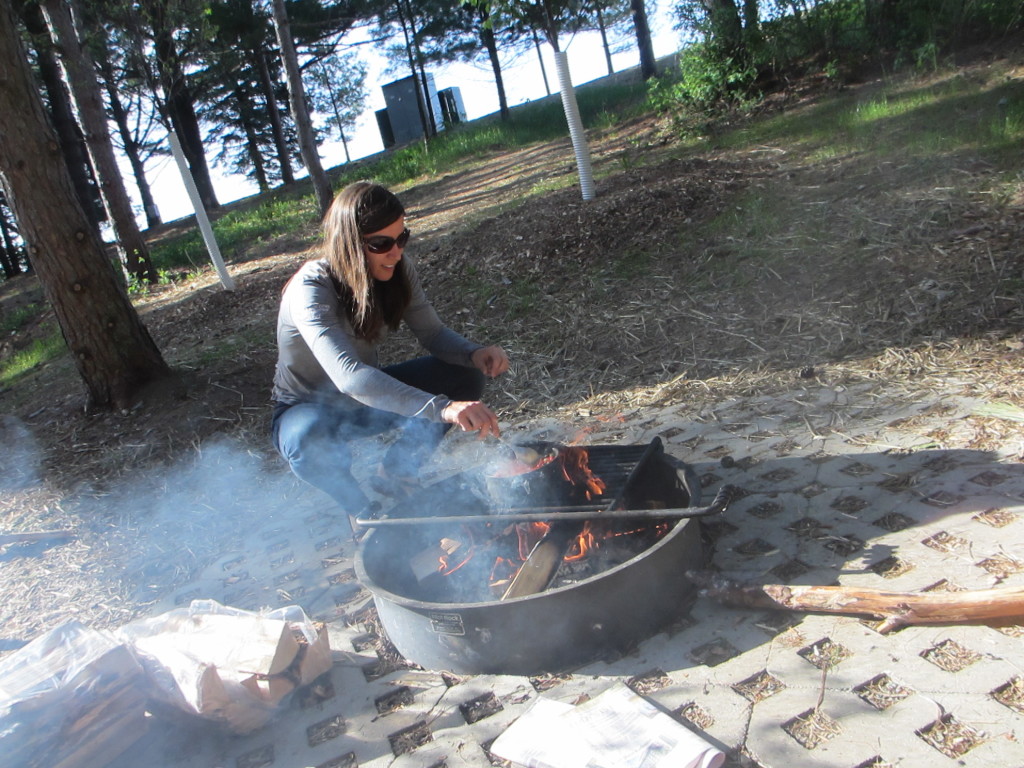 (The building in the background is the bathroom building. The parking lot is to the right of it).
While the cabins are built to feel private from the inside (minimizing views of your neighbors), they are situated close together, so having rowdy neighbors could spoil a weekend. For maximum fun, I'd love to team up with friends and rent all three cabins.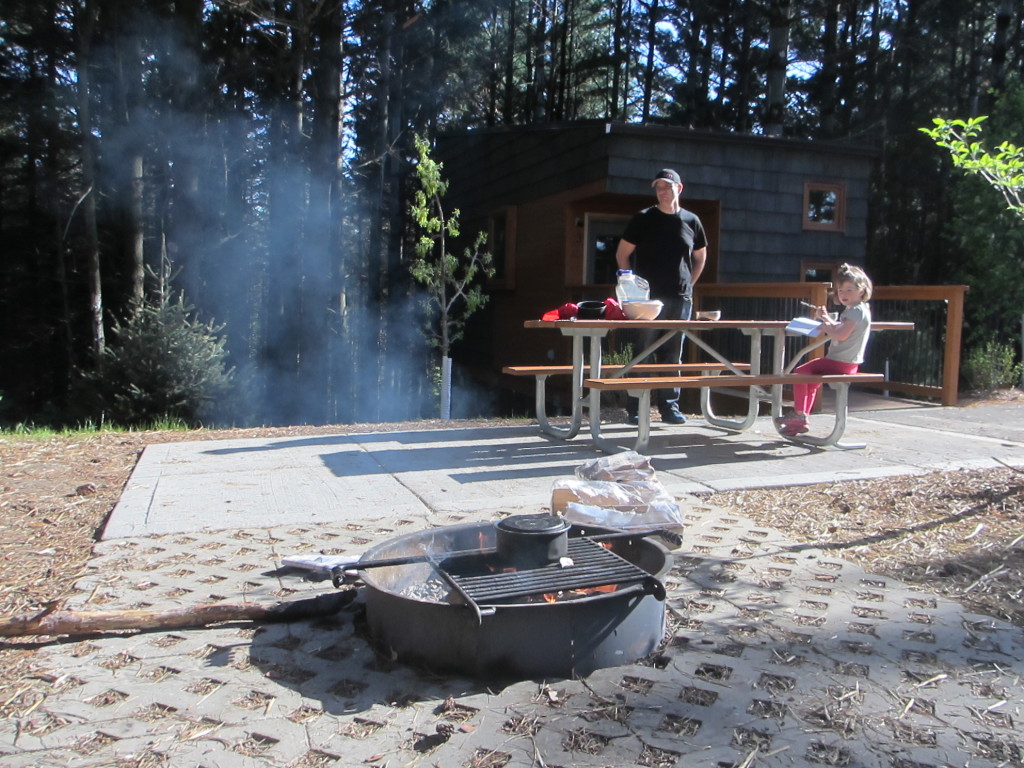 The cabins are crazy competitive to get into, especially on the weekends. The weekends sell out fast, so if you want to visit, find out when they'll open the next block of dates and mark it on your calendar.
We can't wait to go back!