Forget filling your car with hand warmers and signal flares, true winter survival is about keeping your spirits up and your eyes on the prize (i.e. spring).
Here's a foolproof recipe to help you survive winter a.k.a. enjoy our fourth season.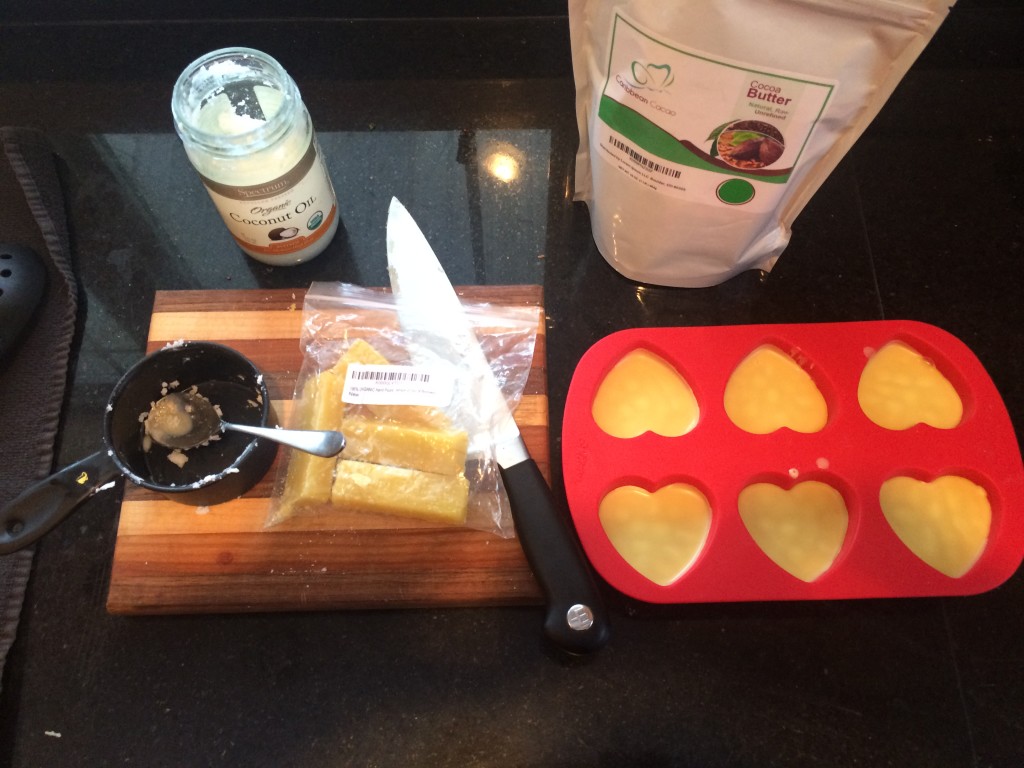 First, get comfortable.
Head to your favorite pharmacy/co-op/Amazon and fill your cart with Vitamin D, a significant supply of your favorite hot beverage, and the ingredients to make these lotion bars. Don't mess around: winter is a lot more enjoyable with soft skin, full Vitamin D stores, and lots of coffee.
Then, gather your resources.
Stop by the library and carry home as many cookbooks, gardening books, and travel books as you can. (Or if you're more of an online or Pinterest person, grab your favorite mobile device).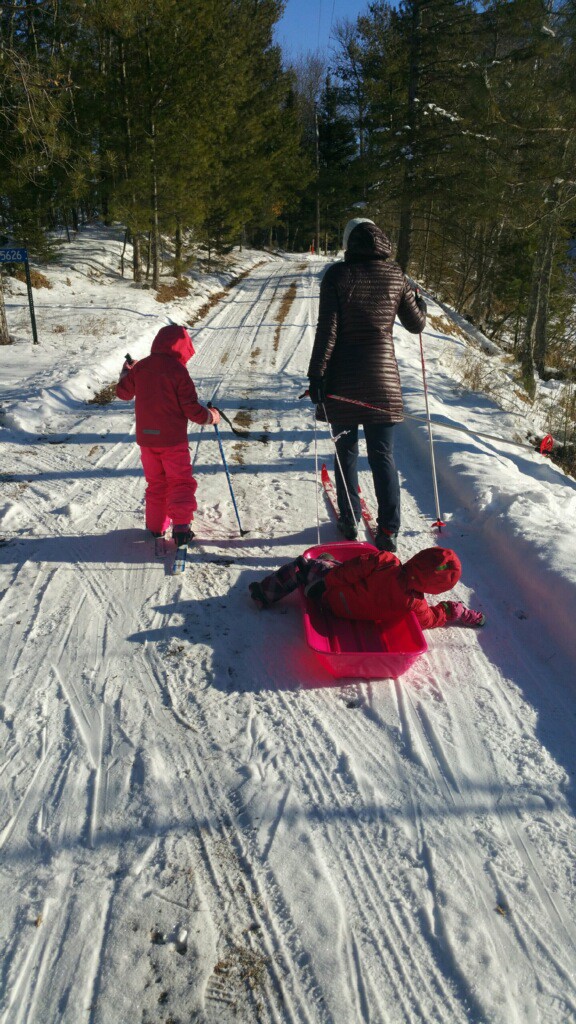 Third, dream.
After enjoying your daily allotment of fun-filled winter exercise (shoveling, sledding, etc.) hunker down on your couch and go crazy planning your garden and spring and summer adventures. Bookmark new recipes to try. Brainstorm travel buddies.
And fourth, put something on paper.
Print out this free "How to Summer" printable and start filling it in with dreams and plans. Define summer liberally — say, May to late September — to maximize the season.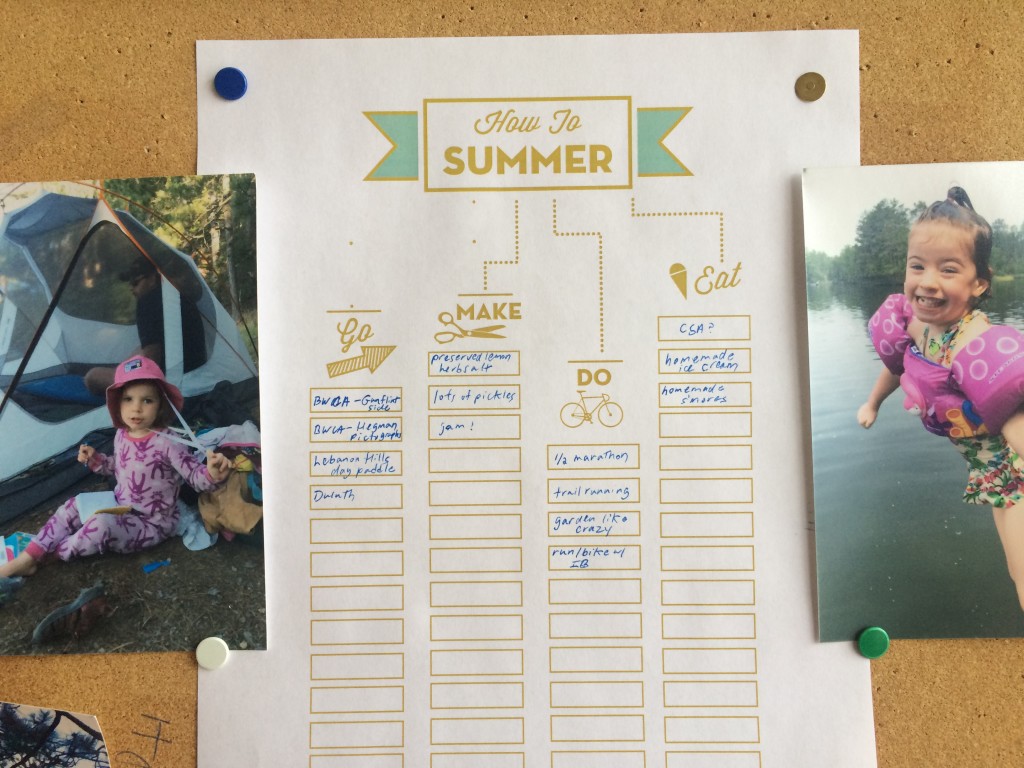 Wondering what I'm dreaming about and planning for this year?
Our new house has three raised beds, and Small Plot, Big Harvest provides some helpful raised bed examples for how to plant your beds, taking into account spacing, growth cycle, etc.
Weelicious

is helping us up our healthy kid food game (especially now that we have to pack lunches).

Thug Kitchen

(vegan) is inspiring our own healthful cooking. Its recipes contain a ton of swearing, which I find oddly endearing.

I'm super excited about paddling right now, so we're booking a BWCA trip (Gunflint Trail-side for a change) and thinking about day paddles to the Hegman pictographs (BWCA) and in Lebanon Hills (Eagan).

I also have a kid-free winter camping (what what!) adventure in the works for March which will help satisfy my annual North Shore fix.

I've been really enjoying running again, so it might be time to do another half and dream about some trail running.
Only 52 days left of winter left! Time to get cracking. And if your car slips off the road and gets stuck in a ditch, know that you can always eat your lotion bar (healthy fats!) to stay alive.