And just like that, my maternity leave is over.
I had grand plans for my last week — sunny walks around the neighborhood with friends, sunning the laundry out on the line. Alas, the weather had something different in mind (a.k.a snow, and more snow, and then to top it off, thundersnow).
But we got to enjoy a lovely spring break on the North Shore of Lake Superior last week. We found a cheap Living Social deal for Lutsen's Mountain Inn — nothing fancy, and thankfully, nearly empty as no one wants to room next to a toddler and a baby.
If last year we spent our spring break on the beach, this year, we did, too.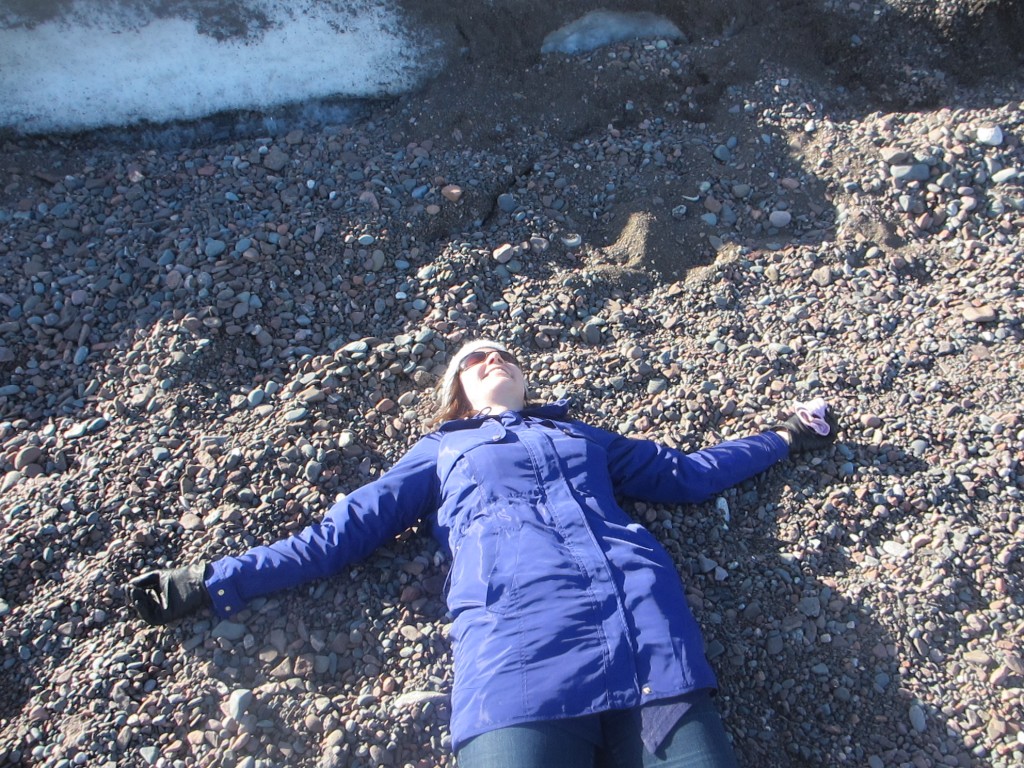 It was just a little different.
Happily there were millions of rocks and a big big lake to throw them in, so the entertainment part of the trip was done.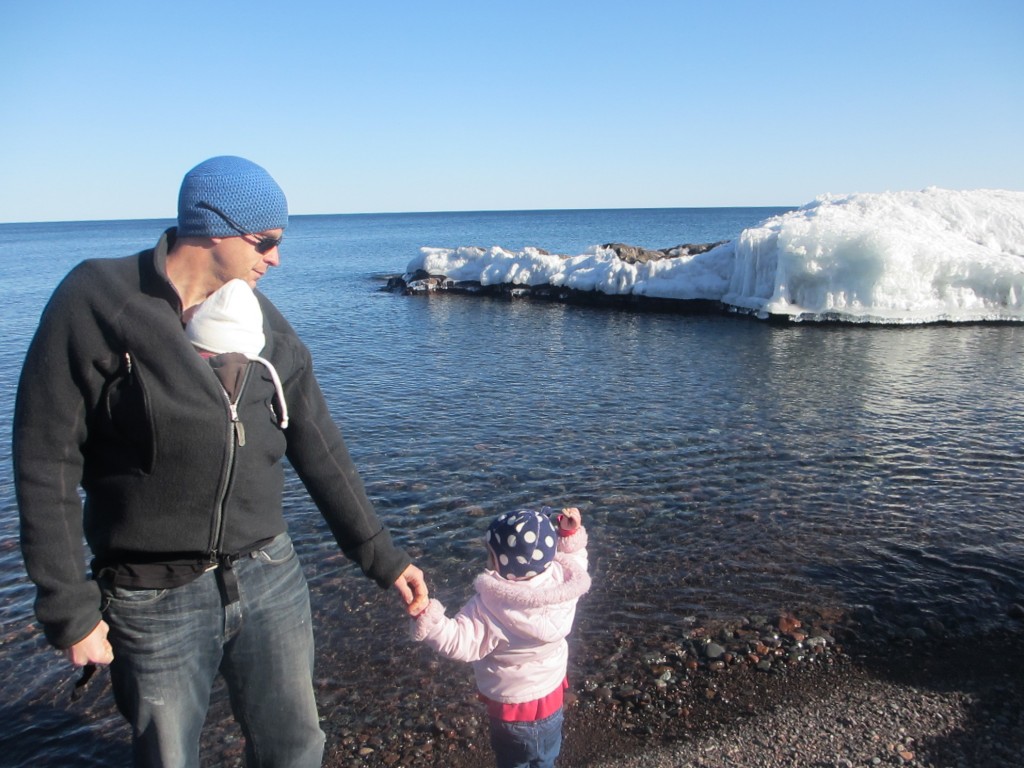 Also, thankfully, the novelty of going up the mountain on mama's back got us two long hikes.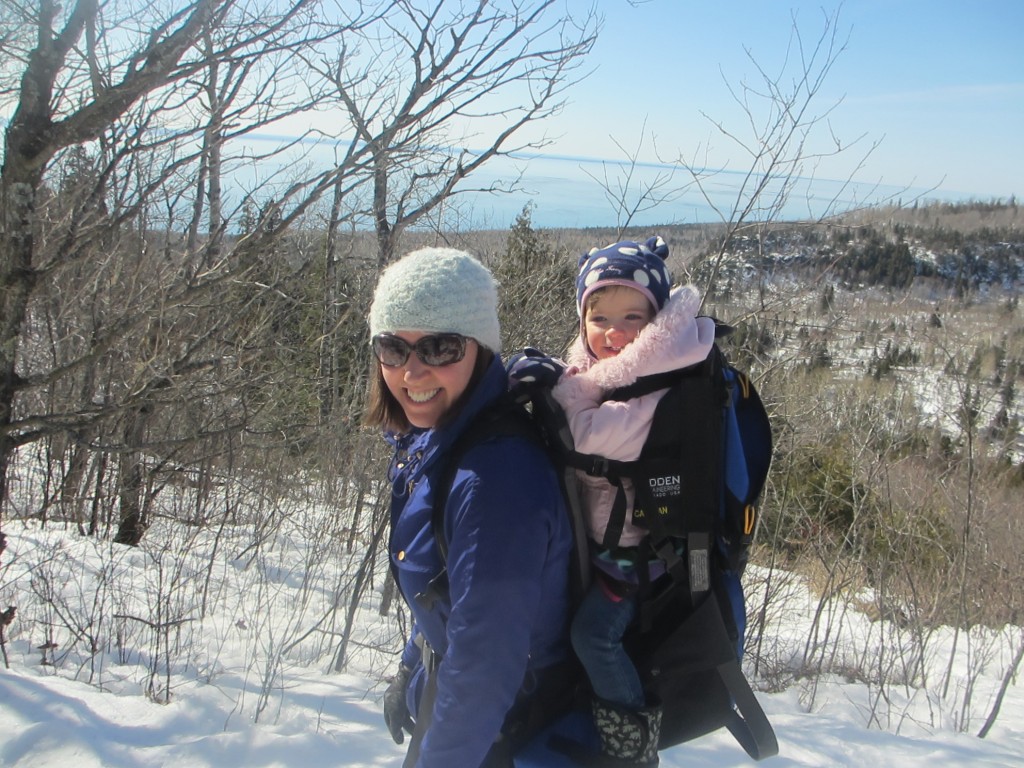 And there was this best girl, our beloved Blythe, who took the trip in stride.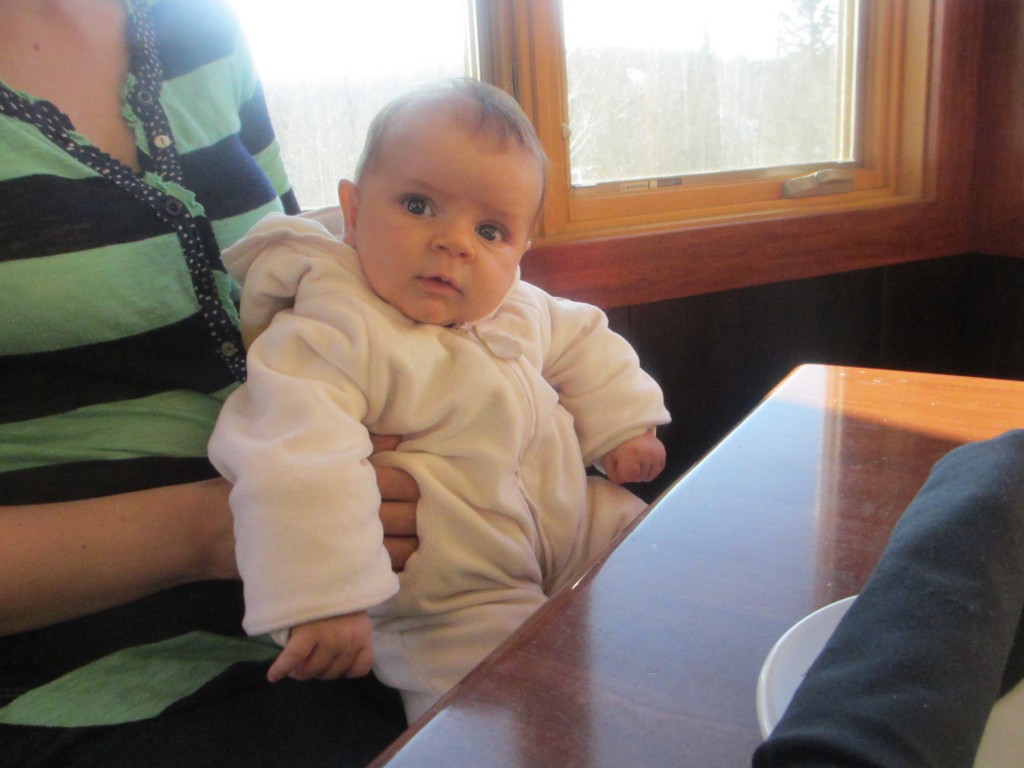 But there was also an hour-long attempt at naptime, a toddler who said "Where'd food go?" hundreds of times at restaurants, and also, "My tummy's owie" and "I want to go home" whenever we'd hit the car. And no breaks aside from a run each and no adults-only time, so, you know. Real truth.
I'll be sad to leave Blythe. I haven't been away from her for more than two hours, as she hasn't showed any prowess at the bottle until a few days ago. I was that woman hucking random bottles into my cart at Babies R Us last week, hoping that one would do the trick. (The winner was the orthodontic nipple). On my way out I saw a woman easing her toddler and carseat-encased baby into a cart, and even though I wasn't looking for it, I was hit with this strong gut feeling that "No, that's not for me."
Sure, the woman reading books with her four-year-old and a different woman lunching with her one-year-old at Birchwood on Wednesday looked pretty enviable. But I don't have any strong doubt that work is the place for me right now.
Blythe will be going to a nanny near my work for seven weeks (so happily, I'll still be able to see her over lunch some days). Then my in-laws will watch both girls for a week and a half in early June, then Adam will have them for nearly eight weeks! I can't wait to see what that is like.
Here's a little scorecard for how I did on maternity leave —
Right: Joining a new moms' group for second-time moms, napping a lot, borrowing a co-sleeper (I have difficulty refraining from using swear words when professing my love for this thing), figuring out a lot of details in advance (birth announcement, baptism, gear), having great friends and family who gave us meals and helped out, and having an awesome baby.
Wrong: Having a baby in the longest winter ever, deciding during my leave that I needed to make different childcare plans and spending part of my time stressing about that.
After my leave last time I had the same sense that I do now, that while only 12 weeks have passed for everyone else, for me, it's felt like a year.
Things have changed so much since I walked out of work that Friday, hugely pregnant — from the wonder of giving birth and meeting Blythe, to that first week of being a family of four, to the weeks that have followed that have gotten progressively easier. Blythe went from a tiny shrunken thing who couldn't hold her head up to a substantial little baby who smiles at everything and loves batting her toys.
When I'm talking to people I have to pause a moment and figure out what month it is, because it's all felt like one long snowy day to me.
One long, glorious, sleepy, snowy day.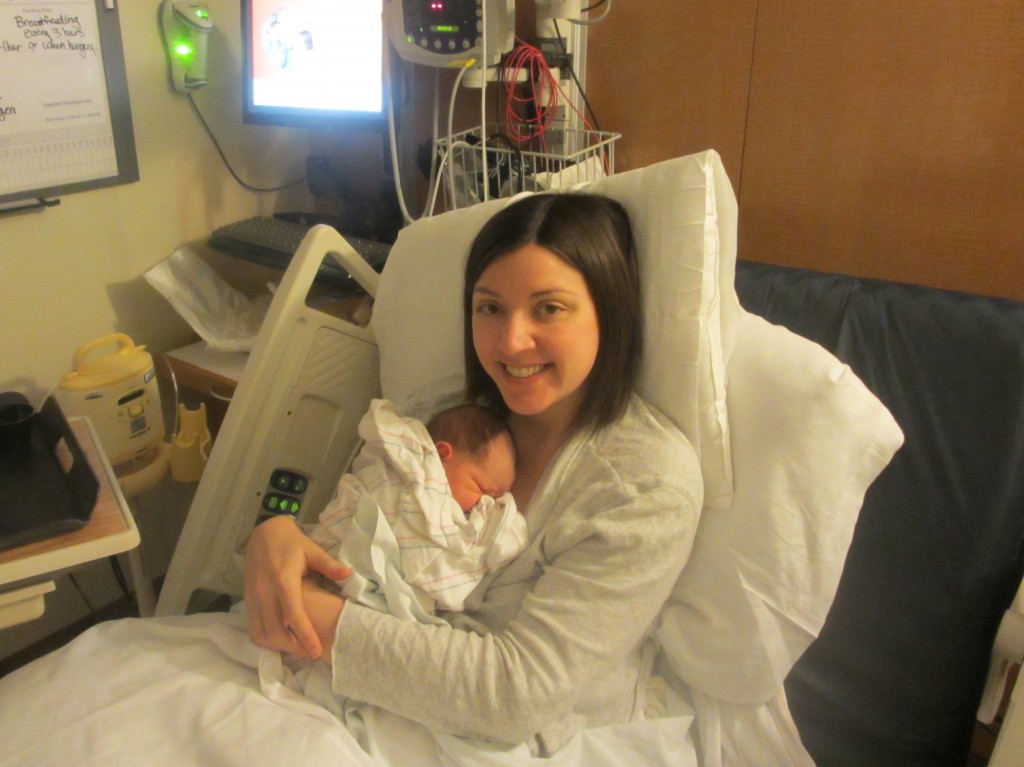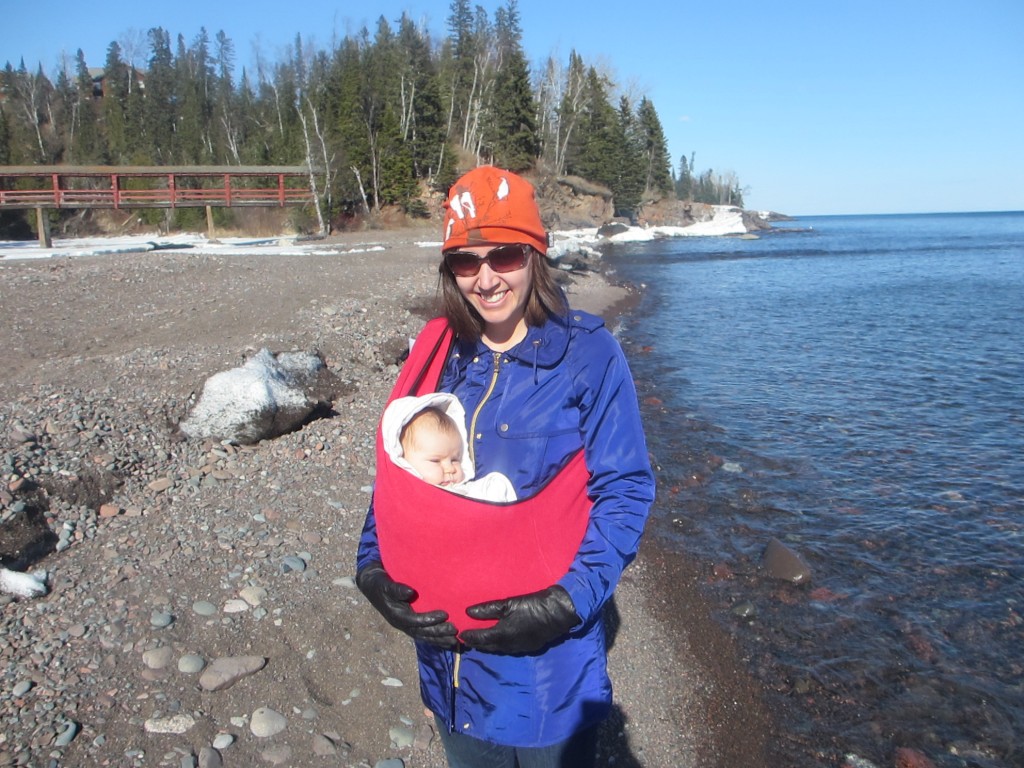 IF YOU GO
Our accommodations were nothing special, but they included free breakfast at Lutsen, which was delicious, and use of their pool, which Bee enjoyed.
We spent a blustery day in Grand Marais, enjoying coffee at Java Moose and hitting up their amazing library.
We winter hiked at Cascade River State Park and Oberg Mountain.