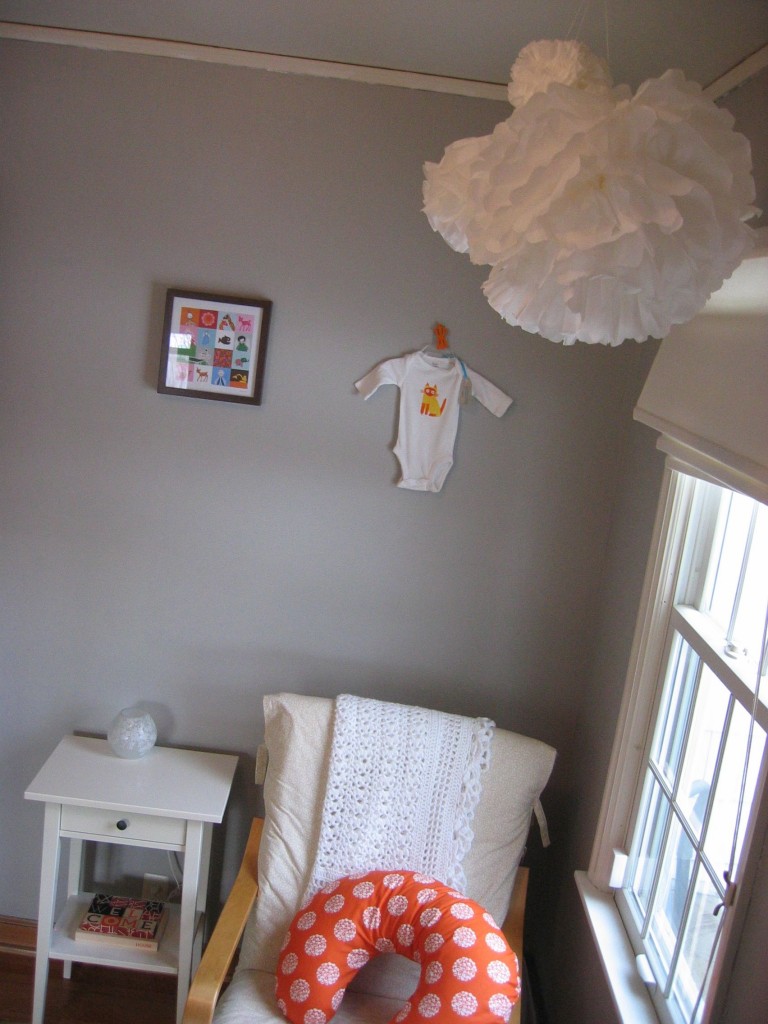 Nursery (with handsewn Boppy cover), two weeks before Beatrice arrived
I love sewing for babies. You have tons of lead time (9 months!) and they are tiny, so everything sews up really quickly.
Before I was pregnant with Beatrice, I was really weird and superstitious about buying anything. But I did allow myself to start sewing for a baby. I called it my baby trousseau, and I'd sew something up, sigh happily over it, then stick it in the closet. Two baby quilts (in blue and pink), a set of soft blocks with a matching bag, and dozens of bibs and burp cloths.
I sewed with hope and anticipation as we tried to get pregnant, and rejoiced when we did. When that pregnancy resulted in a miscarriage I put all the sewing away. Another miscarriage followed, and wherever I saw that stash of baby stuff in the closet I felt so ashamed and brokenhearted. How naive and stupid I was, so hopeful and excited, thinking that getting pregnant meant the start of something wonderful instead of a terrible trick.
After we became pregnant for the third time, with Bee, and I was far enough along that I could exhale a bit, I began sewing again, trying to reclaim my right to be excited. I sewed up the more practical stuff: a Boppy cover, a nursing cover, a crib skirt, burp cloths, baby hats, and a snuggler sack.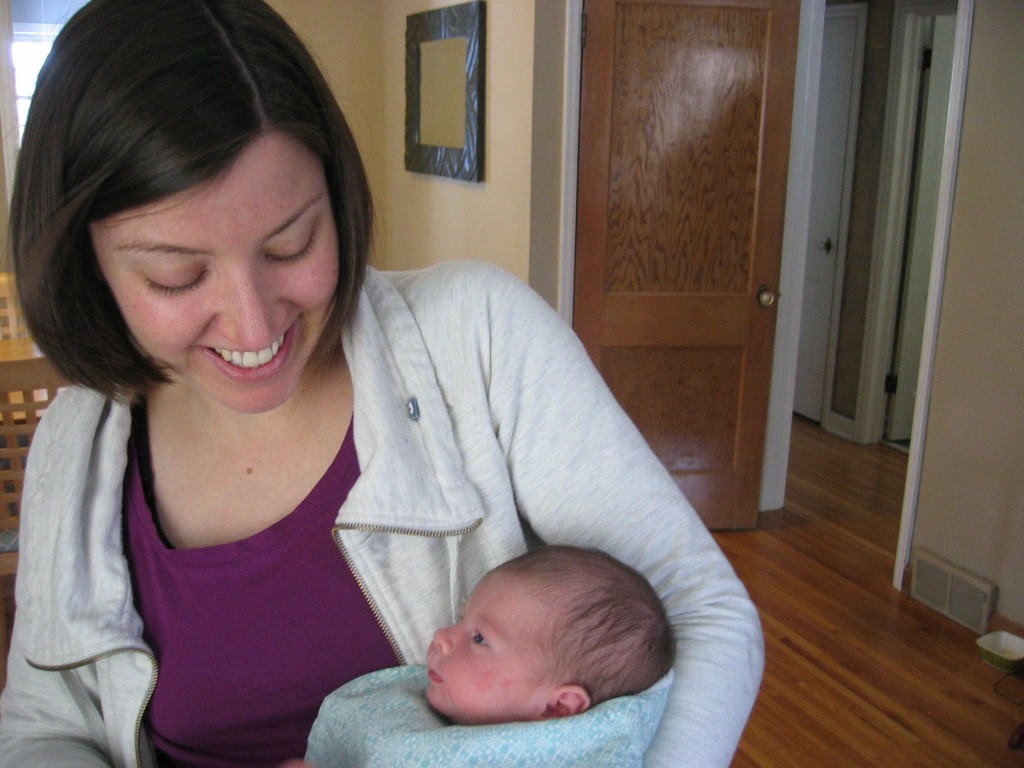 Bee in her snuggler sack
Now I love to make things for friends. Last weekend I got together with a good friend of mine (we've been friends since 9th grade!) to pick out fabrics. She's expecting her first baby in May, so that gives me a few months to whip up a Boppy cover for her and to turn a cool Japanese circus animal print (with sparkles!) into some bibs and burp cloths.
But like before, I also like sewing for babies yet to come. The ones who live in my friends' hearts and dreams but not yet their bellies. If sewing for Bee helped her find me, then maybe sewing for these babies might help them find their mamas.
For sewing patterns and links for my favorite baby sewing projects, check out Borealis Blog on Pinterest.