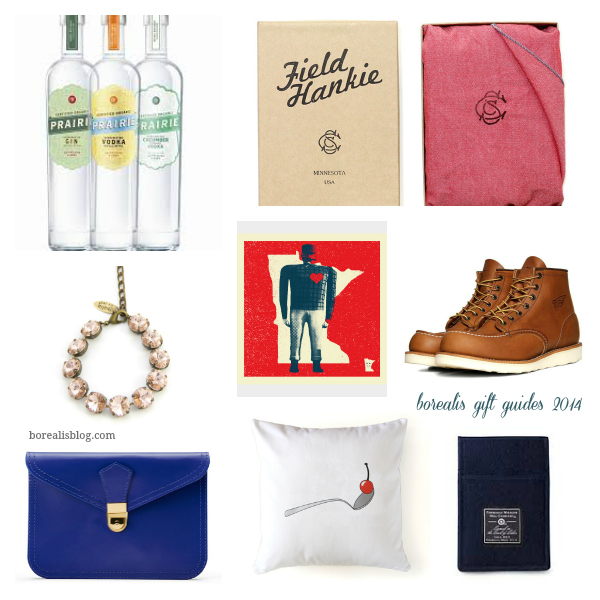 We love writing gift guides and are so excited to bring you this year's series, featuring gifts made here right in Minnesota. Some by artists and craftspeople, some by world-renowned (yet home-grown brands) — all reflecting the practical, artistic, playful, smart, humble, and beautiful spirit of this northern life.
Our series starts today with "Indulge in Minnesota" — luxurious gifts you secretly want too. "Play in Minnesota" is about fun — for you or the kids in your life and "Work in Minnesota" features problem-solvers as hardworking as Minnesotans themselves.
Happy shopping and Merry Christmas from Borealis!
Love, Jen & Breanne
P.S. We still love the gifts on our guides from 2012 and 2013 if you need more ideas!