I don't know if it's because I've been with Adam since I was 18 (and thus have never developed proper dating skills) or because I went to high school during the grunge era (and thus cultivated a lifelong aversion to fussiness), but I suck at getting dressed up to go out.
Last weekend I was at a party and realized that although I had made an effort, I had missed several key things, judging by the women around me.
This is what I observed are the rules for women (late 20s-early 40s, mostly marrieds) for going out:
1. Do something a little bit extra with your hair. I nearly always fail at this one. I need remedial date hair 101. If you have naturally interesting hair and ace 2-4 like my friend Allie, then you can skip this one.
2. Wear a little more makeup than usual. I'd remembered this one, and added blush and tinted gloss to my usual eye makeup and cover-up combo.
3. Wear something that is somewhat girly/sexy on top and on bottom, but not too much. Two small touches are nice, like a lower-cut top and heels peeking out of good dark wash jeans (a.k.a. what Jen wore).
See Exhibit A.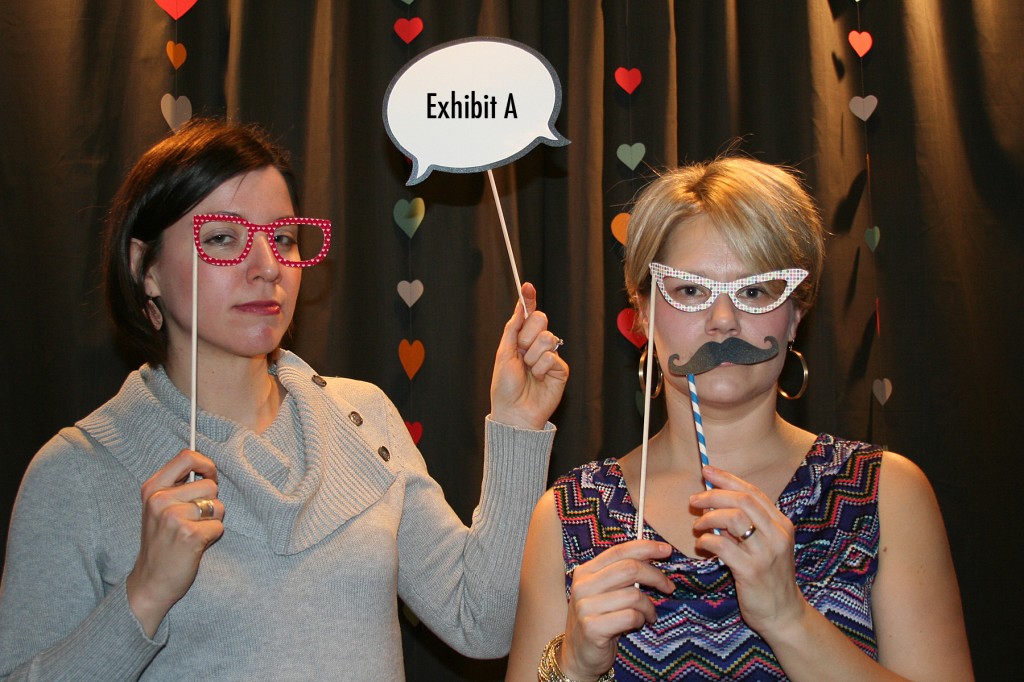 Jen (incognito, on the right) is very good at this whole dressing up thing DESPITE having also been with her husband since they were wee, so I guess my excuse doesn't hold up. I (on the left) had remembered to wear a casual skirt (with tights and tall boots) so was passable from the waist down, but had thrown a pretty but not dressy/sexy in any way sweater on top. Fail!
4. Accessories: wear some. I'd thrown earrings into my pocket (so Beatrice couldn't rip them out before I left) and remembered to put them on, and added a chunky ring, thus earning me a C-level passing grade. A belt, scarf, hair accessory, anything else would have helped here.
Now I will study these rules and commit them to memory, so maybe next time I can earn an "A." Maybe I need a mnemonic device? MACH? Makeup, accessories, clothes, hair?
What do you think, friends? Are you rolling your eyes at me with pity? Do you do these things without thinking about it? Or do you think I have it wrong?
See what we should have worn on Borealis's Pinterest board.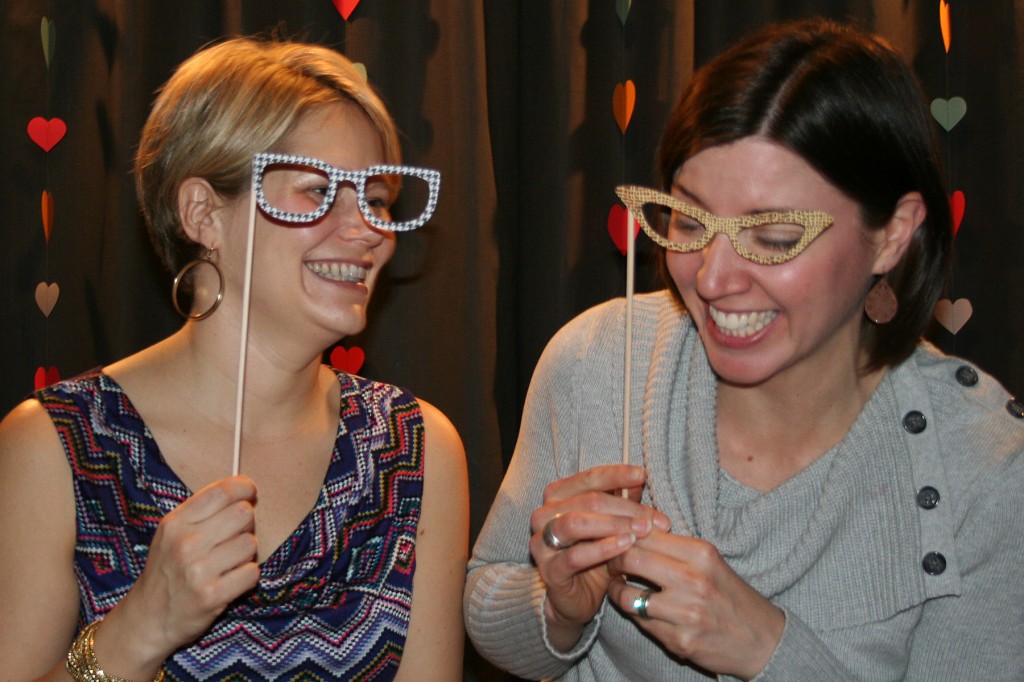 Note: cats eye glasses on a stick do not count as a date night accessory.
P.S. from Jen
I am flattered that Breanne thinks I'm good at dressing for date night. I never really think so, but this top is a winner (and bought for me by my husband at Hot Mama!). Here's one of my favorite pieces of fashion advice: get all ready and when you are satisfied, add ONE MORE accessory. I'm certain that's counter to my instincts, but my instincts haven't exactly served me well. I think I read that on the blog by Fabuliss (and can I just say, what an awesome business concept!)