This year we're collecting our gift ideas into four categories in the spirit of the "Something to wear, something to read, something you want, something you need" philosophy. Check out Something to read,  Something you want, and Something to wear.
Something you need:
For the person who has everything (or needs nothing), the spurge of a house service not normally hired out is a nice treat. My friend bought a window cleaning package for her parents (after being delighted by the results in her own home). A landscaping consult, winter plowing service, or a housecleaning package would be a welcome present under the tree.  – Breanne
I've been wanting to try wool dryer balls like these for awhile but haven't yet. Make yourself a big batch of homemade laundry detergent and put some of it in a cute jar to go with a set and laundry supplies become giftable. – Jen
Cleaning is a lot more bearable if you have enjoyable products and tools. More than a couple friends swear by Norwex products. I'm thinking of buying some sturdy but child sized cleaning tools so Beatrice can learn to help around the house more in 2014. – Breanne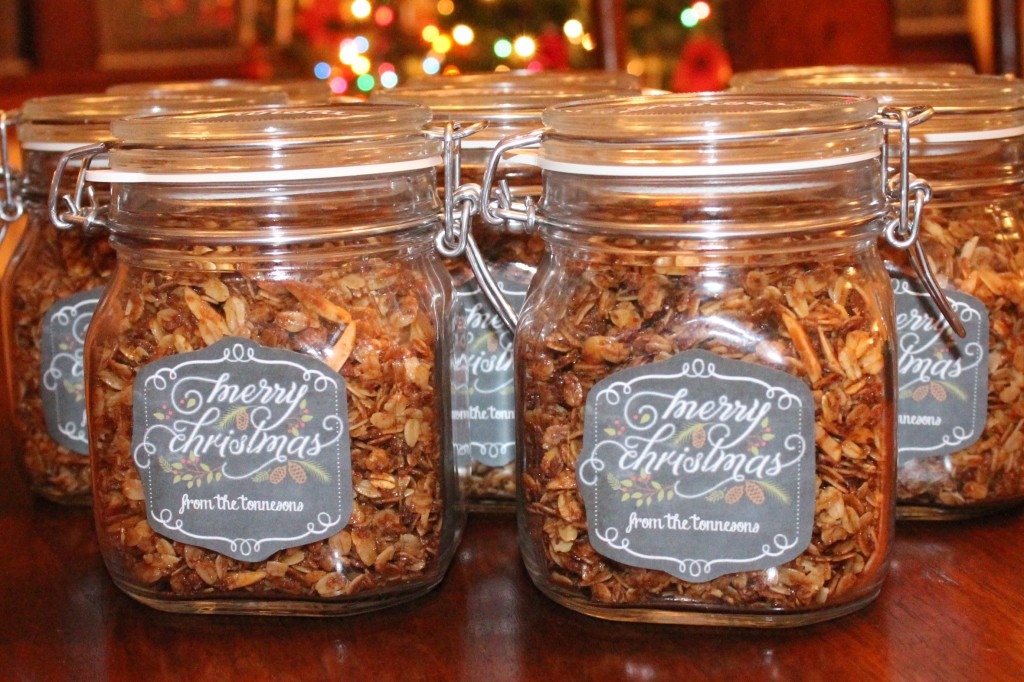 Everyone needs to eat! If you want to give a homemade gift, try the Best Ever Granola in a cute jar. These are my teacher, piano teacher, Sunday School teacher, and neighbor gifts this year – Jen.
The nice, higher-end Calphalon pots and pans set we received as a wedding gift 12 years ago are now fully worn out. (Our "too cool to have a microwave" phase certainly sped this along). In contrast, the lux large copper saute pan that we also received as a wedding gift is still in excellent condition. So like my friend with the underwear, we are slowly trying to upgrade our collection to frightfully expensive, quality pans, knowing that in the end it'll be worth it not having to replace our pots and pans every ten years. – Breanne
Remember Cuppow, the little plastic lid that turned a Mason jar into a spill-resistant drinking vessel? This year they came out with BNTO, and attachment that turns your Mason jar into a snack container. – Breanne
Speaking of drinking vessels, I invested in a glass Camelbak water bottle for home. If you haven't drank out of glass in awhile, try it and see how much better water tastes. – Breanne