It's hard to believe, but one of my favorite Minneapolis parks actually bans running.
No tiny shorts here. No huffing puffing runners thundering behind you, no sweaty elbows pushing you aside. Also: no bikers, with their startling cries of "On your left!" And even though I love them: no dogs, either.
Instead, the place is as quiet as a sanctuary, and just as peaceful.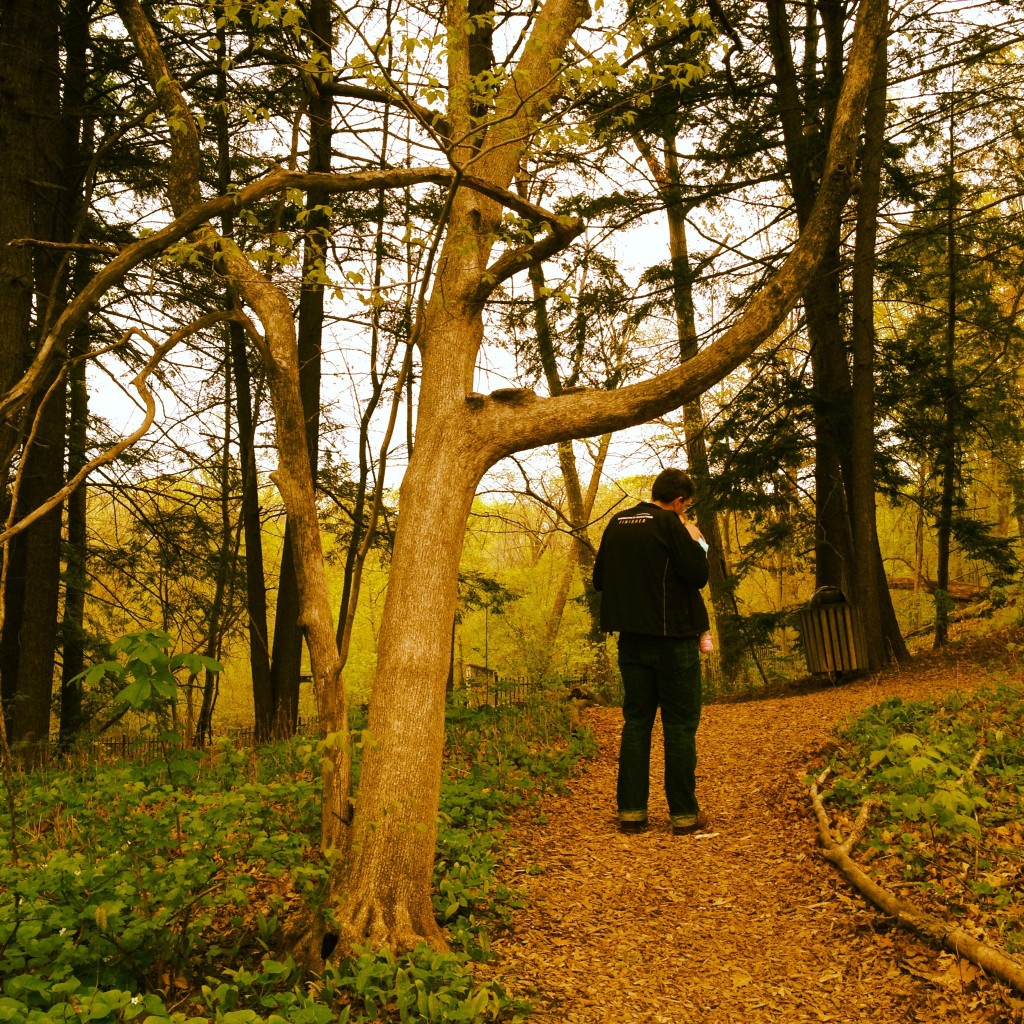 While Eloise Butler Wildflower Garden certainly has flowers, it's no Rose Garden, with its showy, carefully curated blooms.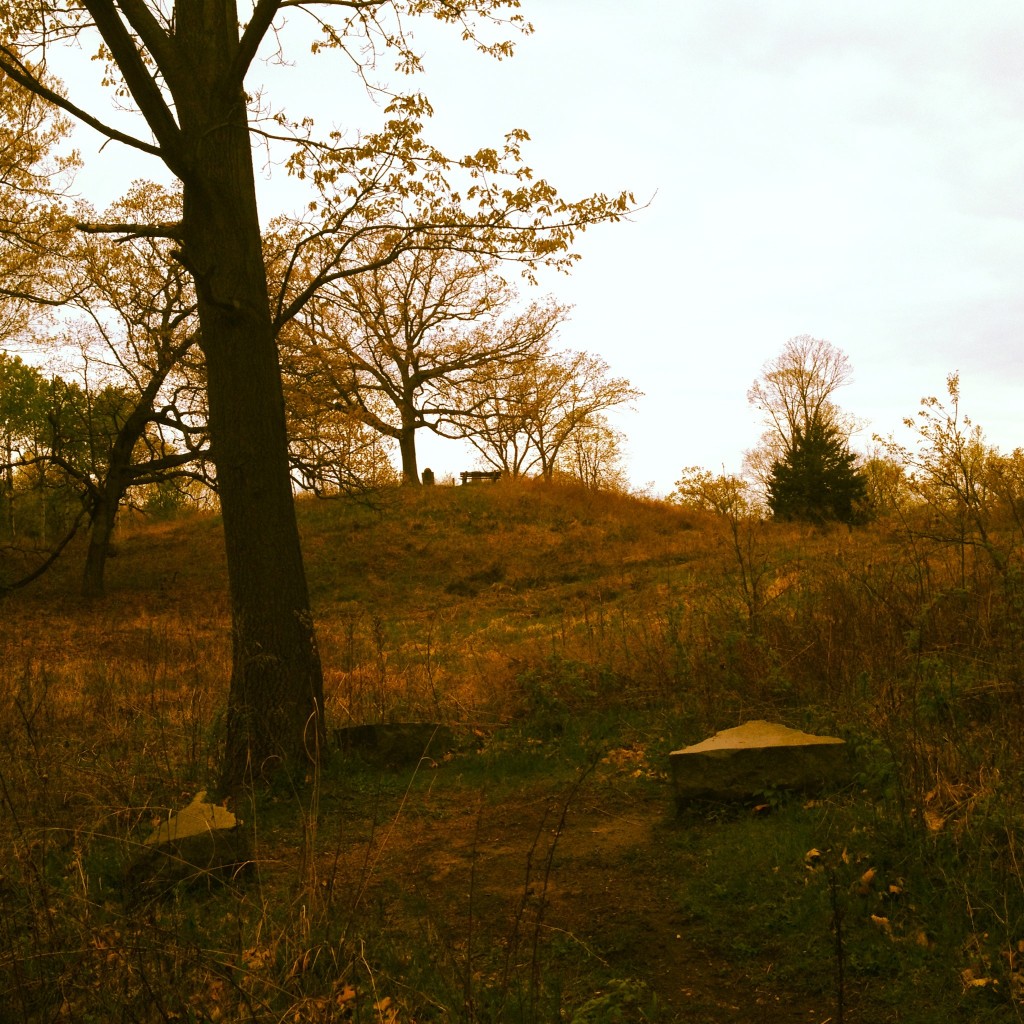 It has woods, and a tiny burbling creek, and marshy bits, and sections of prairie. It has a lot of places to sit, and write, and think.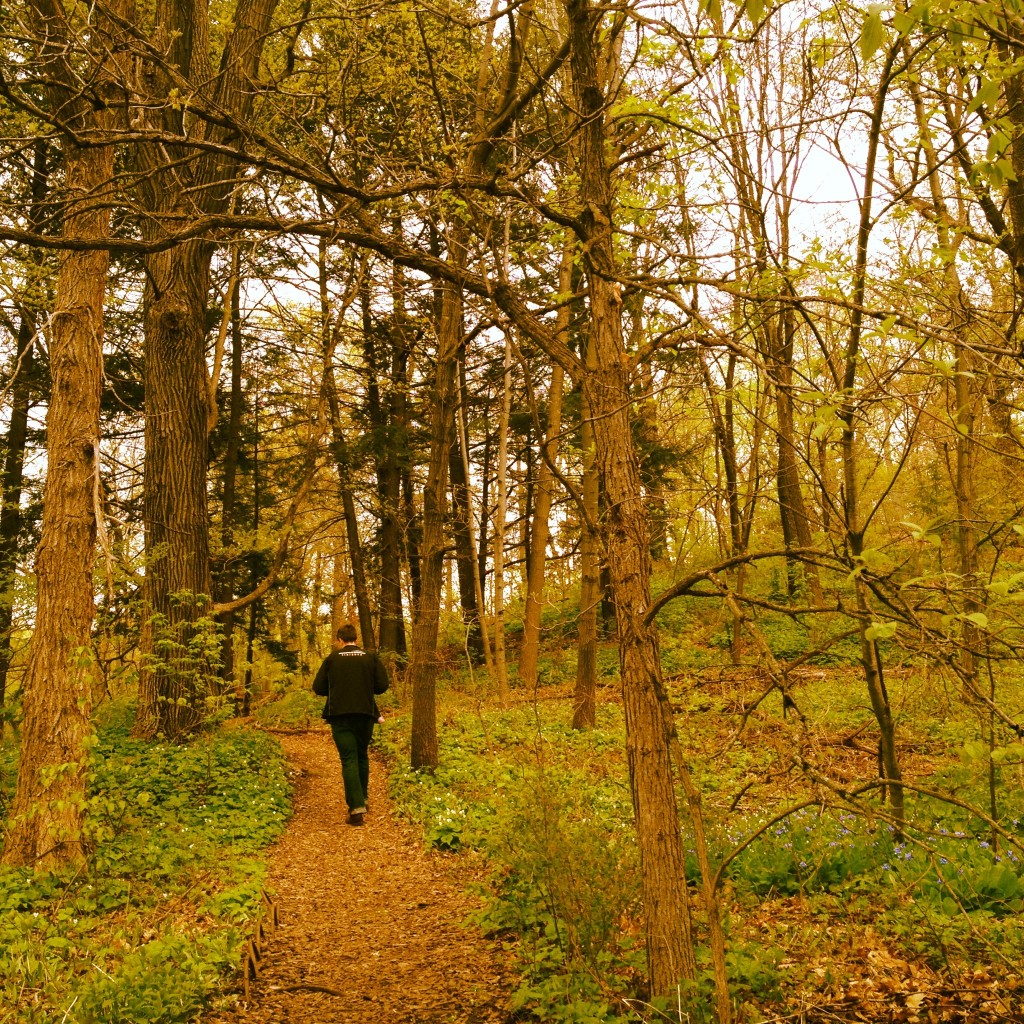 It's actually a pretty perfect place for a toddler (once they are over the woodchip eating phase). Although there are lots of paths you're never more than five minutes from the entrance. There are bathrooms and water fountains and magical places to have a snack.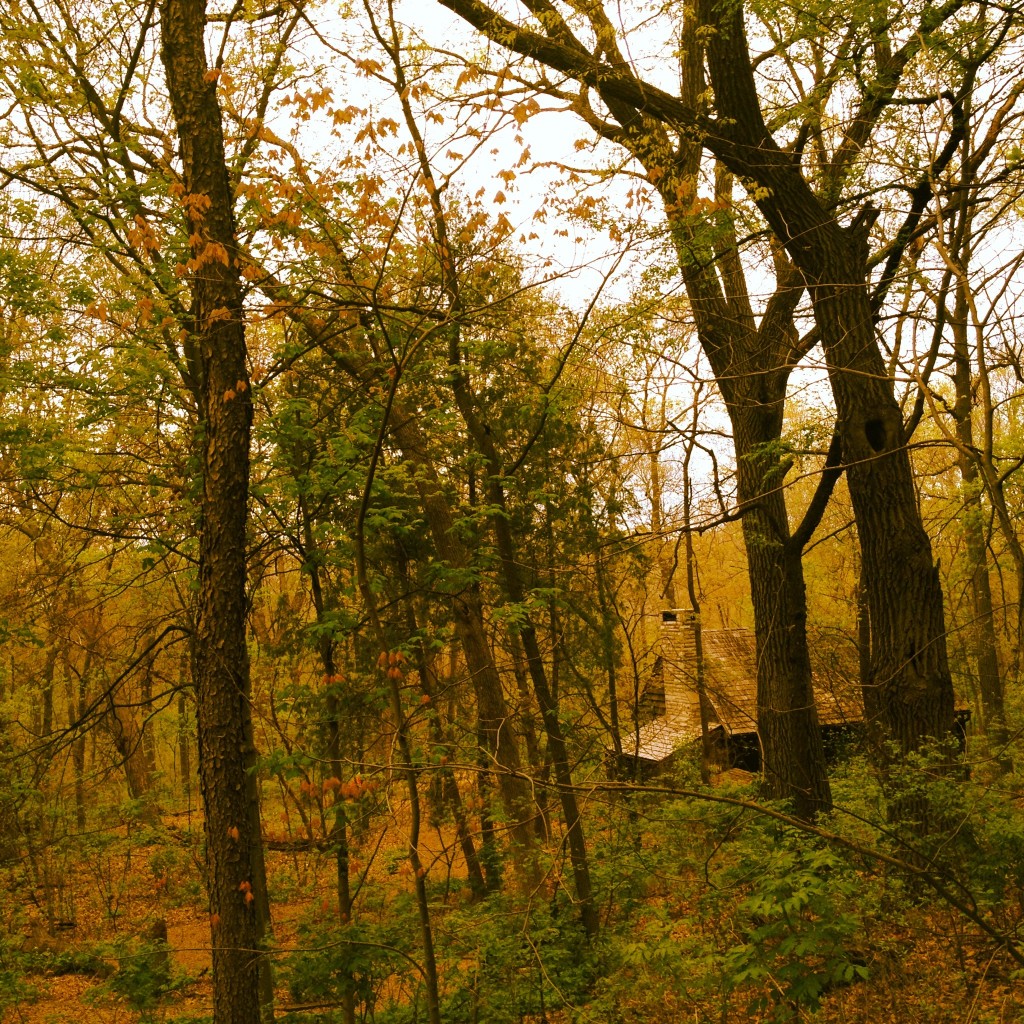 Best of all, there is an old, quaint cabin full of amazing things to touch, like animal pelts, turtle shells, porcupine quills, and antlers. The things you yourself are dying to get your hands on, and are glad to have the excuse of a kid to really explore.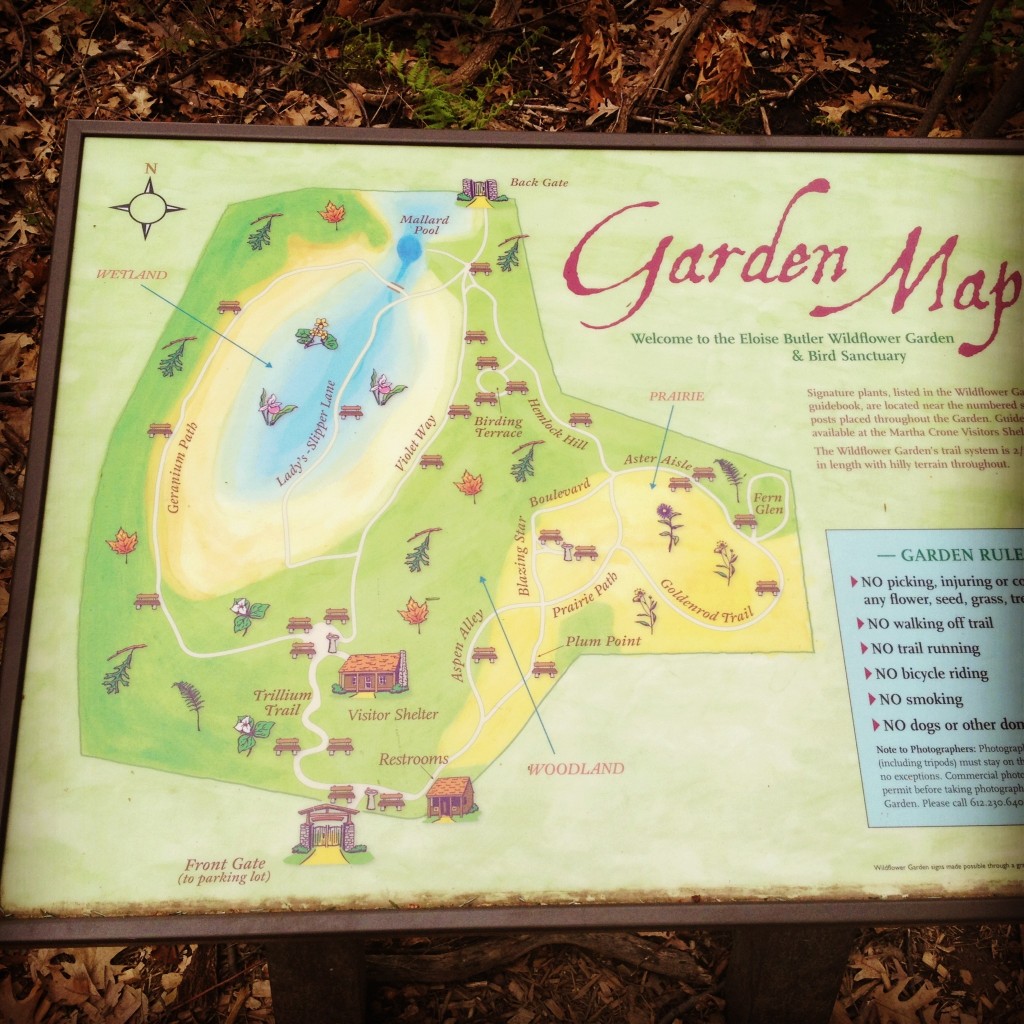 And like all good outings, it's free, so no pressure if your kid isn't having it that day. But it is equally good for anyone looking for a little peace, or a little shady reprieve from the heat of summer. I like to play with the plant names and build imaginary characters  — Rue Anemone is just begging to be the star of your next novel, or what about Interrupted Fern? If you measure hikes in hours not minutes, don't let the small size of this park hold you back–continue on and explore Theodore Wirth woods.
While you're in the neighborhood, check out:
The Quaking Bog for more natural wonder fun
Wirth Beach for a swim, picnic, or playground stop, and free Eloise Butler parking (with a .5 mile hike in)
Cuppa Java for a beverage or quick eat, or Yum for brunch.