Fall comes just in time, doesn't it?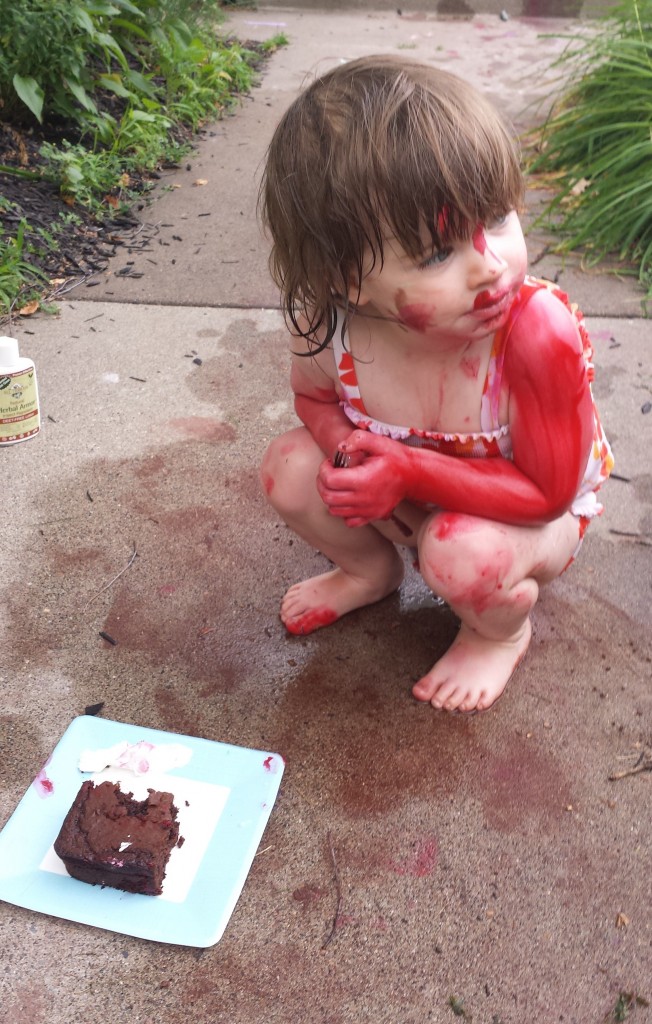 Although our children sprouted like the weeds in our yard this summer, and blossomed under Adam's daily care, it was time to return to a life of structure. And discipline. And clothes.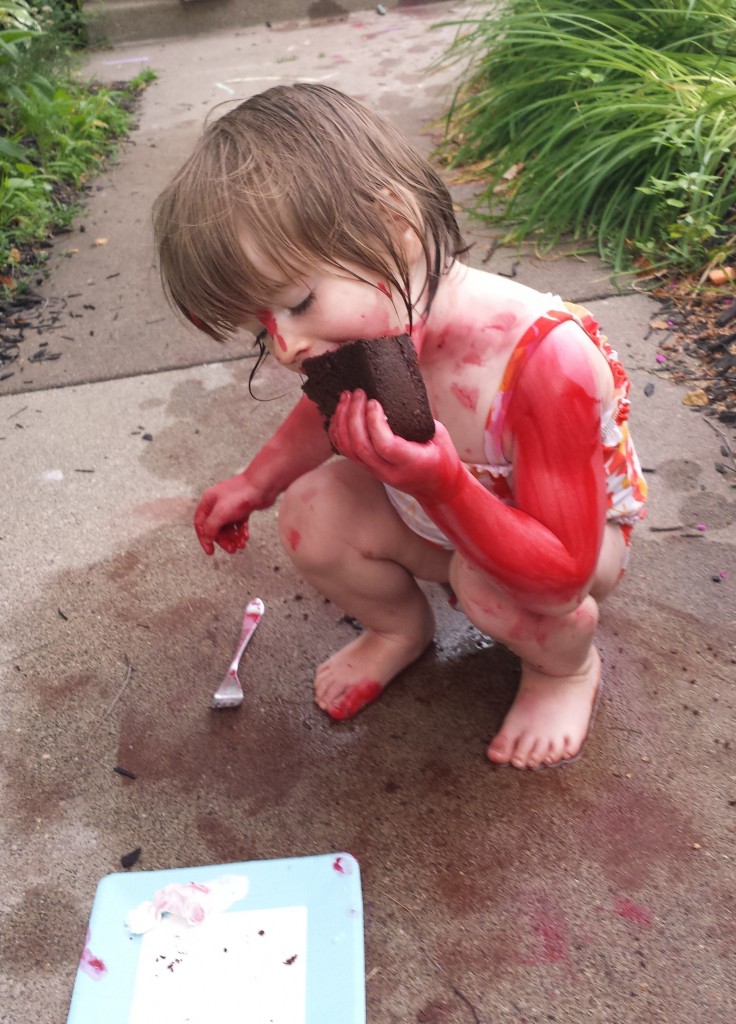 By the end of the summer our little heathen was refusing to wear pajamas at night. She started the summer potty trained and well, let's just say it's a good thing we have understanding friends, because it's not every relationship that can survive poop in the pool.
Thankfully, by the end of the first day back in childcare she remembered how to regularly use the potty, and now she's brushing her teeth without being asked and participating in polite society. She was moved up with the big kids and is thriving in her new preschool class.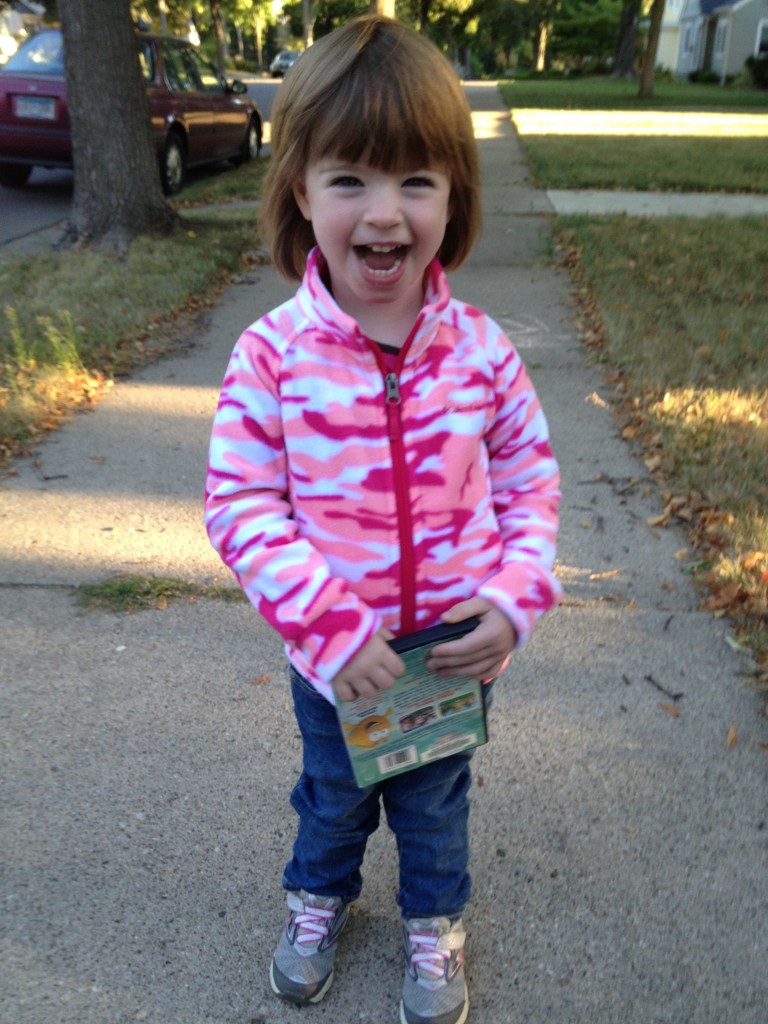 Blythe never got too uncivilized, her with her dependable meal schedule and regular naps. She even wore clothes most days. After a few days spent crying she's warming up to the other babies at her child care, and is clamoring to be allowed join the older babies at the table eating Kix and tiny pieces of fruit every morning. She is also, to the dismay of her parents, crawling speedily toward the basement stairs or the bathroom at every opportunity. Girlfriend has a keen eye for danger. When she's not doing that she is pulling up precariously near sharp corners or on unforgiving surfaces.
I've lost my househusband to his new job and very long workday, as we are now in the "work hard" part of our year (to come: long-cherished periods of "play hard.") Sometimes we chat for a few minutes as we clean up the kitchen at night before collapsing into bed. I recall with fascination the long expanses of time we had to ourselves in our 20s. Feast and famine.
We had a few adventures that are worth mentioning but not worthy of a post on their own. We got the kids camping and canoeing…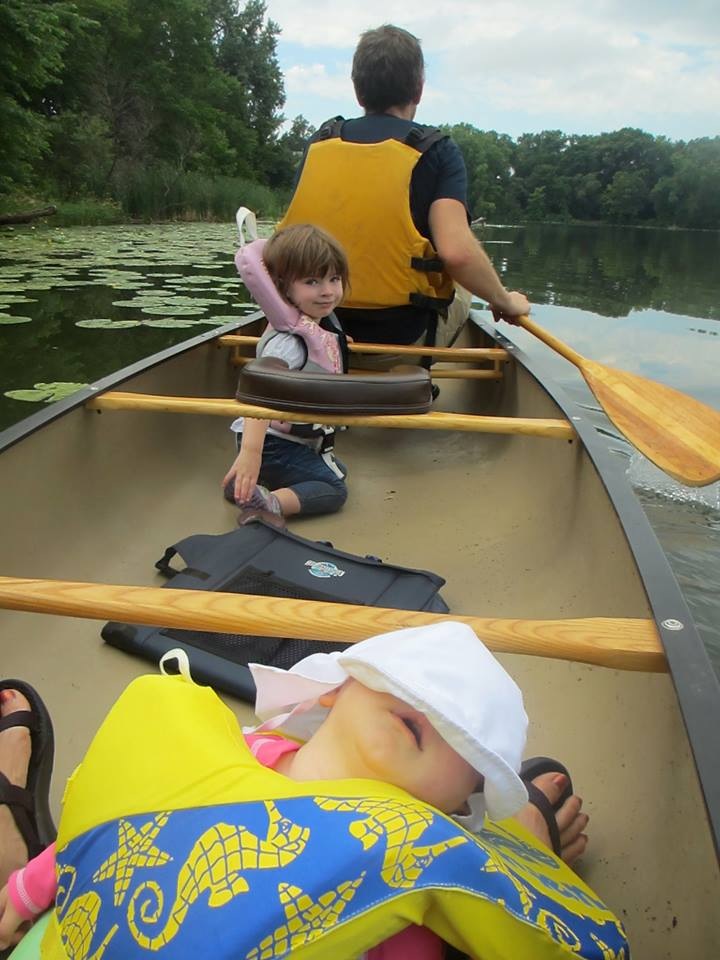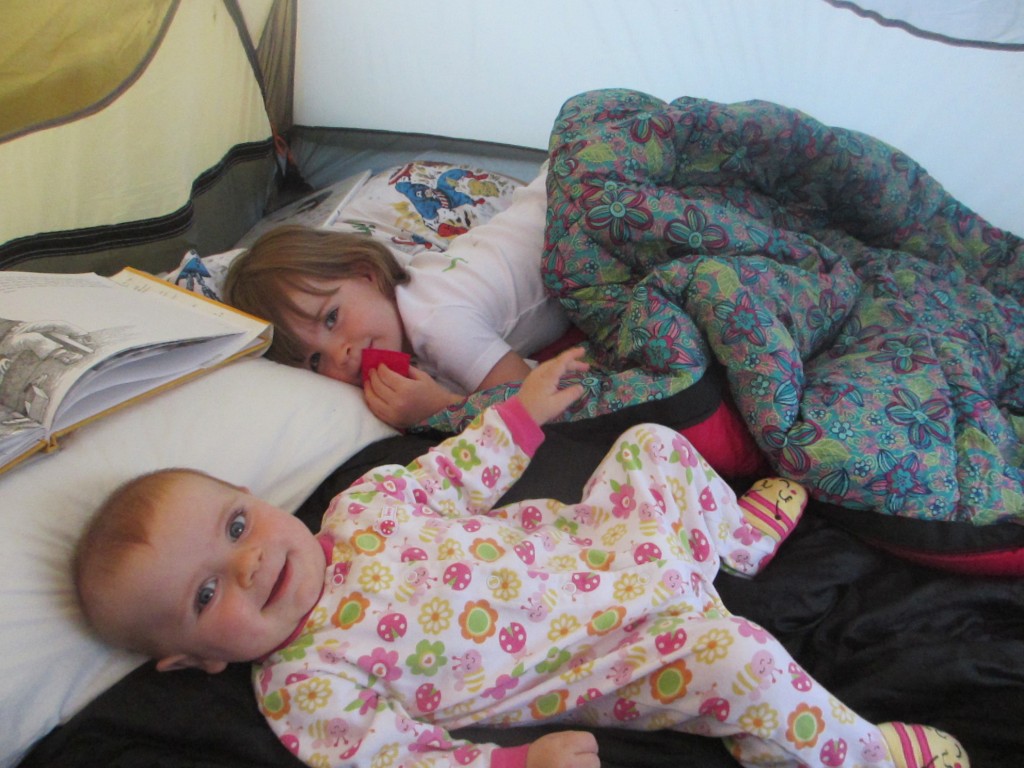 Which went well, but as you might guess from the first photos, we're not keen on taking our show too far on the road, a.k.a. the BWCA. We'll leave that for now to more adventurous parents and less adventurous children.
I've washed the swimsuits with bleach and sent them along to preschool, where Bee will have weekly lessons. I threw tattered sandals away and reintroduced the concept of socks. We crunch leaves on our evening walks, pick up squash at the farmer's market, and bundle under down comforters at night (and yes, we wear pajamas again).
But I want to keep summer's spirit alive, to say yes to Bee's pleas to play outside after work, even though it'd be so much easier to go inside. The girls need a good dose of unstructured play and wild time after their learning-filled days, and we all need laid back nights and unrushed mornings.
More pumpkin, candles, baking, and hikes.
Less wading pool bloodbaths.
Here's to fall.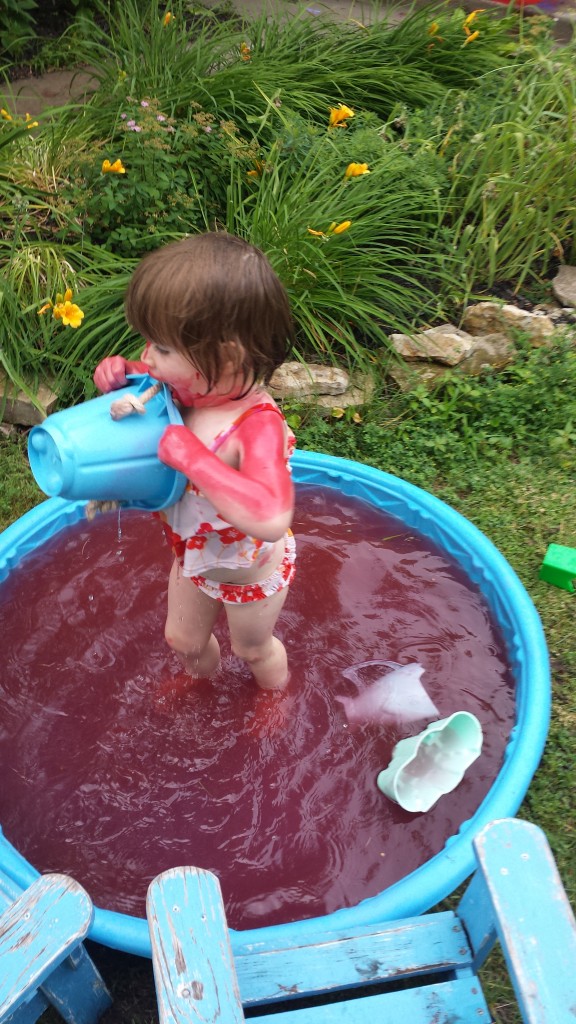 In case you're wondering how this happened, we had some friends and their kids over for pizza and playtime on the front lawn. It was one of those night were it was all chat chat here, eat some pizza there, and then suddenly we looked up to find our daughter staging her own horror movie. The red is what happens when you mix sidewalk chalk and water. I can't blame Bee for having fun with it — it makes a satisfying paint.