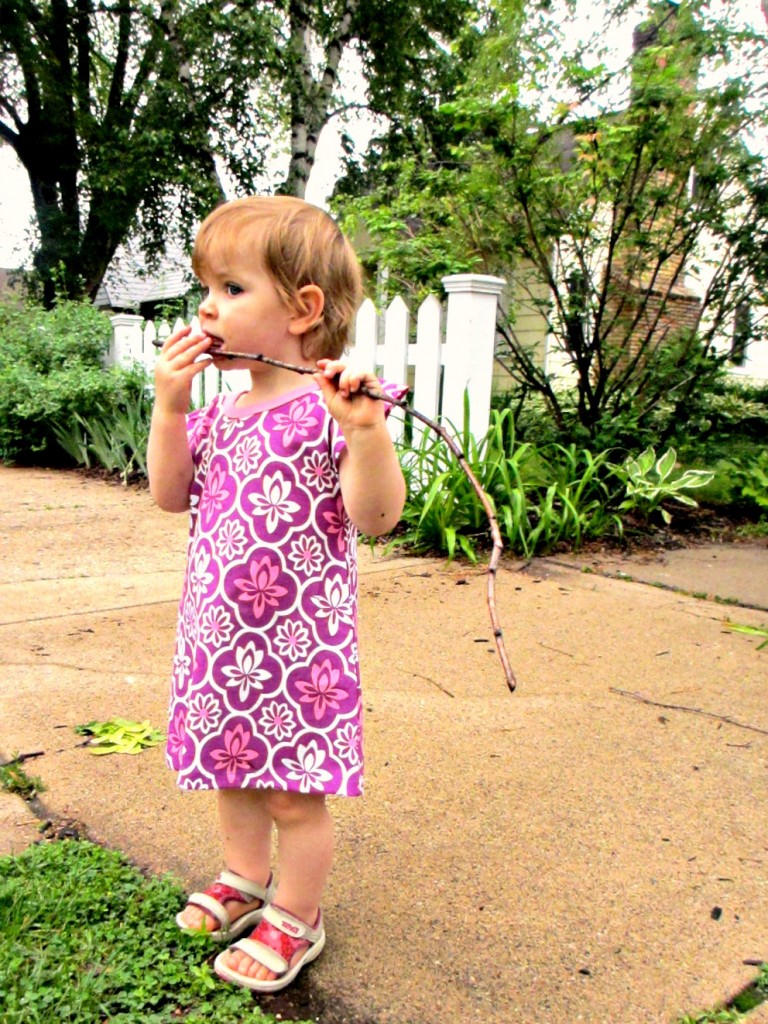 Baby clothes — and let's face it, babies — totally intimidated me before I had one. I had no idea what I was doing, so I didn't purchase any baby clothes before my first was born. (Except for a guilt-induced run to Pacifier two weeks before my due date to grab two Dwell Studio footed onesies (one pink, one blue) to use as a coming home outfit.)
As Beatrice grew I slowly got my footing with her clothes, first getting excited about outerwear (it's hard not to get passionate about it in Minnesota) and then developing my own preferences based on was comfortable and was easy to put on a wiggling child.
Now that she is three we have the recipe down and I've stopped buying her clothes that don't work (i.e. jeans that don't stay on her slim hips) and transfer fussy or ill-fitting hand-me-downs right to the donation bin. My favorite clothes for her are dresses and tunics that can be worn first as a dress, and then as she grows, with tights or pants. She loves them because they are comfortable and easy to put on. We love them because for the money, these last the longest and go through many seasons with layers. Also, they are adorable.
Jen had the pleasure of meeting Sonal Gerten at the HAMMS festival and learning about Tumblewalla, her collection of clothes for babies and toddlers. Tumblewalla loosely means "one who tumbles" in Hindi, and the clothes are designed to be easy to move and play in. (Bonus: they are also gorgeous). She was kind enough to share her Flutter dress in the Little Lotus pattern with me so I could check it out.
First, an aside about premium cotton. It's usually thicker and softer than regular cotton, and wears better (no little pinprick holes). The premium cotton clothes we have last and last.
I let Blythe test drive the dress and she was pretty thrilled. It swooped easily over her head and she was off and running…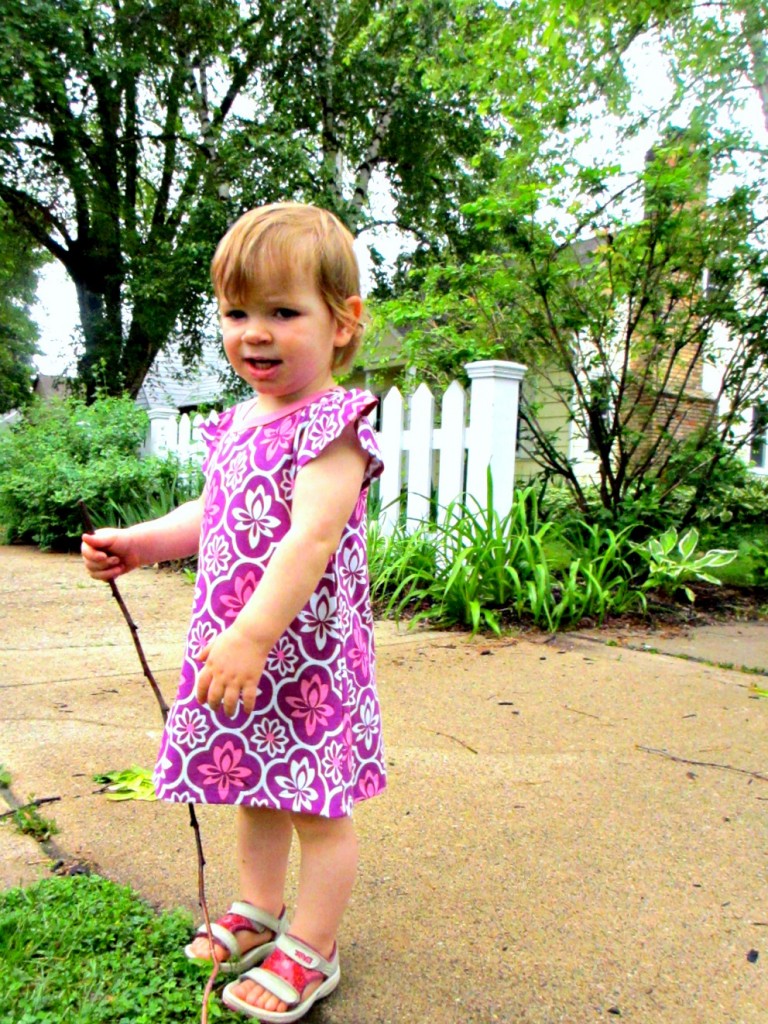 It amazes me that my 1 and 3-year-old can already share clothes. Since they both have 2T items in their drawers right now (and the Flutter dress is size 2), I let Beatrice try it as a tunic.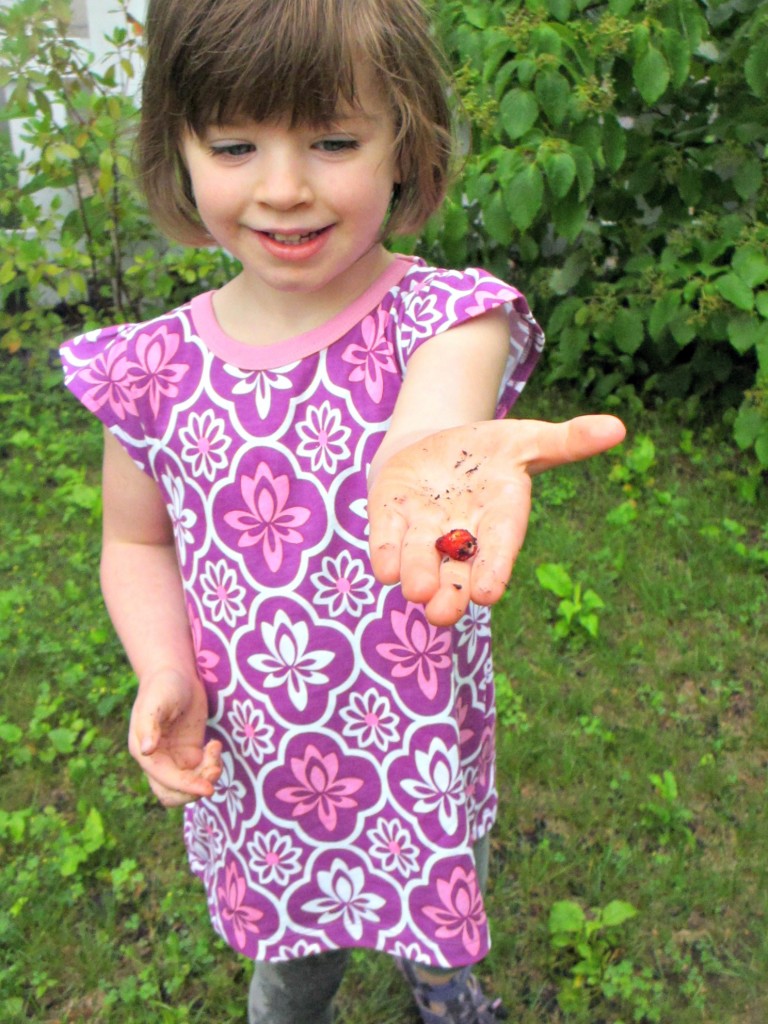 She insisted on wearing the dress the rest of the day. (She's holding an alpine strawberry that she'd just picked. I thought she'd eat it but she pried up a rock and feed it to the ants instead.)
Like most three-year olds, Bee will no longer smile for the camera. Or be still.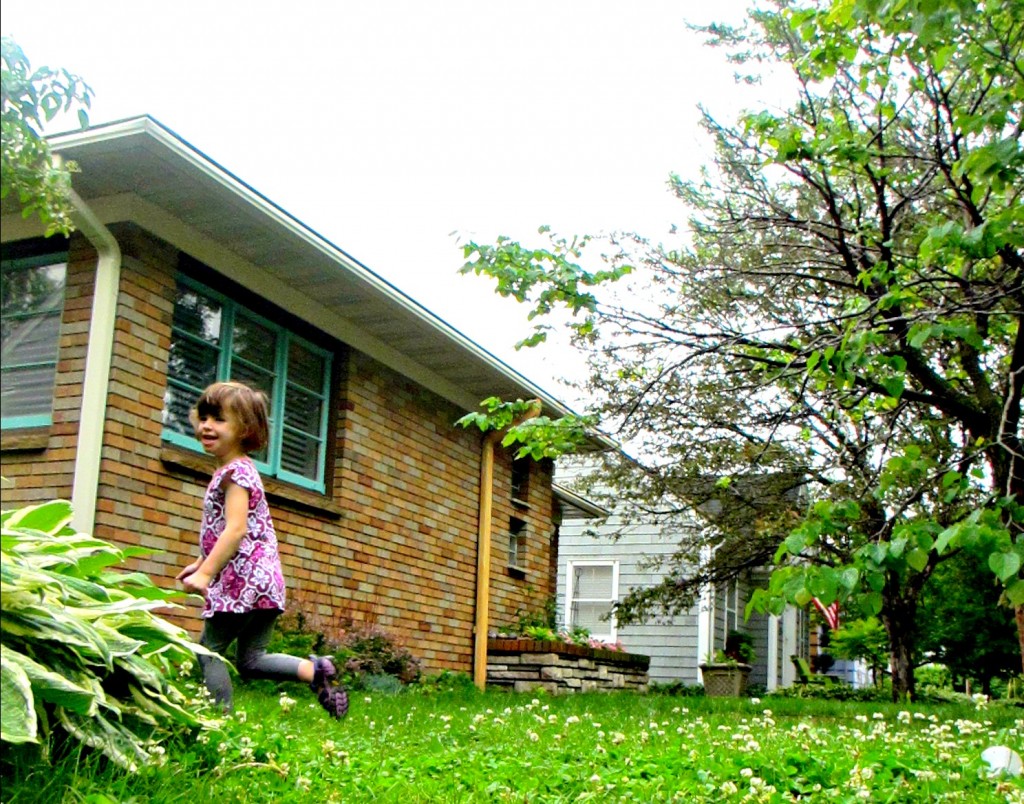 It was challenging to get pics of my busy movers, so the dress was a hit — letting them run, jump, dig, and tumble. Will this be the first piece of clothing they fight about who gets to wear? I know I have a hard time deciding who looks cuter in it!
Tumblewalla occasionally runs sales and special weekly deals — sign up for the monthly newsletter to get the inside scoop. And Tumblewalla has a great blog about play and parenting. (This post on great toys for indoor play is especially appropriate now as it seems that it will never stop raining…) Tumblewalla gives 5% of sales to nonprofit organizations helping kids and families around the world have the opportunity to play.
helping kids and families find the joy of fun in their lives, today and every day. – See more at: http://www.tumblewalla.com/tumble-tickle-movement/#sthash.3UVjTomM.dpuf
Thank you so much Sonal and Tumblewalla! We love your clothes!