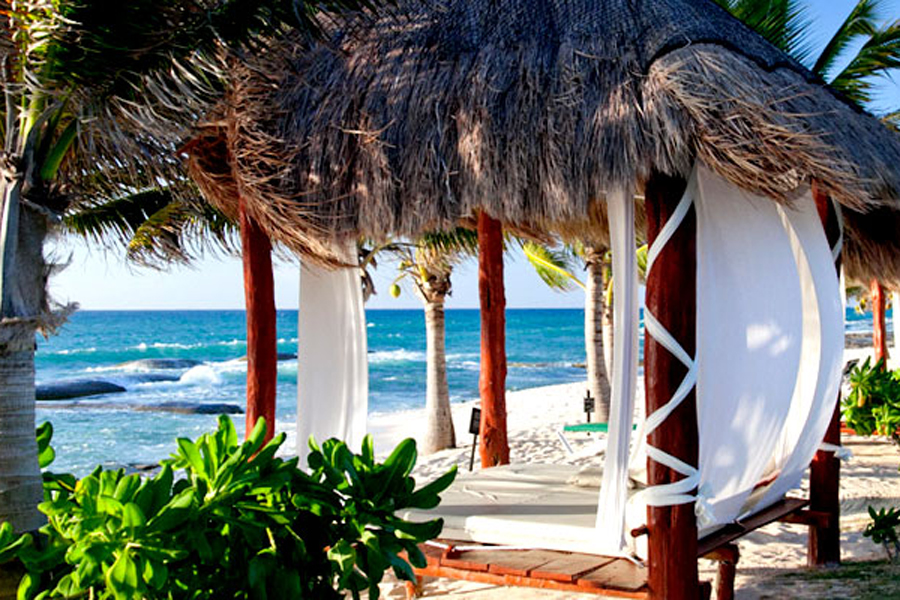 Breanne mentioned not too many days ago that she and I kind of suck at adventures right now, and I laughed out loud when I read that. She was being generous; I suck at it much more than she does.
My husband and I have not been on a no-kids trip in nine years. This is not a good thing: parents out there, make time and save money and get away together. Really, this is good advice. I should take it.
Just last week a little bit of time and money opened up, so we decided to do something wild and crazy and adventurous: book a last-minute trip to some no-kids-allowed-all-inclusive place on the Riviera Maya. My brother and sister-in-law will take the boys for a week and we are outta here!
Reservations, check. Childcare, check. Sundresses, check. Passport . . . um.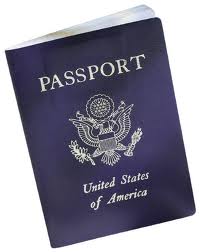 My passport was issued in 1996 and expired in 2011. Let me repeat that: issued in 1996, practically the pre-digital age. I'm sure I went somewhere to apply for it and followed some process, but I have no recollection.
I started researching what I needed to do to get a passport renewed in a hurry, and found most of what I needed online. After an hour or so of work at home and two errands today my passport is on its way. It wasn't too bad, but it isn't simple either, so to make it easier for you, here's a how-to. 
(These steps are for renewing a passport or applying for your first one in person. If you have more time than I did, or a higher risk tolerance for it making it to your mailbox in time, it can be done by mail. Here's how to do that.)
Step 1: Pay for procrastination
Prepare yourself to pay an extra $60 for renewing your passport this way. You can't even go to the agency without paying the $60 expedite fee. See more about passport fees.
Step 2: Spend quality time with voicemail
Schedule an appointment with the Minneapolis Passport Agency. To do this, you'll call a voicemail system, which might strike you as funny if it wasn't so annoying. It works, albeit in a pre-digital 1996 kind of way. The time-suck is that it offers you appointments in 15 minute intervals starting at 8 a.m. Each time you decline, it starts the entire script over again. I made my appointment for 12:30. (Sorry, anyone needing an afternoon appointment.) Give yourself lots of time and a speakerphone for this part of the task.
Here's the 24-hour appointment number: 1-877-487-2778.
Step 3: Do your homework
Assemble your application and other stuff you need.
Fill out the application form DS 11. You can do this online by filling in fields and it will generate a PDF for you to print and bring with you. Don't sign it, though. You have to do that in the presence of an official.
Find your proof of citizenship: your expired passport works for this, otherwise bring your birth certificate, certificate of citizenship, or naturalization certificate. Read more about acceptable forms of proof here.
Locate your identification (in ADDITION to proof of citizenship) and make a photocopy, front and back on one piece of white 8 1/2 by 11 pieces of paper. (Yes, they are that specific.) Bring the ID and the copy with you. (Check here for acceptable forms of ID, and secondary forms for special cases.)
Step 4: Smile pretty, or don't actually
Get a passport photo taken before you go to the agency and bring it with you. VERY IMPORTANT: There is no way to have a photo taken at the Minneapolis Passport Agency. Why, I will never understand. But they don't, and it doesn't say that anywhere on the website or in the voicemail system.
I recommend that you make it easy on yourself and go to Kinkos. It took two minutes and cost me $16. Yes, there are less expensive options, or you can try to do it yourself, but I was in a hurry. Kinkos is open 24 hours a day, they have a special passport photo camera that meets all the rules, and it was super fast. I wasn't willing to risk being turned away at my appointment, so that's worth $16 to me.
Here are the rules for passport photo. (Don't smile, be neutral!)
And even more detailed rules if you want to try to take and print your photo yourself.
Do not attach your photo to your application, even though there's a place for it. The agency staff needs to do that.
Step 5: Road trip downtown
Go to your appointment at the Minneapolis Passport Agency, located in the Old Federal Building on 3rd Avenue downtown, across the street from the Depot and just off Washington Avenue. (Actual directions here, scroll down a bit.)
The website instructs you not to arrive more than 15 minutes early or late or they won't even let you in. I'm not sure how strict they are with that, but I followed the directions. You have to go through TSA-style security to get in the building, then to the very large agency space, which looks a bit like the DMV except much nicer and a lot cleaner. (The patrons are about as happy though.)
Check in at the window that says "Appointment Check-in." This person will ask to see all your forms, photo, and ID stuff, and if all is in order, he'll give you a number. Sit down and wait for your number to be called. I was there at 12:30 and there were two windows (of 13) open and about a half-dozen people waiting. There were enough chairs in there to seat at least 100 people; I'd hate to be there when it was busy.
I waited about 10 minutes. When my number was called a very nice person pleasantly looked over my application, made notes on it, copied a few things off my driver's license, and then administered the oath, right hand raised and all. I signed the application, then she clipped it all to a USPS express mail envelope, swiped my credit card, and told me my passport would arrive as early as next Monday or as late as next Friday. I asked what to do if it did not show up; she circled the phone number and website for tracking its status on my receipt and that was it.
For the official Bureau of Consular Affairs instructions on obtaining or renewing a passport, see travel.state.gov.
In terms of what we've come to expect from modern, automated services, this was something of a pain: some research, some homework, time spent on the phone, two errands, park, pay meter, wait in line. But wasn't that bad and probably took me about two hours total, which is apparently the price I pay for procrastination.
Maybe I'll be inspired to keep my passport up to date, or I'll be doing this again in 2028 for my next oh-so-spontaneous adventure.