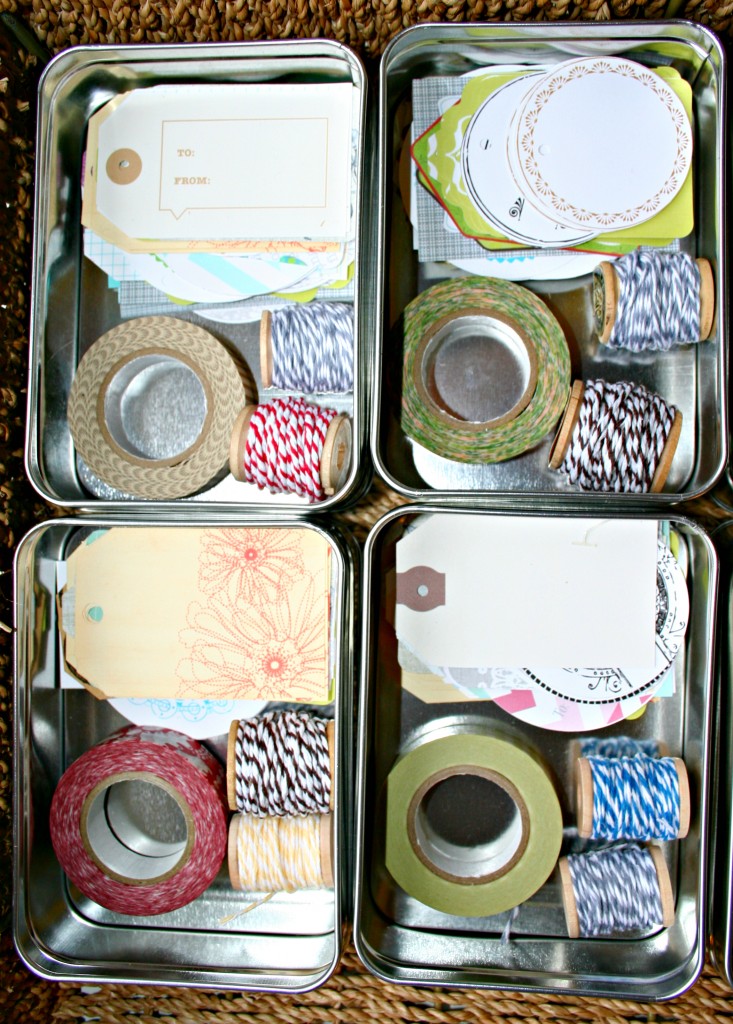 This was my absolute favorite gift project last year, and might be for a few years to come. It's pretty, practical, and paper — bundled up in cute packaging. All of my favorite things.
I made several of these for gifts for friends and teachers at a total cost of about $7 each. Each little tin contains a few dozen cute tags, a roll of washi tape, and two spools of baker's twine. Perfect to tuck in a drawer or closet and dress up a package, plus small and self-contained, and ultimately consumable (and the tin reusable). Yeah, I love these.
How to make a tag and twine gift set
1. Search Pinterest for "free printable gift tags" and download the ones you like. I included a mix of general and holiday tags, in several different styles. (See our board to get started.)
2. Print several copies of each (depending on how many sets you are making) onto white or cream card stock.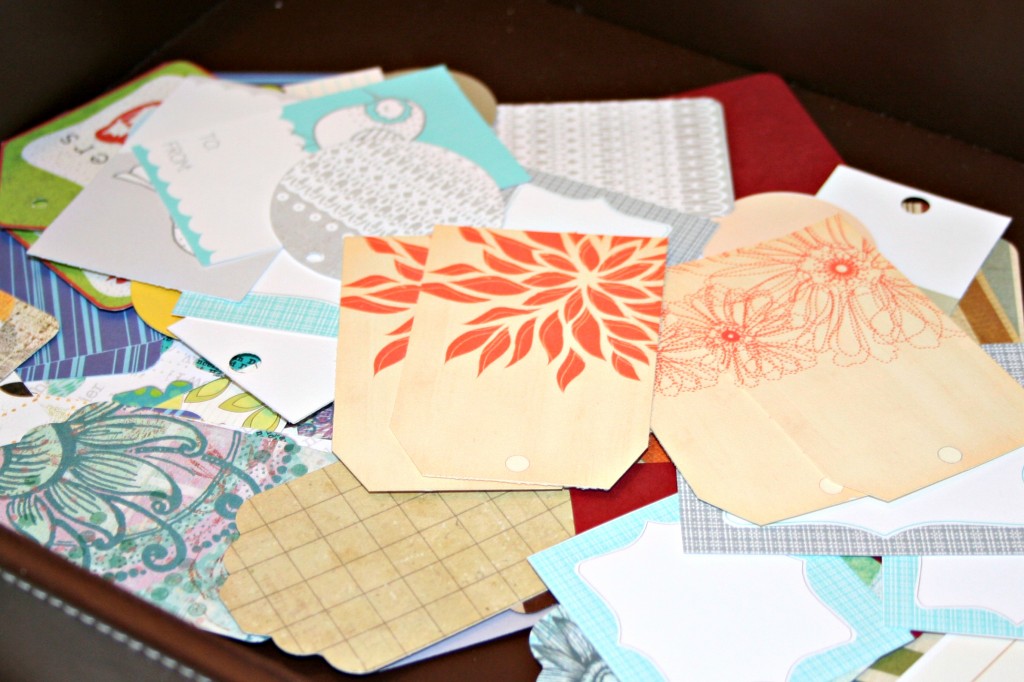 3. Get comfy with a scissors and your chosen TV series marathon. Or, use a tag-shaped punch if it works with your design.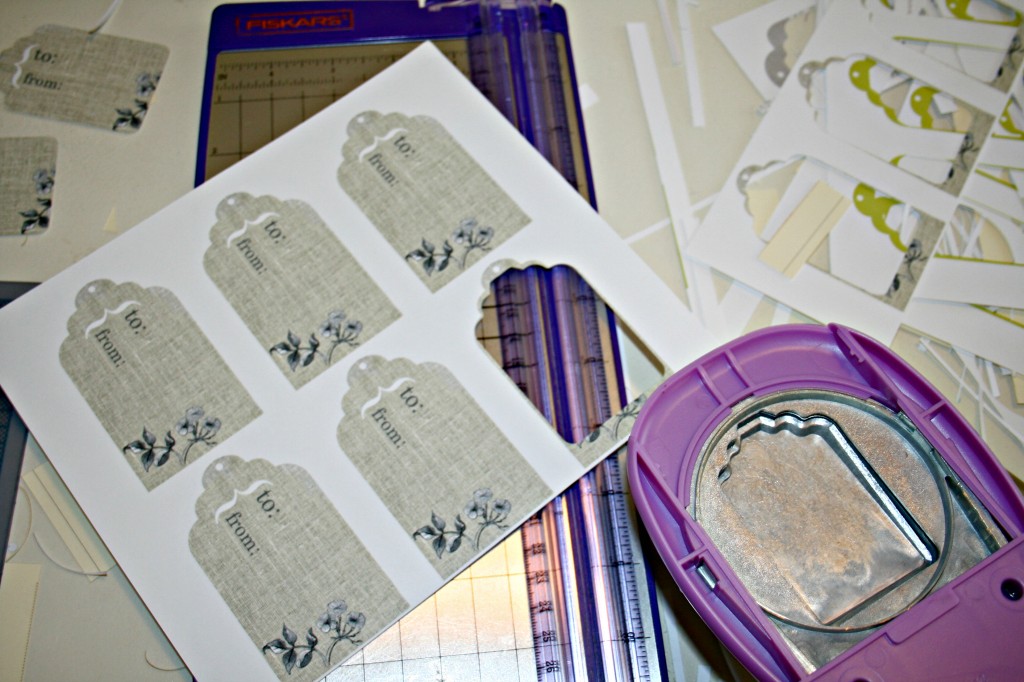 4. Buy a combo pack of washi tape and separate them, one for each set. (I got mine from Happy Tape.)
5. Buy a large spool of baker's twine and wind some onto old thread spools (I bought my baker's twine from Paper Mart and the spools at an antique/junk store — a basketful for a dollar).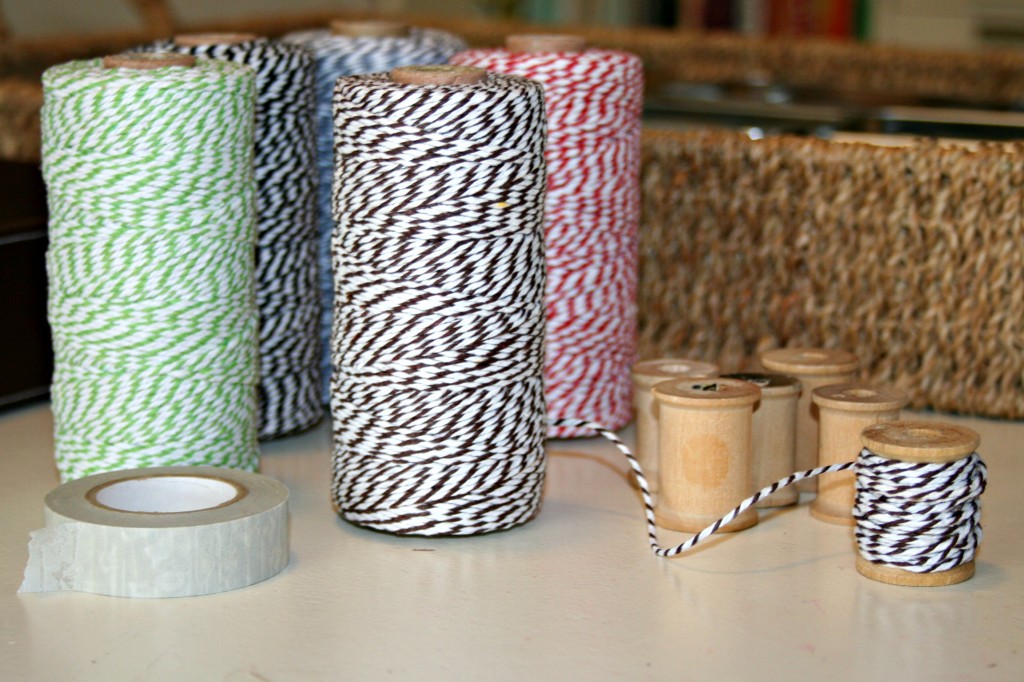 6. Tuck it all into a cute tin or box. (Do not stress out by making sure you have equal numbers or certain styles in each. Just stack 'em up and eyeball it.) You can reuse or upcycle a box or tin you have around, or order these adorable rectangle tins from Specialty Bottle if you are making them in quantity.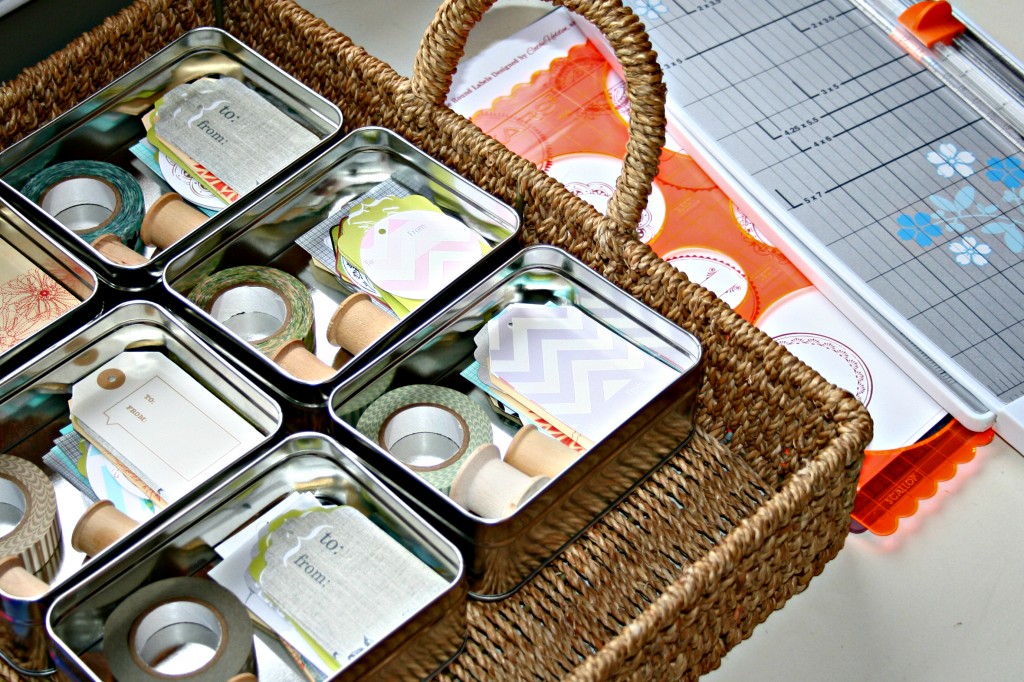 And you are done! A pretty and delightful little gift for just a few dollars and some quality time with your scissors.