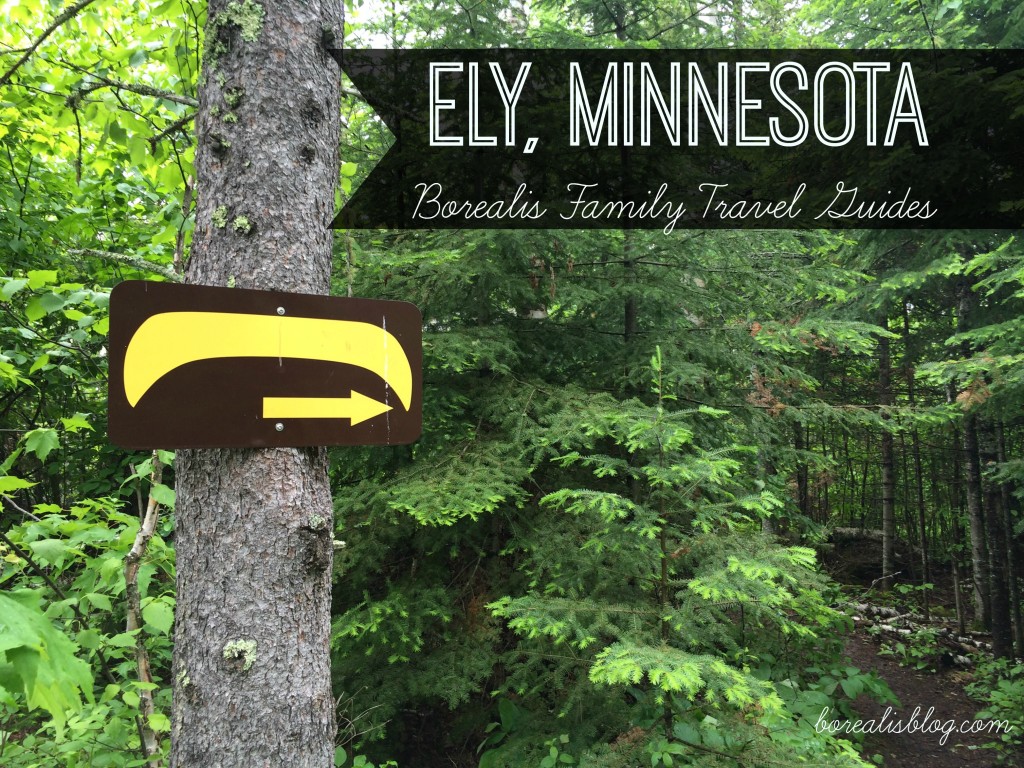 Our Ely Travel Guide the first is a new series of family travel-related posts, where we don't just tell you about a trip we took but give you a game plan for how to plan a trip of your own.
First up, Ely, Minnesota, an easy four-hour drive from Minneapolis-St. Paul.
Why go to Ely?
Ely is so far north it's hanging off the top of Minnesota, literally at the end of the road and just south of Canada. It's geography gives the town a vibe you can't experience anywhere else.
It's an entry point to the Boundary Waters Canoe Area Wilderness, an incredibly beautiful not-found-anywhere else gem of woods, rocky outcroppings, and lakes. But you don't have to officially go into the BWCA to experience the beauty; the area all around Ely is as gorgeous as the BWCA itself.
It's a vibrant, smart town with tons of character. (Google their annual April Fool's Day jokes for a sample).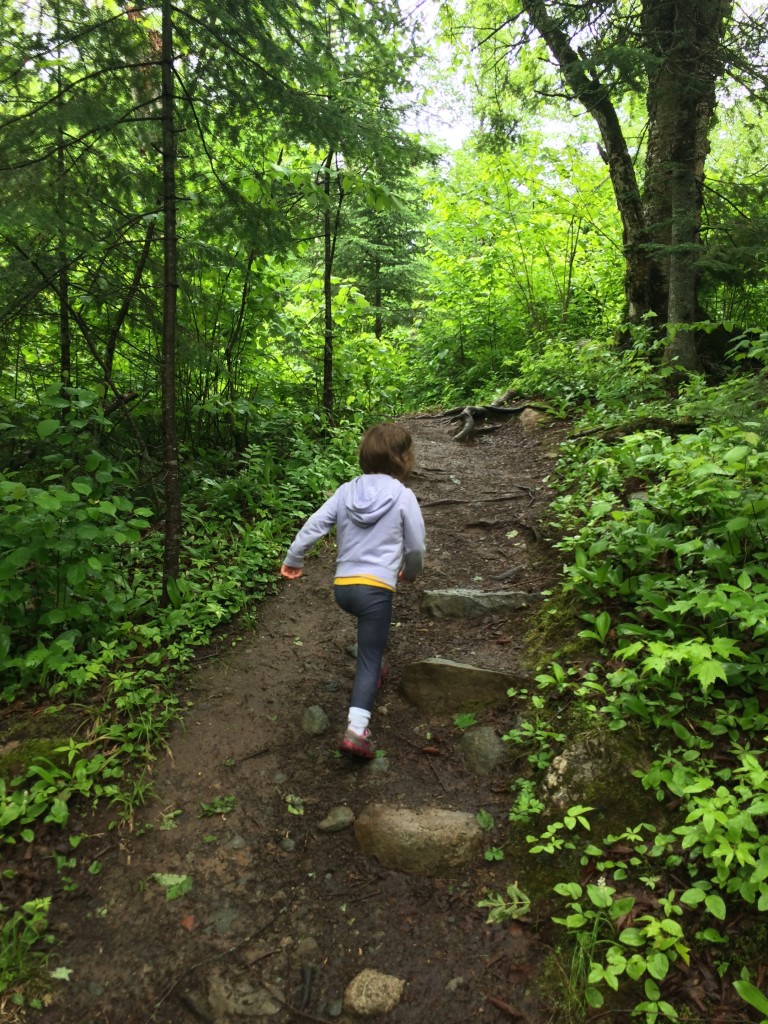 My favorite things to do:
Run or hike. If you can find a good run from wherever you are staying, go for it, but if you can't, the Trezona Trail around Miner's Lake near downtown Ely, with its four miles of paved paths, is a great (and stroller-friendly) option. For hiking, there is a great list of options here. A good starter trail with a big payoff is the 0.8 mile Kawishiwi Falls Trail (pictured above). We also love the Bass Lake Trail (1.7, 3, and 5.5 mile options), and the Secret/Blackstone Lake Trail.
Get on or in the water. If weather permits, swim in the area's incredibly clear lakes. Otherwise try to get out fishing, or for a paddle, or rent a paddle board in town.
After you've worked up a sweat, reward yourself with a visit to the Pebble Spa Company. From the rustic charm of its rooms to its northwoods infused treatments, it's a not only a great way to relax, but also a true "Ely" experience. Your spa dollars stretch a lot further here than they do in Minneapolis, so go for a splurge, like  "The Pebble" (a massage, hot oil scalp treatment, body brush exfoliation, and foot scrub, soak, and wrap for $115).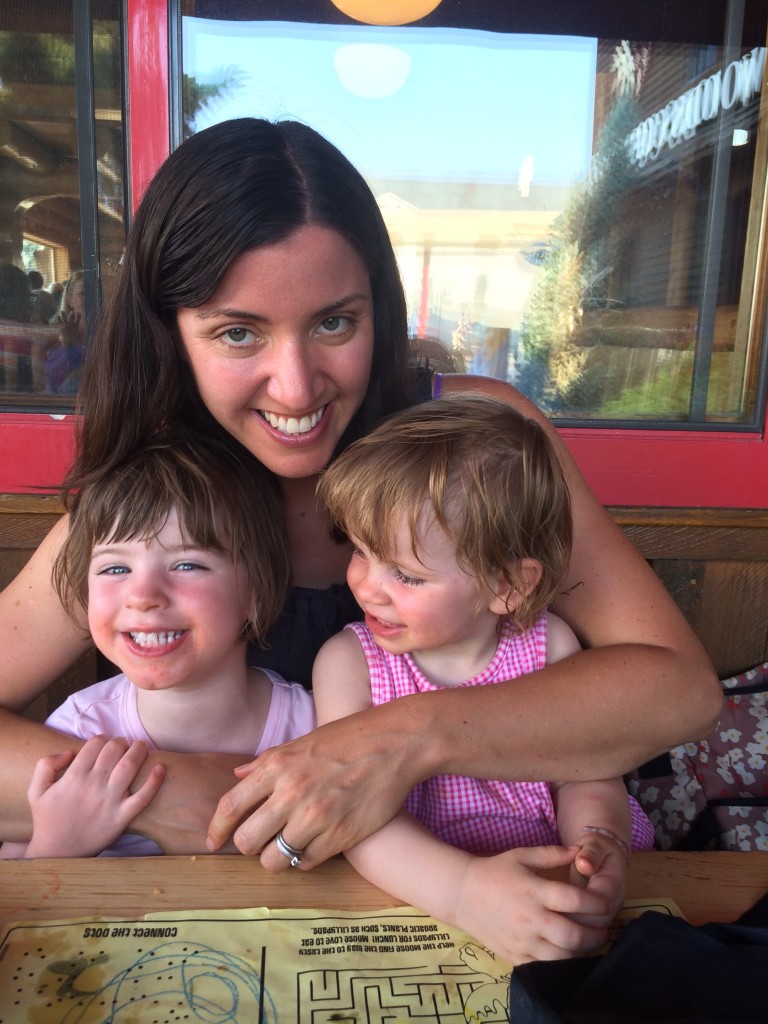 Our kids love all of the above (except the spa and sauna, which they haven't tried yet, haha), but here are a few other things we've done just for them:
Ely has a gorgeous playground at Whiteside Park.  Pick up some iced espresso for you from the Front Porch Coffee & Tea Co., and bliss out while you let the kids run wild.
The International Wolf Center is a nice rainy day option. There's a kids play area and often special crafts or activities.
If you have a rainy or cold spell like we did last year, the new library is a nice place to spend an hour. Or curl up in the Piragis bookstore and find a new book to buy.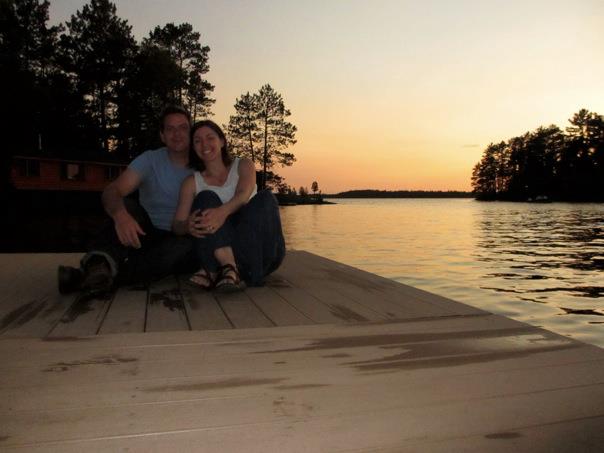 Where to stay:
Along we usually stay at a family cabin, we have also stayed at:
Burntside Lodge. We spent a kid-free weekend here (pictured above) when Bee was 18 months, and it was delightful, although it's certainly kid friendly as well. We borrowed a canoe and took a long day trip, read books from the resort library, enjoyed the restaurant, coffee shop, and bar, swam, saunaed, ran, you name it. I can't wait to go back.
Bear Head Lake State Park. I can personally recommend the group campsite and camper cabins. There is a great swimming beach and a nice indoor shelter nearby. Call ahead and ask about bugs though — sometimes this place is crazy mosquito-y.
What to bring:
Coffee. Books. Comfortable clothes and shoes. Ely is very casual, so you can wear your hiking gear and Chacos anywhere, and fancy sandals or clothes look strange.
Last year we took trips to Ely in June and July. One was 40s and rain, the other was 90s. This is not uncommon. Check the forecast and pack carefully. If all else fails, there's a ShopKo on the edge of town. The local grocery store — Zup's — has everything you need, including tons of organic fare.
The Ely Chamber of Commerce has an amazing website for planning your trip, with a full list of places to stay and eat and things to do.
Have a great trip!