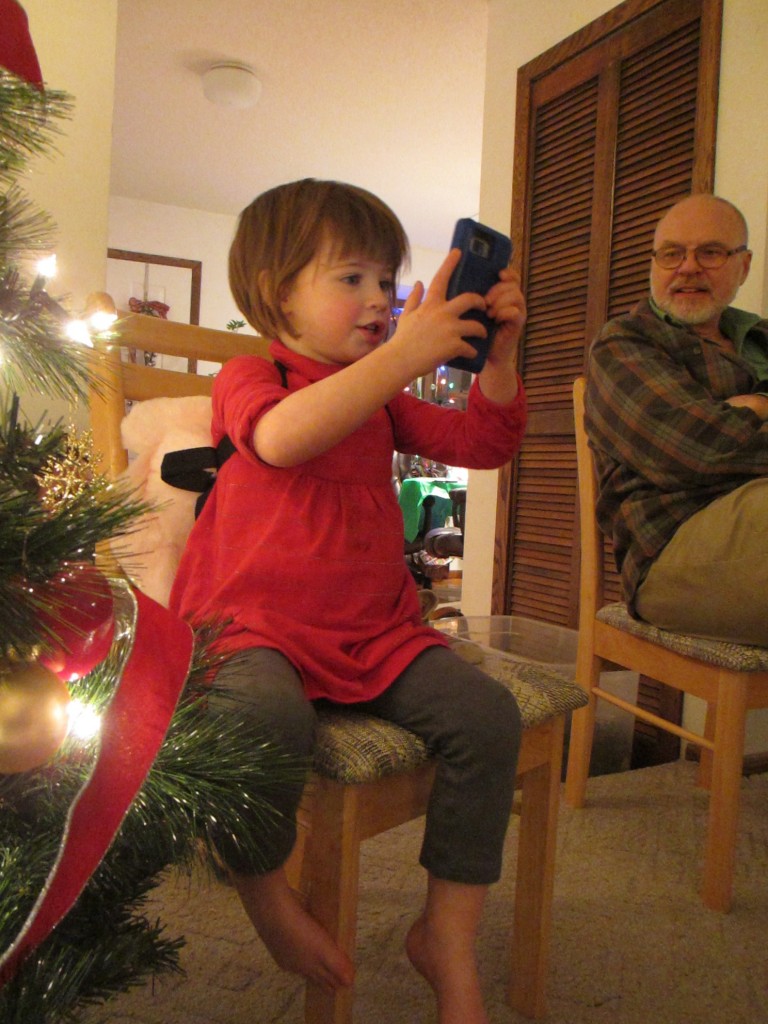 Beatrice demonstrating her technique with Adam's phone.
Over the holidays Beatrice snatched our camera and starting taking pictures. My first instinct was to grab it back from her (it's not a super fancy one, but still. Expensive. Not a toy.) but then she charmed me with how sweetly she mimicked me taking pictures. "Stand by the Christmas tree." She instructed. Click click. Pause. "You look cute," she affirmed.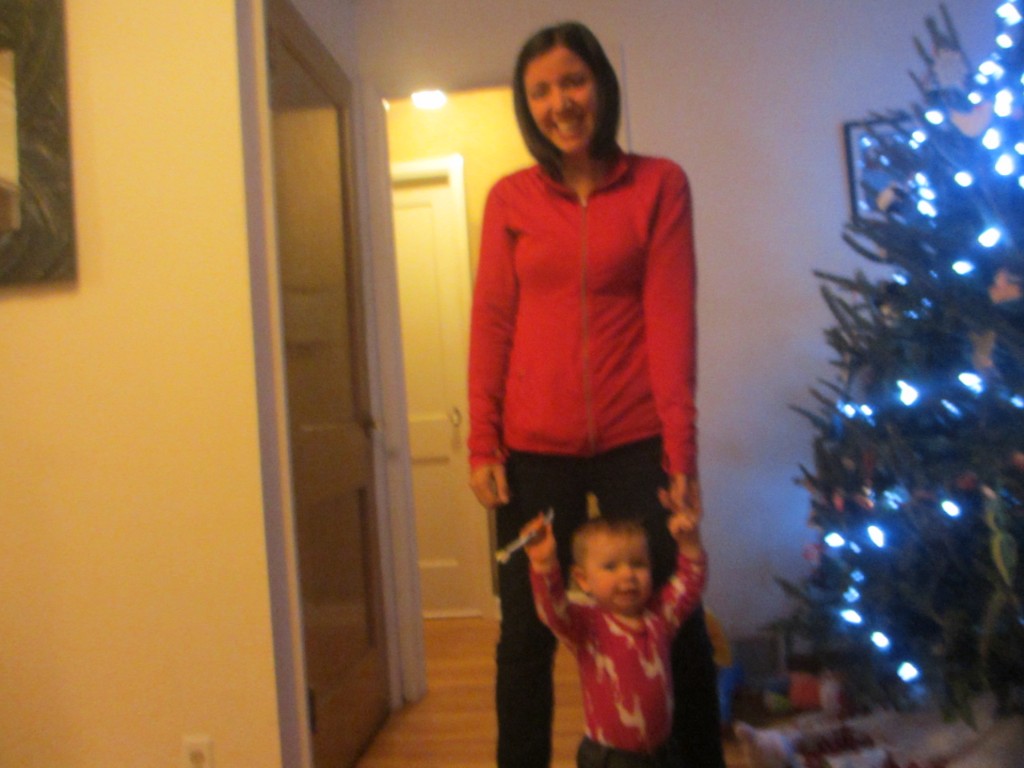 So I decided to let her go with it, and gave her two rules:
1. Don't get the camera wet.
2. Don't touch the lens.
We let her use the camera several more times over the holidays, and when I finally got around to downloading the pics, I was amazed. Not because my child is a photo prodigy, but because wow, it's amazing to see the world through a two-year-old's eyes.
The angles.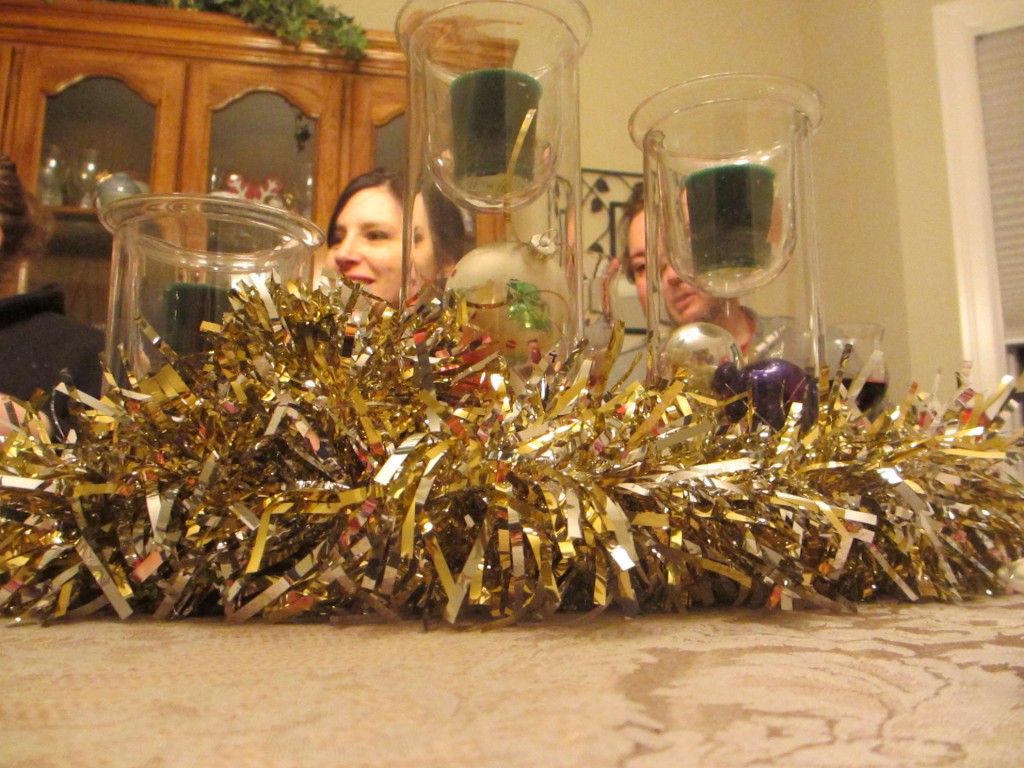 What they choose to photograph.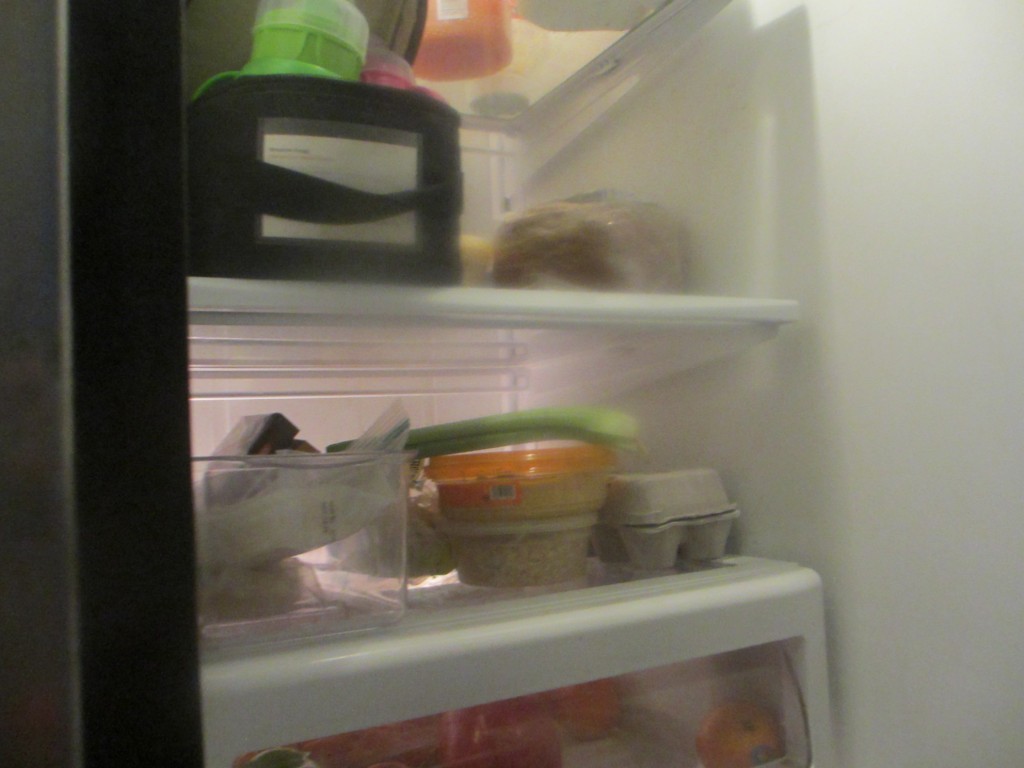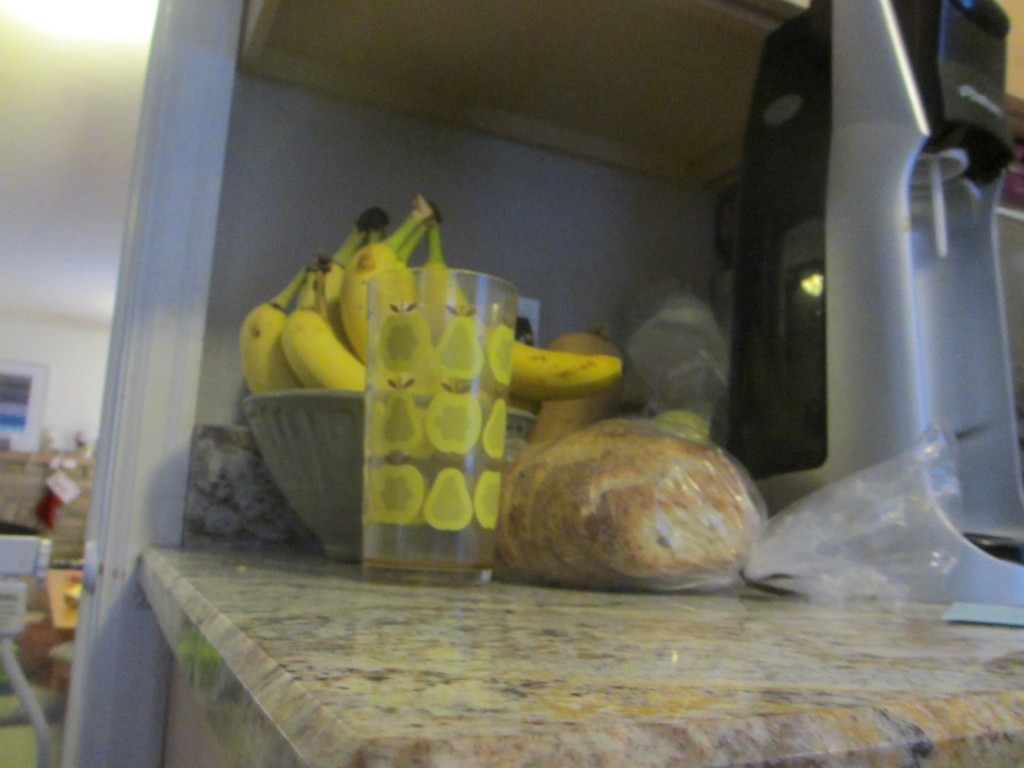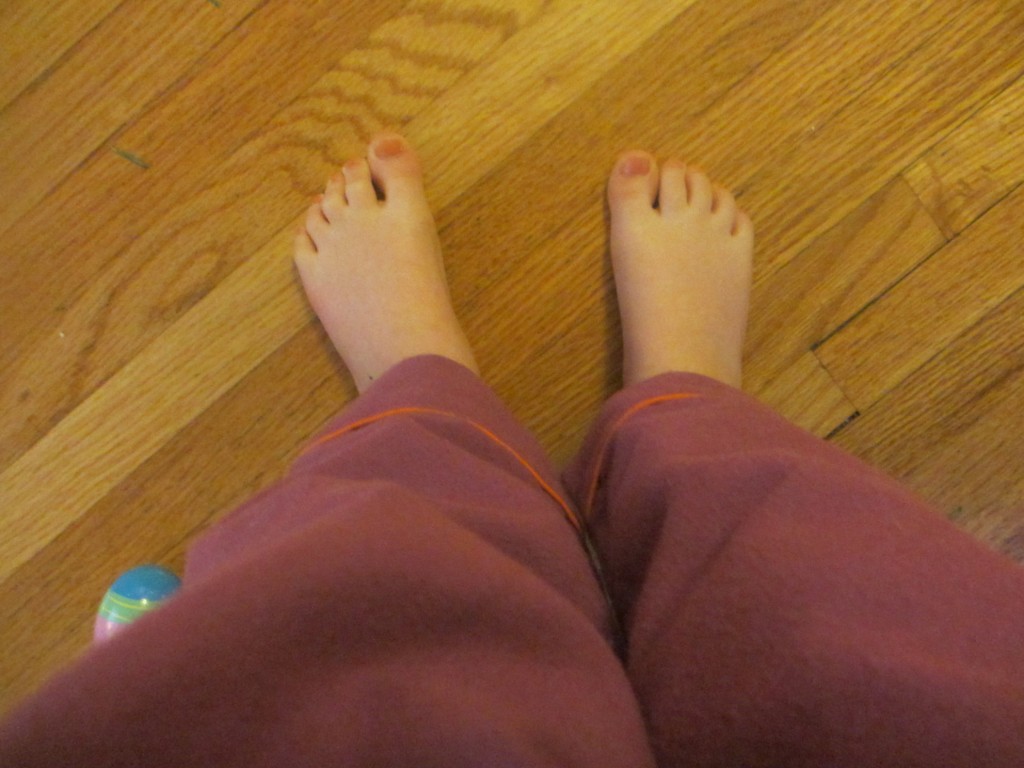 How open people are in front of their camera.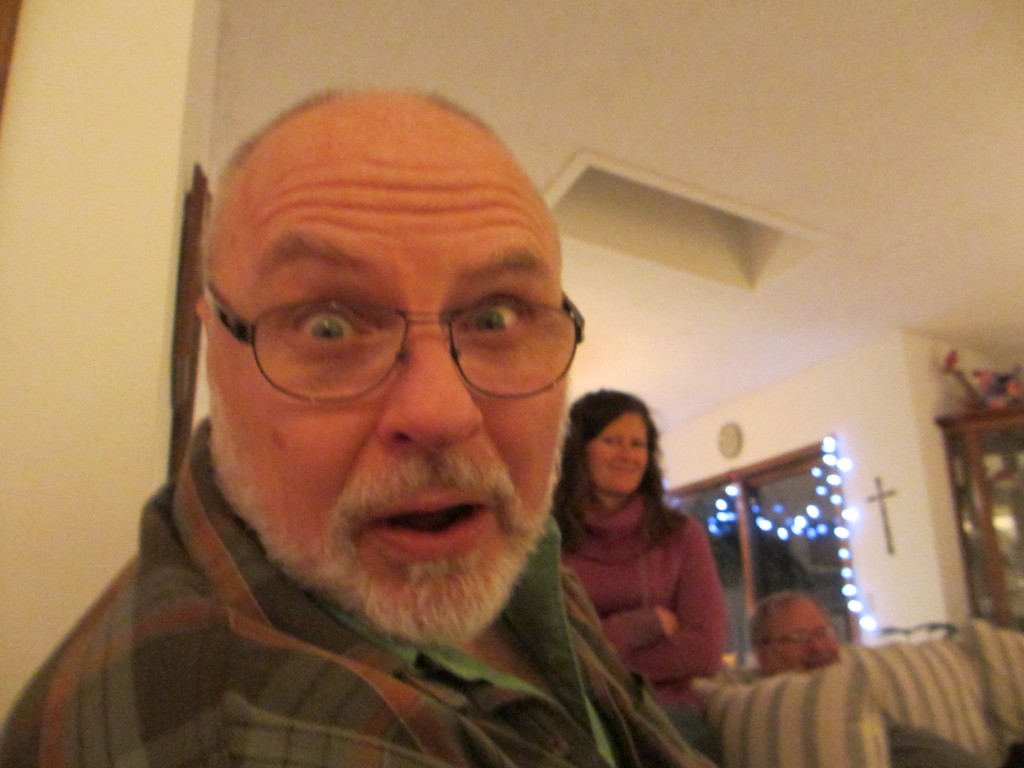 What we look like going about our days.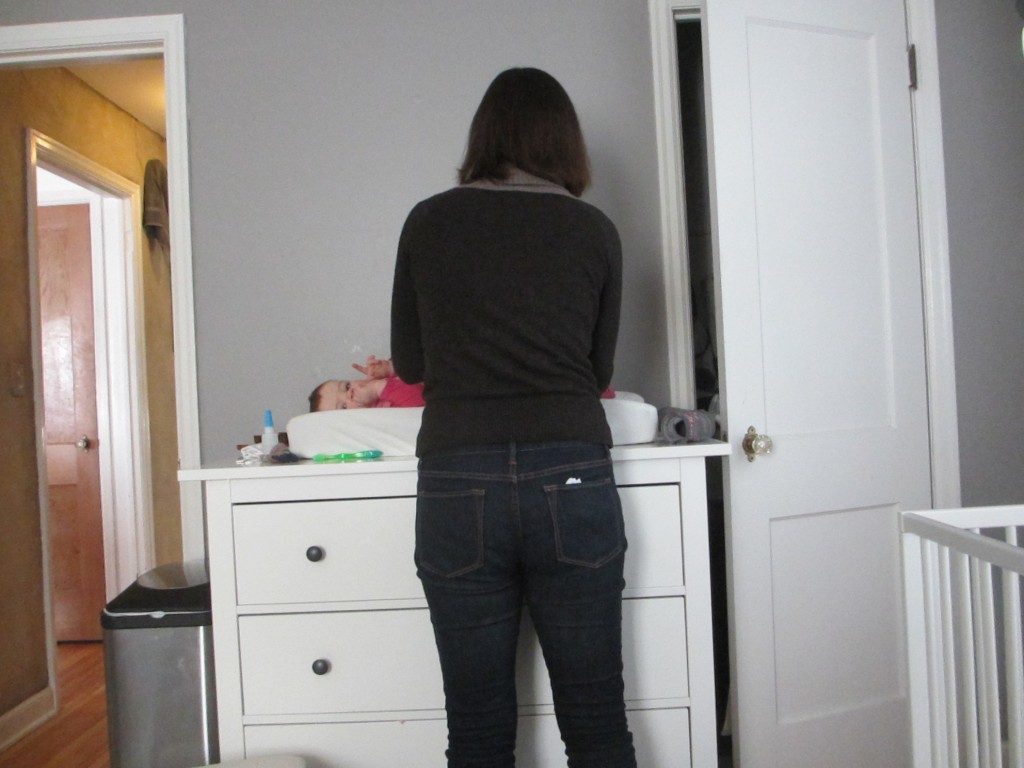 We ended up putting together a photo book of shots as an early birthday gift (and a way for us to remember the holiday).
For moms who are always behind the lens and not in the photo, this is a great way to get some photos of you, and to get photos in your collection that show life from a different perspective.
Since we always have the camera in the diaper bag, it's nice to have this "toy" always at the ready.
I look forward to seeing how her pictures change as she grows up!