Welcome to Clickery, a weekly feature where we share things we like because maybe you'll like them too.
Jen's Links
We are not too nice to brag about this list of why Minnesota is awesome. And like me, you may decide you NEED one of these. Everyone knows it's duck duck gray duck. There's no goose.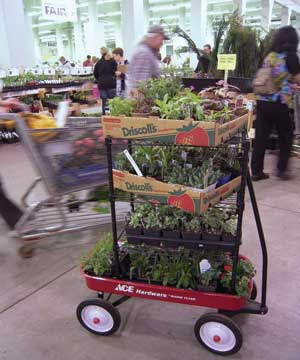 Nearly giddy at the prospect of going to the Friends School Plant Sale again this year. If you haven't been, there's not much I can do to describe its awesomeness. I was totally unprepared the first time too.
There are super helpful tips on their website and an awesome shopping planner to help you get ready to shop. (Drive or borrow a minivan, truck, or SUV. You will need the space to haul your treasures home.)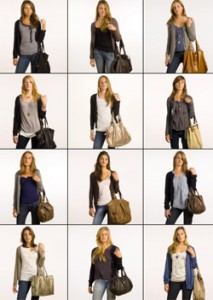 I found Exactitudes through Design for Mankind's great post "The Style of Self."
Photographer Ari Versluis and profiler Ellie Uyttenbroek have identified more than 120 style tribes from around the world (China, Rio, Rotterdam, Paris, Casablanca, London). They photographed people just as they are with no styling or coordination. The results are so interesting.
Breanne's Links
It looks like there are four more days to spend $20 to get $40 at our favorite Polarn O. Pyret!
Being a two-kid, two-parent working household, it was time to step-up our family calendaring function from Google calendar — we were missing too many conflicts. So far we're in love with the free app Cozi. The calendar is easy to use and update, and we are also keeping all of our lists in there — to do, to buy at Target, to buy at Trader Joe's, etc.
Speaking of marital harmony, we also don't drive anywhere these days without turning on the voice driving direction prompts in Google maps. Why bark directions at your spouse when a pleasant-sounding impartial third party can do it?
I can't get enough of the Lean In commentary – pro, con, it's all intriguing. "It's Not Women Who Should Lean In; It's Men Who Should Step Back" was a thought-provoking read this week. The article also references this list of the top 5 regrets of people who are dying. I've been thinking lately about why I wanted to start Borealis and this list articulates a lot of what I get out of doing this — it helps me put myself out there, keep friends close and make new friends, and increases my sense of feeling like an engaged, contributing member of a larger community. Borealis was one of those things I wanted to do for a long time and I'm glad I finally did.