Work has been a bit more intense the last couple of months, and only now looking back can I see that the way I dealt with it was cutting out the extras — the extra projects, adventures, outside interests. I don't feel bad about that — I think it was really effective at keeping me happy and sane, and helped me prioritize Beatrice, my family, running, and sleep — but I need to pull out of that before I'm that person at the dinner party with nothing interesting to say. If Jen thinks I'm such an adventurer, I need to start acting like it again.
So, let's start planning for this summer!
1. Of course we need to take Beatrice camping this summer. How rustic (camper cabin or Boundary Waters trip?) is TBD, but writing this list made me realize: we've been having early summer-like weather for weeks; why couldn't we pitch the tent in the backyard and give it a go some night?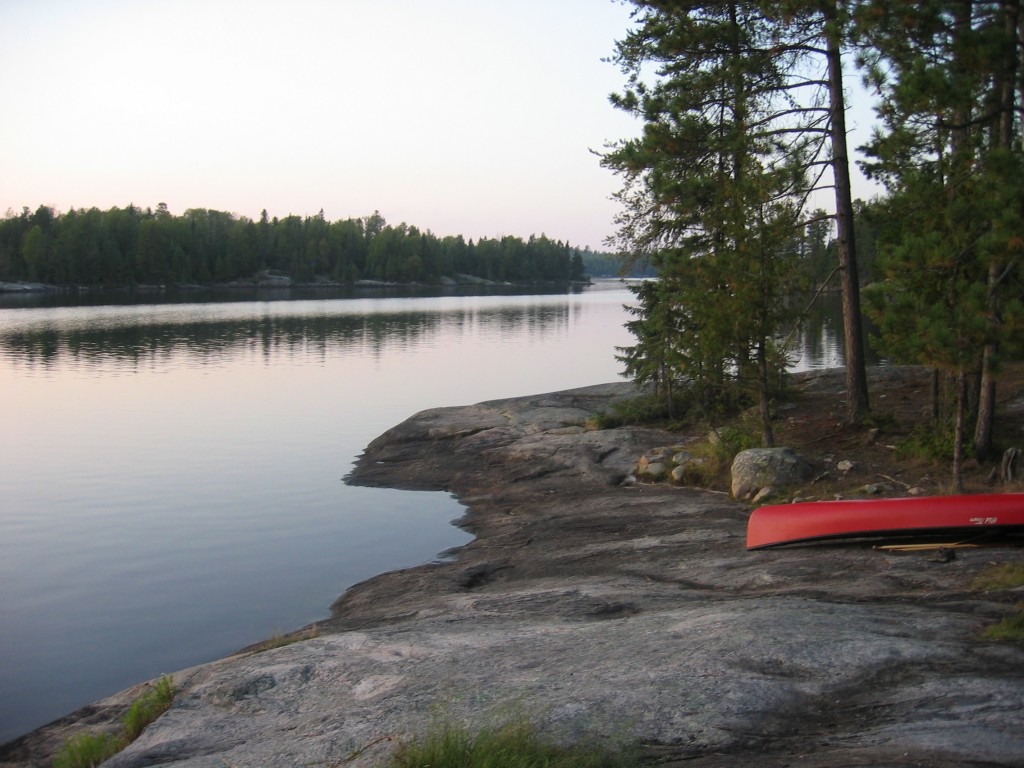 Canoe camping in the Boundary Waters
2. Here's an embarrassing fact: I've never swum in a Minneapolis lake. Although I've logged over a thousand miles running around them, this summer I'm going to finally swim in one (or two!), starting with Wirth Lake and its new boardwalk-enclosed swim area.
3. Summer vacation – time to start planning! Adam and I talked big earlier in the year about taking a trip for our 10-year anniversary this summer (without Beatrice! It'd be our first night away from her). Let's see if we call our own bluff and chicken out.
4. Gardening. Usually I'm enthusiastic about growing new veggies; my first instinct this year was to do nothing. But when I thought about it again (and remembered how much Beatrice loved the cherry tomatoes on her first Punch Pizza), the thought of her adorably picking and eating sun-warmed cherry tomatoes stoked up some excitement about getting my hands in the dirt. (Yellow pear tomatoes are my favorite variety).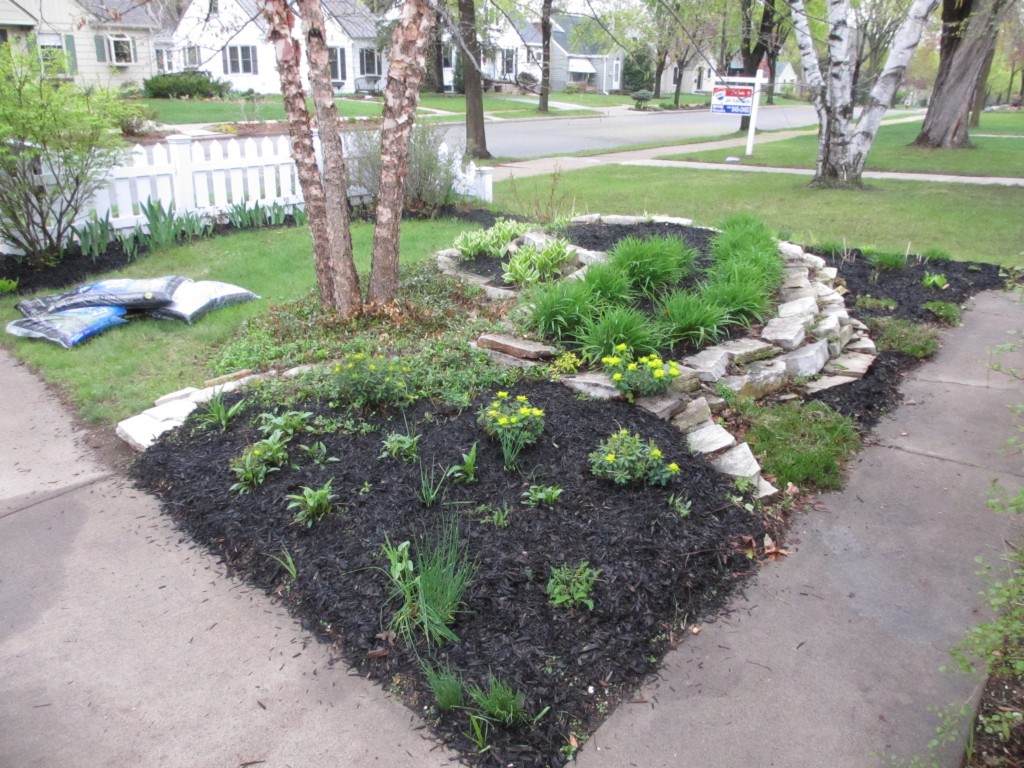 Garden work in progress
5. Speaking of veggies, this year will be out first year in about seven years that we won't have a CSA. We were sad to turn down our beloved Piney Hill Farm, but I'm sure we'll be back next year. This year I would really like to find a farmer's market we LOVE. We live about a couple of miles away from the most famous one in Minneapolis, but sadly the vibe is too hectic and crazy for us. (If you have recommendations, please let me know!).
6. It's been a year and a half since we've had friends up to my parent's cabin. I'd love to have big blowout weekend again with our friends like we used to when we were in young and childless (only now with the kids).
I still feel like I'm thinking too small, but there's a start. We'll see where this enthusiasm will take us!