Happy December! We're enjoying unseasonably warm weather in MN this year which has us a little behind on holiday spirit and our gift guides. (But a little ahead on winter running and hydrated skin!) If you're feeling that too, don't despair, we have tons of great holiday ideas to help get you in the mood and cross off items on your list. Happy shopping!
Breanne's list
Cool gardening/preserving/homesteading supplies (or classes) from Egg|Plant Urban Farm Supply, a St. Paul store that "believes your backyard garden and homestead can be beautiful, edible and sustainable" and "they carry local, organic, and sustainable products that will help you make that happen." While not everyone considers a composting kit a great holiday present or lusts after pretty fermentation crocks like I do, they have some nice gifts with more mainstream appeal, like the gin-making kit, pictured above.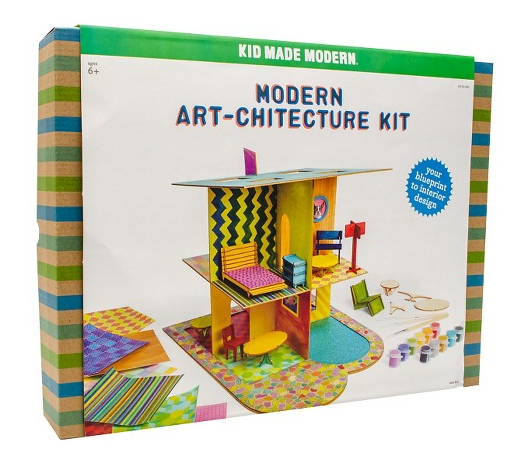 I always feel a little chagrined when Target nails it yet again, but I totally fell for their Kid Made Modern and Hand Made Modern line at my local store. Big sister will be getting their Art-Chitecture kit and I picked up a wooden animal decorating kit similar to this one for a craft to do at family gathering (it was a big hit with the preschoolers and teens in attendance). They have adorable white ceramic animals to embellish, diary making kits, pillow stenciling kits… great affordable, easy, modern crafts for a variety of people on your list.
For photo gifts, I still love Pinhole Press. They have a nice variety of options and their quality is among the best I've found. They are also my go-to place for grandparent calendars. Mosaic is also doing cool, super simple things with photo books.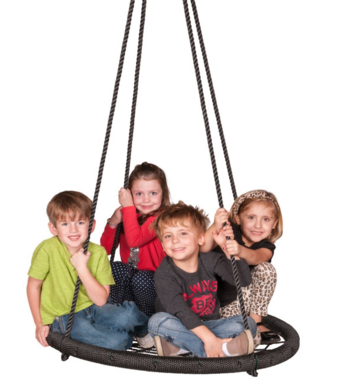 I haven't done the research yet to determine which one to get, but I totally want a slackline for the new house. I also want one of those spider web swings to hang inside but I'm too intimidated by the prospect of figuring that out that we'll probably just get one for outside.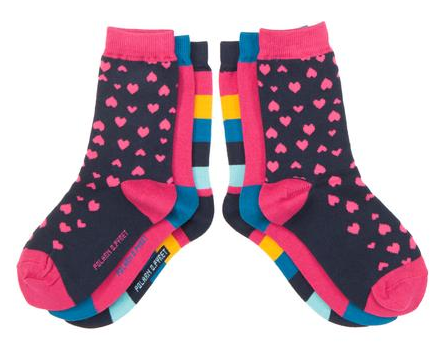 You also can't go wrong with cozy socks (these are my favorite — the 12 year old size fits most adults), new PJs, and food gifts.
And hear me out of this one — consider the charm of a classic puzzle (Charley Harper's are my favorite). I always like getting gifts I can play with later that day.
The girls are making (spoiler alert for the fam) Jen's Friendship Soup Mix (Blythe) and one of those cookie-in-a-jar mixes (Beatrice). Nothing groundbreaking, but I figure we can't go wrong  and they are the right kind of project for little hands. I'll also do another batch of lotion bars for teacher gifts (and also for me because mine is almost out!). We have already received homemade applesauce, salsa, and spaghetti sauce as early Christmas gifts, and were thrilled. I'm going to try to plan ahead this summer so we can have those kinds of gifts next December!
Jen's list
I'm so glad coloring is a thing again, because there are so many beautiful coloring books now to choose from. I went with coloring books and this set of fun colored pencils for all the big girls on my list.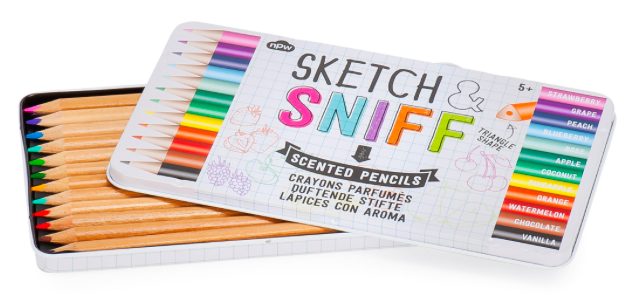 Dover Publishing has many beautiful, themed, and not-too-hard-for kids coloring books. (My nieces are into dancing, horses, and fandoms; I found a book for each.) Those gorgeous grownup books are great for adults, too. (Something to play with, like Breanne's puzzles.) I got all my coloring books on Amazon; just takes some patient searching.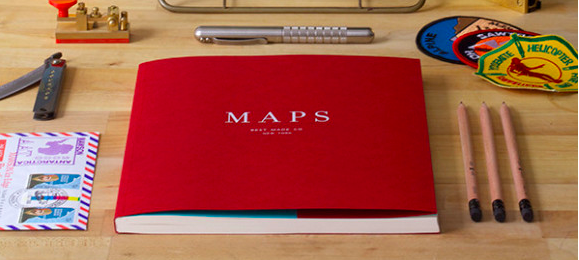 I found the most gorgeous maps journal for my backpacking and map-loving 14-year-old. It's leather bound with a grid printed on every right-hand page. The left side is lined for notes. Since he not only drew a map of his 14-day Yellowstone hike last year but proudly brought it to family events to show people, I know this is a win. For any adventurer in your life, $20 from Best Made Company.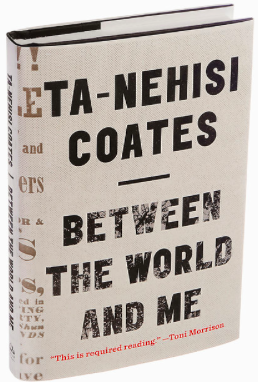 I love giving books for Christmas, especially nonfiction, memoir, or biography. This year I chose Between the World and Me by Ta-Nehisi Coates (because everyone should read it) and The Wright Brothers by David McCullough (because David McCullough and who doesn't want to live vicariously through the first human flight?). Here are some more ideas for can't-miss books too.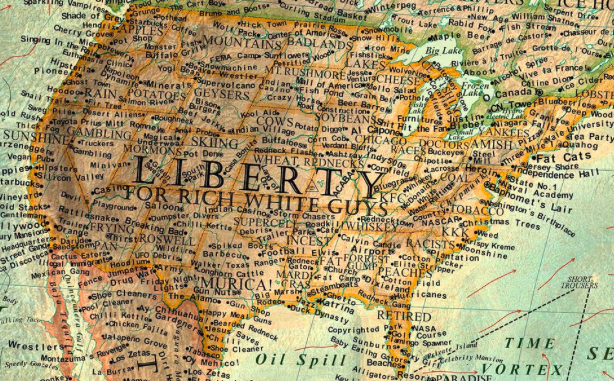 Because maps are Owen's thing and because this book is so ridiculously cool, I also got Martin Vargic's "Vargic's Miscellany of Curious Maps" for him. Martin Vargic is just seventeen, and his hand-drawn maps — "Map of Stereotypes" (above) "Map of the Internet" and "Map of Sports" — are not only concept art, satire, and commentary, they will provide a great way talk to my teen about how we see the world, and the world sees us.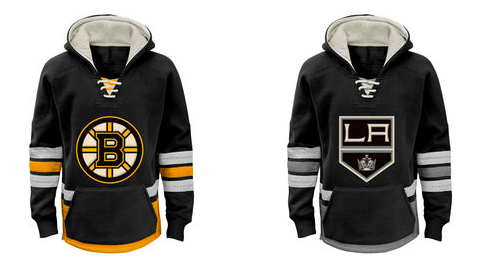 It's all hockey all the time at our house, and there's only so much gear a kid needs at once. I did spot a kid wearing this cool retro-looking hockey sweatshirt, though, and took to the Internet looking for it immediately. Designed to look like a jersey, with the coziness of a hoodie, it's available for several NHL teams (though I see Minnesota is sold out; we are the state of hockey after all).
We love Minnesota-made gifts here at Borealis, and mine this year came from MSP Clothing and Prairie Organic Spirits.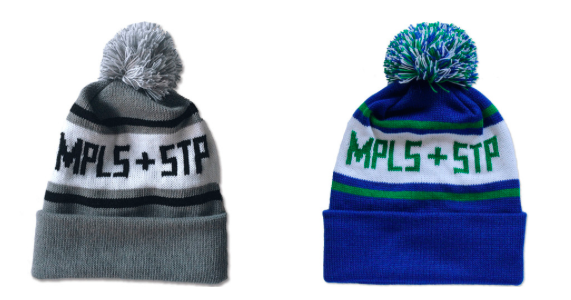 MSP's shirts, mugs, and glassware are fun, funny, and reasonable, and I love the retro winter hats. I got Scott the hockey shirt, and if I had Vikings fans on the list, I'd buy "On Sundays we wear purple" and see who gets the joke.
Prairie's vodkas and gin are made in Princeton, Minnesota and are organic, tasty, and beautifully bottled. All you needs is a ribbon and a tag ("Making spirits bright?") and you have a gift anyone would appreciate.
My boys have a new Christmas project this year, but we haven't even started yet so I'll have to let you know next year how it goes. Last year's gift project — fire starters made from pinecones coated with wax from melted old candle stubs — was messy fun and a huge hit with all their aunts, uncles, and grandparents. (We used this tutorial, though we did not get nearly this fancy.)
Fire starters take some planning (kids have to gather pinecones in the summer; you keep your candle stubs for a long time), but is almost free, you are recycling, and it is an unexpected gift for anyone with a fireplace or who loves camping. (I've seen them made by pouring wax and a wicking material into egg cartons too.)