Last year we took our first vacation as a family of four — to Lutsen, over spring break. We had tons of fun, but it was tons of work, too. Blythe was 10 weeks old and getting up every three-to-four hours, and Bee, who had just turned two, had a hard time falling asleep at nap and bedtime. We had awesome hiking trips and a blast throwing rocks into Lake Superior, but Adam and I had no real time to ourselves. (We each stole away for a 30 minute run, but that was it).
But our spring break trip this year was vastly different — and better. Was it because we've fully embraced family life? Because the girls are older? Or because we actually made sure we did things for ourselves, too, not just the girls?
Comparing photos from last year and this year made me laugh. Reading books last year: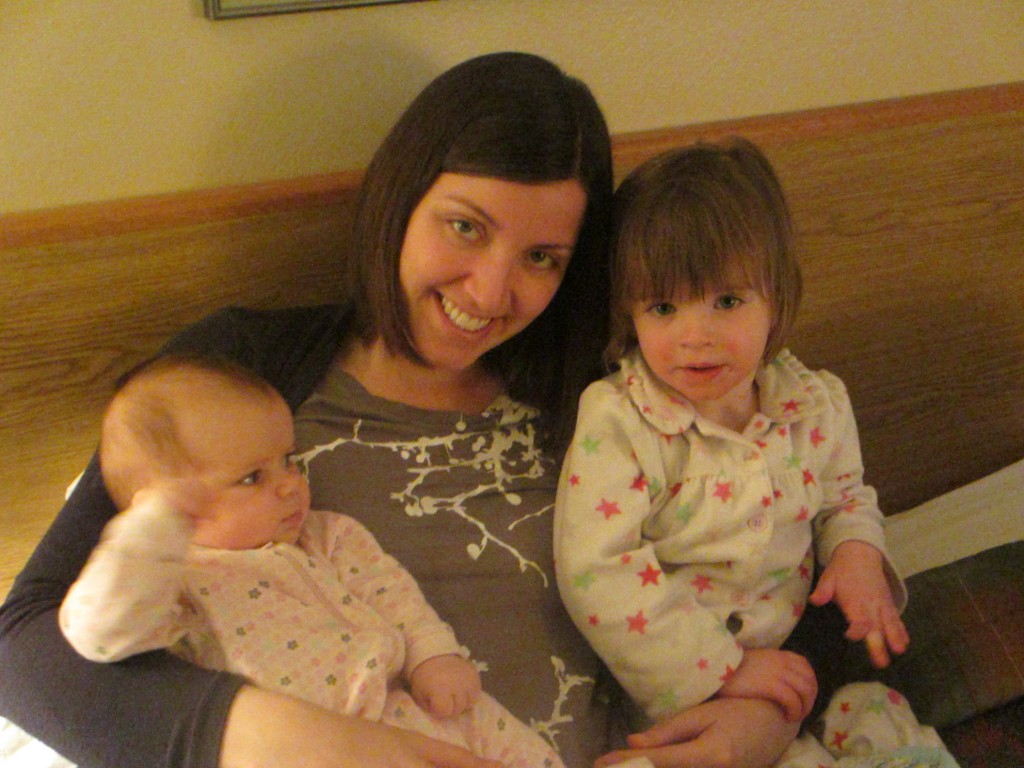 And this year: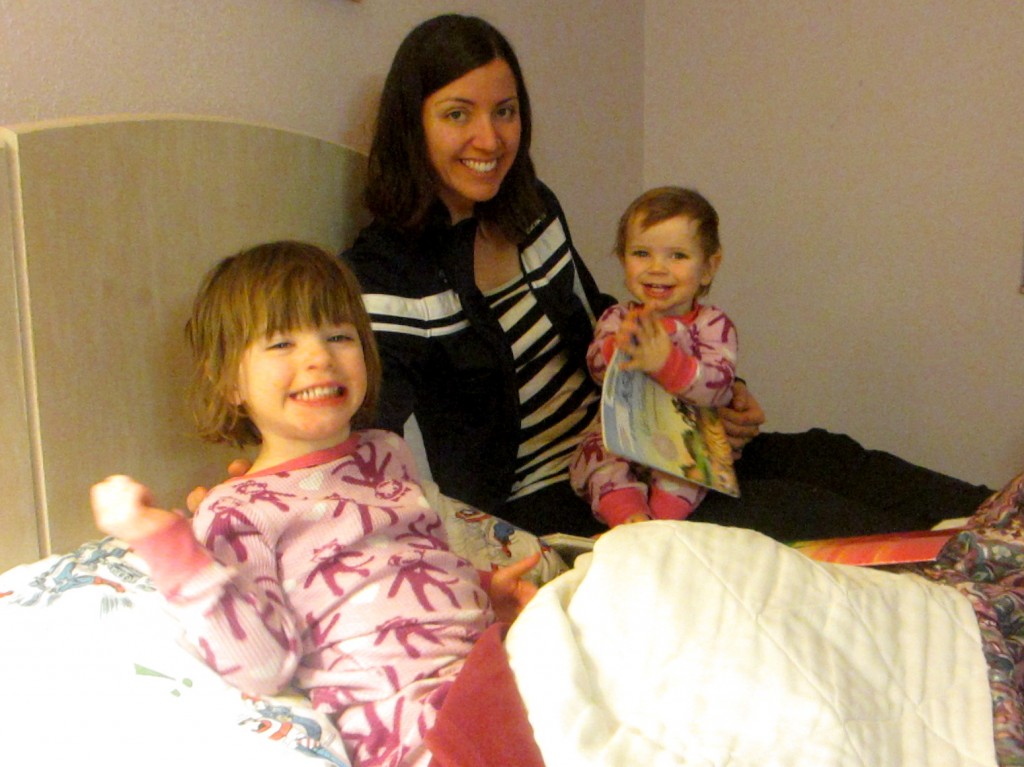 We all look a lot happier this year, don't we?! Way more relaxed.
Hiking last year: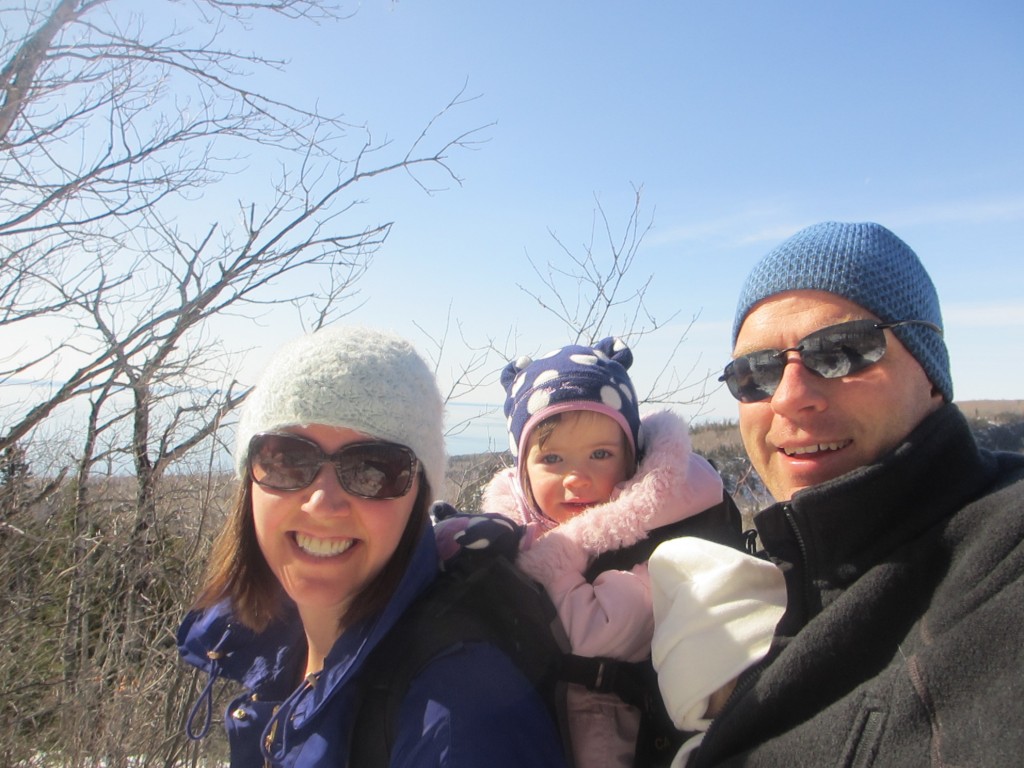 And walking around Madison this year: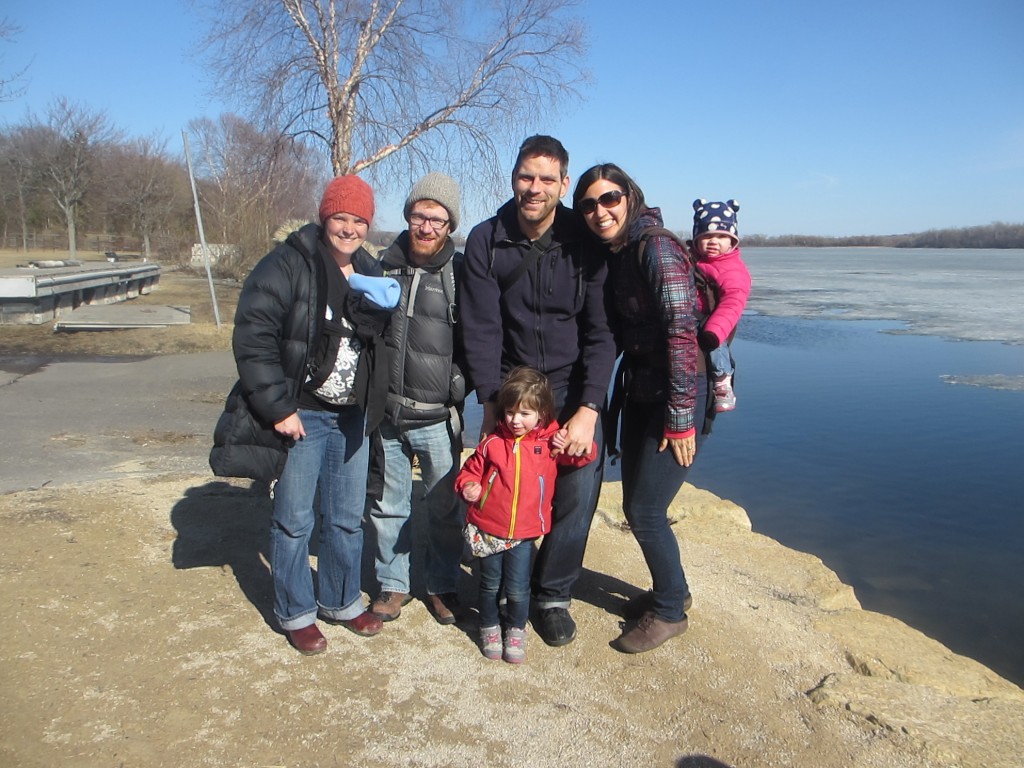 Haha – I'm still wearing kids on my back, and the same hat is still in rotation.
We went to Madison, WI this year to visit our dear friends who just had a baby. The girls had a ball at the zoo, playgrounds, and children's museum — Madison is such a lovely, family friendly town.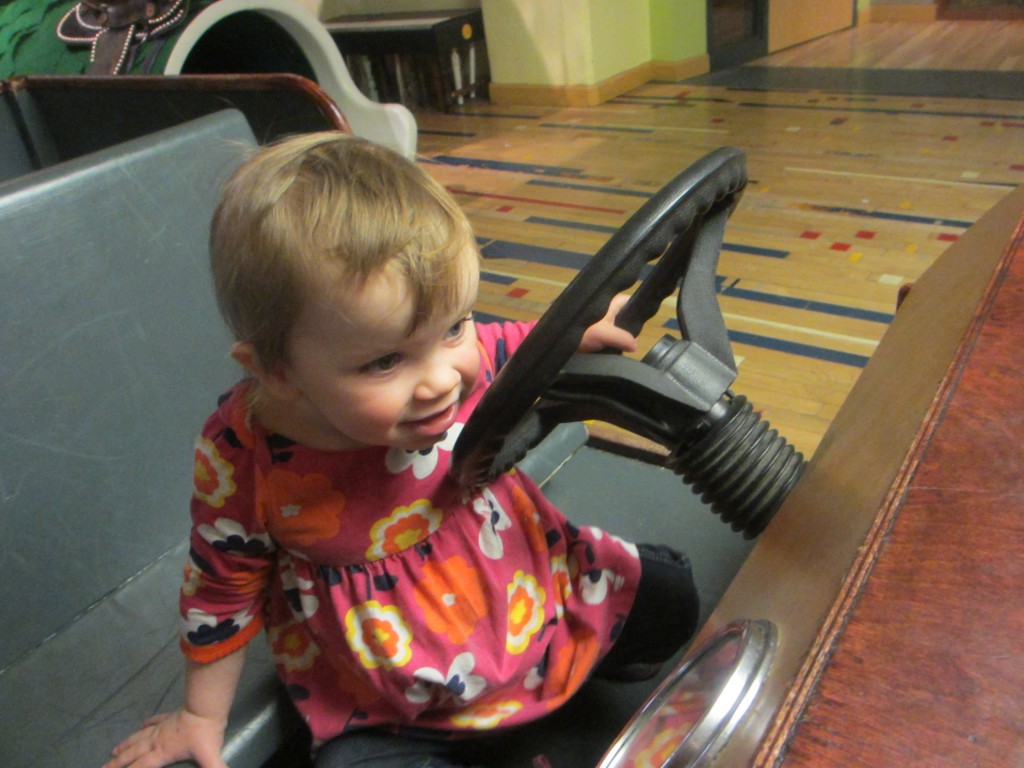 And Adam and I had a blast going on runs (we strapped the double stroller on the car for just this purpose) and even had a date night with our first non-family babysitter.
We ended the trip with a night in Wisconsin Dells at a waterpark hotel — a huge hit with the girls.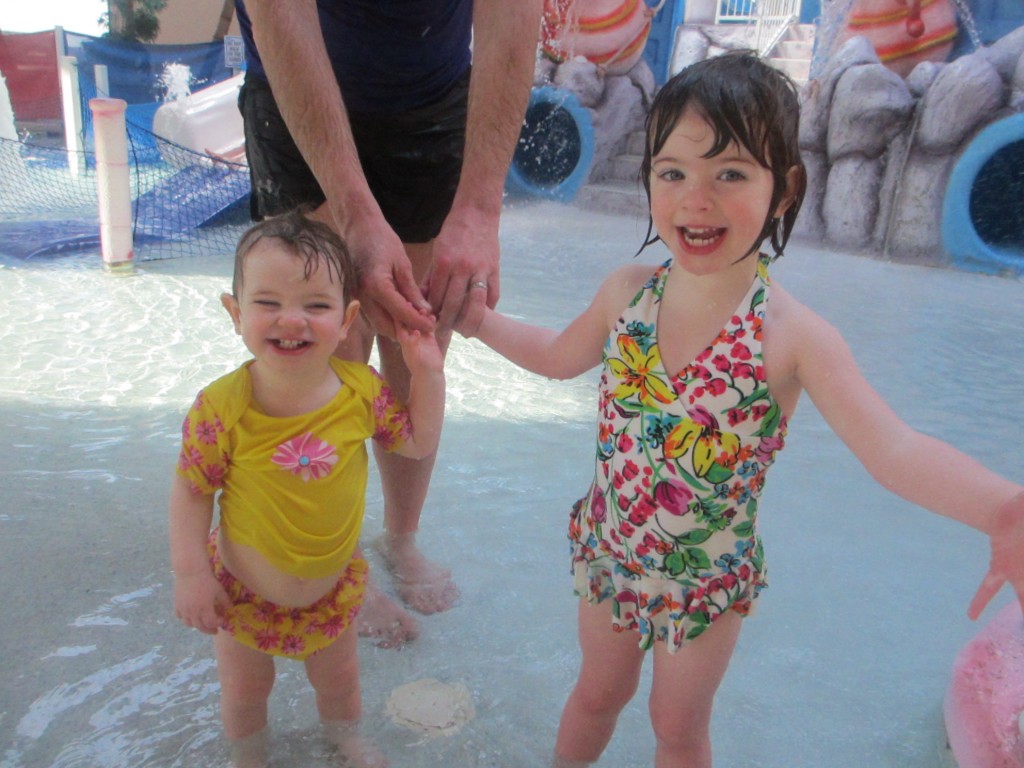 There were still moments of hard parenting — when the girls didn't seem tired at their usual bedtime. When we'd endlessly shoo Blythe away from the bathroom and trash can and TV and anything with buttons. When we'd ride that dangerous edge of letting them play hard right up until naptime and then swoop in and swiftly get them down before they crashed.
But it felt so awesome to not have to dig into the well of patience so much. To have real fun and not just the exhilarated thrill of having survived.
If you go…
We stayed at the Arbor House and loved it. Having access to a kitchen and space to spread out was perfect, and the included meals and evening dessert (and wine for the parents!) were much enjoyed. The location was a good home base for walking around town.
The 6.1 mile Arb loop is a beautiful run and easy for out-of-towners to follow.
In the Dells, the Cheese Factory's vegan menu was a nice change from typical restaurant fare, and the Grand Marquis Hotel was a good value if you have young children (4 and under).