Like we often do, because great minds think alike, Jen and I decided independently to get standing desks this year. If you've read any of the research, they are calling sitting the new smoking, and saying that even if you exercise regularly you cannot overcome the adverse affects of sitting at your work all day. I've long been envious of my teacher-husband for the built-in fitness in his day, but I like office work. And at 35, I have a lot of working years left.
We both decided to just take the plunge and buy them for ourselves, instead of repeatedly haranguing our workplaces to get them for us. It is easy to balk at the price – ours were both in the $200-300 range, but once I imagined that little price tag appearing at the bottom of a doctor's office bill, the decision was easy. Three hundred dollars spread over 30 more working years is a ridiculously good investment in your health.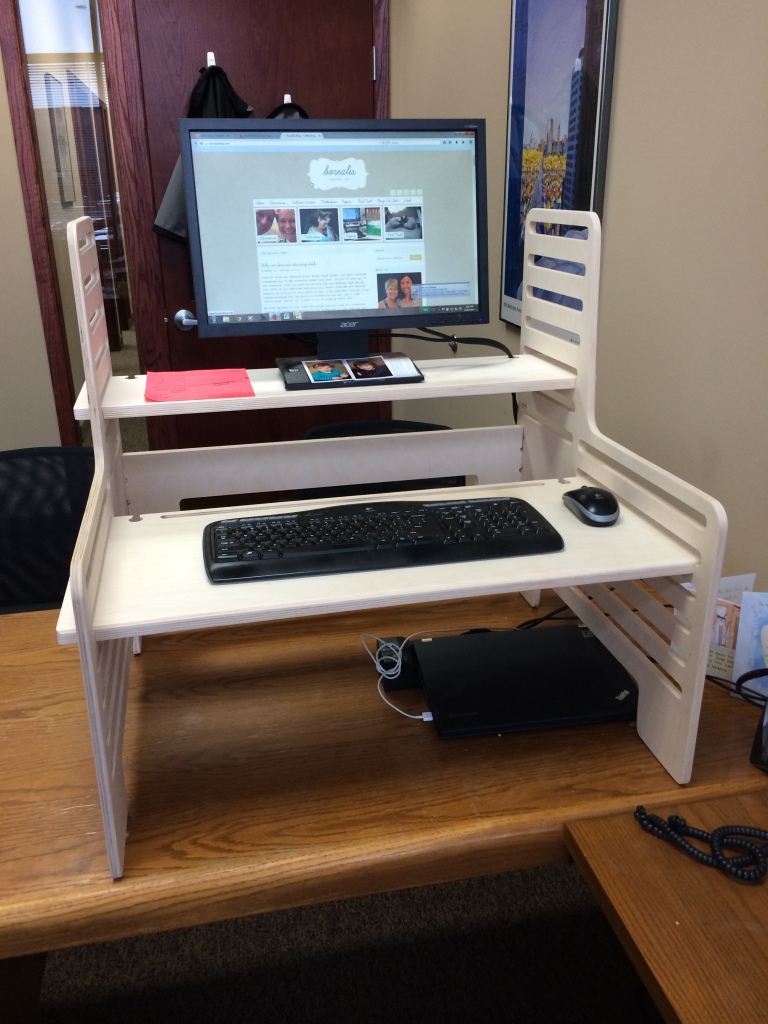 I was a little worried I wouldn't be able to hack standing all day, but I haven't had a problem. Like most office workers I have meetings throughout the day that I sit at, and I join my coworkers for a seated lunch. And I still have an office chair — an exercise ball, actually – that I can use if I want to sit. I don't wear heels, so haven't had to alter my footwear, although I am careful to wear cushion-y socks (i.e. tights won't cut it).
Here are some things that surprised me about having a standing desk: {Continue reading…}