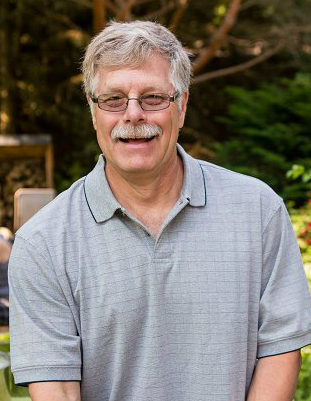 Among the traits I inherited from my dad are an allegiance to what works and very thick, wavy blonde hair.
My dad has bought the same brand and color of socks his entire adult life: he likes them, he never has trouble finding a match, it's okay if one gets lost, he never has to think about which pair to wear.
He's lived in the same town since the year I was born, goes to the same grocery store, and visits the same barber every three weeks for the exact same haircut. (That is, until his barber retired, and believe me, that was a huge transition.)
I've been known to buy the same tall boots in every color available, ditto with pants that fit well, and buy a back-up pair of running shoes, in case they change the model (which has happened to me and I didn't like it!). I've lived in this town for 21 years and counting and I go to the same grocery store every week too.
And for the last 10 years, I've gone to the same stylist every four weeks to get the exact same haircut.
Me and my dad: If it ain't broke, don't fix it.
Actually, there's a little more to it than that. My hair is a challenge: it's very thick, wavy in a weird way, and possessing of many cowlicks. It took a stylist of the caliber of one Danielle Goulet Peterson to figure out what to do with it. And once she did, we were happy to stick with it. It's a great cut, it works with my hair, it works with my face, and I got at least one stranger compliment a month for 10 years. I had no intention of changing it.
Here's the evidence of the power of this cut: I get older, children are born and grow, my hair stays awesome.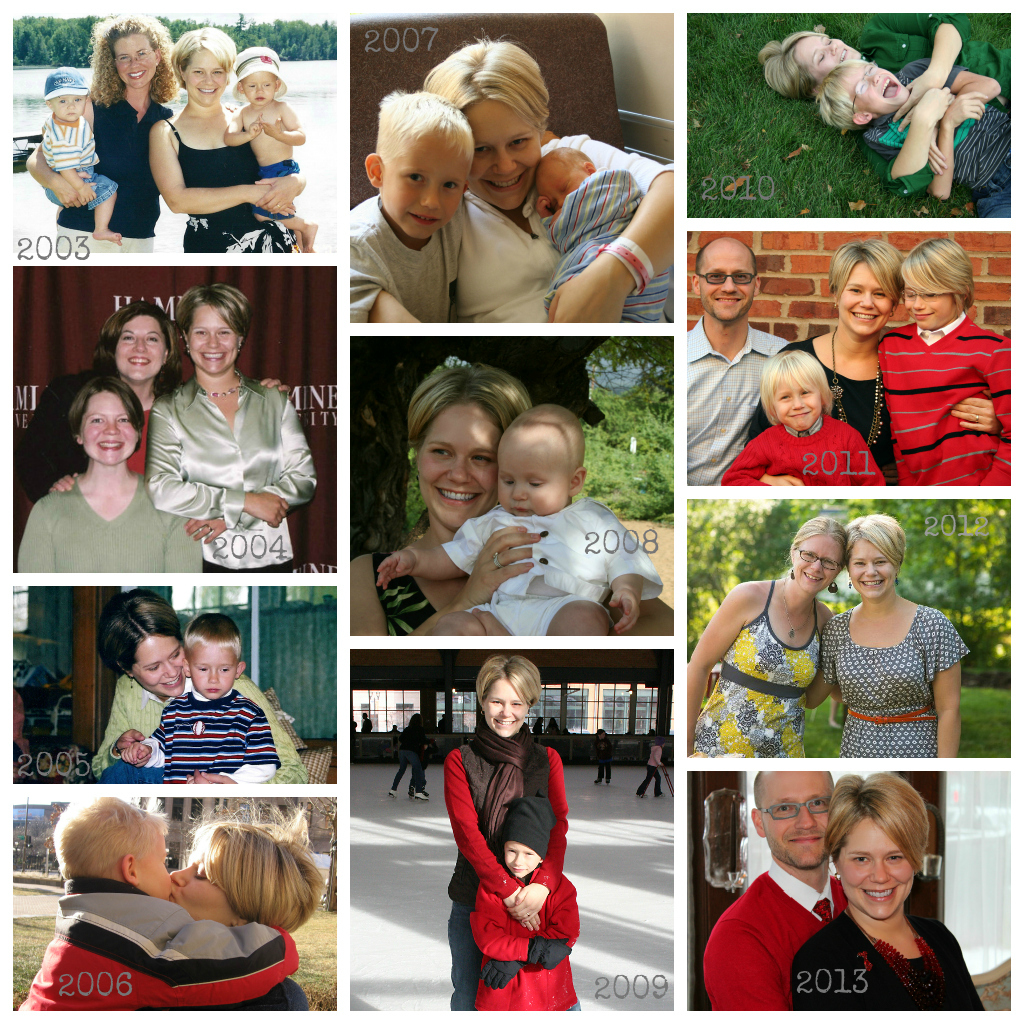 But a few months ago I noticed the lines on my forehead got really deep and really dark. And I didn't like that one little bit. Where did those come from? Now I know we're supposed to love and accept ourselves and all that, and my wrinkles weren't exactly keeping me up nights. But still, I could do without them. (Don't go searching the above photos for evidence; I know my way around photo-editing software.)
I tried makeup and creams (and advice from a makeup artist, which went nowhere). I considered Botox for about a nanosecond and then it occurred to me — bangs! Bangs or Botox . . . hmm, now that's a tough choice.
Thanks to Michelle Obama, bangs are now so now, so I can cover my wrinkles and be on trend. I talked to Danielle about it, since she's ultimately in charge of my hair and I do what she tells me to. She thought she saw a way, and since my hair grows about a half-inch a month, the risk is low. So we did it.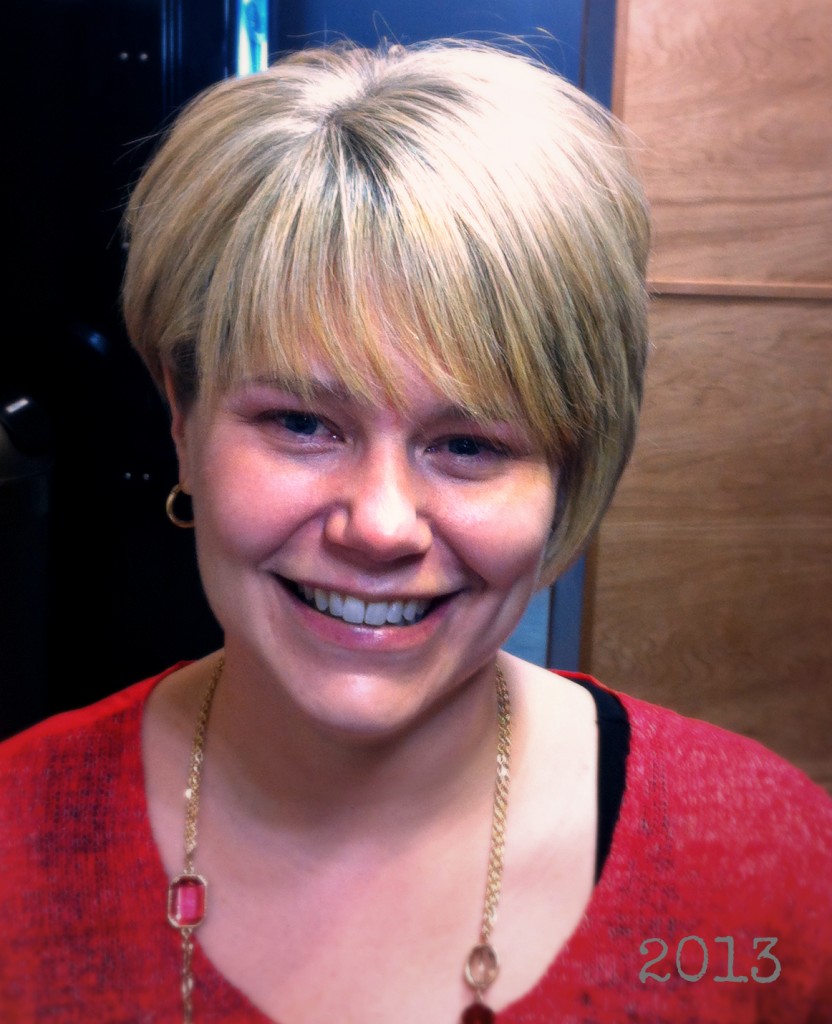 "I got bangs. My hair's so now." — Serena, in Legally Blonde
Honestly, in my life this qualifies as news. And when I posted this photo on Facebook it got more comments and likes than almost anything I've ever posted. My younger brother, in fact, wrote "WOW. Huge News. Wow" and he wasn't joking. He later said that it made me look younger. The Brother of the Year award is in the bag. Sorry all other brothers.
I do think it makes me look younger and I could do with the boost. See, an aging face can actually be a marker for heart disease. Really. That's a real thing. So maybe my two years of acute heart disease did it, or maybe the stress from said two years, or maybe I raise my eyebrows in disbelief too much. Maybe I got these from my dad too, I just don't know it 'cause he has bangs. (Man bangs, of course.)
But maybe I don't care. Because my hair's so now.
A post script about Danielle's styling genius: she cut these bangs so that if I fail at styling them myself or I just can't live without my old hair, I just go back to styling it the old way and tuck the short pieces under until they grow out. So I have good hair insurance. I love Danielle and will follow her anywhere. I just hope she never retires.