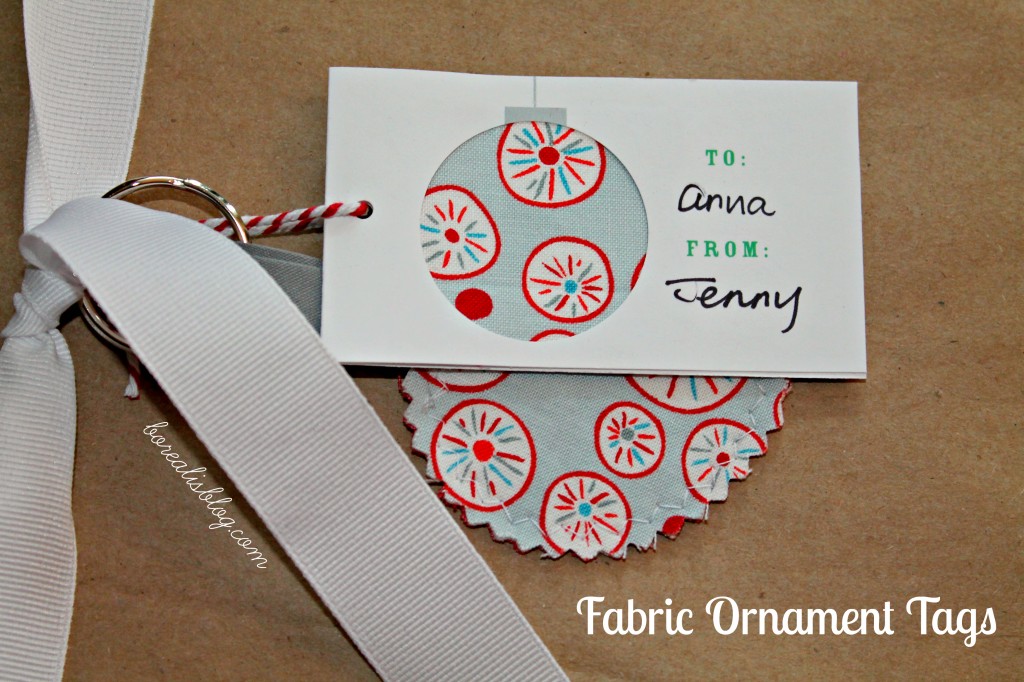 If you are all done shopping but have yet to wrap up your gifts (and you still have the emotional and mental capacity for crafting), these gift tags are so cute — and fast and easy.
I found this idea on Pinterest (naturally) last year, and my partner-in-crafting-crime Kristen and I set about making several dozen. It combines our favorite things — buying cute fabric that we have no intention of actually sewing into anything, and cutting out paper.
It's simple – print the tag design by inchmark on card stock, trim with a paper trimmer, then punch out the ornament shape with a circle punch. Put a square of cute fabric under the circle, fold, glue, and punch a hole for the ribbon or twine.