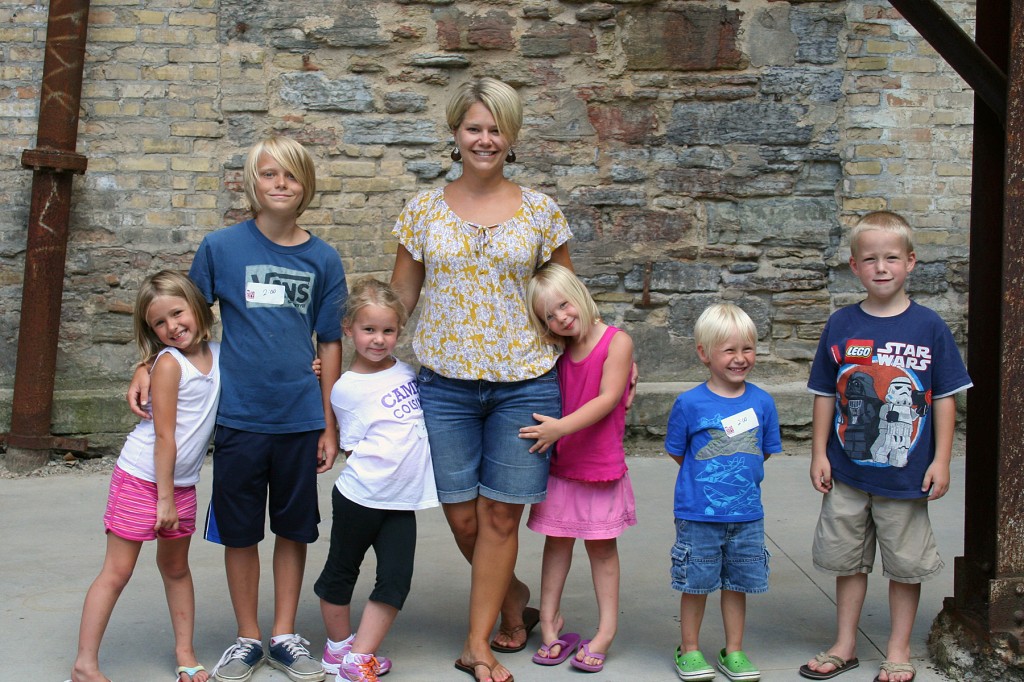 Minneapolis is Mill City, dontcha know? For fifty years, Minneapolis was the largest producer of flour in the world, and the Washburn A mill along the Mississippi river was the world's biggest mill. It closed in 1965 and nearly burned down in 1991. The Minnesota Historical Society's Mill City Museum is built into its ruins.
That flour milling created Minnesota's largest city is interesting, sure. But when you're adventuring with grade-schoolers, fun must also be had. Turns out, the creative curators at Mill City Museum figured out to make a museum about flour, well, fun.
For starters, it just looks really cool. Ruins and rocks, exposed rusty beams, wood and concrete, not to mention tons of old, large, noisy, and rusty machinery and already kids are hooked. Add the Flour Tower multimedia elevator ride where you can see the machines in action, watch projected video of people working realistic enough to fool some five-year-olds, hear a big boom and see and feel a real fire, and suddenly kids want to know more about how wheat is made into flour. Once you mention the cool facts that the plant was powered by water, train cars came right into the mill, and flour dust is more explosive than gunpowder, they are sold.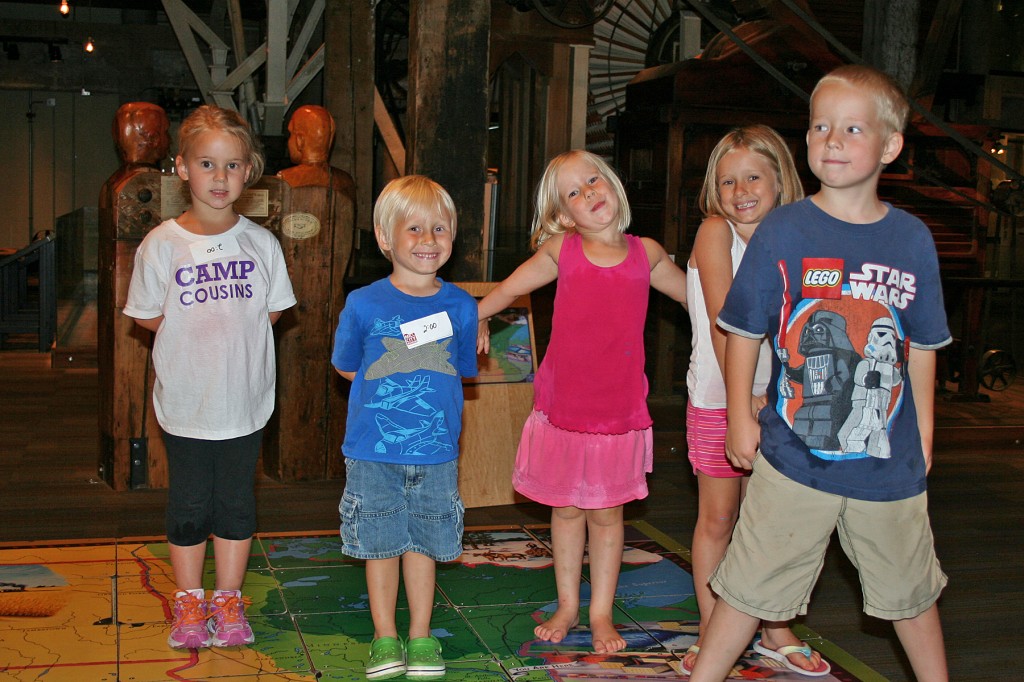 And that's before they get to the Water Lab. The Water Lab channels the hands-on learning vibe. Kids get to play with models of rivers, dams, and logging operations, get wet, and have fun learning how the power of moving water makes things go. (Adults will love the benches and the fact that this area is closed off and thus they can see all children at play at once.) Out in the exhibit hall, there are more things to play with, hold, touch, and watch and if you ask for one of the scavenger hunts at the ticket counter (or print out online), the static displays become more fun.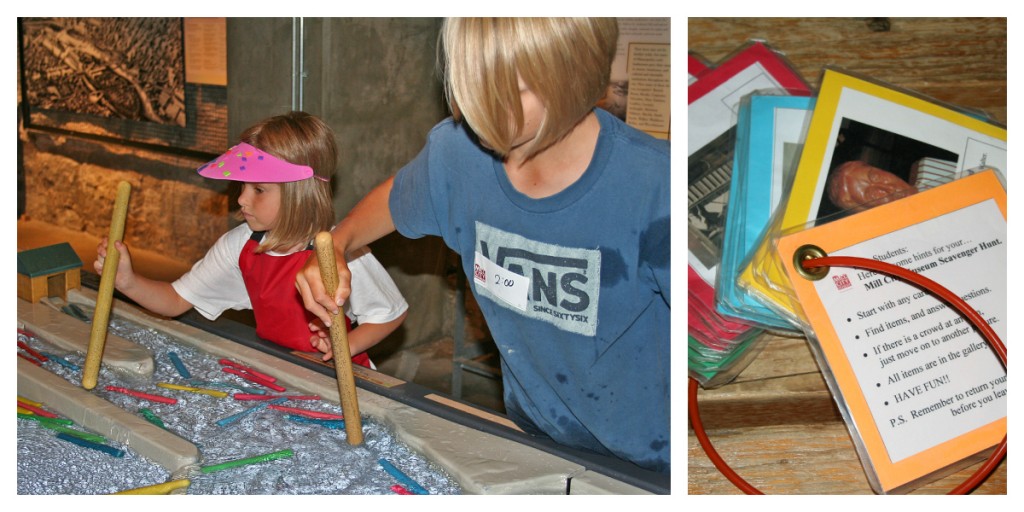 Oh, and I almost forgot, they had brownies and bread to eat in the Baking Lab. Brownies always make for happy kids.
We spent almost four hours here and it is really not that big. We just moved slowly, played a lot, and spent a lot of time out in the ruins courtyard, where made-up games of hopping over hot lava kept the kids occupied and I, again, was relieved that there was only one way in and out.
Flour made fun? You betcha.
If you go
Tickets cost $11 for adults and $6 for kids (ages 6-17). Kids 5 and under are free. The museum is open Tuesday through Saturday from 10 a.m. to 5 p.m. and Sunday from noon to 5 p.m.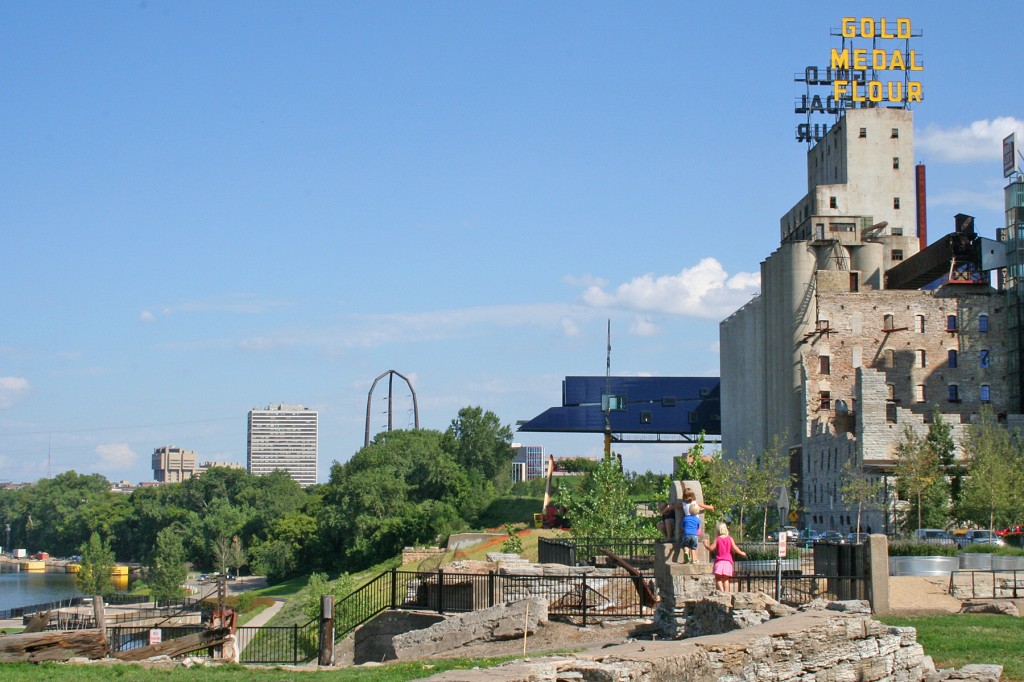 The Stone Arch Bridge is right behind the museum and the Mill Ruins Park another fun place to explore. We walked over after the museum closed and the kids crawled on old stone walls and had a spirited debate about what constitutes art when looking at the sculptures in the park. "That's not art, it's sticks!" declared one.
I easily found parking in a ramp across the street and kitty-corner from the Guthrie. There are several places to eat within blocks, including the perennial kid-favorite, the Old Spaghetti Factory, where we ate after staying so long at the museum we didn't have time to make dinner. There is also a D'Amico in the lobby of the museum, but it is only open for lunch.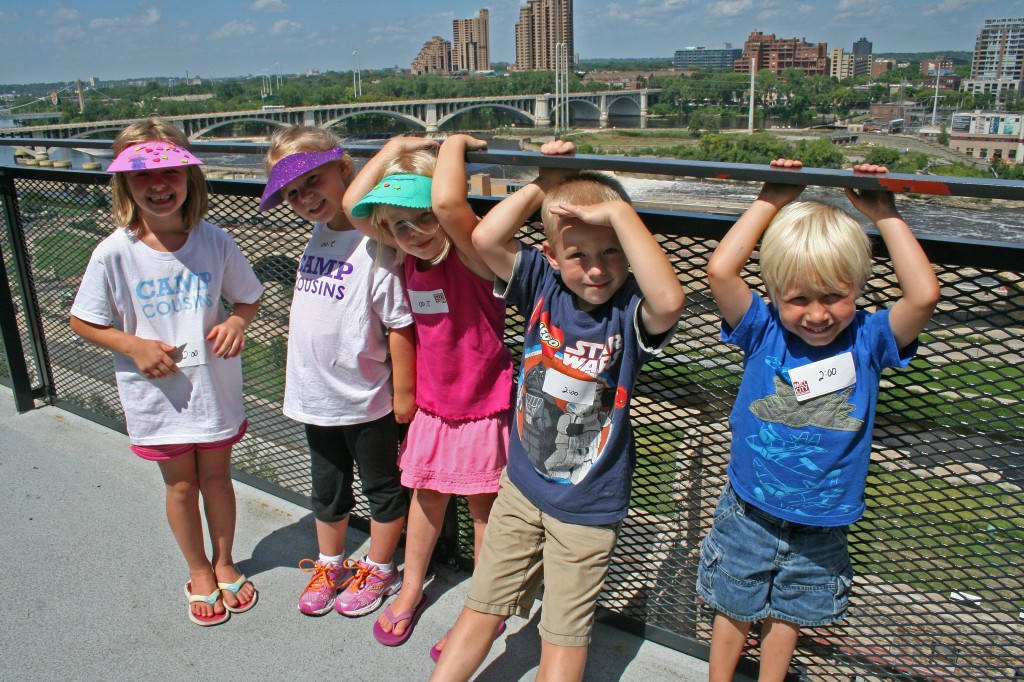 The view from the ninth floor and my happy campers.