This project is so easy it really doesn't need any more than this picture, and while it is certainly not the most original idea, I think it is worth sharing for its versatility. I made these pedestal trays a year ago and I use them at virtually every party, holiday, or decorating occasion. It's fast, easy, inexpensive, and functional. Exactly my kind of project.

Step 1: Shop
I used a square wood canvas like this one for the bottom and a smaller rectangle on top. I would have preferred two squares, but my craft store didn't have a small square and I wasn't about to wait for an online order or go to a different store. The pedestal is an unpainted wood candlestick (several options here). I got the gray wood stain from Menards.
(If you aren't from the Midwest maybe you don't know Menards. It's something like Home Depot but much more awesome. I like going there because you see every kind of Minnesotan buying nails or paint or ceiling tile or light-up Santas.  A tattooed young woman in boots with two-by-fours sticking out of the windows of her little car? Yep. A working mom in heels with her kids after work? Yep. Professional contractors with tool belts? Yep. Women in burqas, painters in splattered white, at-home dads with an infant in the car seat buying plumbing parts? Yep, yep, yep.)
Step 2: Stain
Follow instructions on the can. I chose stain because I wanted it to hold up to use better than paint and to let the wood grain show through. I was going for a subtle neutral so the tray would work any time or place I want to use it.
Step 3: Glue
I did have to remove the candle insert with a pliers to make a surface level enough to glue. I used Gorilla Glue to keep this together. Sadly, my adhesive-of-choice, hot glue, was not up the the job.
Done! Use and style any way you please. Read on to see photos of a few of the ways I've used mine.
On the onesie-making station at my little sister's baby shower.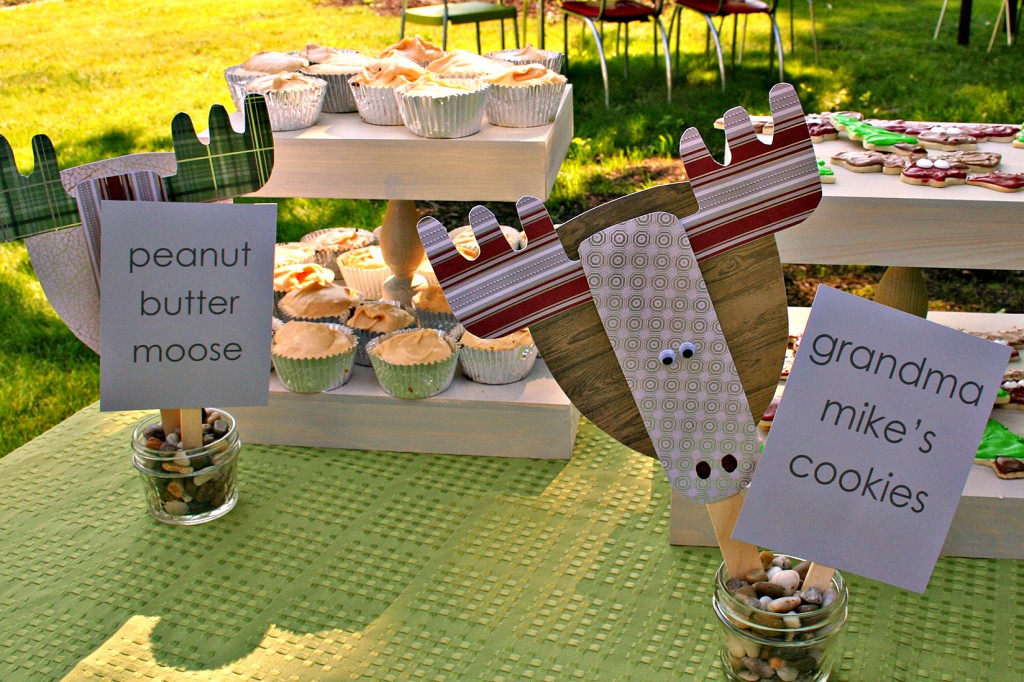 Holding individual chocolate mousses (is that a word?) and cookies at my nephew's graduation party.(He likes moose. Or meese?)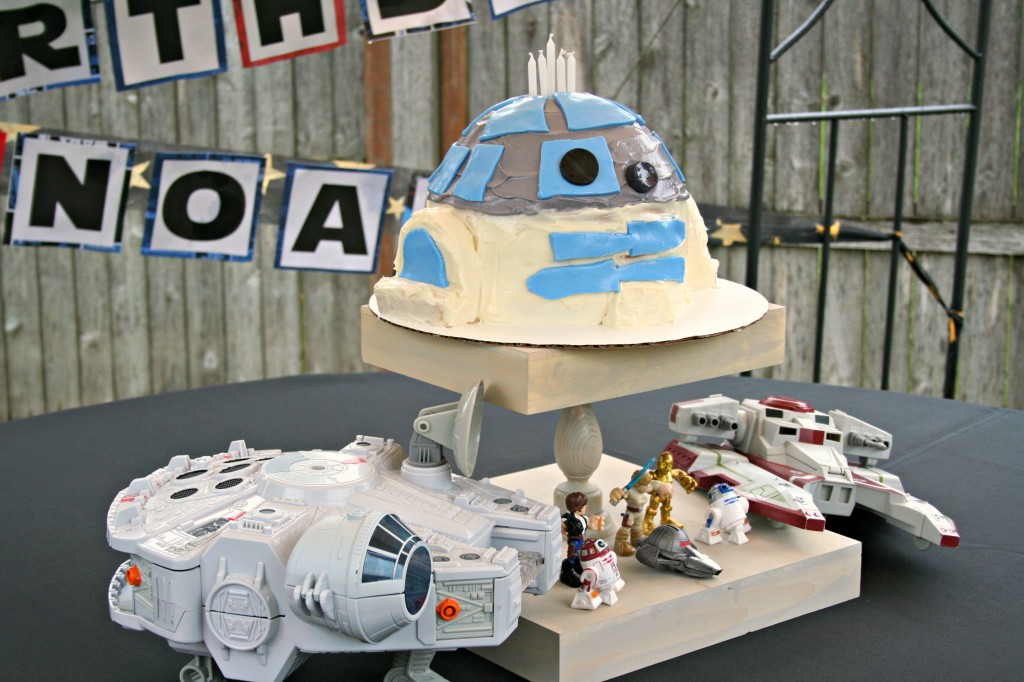 Giving Artoo a little more stature at the Star Wars birthday party.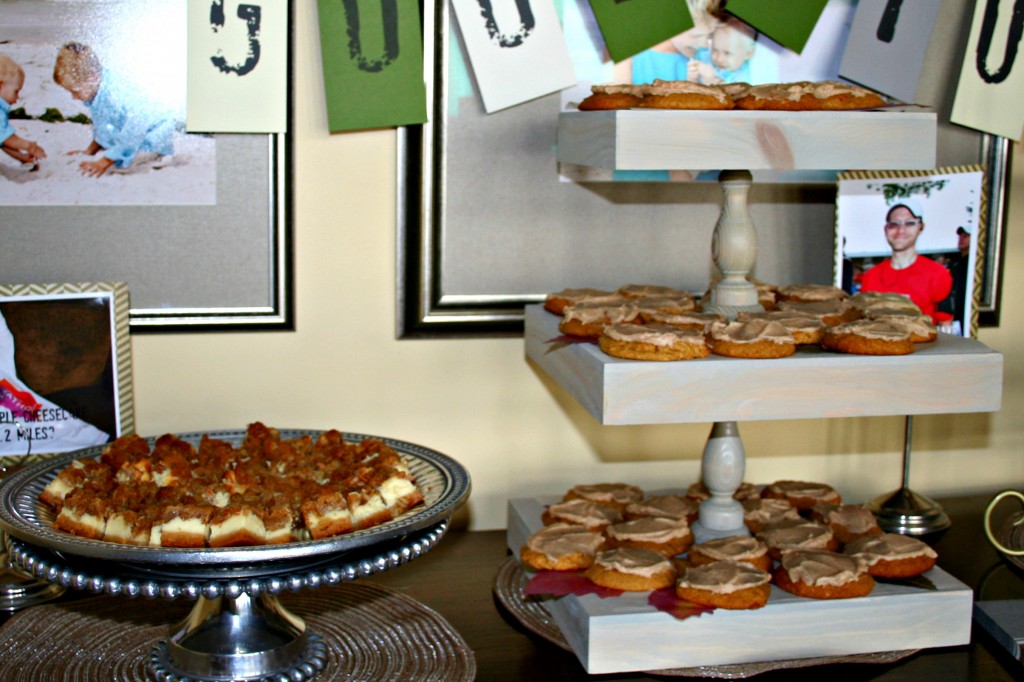 I was tickled to discover that the pedestal trays will nest because the wood canvas is hollow on the bottom. Voila, a three-tier tray!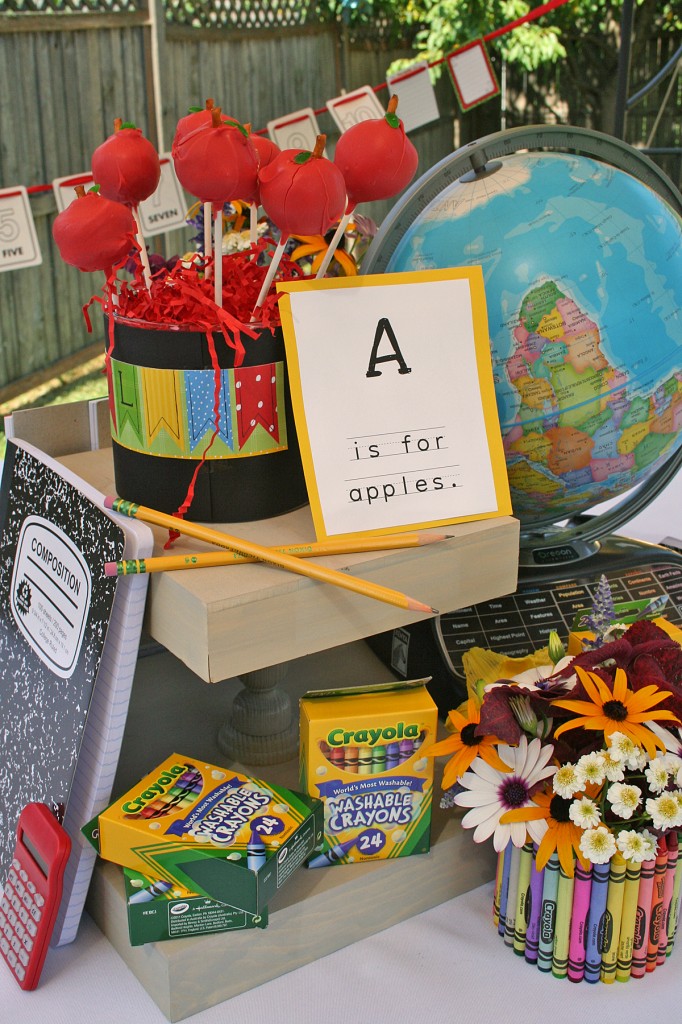 A solo tray worked great for creating a centerpiece out of my kids' new school supplies for the back-to-school party I had last year.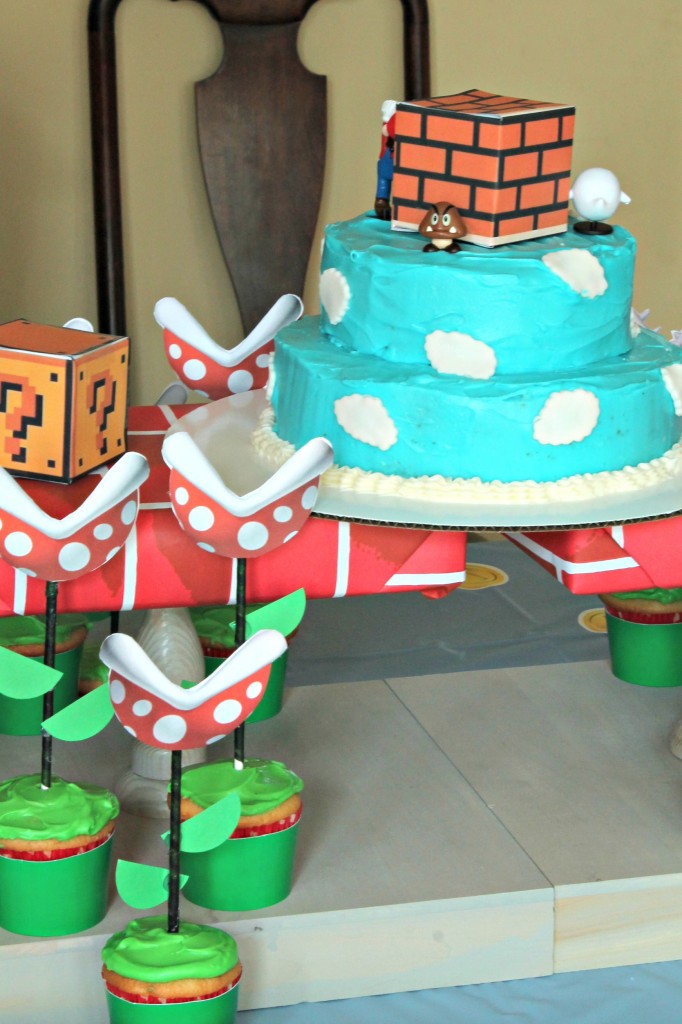 Here I pushed them together and balanced a Super Mario Brothers
cake on top, surrounded by piranha plant cupcakes. I also wrapped the tops in paper–a new trick.