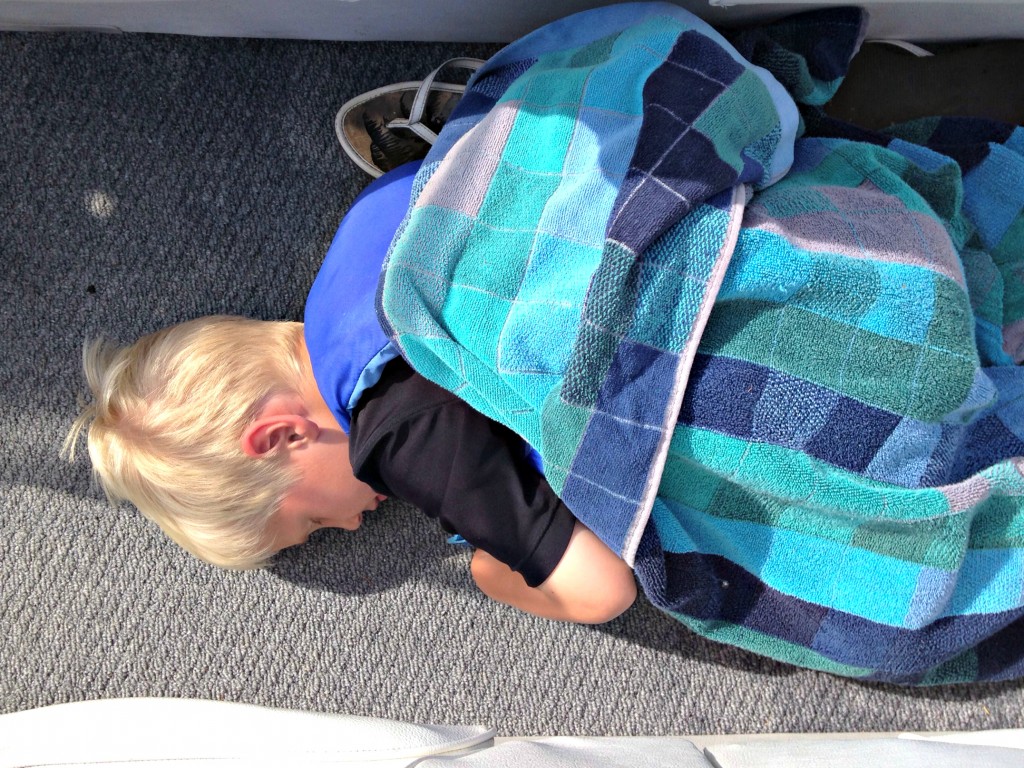 The pencils have been sharpened and new shoes are at the door. We have bus schedules, new teachers, open houses, stiff jeans. We are ready, so ready, and no one more so than me. Here are the four reasons I (and my family) need to get back to school.
Beer and takeout don't look all that good on me after a while.
The mom who plans school-year dinners three months in advance quit cold turkey and we basically ate pancakes, pasta, pizza, and takeout for three months. (With four nights a week of baseball and every weekend away, why bother right?)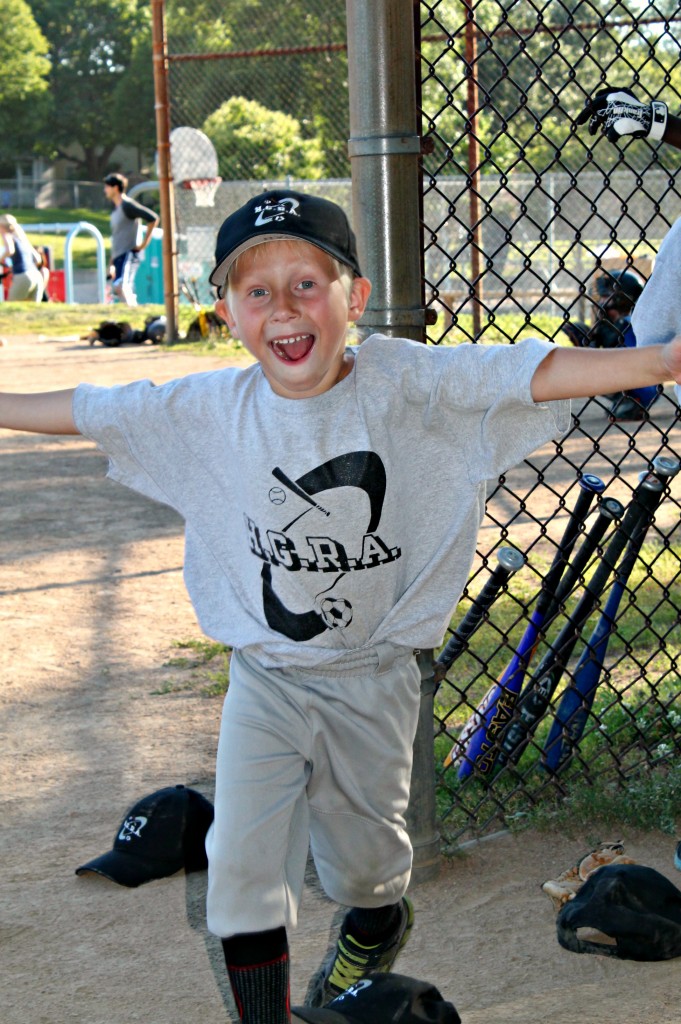 This no-plan plan made for happy kids, I suppose, but the occasional broccoli from the garden and daily apple don't really make up for the nutritional deficiency of that particular diet. And when my work-morning outfit-choosing becomes "what among what still fits will I wear?", something has to change.
My kids are so enriched, school will be a break for them.
My kids have the most fun summers, no doubt about it. I schedule them up full of sports and lessons and super-enriching day camps (aka child care), and they see their cousins, grandparents, and aunts and uncles on the regular, hopping from one family-event-on-a-lake to the next. There was a period in July where we basically lived in our van, moving from city/lake to city/lake for ten days. They loved it.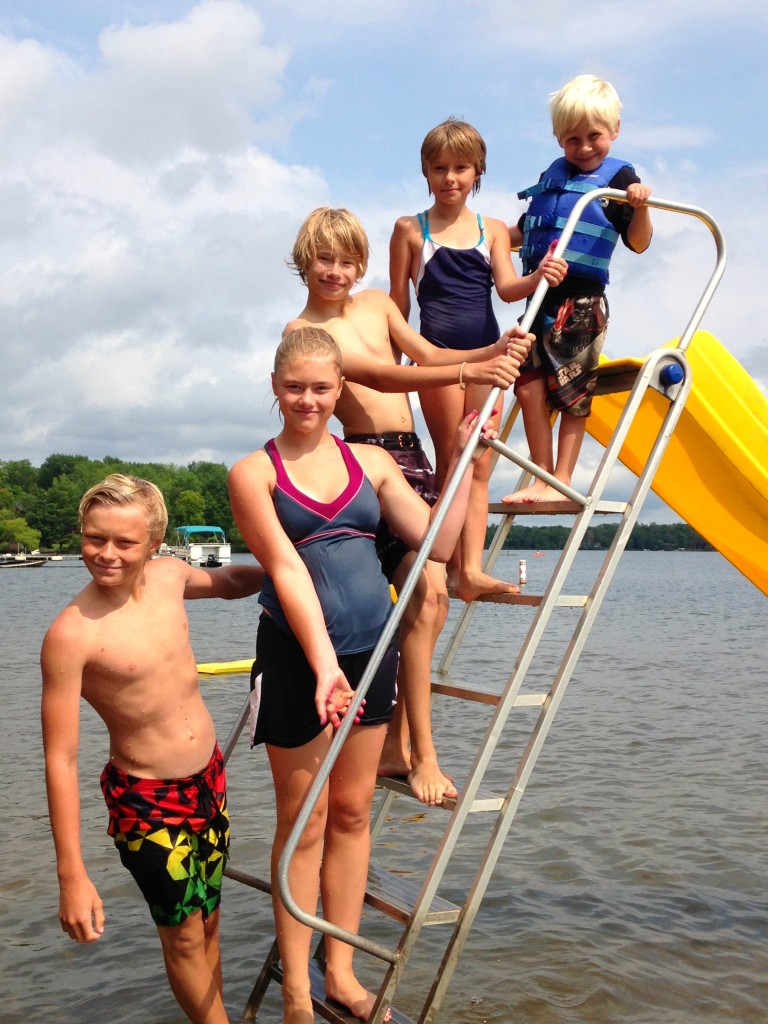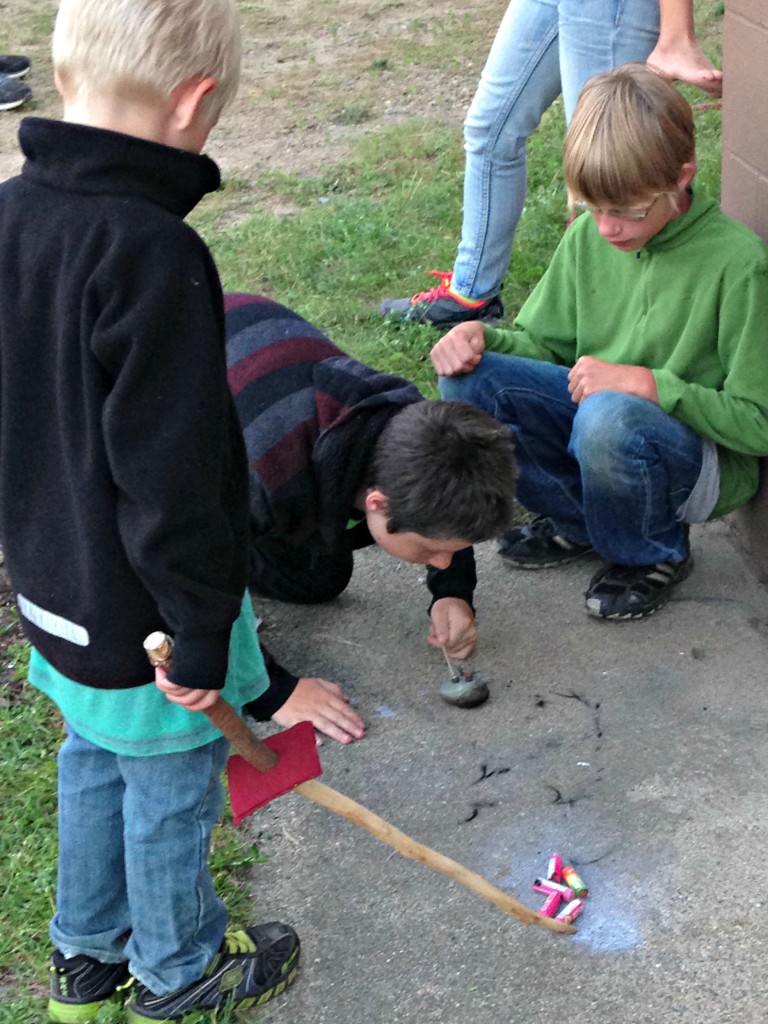 But they are also tired. Long summer days and ever-later bedtimes mean shorter fuses, less focus (that summer session of piano was money-not-well-spent), and more whining for screens. Endless structured entertainment or scores of kids to play with makes it hard to fill their own time with something productive or creative. They basically can't cope with that much fun.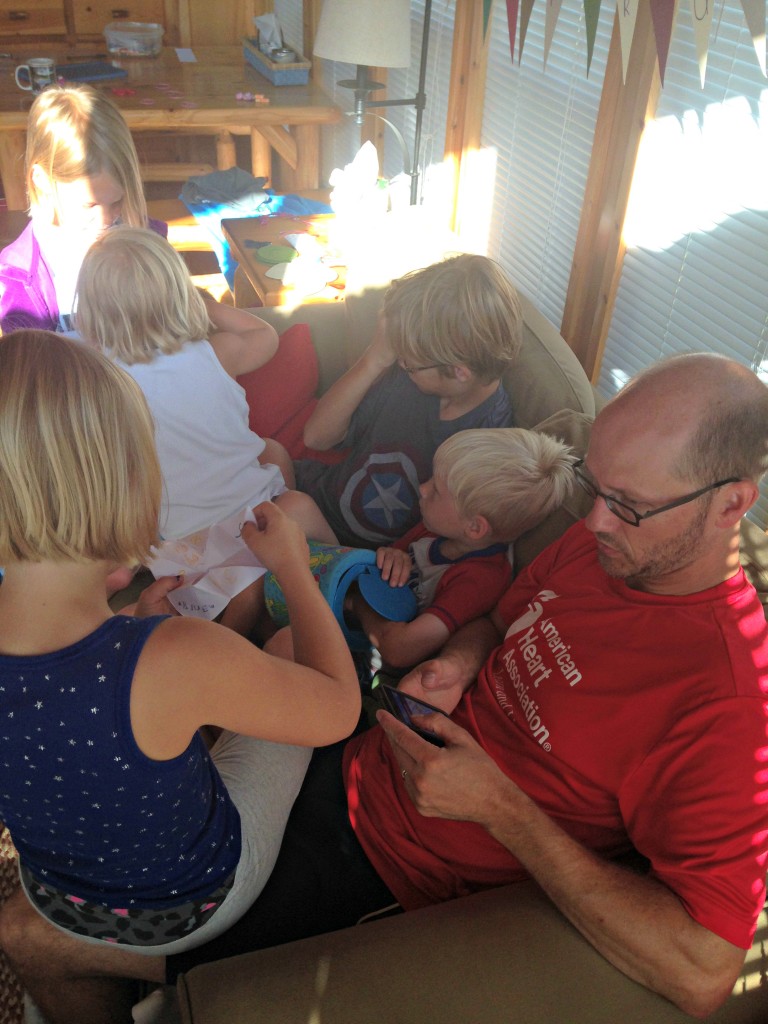 Everyone needs their own work.
Sure, we do the jobs jar in the summers and that system works for simple home chores, but during the school year everyone has their own responsibilities — parents go to work, kids go to school, we make dinner/do laundry/pay bills, they have homework and music practice. Everyone has their own work, and I think that encourages respect for each family member as an individual, and makes coming back together for dinner and a little time to play before bedtime that much better.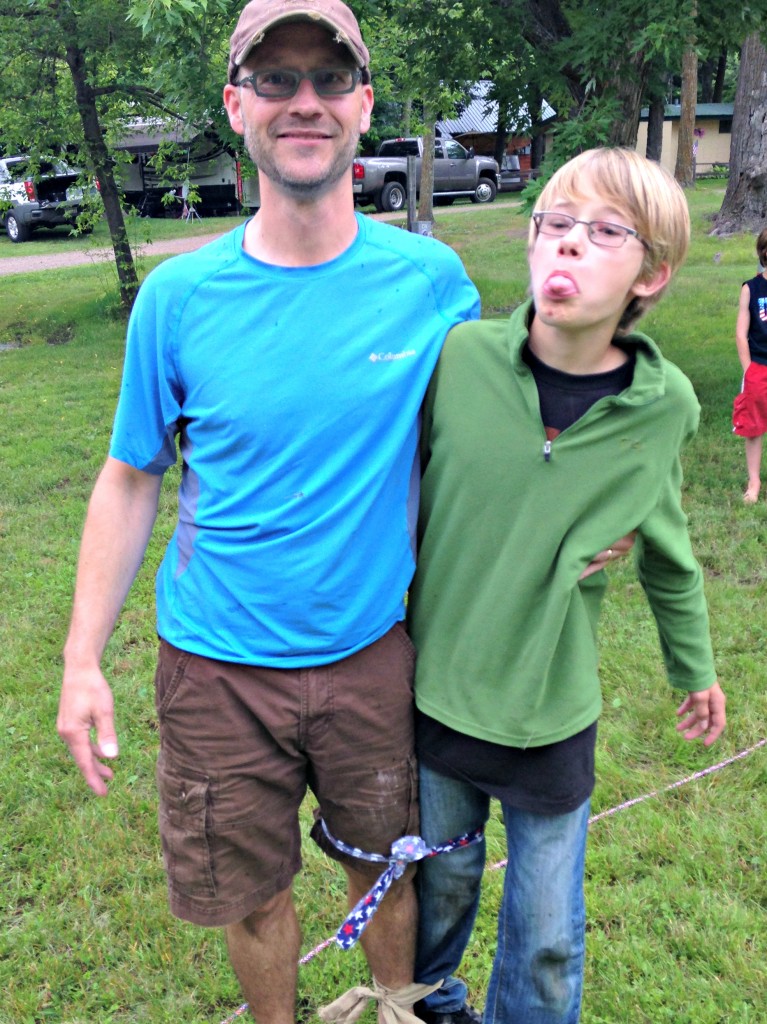 I need to clean my basement (and my garage, and my refrigerator, and my closets . . .)
We Minnesotans pack an entire year's worth of travel, family events, entertainment, and relaxation into the summer months — and then we spend more time and energy on our yards and gardens than anything else while at home.
So what gives? My house. It's a mess, full of clutter and piles and built-up grime and fridge science experiments because why would I spend a precious summer minute inside? Eventually that catches up with a family and simple functioning becomes harder. It's time for fall cleanup.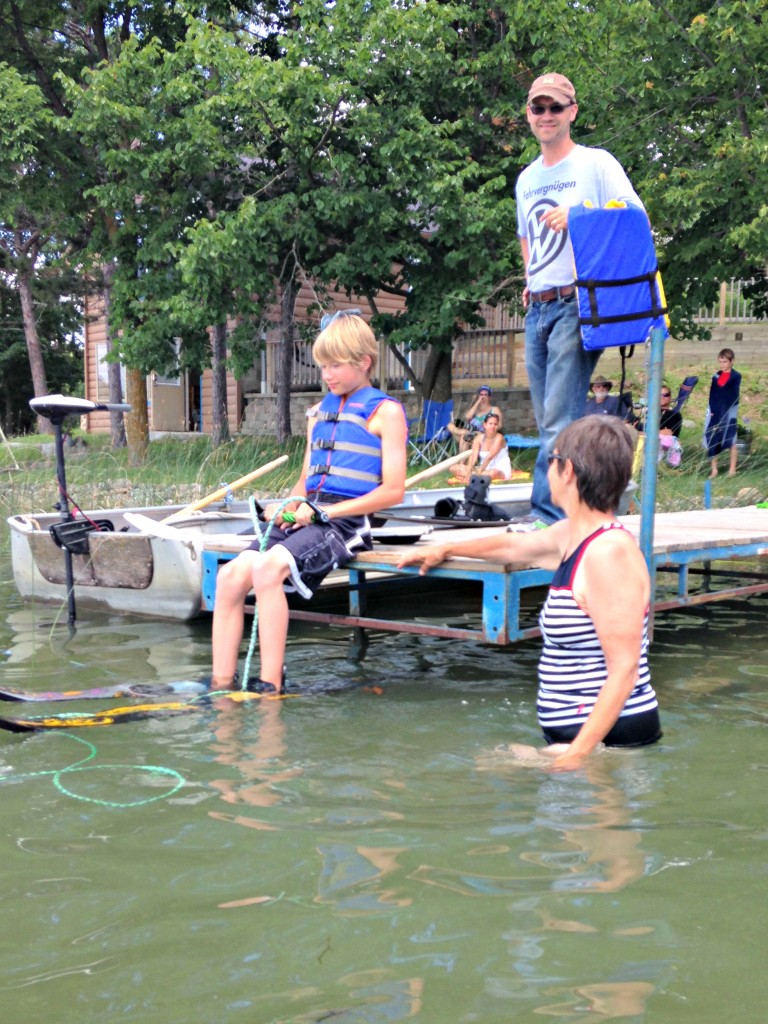 This summer was indeed great and all, but it's time to bring on fall.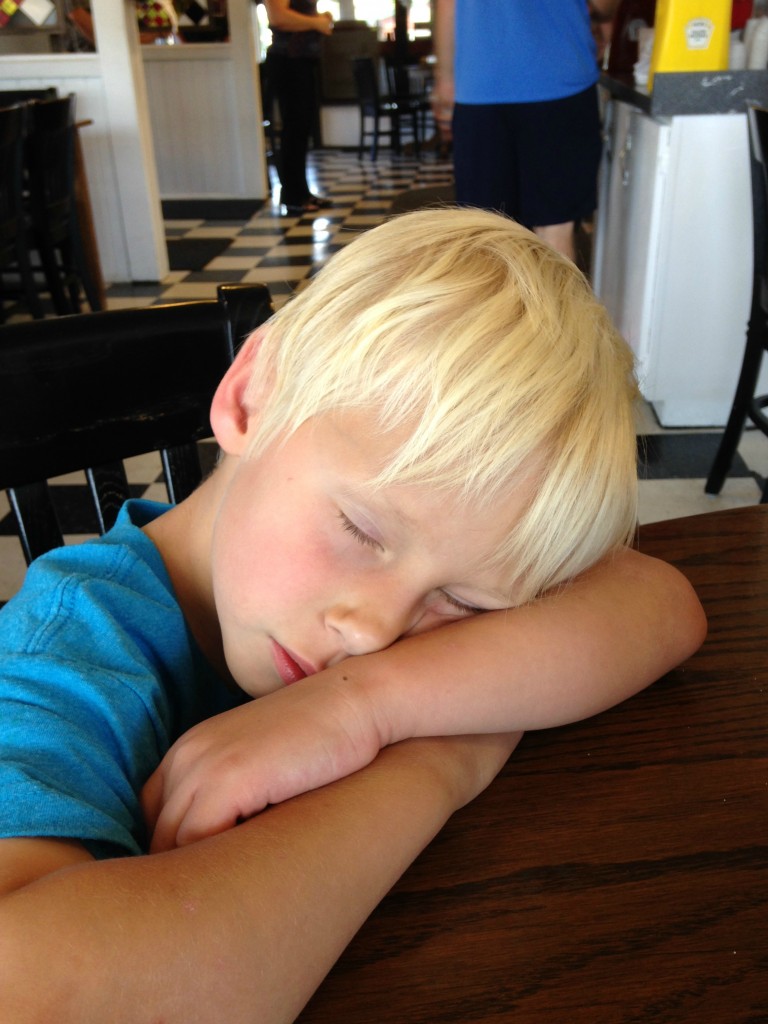 See Breanne's take on the importance of fall too.