I thought I'd said everything I needed to say about work in my 5 things I learned on my job search post, but I was left feeling incomplete.
And I realized I wanted to write a bit about the experience from which I am moving on.
I worked at the same place for nearly 12 years. I started as a program assistant and was promoted, with several stops on the way, to an associate vice president. That is an amazing and brave thing for a company to do, and one that reflects on the value they place on their employees.
I had the opportunity to work on amazing projects. If we could dream it up, we could do it. The bigger and badder the project, the more we went after it. There wasn't anything our team couldn't do.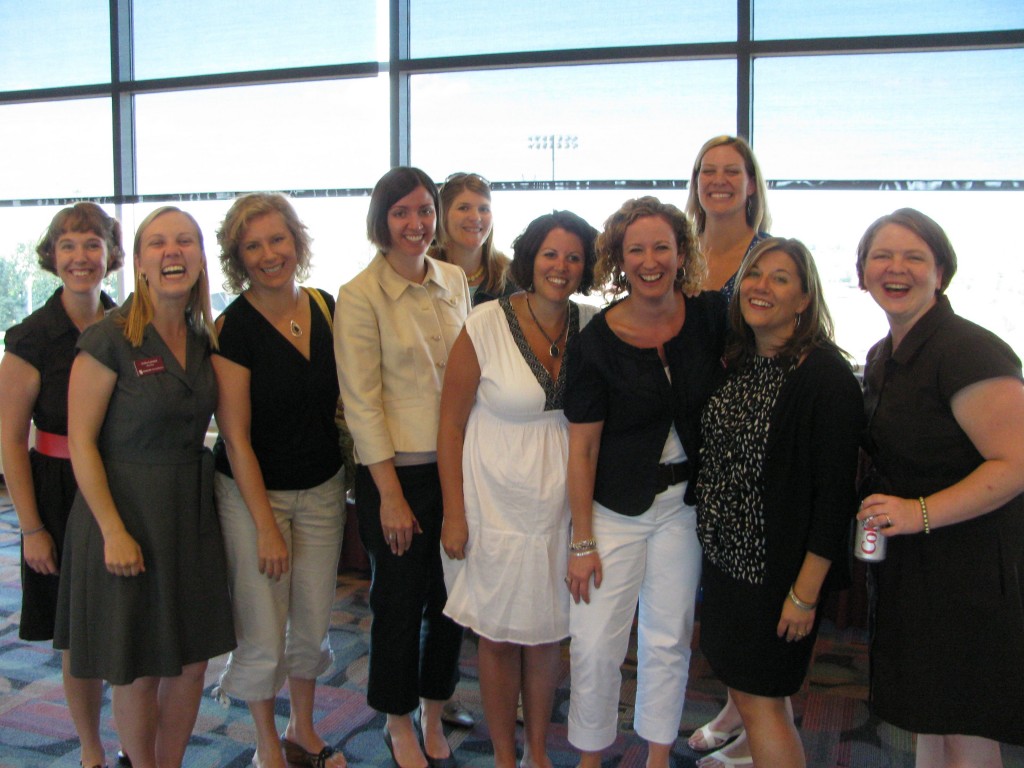 At a party for Jen when she left to stay home with Noah. To honor her we all secretly wore the most "Jen" outfit we owned, which if you know Jen either means a shirt dress or a little jacket, a statement necklace, and heels. Definitely heels. Jen went around all day complimenting all of us on what we wore until we finally let her in on the joke. One more detail about this party: some people we worked with (not in our department, but with whom we worked with occasionally) had a band on the side and wrote riffs of popular songs in Jen's honor and played them at the party. Seriously. That is the kind of culture we had.

I earned my master's degree while working there, and I was astounded how much it helped in my job search. Higher ed matters.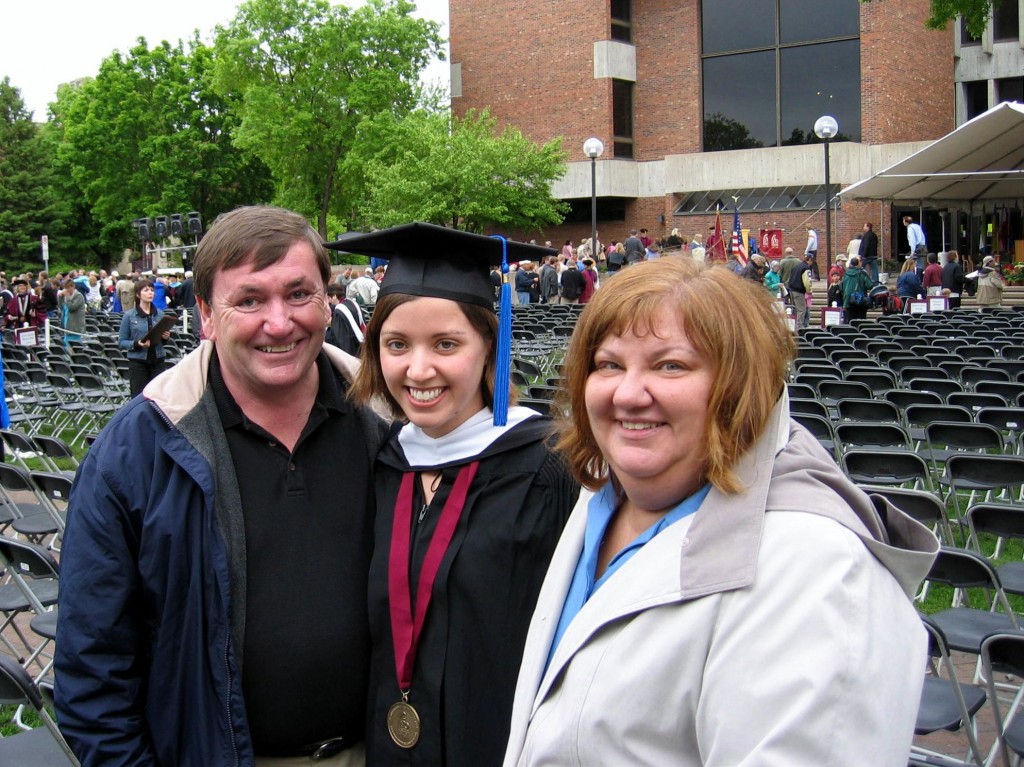 With my parents after getting my master's degree.
I had Beatrice and Blythe while working there, and had fantastic maternity leaves, with my supervisors graciously letting me check out completely and take care of myself and the baby. That my company so thoroughly supported me during these major life changes is something for which I will always be thankful.
And lastly, I worked with incredible people who have become lifelong friends. We were the type of finely tuned, work hard, play hard dream team that you might only get once in your career. Salt of the earth, generous, wicked smart people. We had obscene amounts of fun, which is the way work is supposed to be.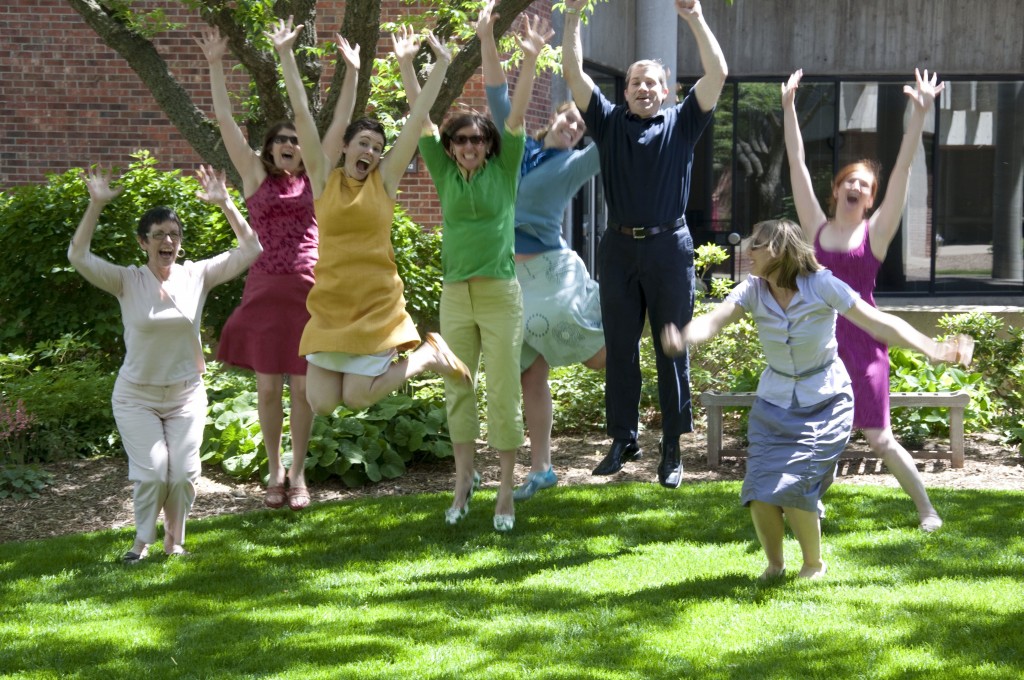 We loved ourselves a good theme clothing day and a good birthday celebration. This was a combination of both (not pictured: the rainbow assortment of food). We thought nothing of hauling in waffle irons, tablecloths, and flowers, or setting up an obstacle course, all in the name of celebrating a birthday.
Things weren't always easy, but you know, we did what we could to make the world a better place. And that made all of the difference.