I have a group of friends from college. We were all friends, of some sort, in college, but we have been solidified through time and the addition of spouses into kind of a set group, a dozen or so couples all living in the Minneapolis/St. Paul area (and a dozen or so more spread throughout the U.S.). We gather en masse for special occasions like weddings and baby showers, but beyond that we just get together in various couplings as interest and occasion arise.
We are, after all these years, very much like family, or more specifically, cousins. We're the type of people who don't necessarily need to see each other every month to feel close. There is a lot we have in common — having gone to the same private liberal arts college or married someone who had, there is a certain commonality of values. But we also are a group that was at one point randomly united through the assignation of our dorm rooms, so we have our differences as well.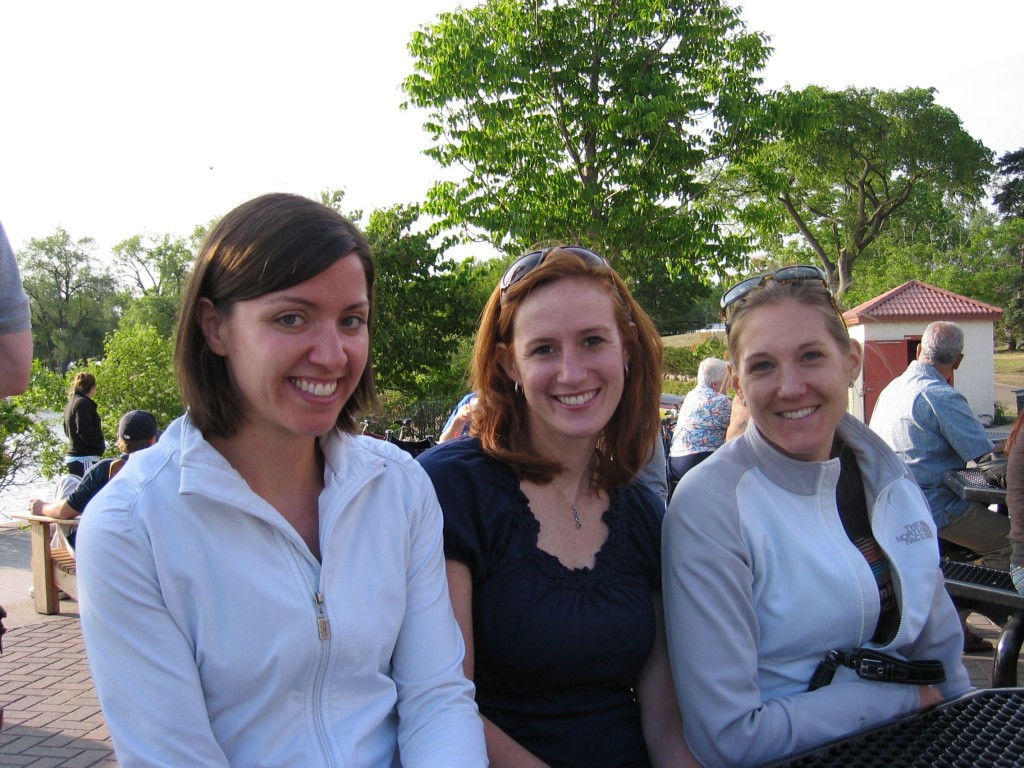 I wish I had better pictures that had more of the group, but we don't think to line up, family-reunion style. And a lot of the pics that I've snapped mid gathering have caught some people looking awkward. This and the one below are from a joint 30th birthday gathering Adam and I had.
So we have trooped, en masse, through engagements, weddings, the celebration of new jobs and promotions, moves, pregnancies, and babies. The countless happy hours of our twenties softened into the easy dinners and picnics of our early thirties.
We have marched through those celebratory rites together, but last weekend, we gathered for a new rite for our group: the visitation and funeral for a friend's dad.
We've toasted each other's new jobs and shyly introduced our new babies, but watching my friend stand up and deliver an eloquent, witty, honest, and erudite eulogy at his dad's visitation… there were many emotions, one of which was how impressed I was. His dad would have been so proud.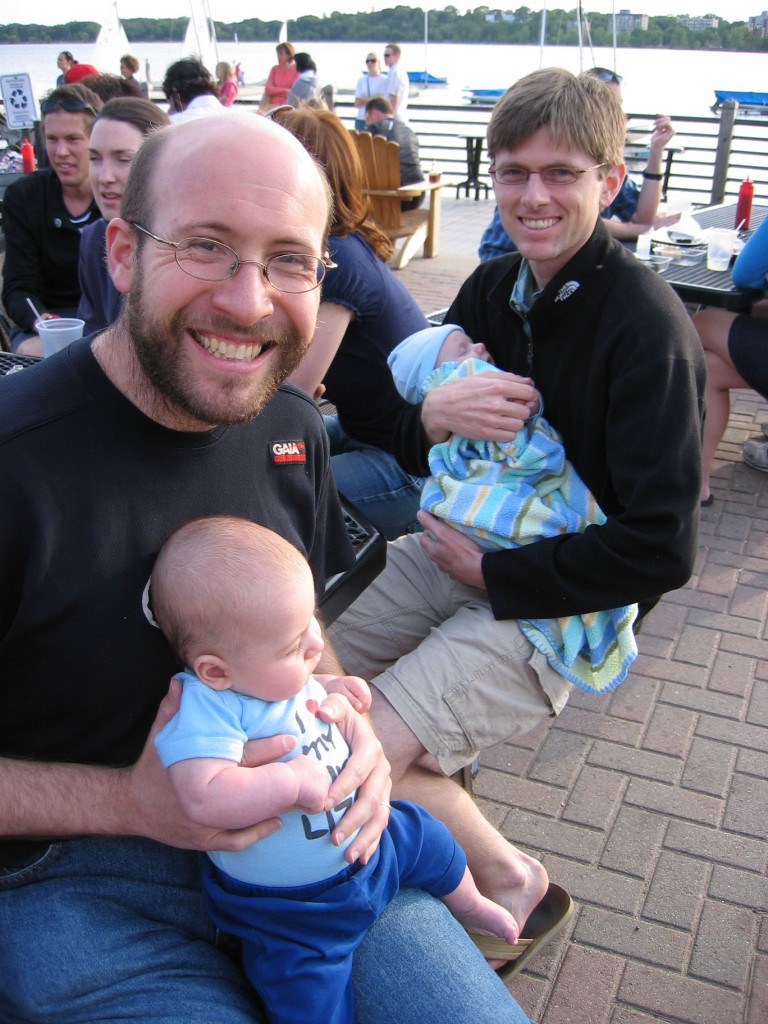 Babies! Babies that are now four…
I wish I could say that this is the first time we've rallied around a truly serious occasion, but like all mid-thirty-somethings, any illusion that we are invincible has long since worn off. Cancer has made its way into more than one life. Babies don't always come readily to those who want them.
There's a lot that you take away from a funeral, but one thing I felt was how important this group of friends, this family, is. I feel so, so lucky to be part of it.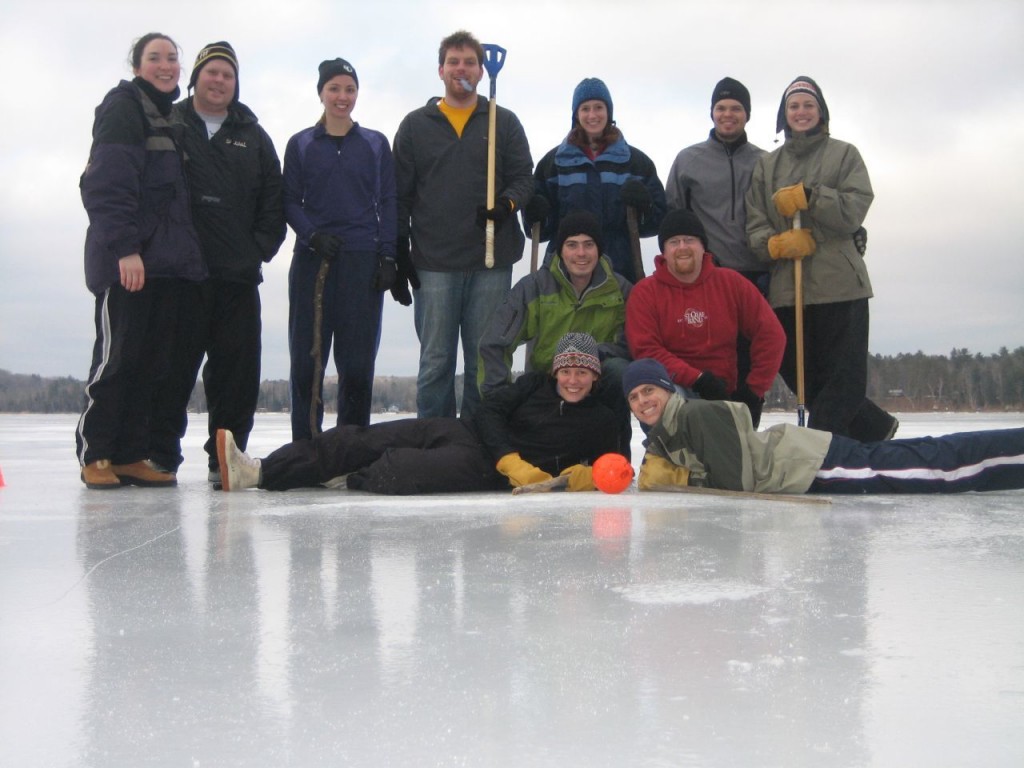 This pic even has an ex-girlfriend in it, where a now-wife should be. My apologies! Mandatory group photo at the next gathering…
We certainly don't get together as much as we did in our broomball-league-playing, craft-club gathering youth, but the bonds, in many ways, are just as tight.
And now that we are sharing not just beers and movie recommendations but the incredible joy of raising children and yes, the pain from our parents' decline, perhaps the bonds mean even more.
Thoughts and prayers to my friend's family as they navigate this new world without their beloved father, father-in-law, and grandfather. I am so sorry for your loss.