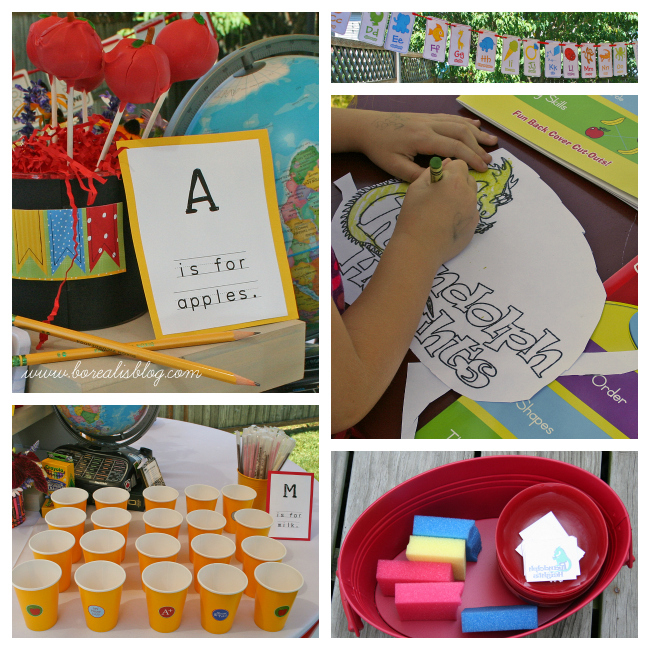 My youngest is about to start kindergarten. My oldest is in his last year of elementary school. A lot has changed since I brought Owen to his first day of pre-kindergarten in 2005. This time, I'm no longer the new kid in school.
Everyone knows what being the new kid in a new school or even just the first day is like. But what you may not know, yet, is that the feeling doesn't change when you are the parent of the new kid in a new school. You don't know where the gym or the library or the art room (or the grown-ups bathroom) is, what people mean by "Eagle Bluff" or "Core Knowledge"  and you certainly don't know the other parents, who appear to all be the popular kids and that everyone knows everyone else except you. There are truly too many similarities between the parent pick-up line and junior high.
Now that I've been — um, I mean my son has been — at Randolph Heights Elementary for seven years, I'm one of those moms who probably looks to others like I know everyone (I don't) and where everything is  (I might). I started volunteering in the classroom and then for the PTA and eventually found my way to the Silent Auction committee, where I met a lot of great parents. I chaired the Silent Auction for two years and through that role I got to know most of the teachers and even more parents. I have friends to talk to on the playground now. I probably look like one of the cool kids to a new kindergarten mom.
So it was with those new parents in mind that I, along with my friend and fellow RHS pro/kindergarten mom Eileen, offered a Kindergarten Family Playdate party at this year's PTA auction.
Eileen and I had a great time planning the party and I surprised myself by having a lot of fun meeting new people (which is not one of this introverted girl's strong suits, see "new kid in school," above). The kids had a great time seeing old pre-k friends, playing with new kids, and competing in games planned by Eileen's husband and mine. It was a beautiful sunny day, and the theme and decorations and food were adorable, and the party execution fun and easy. I think the parents enjoyed it too, and I hope that they will now find some more familiar and friendly faces in the pick-up line.
Read on for cute party pics, sources, and how-tos, if you love party posts like I do. Enjoy!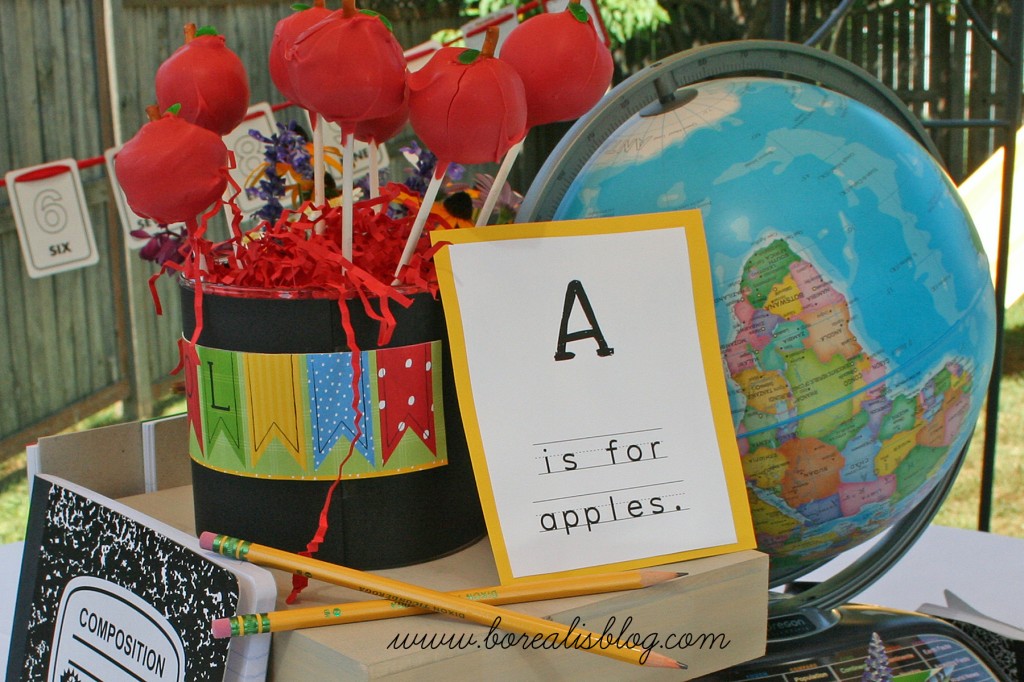 Our party centerpiece was collected from things in my house and by raiding my boys' new school supplies. I made the A is for Apples signs (and all food signs) using DK Crayon Crumble and Penmanship Print fonts, both free downloads. I made the Apple Cake Pops from several Pinterest inspiration photos and tutorials.
They are served in a glass jar covered in black paper and a banner cut from a school-themed scrapbook sheet. If you do this, make sure you have a good-sized piece of floral foam to hold up your pops. They are heavy!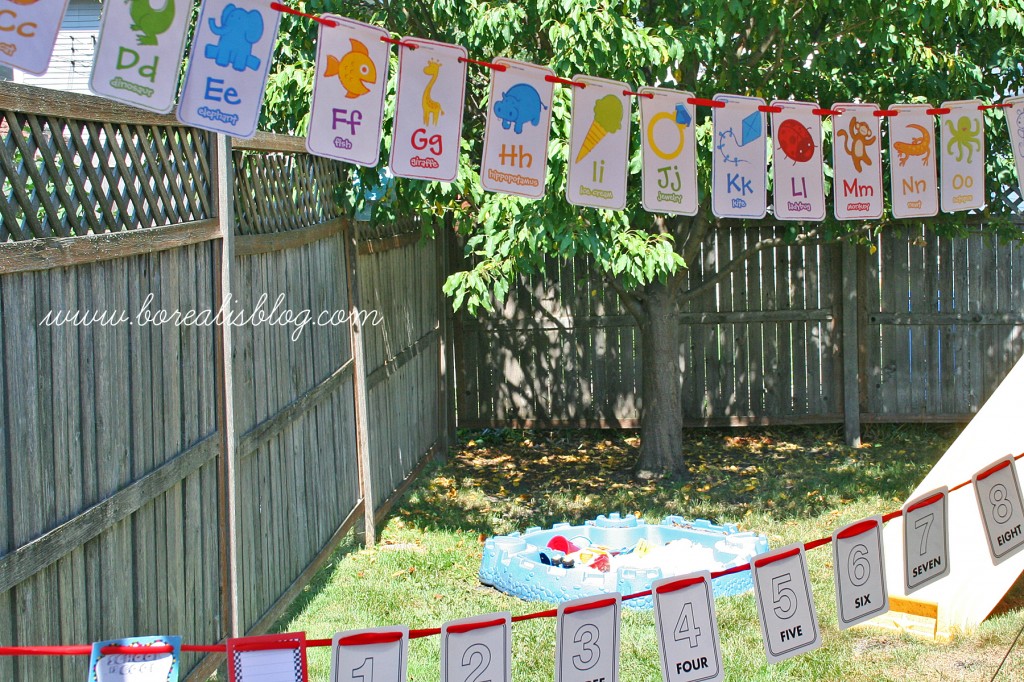 The garlands are dollar-store flash cards and a scrapbook stack, simply hole-punched and strung on a ribbon. Cute! (The dollar store and Target dollar bins are great sources for school party decorations; they are stocked with teacher and classroom supplies by mid-July.)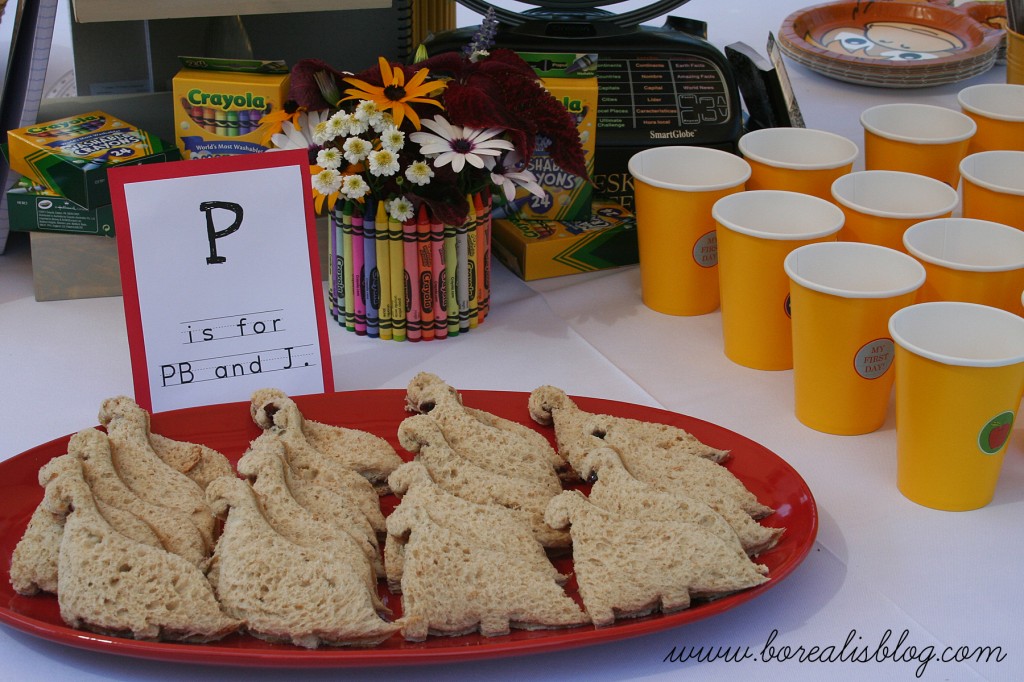 We served lunch box staples like PB&J, Goldfish, cut fruit, and little boxes of raisins to appeal to the kindee crew.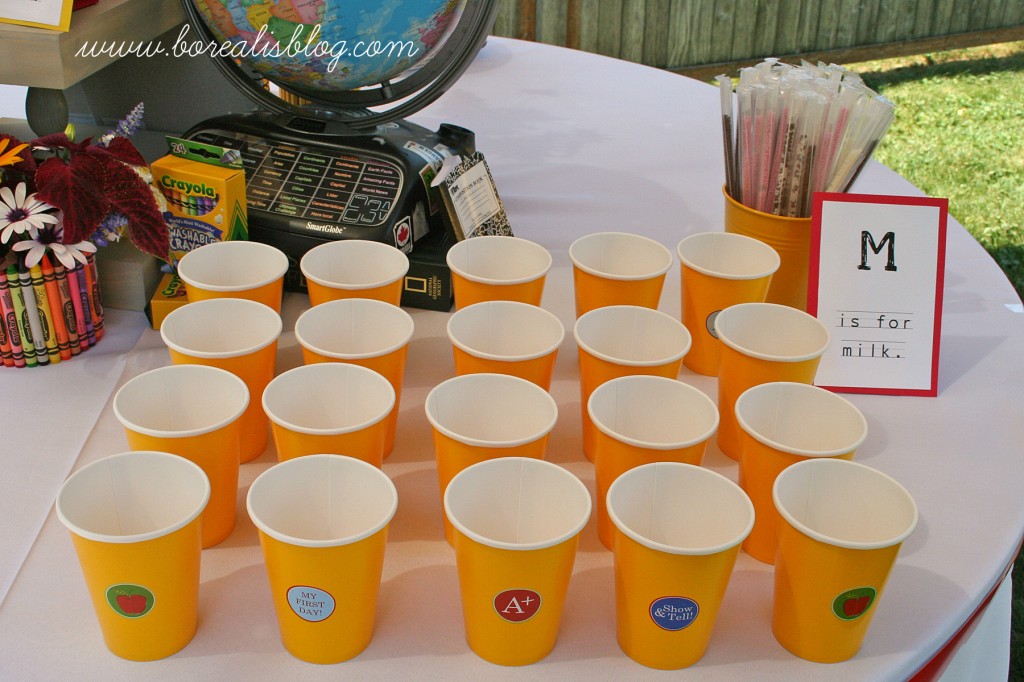 Milk served with Got Milk? Magic Milk Straws in flavors like vanilla, chocolate, cookies and cream, and strawberry. (I often put these straws into lunchboxes because it ensures the milk gets finished.) Fun fact: Got Milk? Magic Milk Straws is a Minnesota company.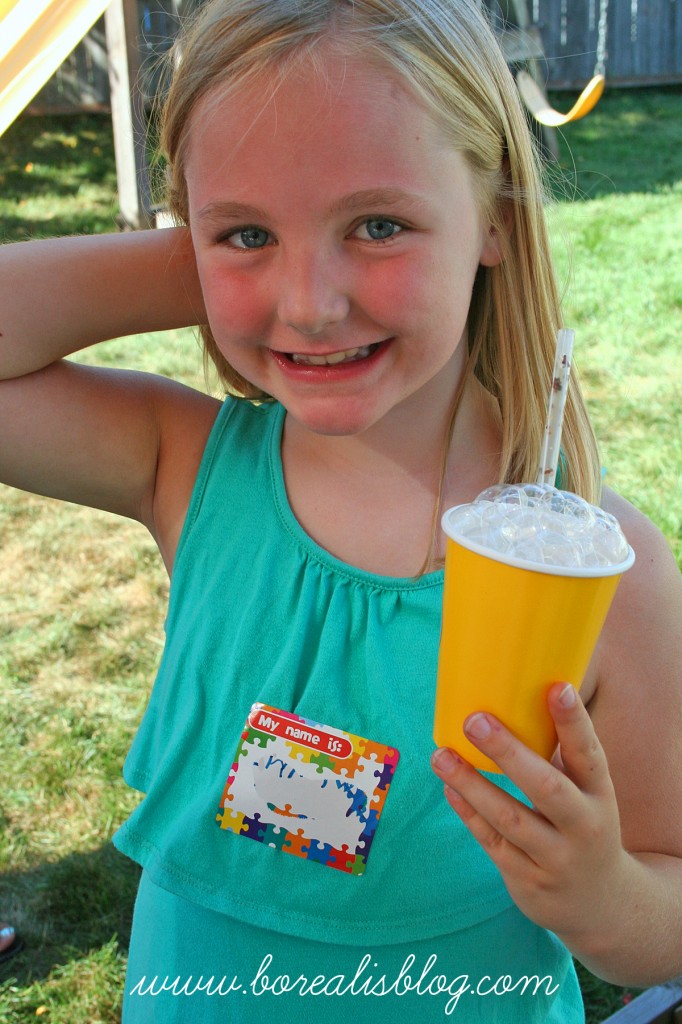 Milk made fun.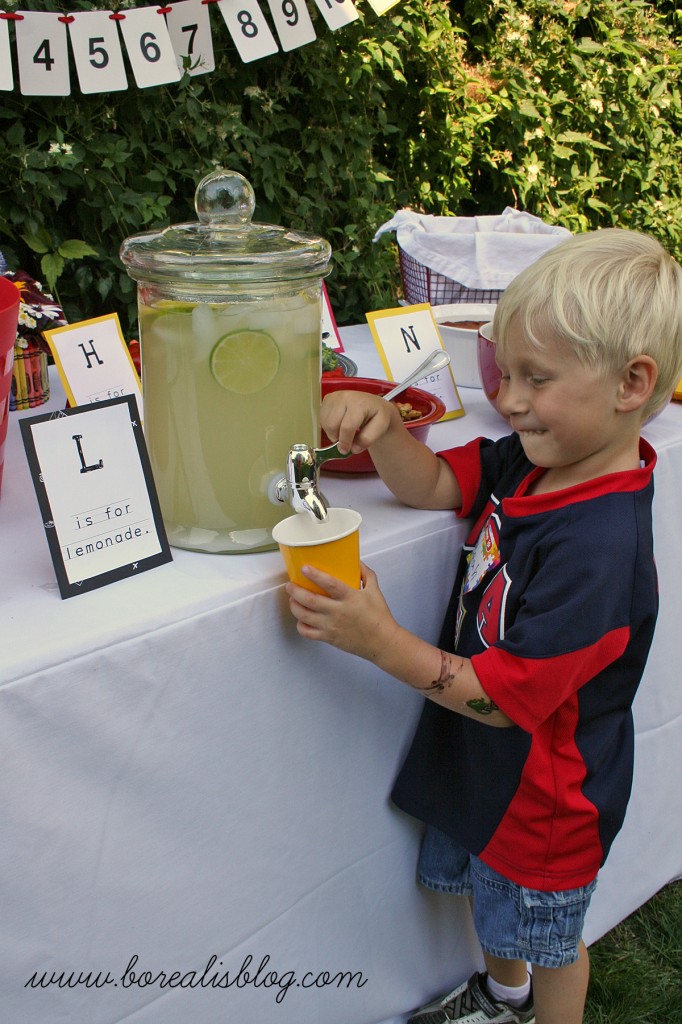 L is for lemonade. P is for pleased with himself.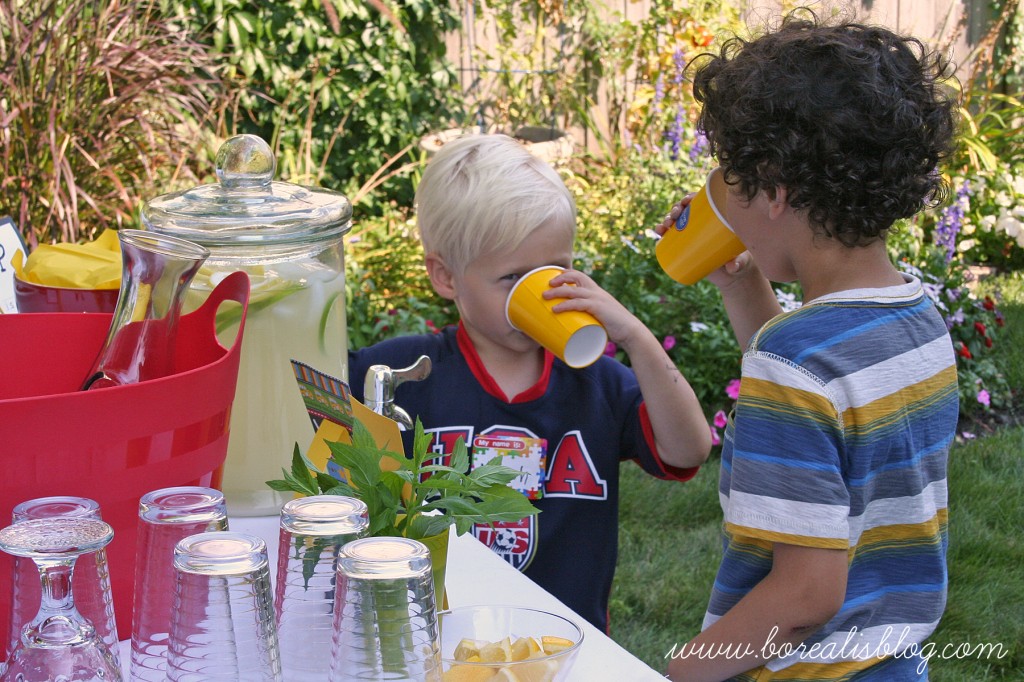 Sharing a drink with a friend.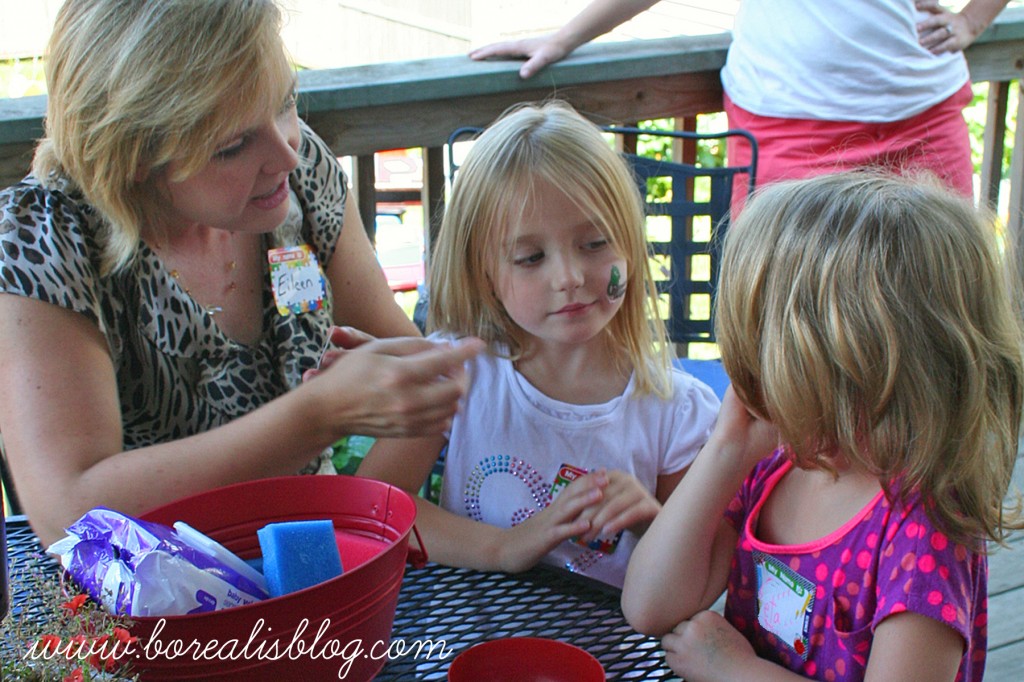 Possibly my favorite new craft/party toy: inkjet temporary tattoo paper! I made tattoos of the school's mascot/logo. (Note: this particular paper is the Silhouette brand, but you do not need a Silhouette cutter to use the paper. I just cut mine out with a scissors.)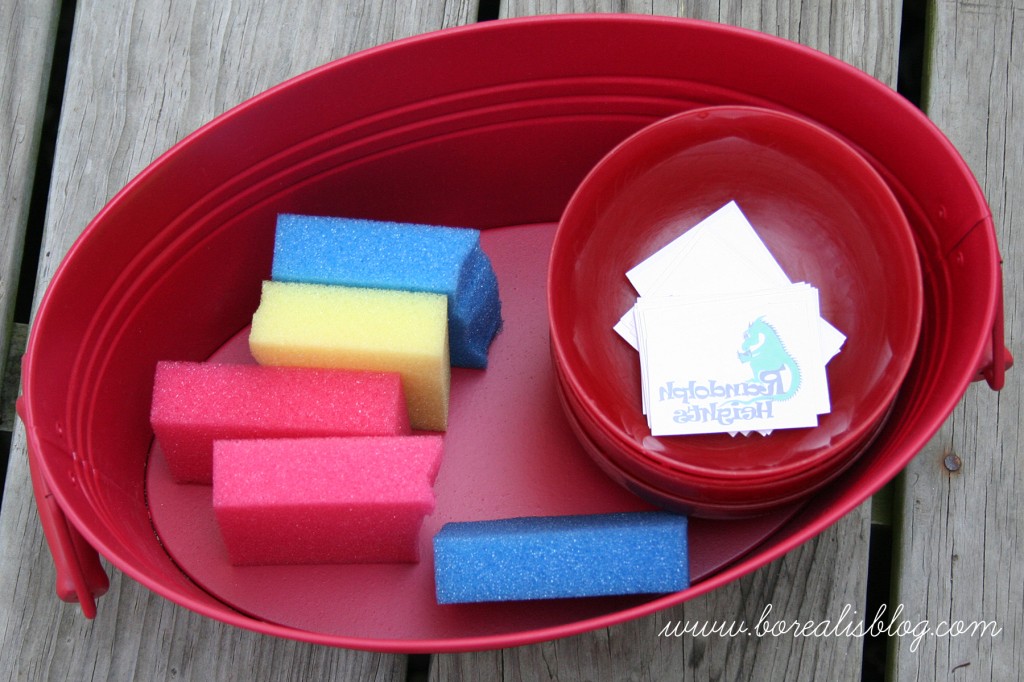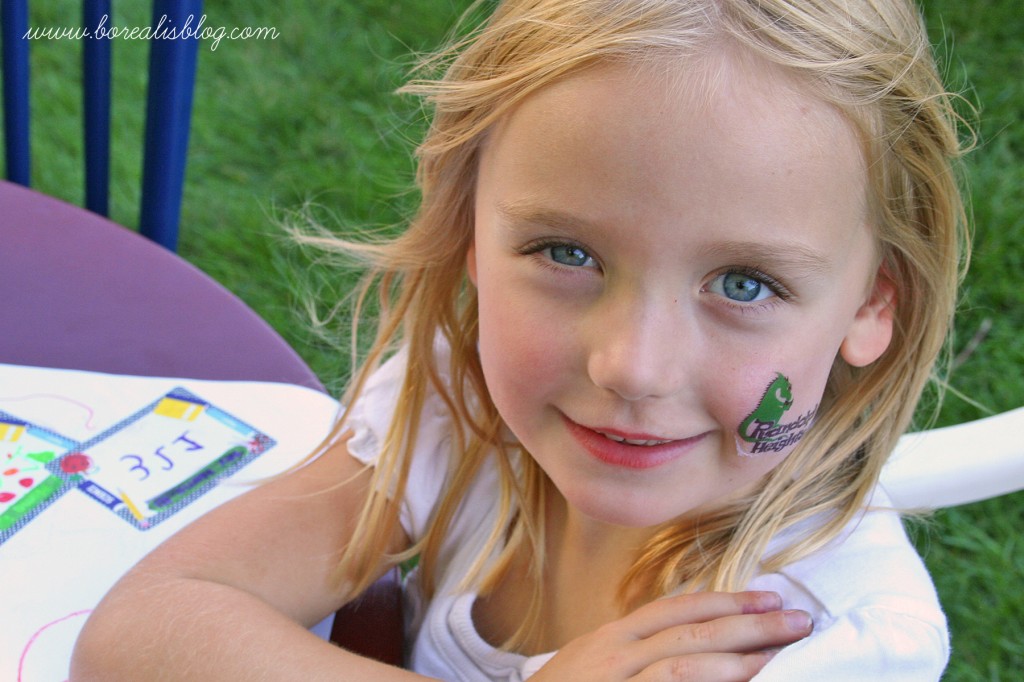 School pride!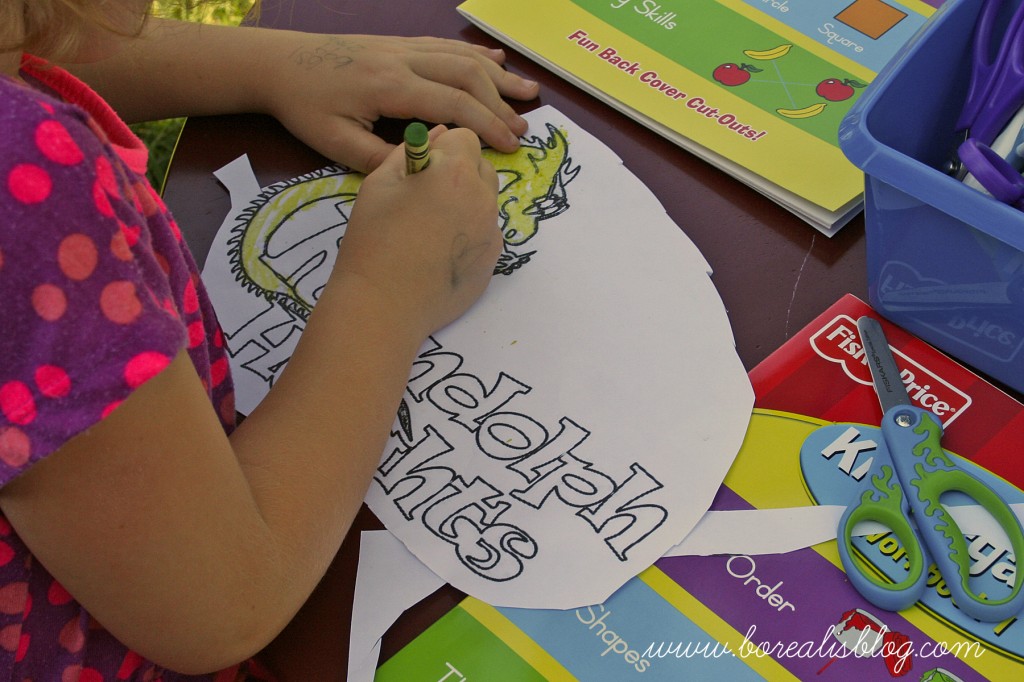 I read a few tutorials that kind of hurt my head until I found an easy way making line art out of an image using Photoshop Elements. (Change your image to grayscale, then choose Filter>Stylize>Find Edges.) I made coloring sheets of both the mascot/logo and the front of the school building.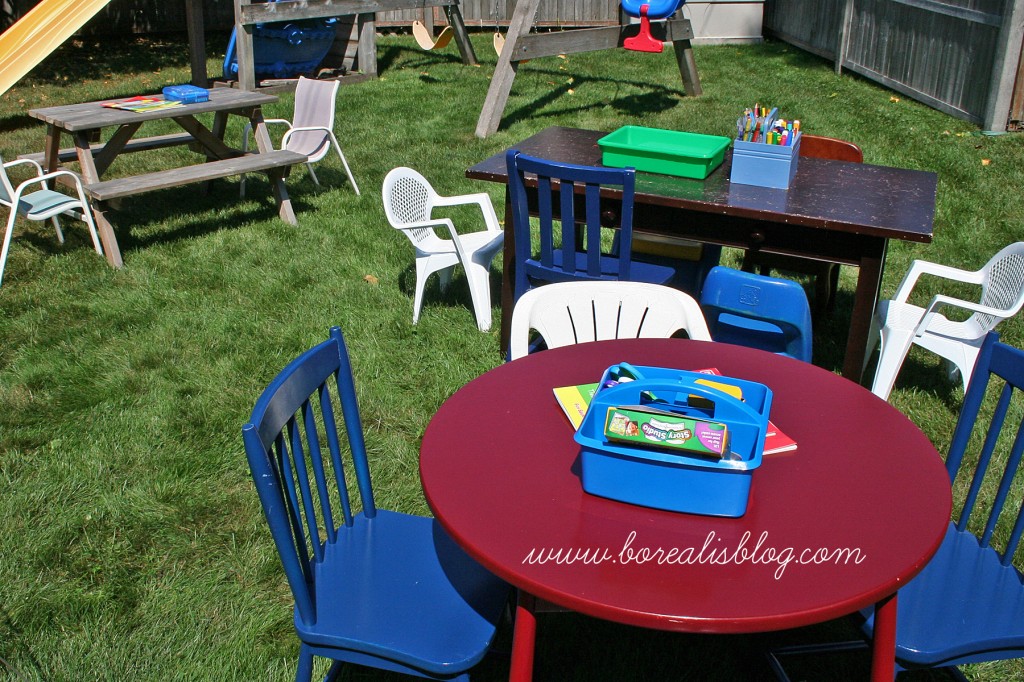 We set up a collection of borrowed kid-sized tables and chairs in the lawn, with activity books and the coloring sheets at each. When we were setting this up I realized why this theme was so much fun – it was JUST LIKE playing school! Playing school (and office) was one of my favorite childhood activities. I don't think you ever really grow out of school – don't you still want to buy supplies every fall?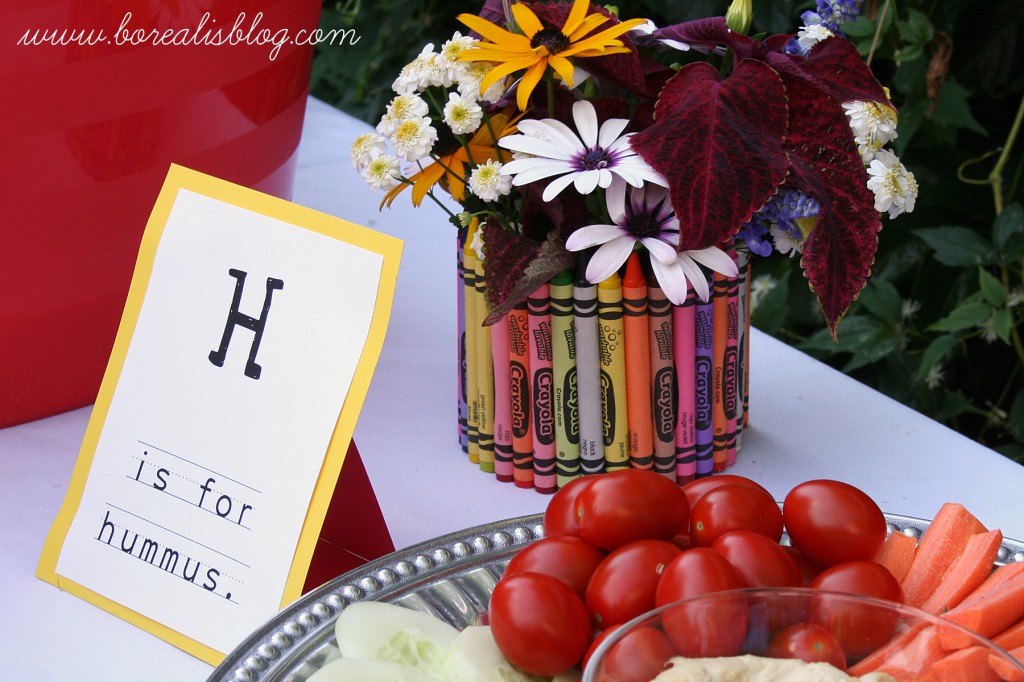 We had a second food table on the side lawn, meant for parents to gather while the kids played. The crayon vase (and its partner, the pencil vase) were inspired by this tutorial. They are really fast and easy to make: empty can, empty jar, hot glue, and several boxes of pencils and crayons. They each took maybe 10 minutes to make.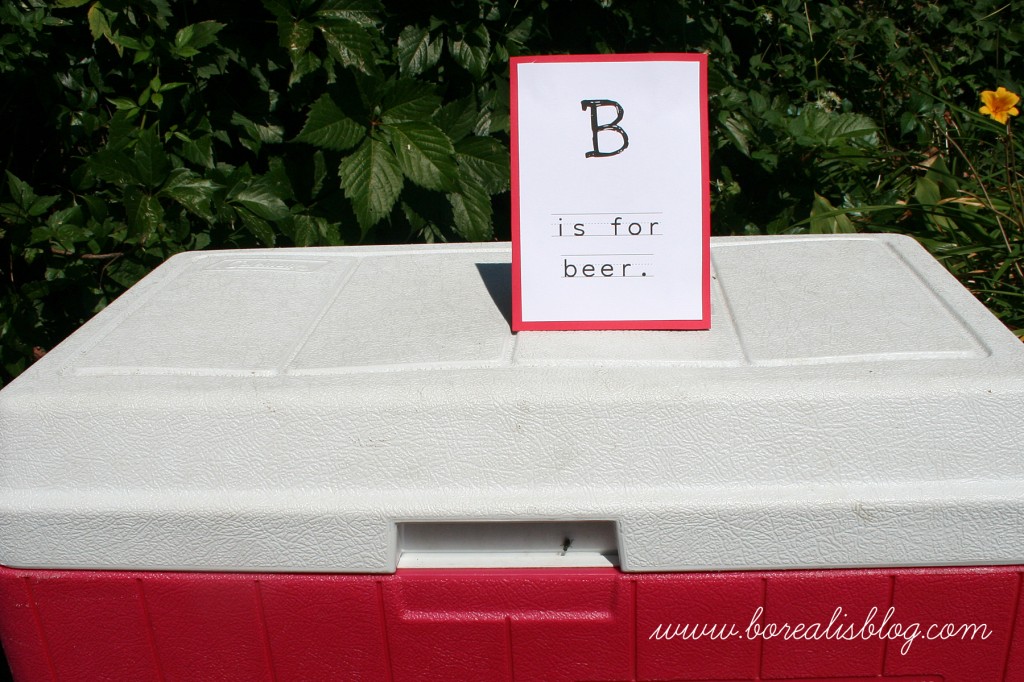 We did want the parents to have a good time too.