Welcome to Clickery, a weekly feature where we share things we like because maybe you'll like them too.
Breanne's Links
I love looking at Nicole Meyer's effort to create a fictional logo for every lake in Minnesota. She made one a day for 366 days; if she were to do all 10,000 it'd take 27 years.
Why Bill Cosby wore crazy sweaters. Who knew?
Jen's Links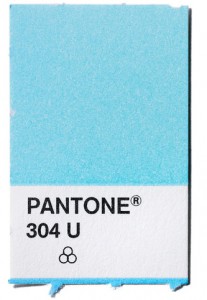 Who made the Pantone chip? A brief history of the official guide to the world's colors.
Related Pantone crushing: Of course I want but in no way need these: Set of 150 Pantone Markers. I might, however, be able to justify these wall pockets/magnet boards (if I can find where to buy them) or this set of 5 toothbrushes to keep around for guests. For more color fun see this Pinterest board or the Pantone website.
Not related but awesome because I love Michelle Obama and everything she does. [Video]