Yesterday I made this super-easy paper Easter egg garland while gabbing with my friend Kristen for hours. We both prefer paper crafts to any others (me and jewelry making, hmm not so much), and we think cutting is therapeutic. We actually devised this project so that we could make something with paper that we could cut out. Scissors as therapy: It works.
Probably all I have to do is show you this picture: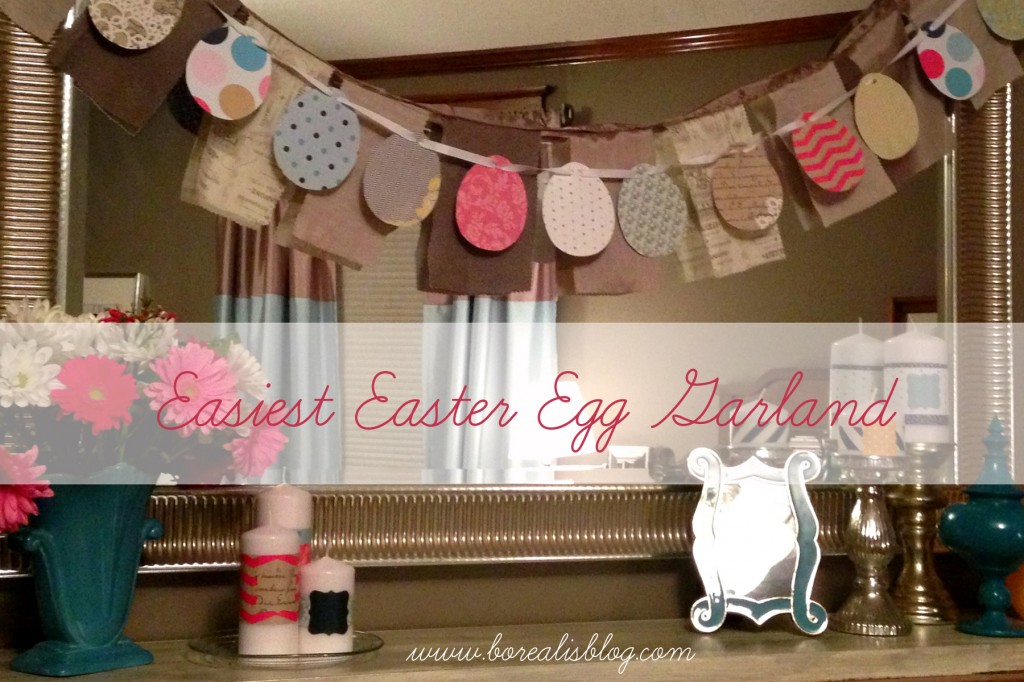 We used a large Easter egg cookie cutter as a pattern (something like this would work), traced, cut, punched, and strung on a ribbon. Done. The fun is in the paper and color combos and the conversation.