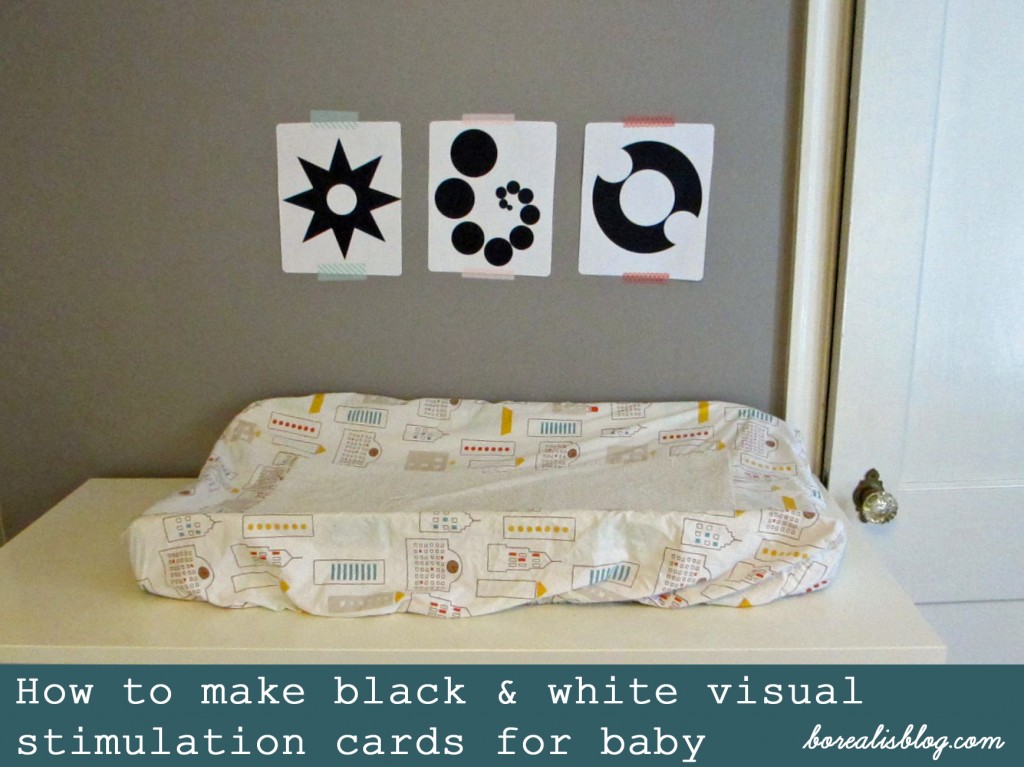 Feeling crafty and have 20 minutes? Looking to buy yourself some free time while your baby is happily entertained? Then follow this tutorial and make some black and white images for babies.
This quick project is perfect for a new mom — quick, easy, and can hopefully be completed during nap time (but if baby wakes, the project is easy to put down and pick back up.) It's also one of those projects that pays off tenfold — invest 20 minutes in making, reap hours of reward relaxing as your baby is mesmerized by these black and white pictures.
First up: Gather your supplies.
Then: Take your stack of printed images in one hand and hold them up to the light. Do you see that blurry black shape in the middle and the white edges around it? OK, instead of cutting each piece of paper individually, you're going to cut them all at once. Cut around that black blurry mess in the middle, giving it a one-inch border. Using your rounded corner cutting tool, snip the corners so they look pretty.
Finally: Go to your desired location (changing pads are great, also, by the crib/bassinet) and tape up your images using washi tape. Remember: baby doesn't care about perfectly spaced images or straight tape.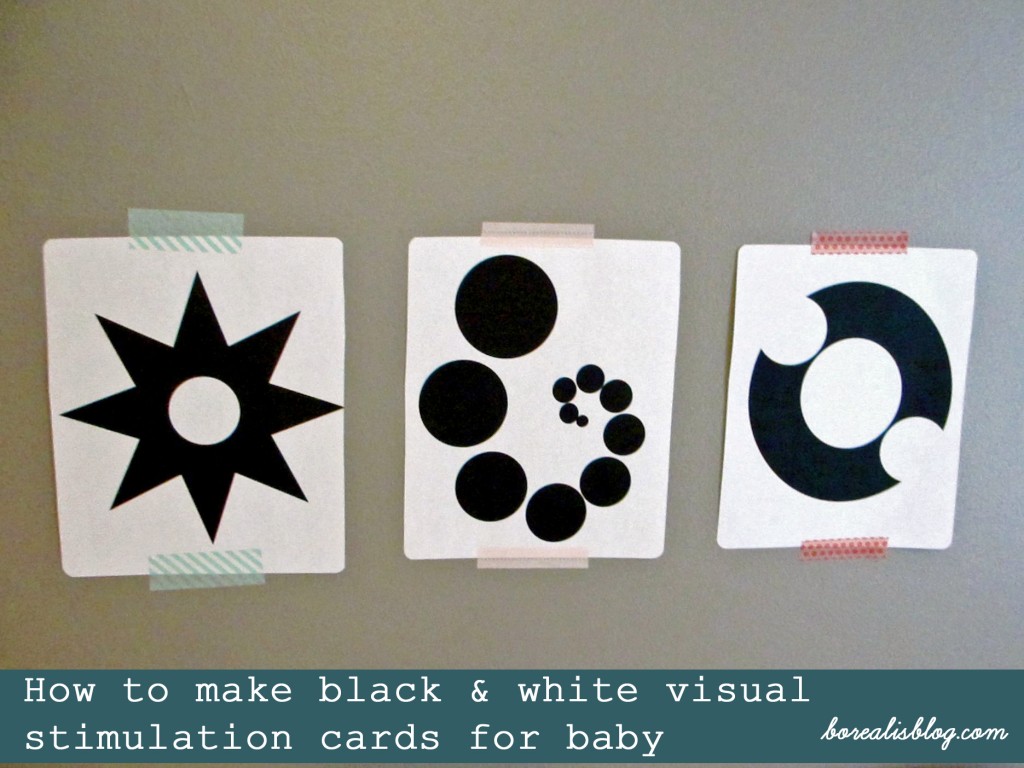 Ready to admire your work? First, grab your smartphone or book (This is important! Don't get caught stranded!), then get your baby. Place baby down on the changing pad and watch him or her be fascinated. Then, pat yourself on the back as you take out your phone or book, and enjoy 10, maybe even 20 minutes of peaceful you time as you stand there. Repeat whenever your baby needs changing.