We've got women and careers on the brain at Borealis, with Jen's last Clickery post and Kristin's story of staying home with her kids for 10 months. Amanda, my friend and marathon buddy on hiatus (we managed to run marathons after our babies but not together — maybe we'll reunite in '14?), contributed this thought-provoking post on Sheryl Sandberg's book,
Lean In
. My own (library) copy of the book is on my bedside table, and like Amanda, I've found it much more inspirational than the hype has lead me to believe.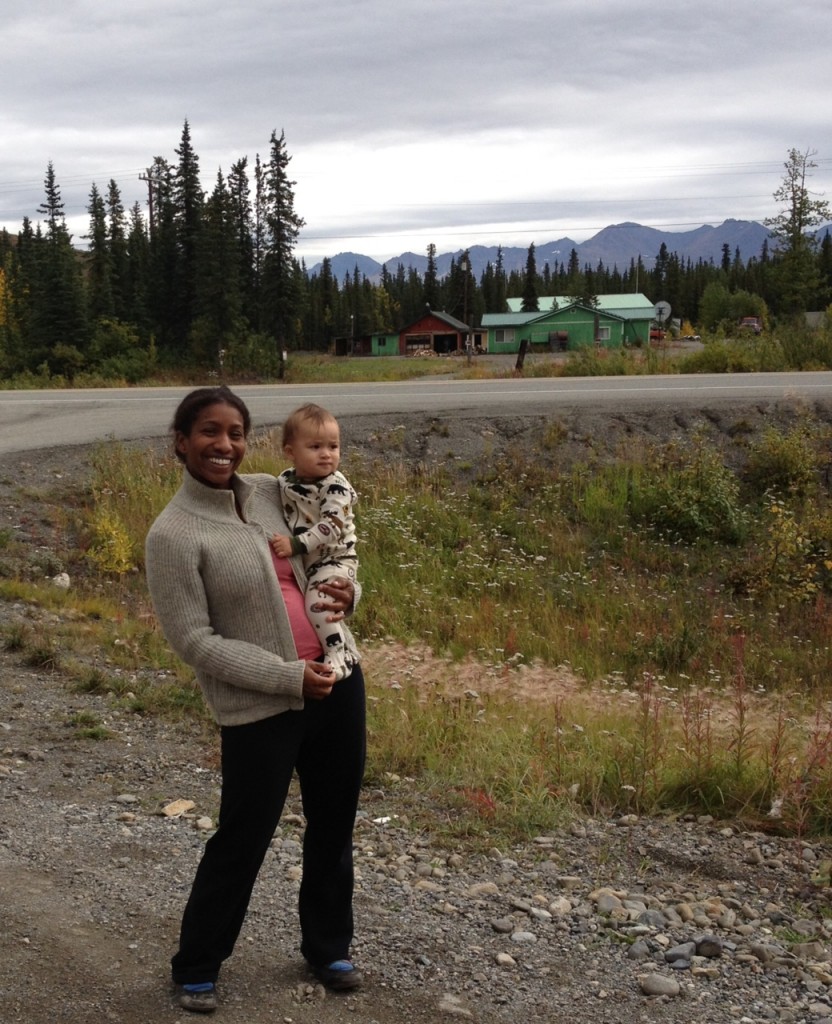 As my firstborn began his adventures in teething and standing upright unassisted, I was signing on for longer hours and more travel. I took a more demanding job when N. was 10 months old. What sparked this seeming reckless abandon? Was the sleep deprivation taking its toll? I realized I was barely at the tip of the massive, jagged parenting iceberg and I was sailing into murky waters. But I had just read "
A Woman's Place
" the New Yorker's glowing portrait of Sheryl Sandberg — and I was motivated to tackle motherhood using a 360-approach (bad corporate pun intended). If I had to spend time out of the house — away from the uber-important job of child-rearing (as so many co-bread-winning women do) — I was going to do it with aplomb.Sheryl (I'm on a first-name basis with her, in my mind) gave me these crazy ideas because she's re-framing feminism. Her new book,
Lean In
, expounds on the musings she shared with the
New Yorker
. Turns out you can even get it free (with a trial membership to Audible.com – which is an Amazon app you can get on your phone or tablet.) I am listening to it in my car on my commute, and I think it's being vastly misrepresented by people who haven't read it.You see, Sheryl clearly has a lot of haters. On paper, she is one of the richest, most powerful ladies to ever walk the planet. She's an absolute baller in Silicon Valley as the COO of Facebook, credited with bringing it to prosperity, and she's married and has two kids. She's Ivy League, pretty, and hangs out with Mark Zuckerberg… a quick read of a woman like that quickly summons the schadenfreude. Other women writers who I admire and respect have been dismissing her and I can't think of any reason other than misunderstanding.
But Sheryl was prepared for that. She addresses that disconnect early in the book. By quoting women from the developing world and acknowledging her advantages, she tries to make her message non-offensive to non-working moms, to single moms, to women who aren't anywhere near her league.. (because let's face it: if she addressed an audience of her peers, it would be a pretty small audience).
But that's the problem — her league is entirely too dominated by men. And there are many many things in our culture that contribute to that. But even poor working schmucks like me and women without children can move the needle. "Lean In" is a somewhat unfortunate title for her book because it sounds like she is saying "Work Harder" — and a common reaction to that is probably, "Who are you – a privileged Queen B-, to tell me that? I am working my tail off! And I ain't got time for your book!"
But I'm feeling Sheryl's message, because what she has to say is just about being a woman — whether your aspirations include the Fortune 500 or you just want the best for yourself and your family. Her message speaks to our insecurities, our damaging inner dialogues, our acceptance of stereotypical societal definitions about what we "should" be like.. our fears… She asks us to examine our selves and, indeed, the feminist movement (Oh yeah, I said the F word) and just claim the 50 percent of the world's power that we deserve.
That's the kind of 'Yay-Rah,' round-kick, fist-bump stuff I think should be repeated. It's not quite self-help that she's offering — she's offering a roadmap to navigate all the CRAP that gets thrown at all women. The ridiculousness of unpaid maternity leave in the U.S. That weird way men can be "ambitious" and it's cool — but ambitious women are just "ballbusters." The trickiness of sharing household duties equally.
And if there is one thing I've learned as a woman/mom — as a being that can transform her body — literally create another being and then feed it, dress it up in snappy oufits, and trot it out into the world every day — sometimes even without coffee! — We are woefully underestimated. And if we can rally around each other and support those of us who want to "Lean in" to whatever we do, then we'll have more women in Sheryl's league, more laws that improve our lot, and heck — maybe even better pay. And who doesn't want more money for designer clothes and bon bons?