We work hard in Minnesota, and we expect our gifts do the same. These are some very Minnesota-nice, useful, practical, yet delightful gifts we'll love to give — and would love to get.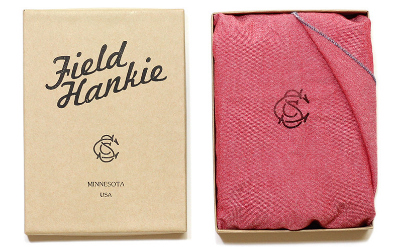 Totally getting this for some men in my life who both paddle and motorcycle and everything in between. From Winona-based Sanborn Canoe Company (purveyors of some seriously beautiful canoe paddles and cool camp gear), the Field Hankie is for "for dipping in the lake to cool your brow after a rigorous paddle into a head-wind . . . wiping your hands after switching out a few plugs on your Indian Scout motorbike . . . tying around your neck in crisp fall weather and a sunblock in the summer . . . cleaning your glasses and gathering berries." Yep, pretty much every man I know wants one of these and they don't even know it yet.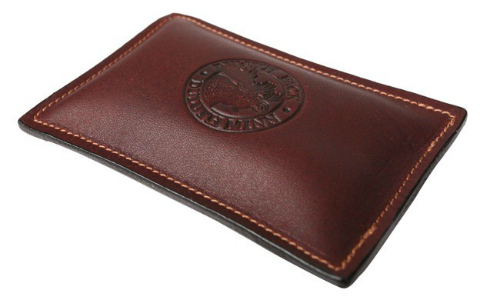 This one wins for being small, useful, beautiful, and tactile: a leather paperweight from Duluth Pack, makers of amazing outdoor gear, packs, and luggage.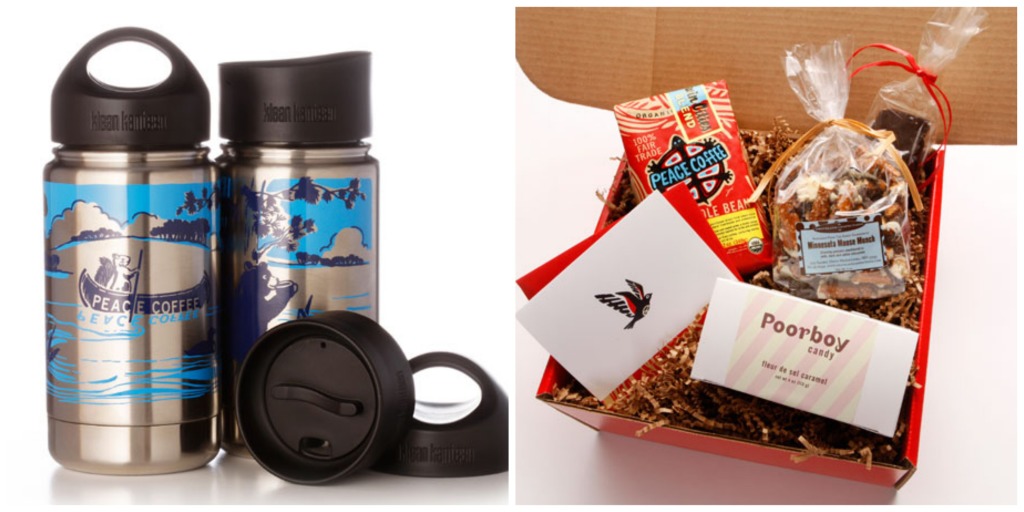 Friends, I don't use hyperbole when I say that Peace Coffee's insulated Klean Kateen will change your life. I can leave iced espresso in my car on a hot summer day for hours and return to find ice cubes still unmelted in my drink. And that adorable canoe design — swoon. As long as you're on their site, pick up their Twin Cities Treasures gift box (Coffee + candy = universal crowd pleasers). Also throw in an Aeropress — this small, inexpensive, easy-to-use gadget makes surprisingly good coffee. (And it's small enough to take along on trips.)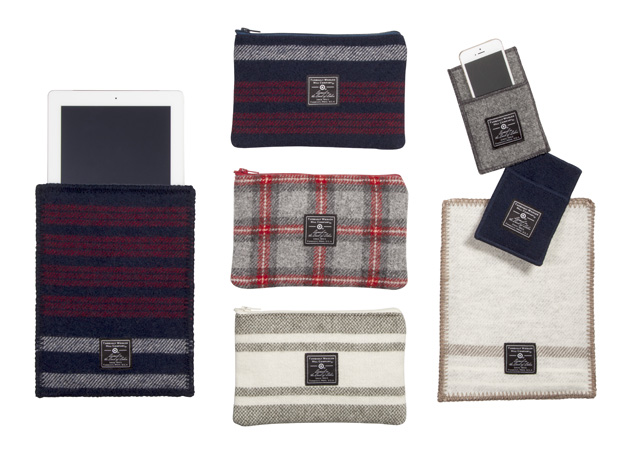 It is pretty obvious that we are very proud of Minnesota's great brands — so it is especially fun when two icons, Faribault Woolen Mills and Target, team up for these useful and pretty gifts this season. Sleeves for your phone, reader, or tablet, zipper use-for-anything-bags, or beautiful scarves and luggage. I love it all and the prices are perfect.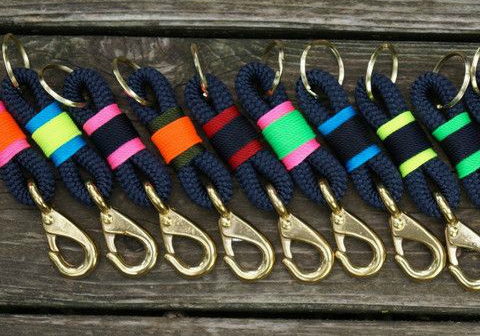 There are many sailors in Jen's family, and what Minnesotan doesn't at least have one experience with a boat or a lake? These marine-grade rope key fobs are just so attractive in their colorful, practical beauty, and I'm drawn to anything water-lore. Made by RuggedWrist in Excelsior, Minnesota, purveyors of rope dog leashes, cool bracelets, and other products, all featuring the whip knot, known to sailors everywhere.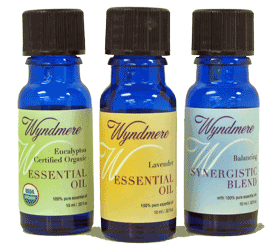 Last year I was the happy recipient of an essential oil starter kit – nine tiny vials containing Lavender, Peppermint, Clove (great for teething), and some oil blends like "Thieves" and "Peace and Calming" and "Stress Away" (Don't you feel more relaxed just reading those titles?)  Their size was perfect since most uses require only a couple drops, and so even a small vial goes a long way. We have two great locally owned essential oil companies — Wyndmere and Veriditas Botanicals — whose wares are regularly stocked at the local coops. If you are one of those people who likes to mass produce a lot of little gifts this would be a great one — buy the tiny bottles in bulk and buy larger bottles of the oils and divide them out. You could even make our own blends!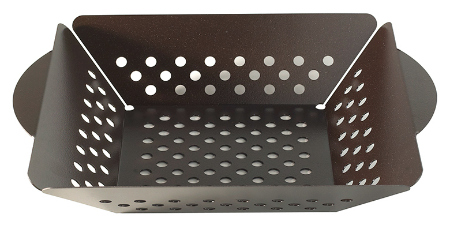 Cooking gadgets are an easy go-to for a variety of gifts, and Nordicware makes some of the best. Of course they have a dizzying array of intricate Bundt pans (the mini Bundts in train and gingerbread house patterns are my favorite), but they also have a huge selection of grilling and cooking tools (I'm eyeing the kid-sized alligator rolling pin). Shop online or visit their factory store in St. Louis Park (where they also have cooking classes).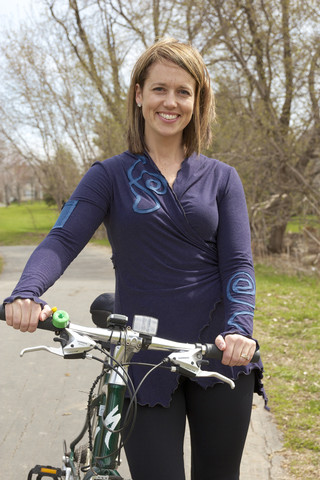 Belles makes workout gear that's handmade in Minnesota and nice enough to wear all day. I love this embellished wrap cardigan that can be worn three ways. It comes in five colors, including a nice sale on a pretty mustard version. (I have one, and I bought two for gifts this year.)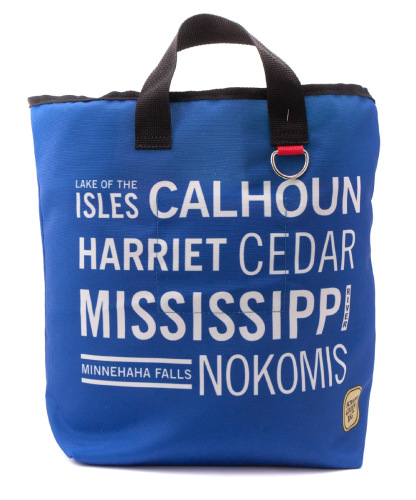 The grocery tote is definitely a hard-working gift. Scrappy Products of Northeast Minneapolis makes these tough totes out of recycled water bottles. Yes, you win on all levels with this purchase: a recycled and locally made gift featuring fun designs like pit bulls, polka dots, pride, and Twin Cities neighborhoods or the North Shore. (I particularly giggled at "Minnesota Mean" and "Passive Aggression" and already bought myself the St. Paul neighborhoods one in red.) These might be the grocery bags so cool they won't be forgotten in the car. (They also make small totes, kid size bags, and the ever-useful zipper small bags in many of the same designs.)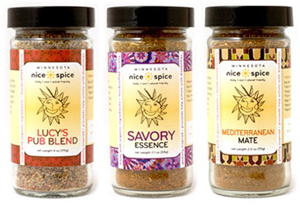 Thoughtful, useful food gifts are always welcome. Minnesota Nice Spice spices are organic, non-GMO, and non-irradiated. That's nice. Even more nice is that the proceeds support artists with disabilities. Sets of three, five, or eight make nice gifts, and  you get the pick the selection.