After we'd lived in our house for awhile I found a list I'd made where I said my dream house was a cottage. I laughed, because I had accidentally made that come true. Our house, with its cedar shakes, half picket fence, and gardens IS very cottage like. It has a cozy fireplace, amazing gardens, and a great kitchen.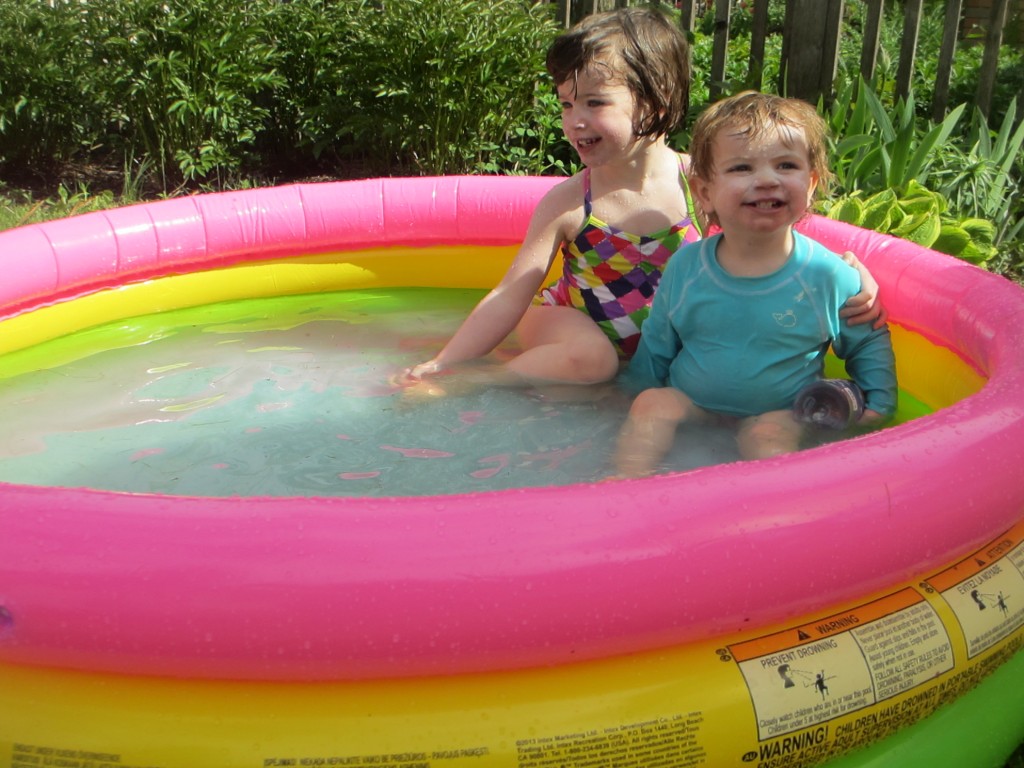 We bought our current house when we were babies — 24 years old. Interest rates had fallen, and everyone was advising us to buy. So we did. Our gut and a lot of luck helped us choose an amazing neighborhood. But can I tell you that are we looked for houses, I never once thought about how they'd work with kids?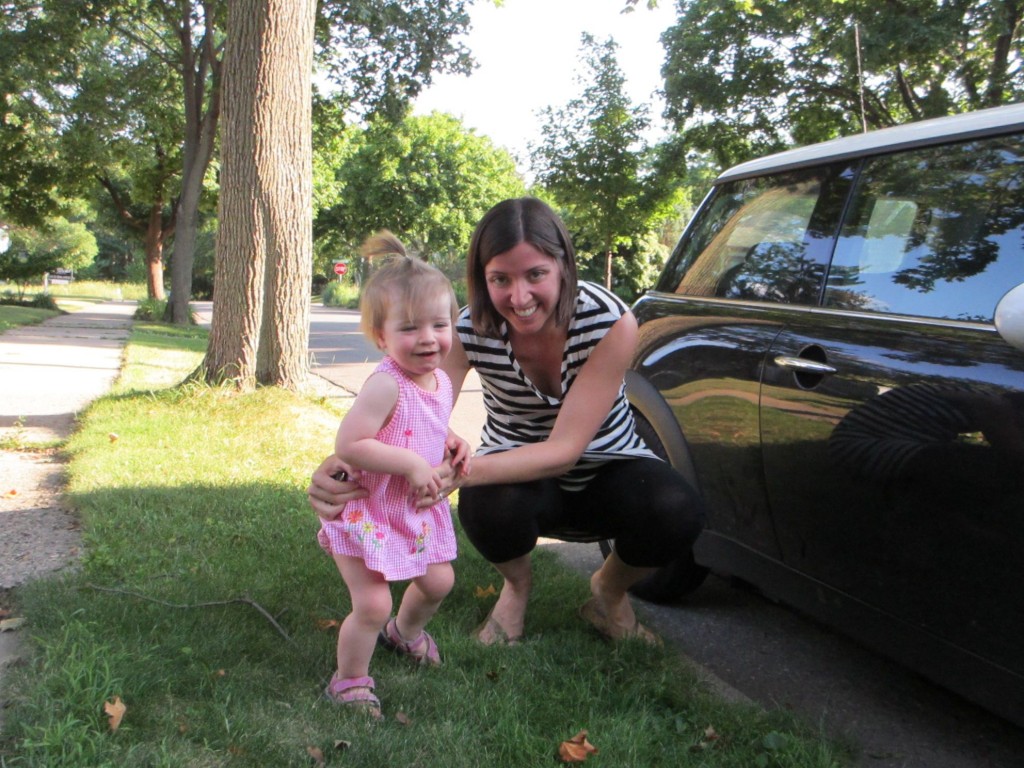 From one of our first posts — how to fit a carseat into a Mini Cooper. (The Mini Cooper: another purchase made without thought to future children).
But we have loved our house. Living in the city in a small house means we and our neighbors are outside a lot, so it's easy to spend time together and for the kids to have playmates. Often at the end of the day we all head outside — the kids running and playing and everyone enjoying the evening light and fresh air together. It's a beautiful thing.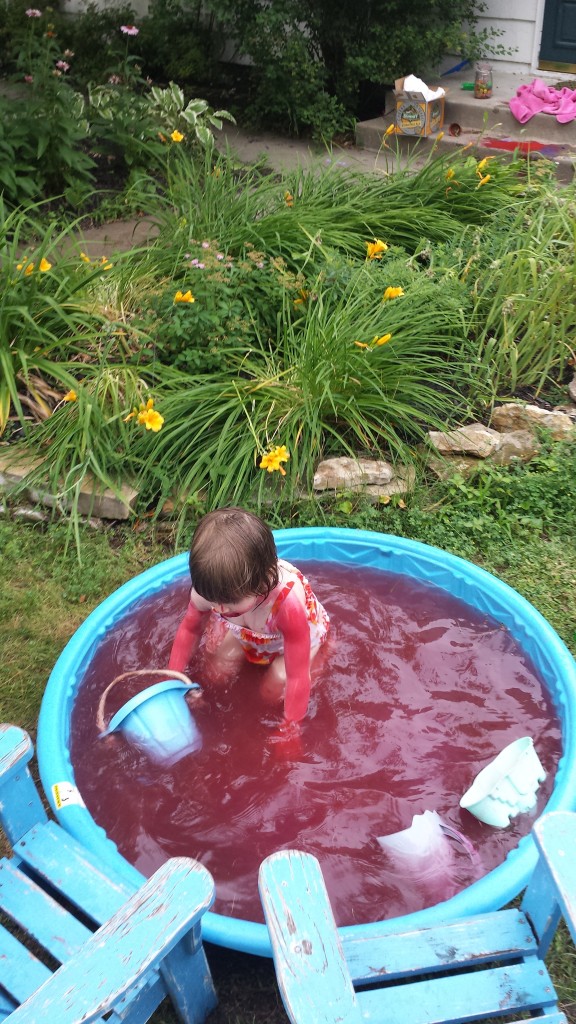 That time we got so distracted chatting with friends that we didn't notice that our daughter had turned the pool into a bloodbath (with sidewalk chalk).
Living in the city means we can get downtown in five minutes. We can walk to cafes and parks and lakes. The places that are "Must-see Minneapolis" on travel sites are part of our weekly life.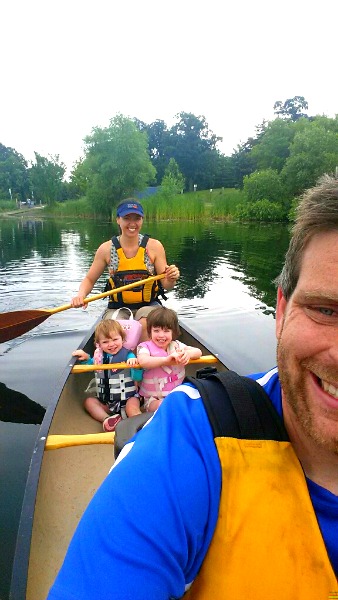 That time we portaged the canoe from our house.
But our house also has one bathroom, a master bedroom on a different level from the other bedrooms, and most important, is a 20 and 30+ minute commute away from our jobs.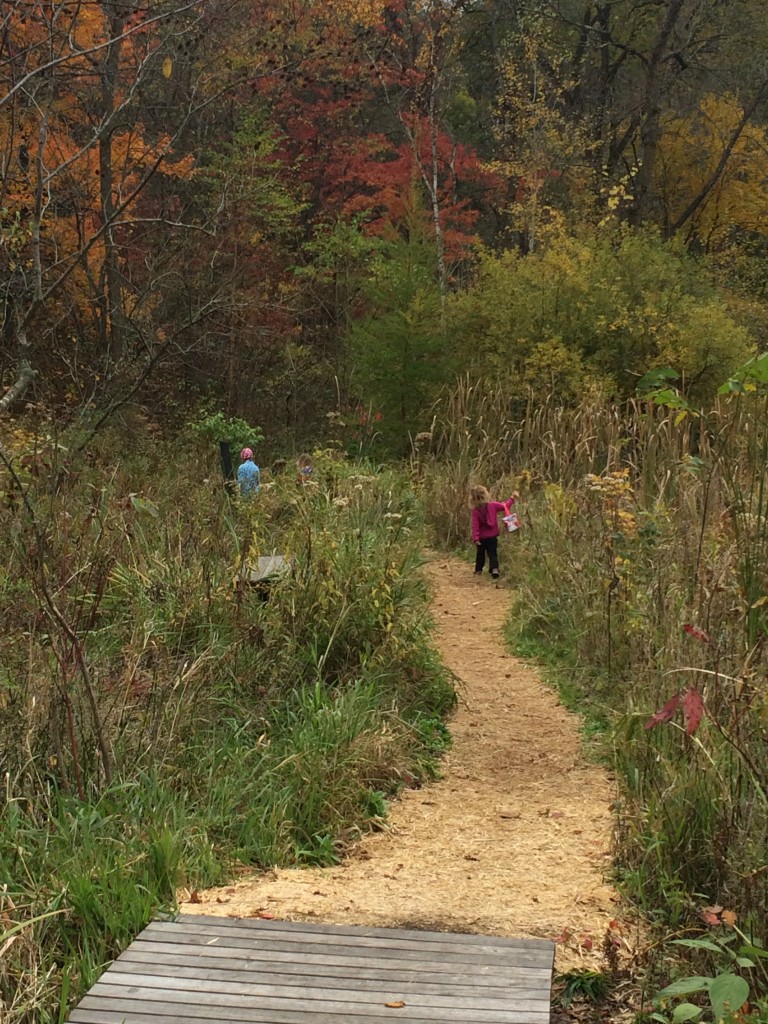 Playing in Eloise Butler Wildflower Garden – my favorite way to spend an evening.
In November, if everything goes as planned we'll be leaving this magical little neighborhood, nestled in the city with parks on all sides, to move to a beautiful new neighborhood. When we visit our new city the open space makes us feel relaxed and peaceful. Life seems slower there. We'll be closer to our jobs (well, mainly Adam, mine is about the same) and still close to the places we love. It'll mean a new school for the girls, new everything. 
Three years ago I made this five-year plan:
Buy a new car, one that will serve our family through the next 7 years

Move to a bigger house, the one we can settle into for the next 10 or so years

Find a combination of work/jobs that provides the kind of life we want for our family (one that's financially comfortable and as flexible as possible).

Have another baby!
I crossed off #1 and 4 pretty quickly, and this will be a #2. I'm not sure if we are there yet for #3. The new house with our jobs and childcare located more closely together will make a big difference.
We are excited. And nervous. But we're ready to see where this takes us. Here's to new adventures!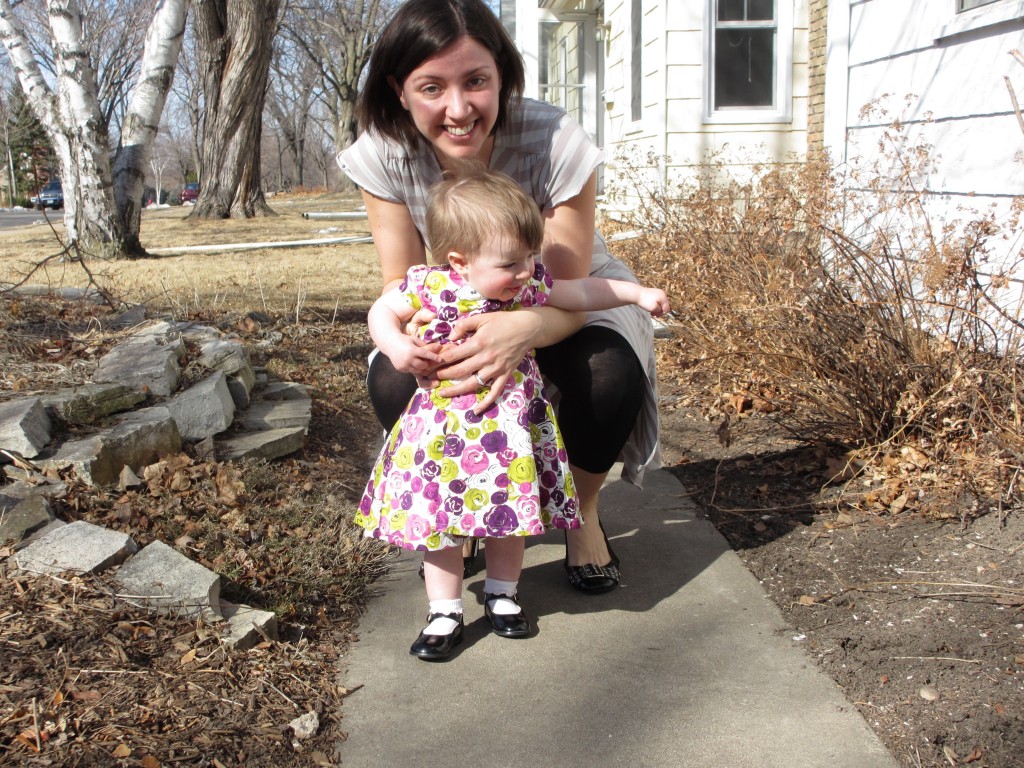 Bee's first birthday (2012).