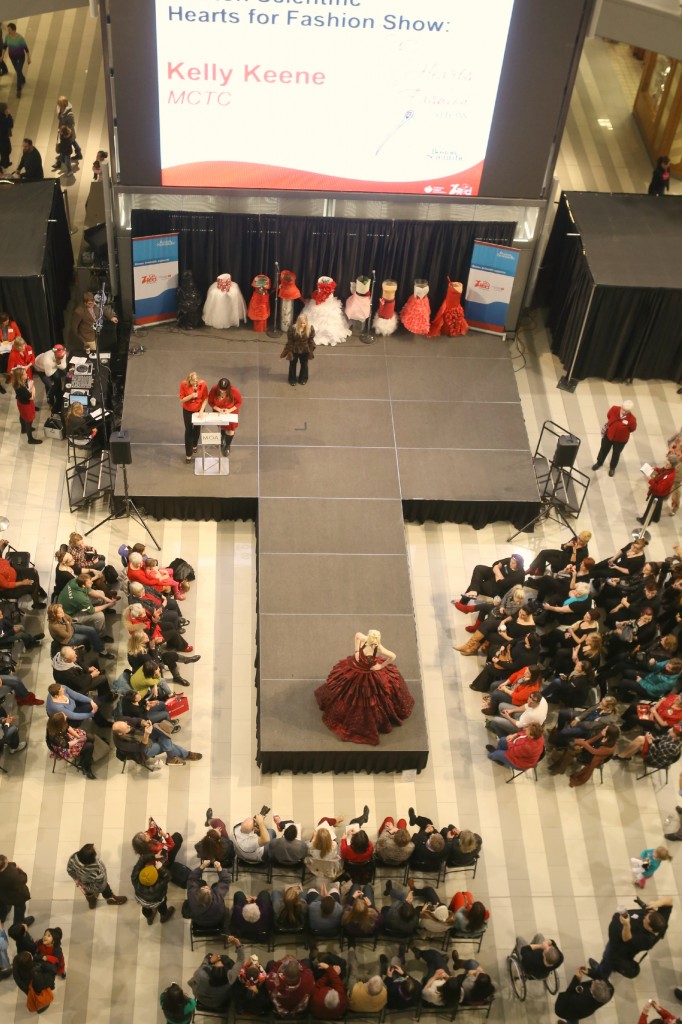 Part of my story is that I'm a heart attack survivor and I live with heart disease. I usually write about that on my other blog, My Life in Red, but this adventure was just too good not to share it here!
I am the 2013 Go Red for Women spokesperson for Minnesota, and I've been very busy doing all kinds of awareness-raising activities and speaking. (February is American Heart Month.) And that's how I ended up on the runway, a place I certainly never expected to be!
Last Saturday I was part of the Hearts for Fashion fashion show at the Mall of America. Sponsored by Boston Scientific as part of the Go Red for Women health fair, the show featured student designers from the University of Minnesota, St. Catherine University, and Minneapolis Community and Technical College. It was also a competition; the winning designer's look will be included in the Red Dress Collection show (part of Minnesota Fashion Week) on February 17.
I was one of three survivors closing the show after the student work was shown. Since I'm not exactly a shrinking violet, it is probably not a surprise that I really, really liked the runway.
My awesome dress was created by local designer Carly Schoen. It fit like it was made for me (because it was — a girl could get used to that), and I loved the color blocking, embellished neckline, and pleats. It was very me, and it felt great to wear it. (And yes, I'm keeping it!) It was fun walking the runway and fun to meet Stephanie and Mandy, my fellow survivor models. It was even more fun seeing all the amazing styles created by the students.
You can see more of Carly's work during Fashion Week at the Emerging Designer Showcase. You can also see her collections here, or buy SCHÖN pieces at Cliche in Uptown. Thank you to Carly for giving her time and talent to the fight against heart disease!
I'm glad that Go Red for Women is reaching women through fashion. It's a great example of meeting people where they are, and celebrating while educating. Diseases are depressing, but this was so far from that. I feel lucky to have been included.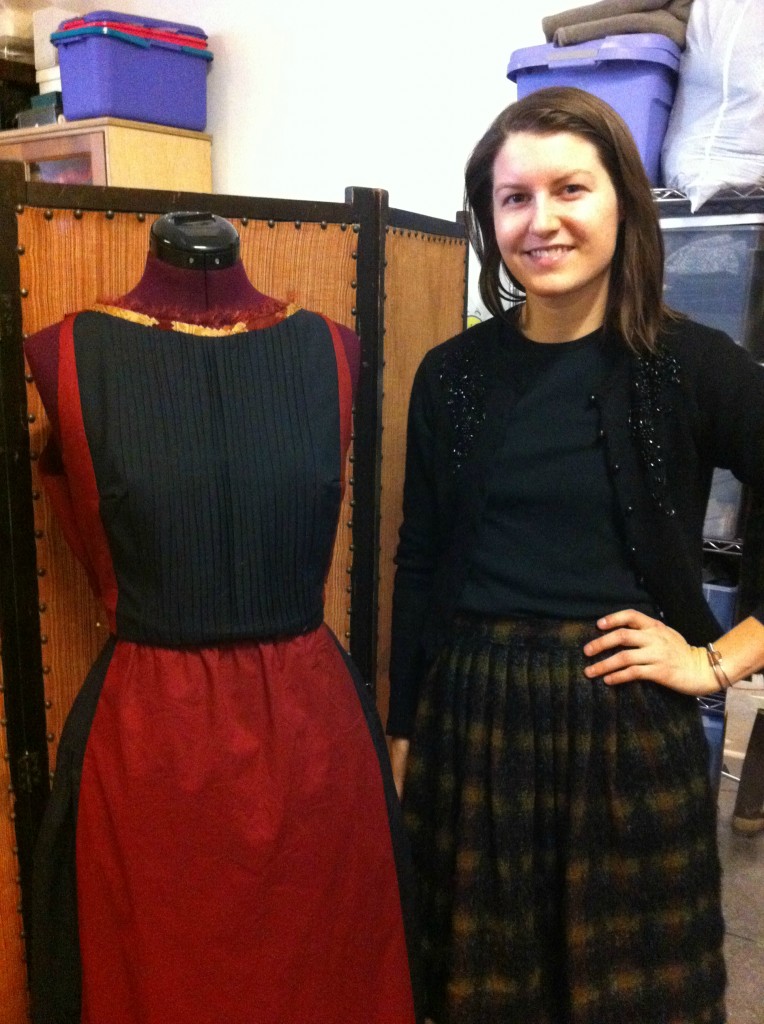 Carly and the dress at her studio for the fitting the week before the show.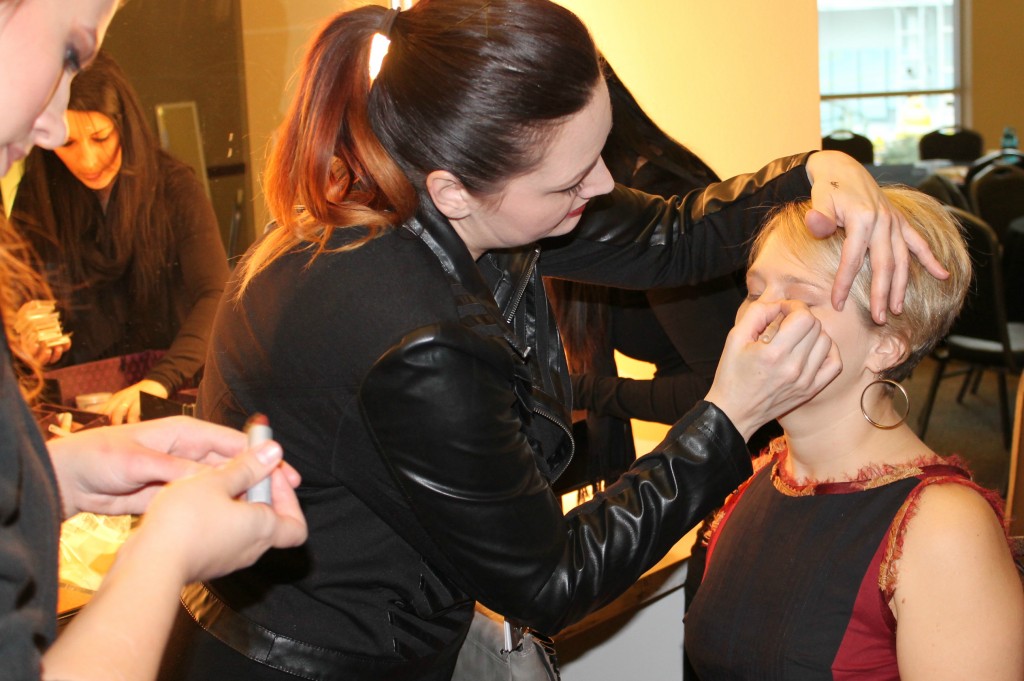 There were three Aveda makeup artists working on me at once. Their urgency (and the way they kept asking for mascara, swab, brush, in one-word commands) brought to mind a scene from ER. I was one of the last to be made up so it was a bit of a rush.

Ready to runway!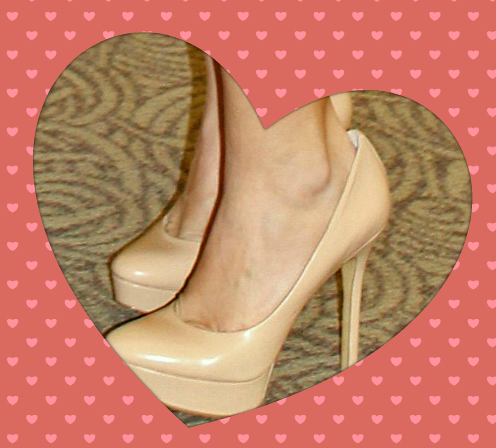 And let's just take a moment for these shoes. Sigh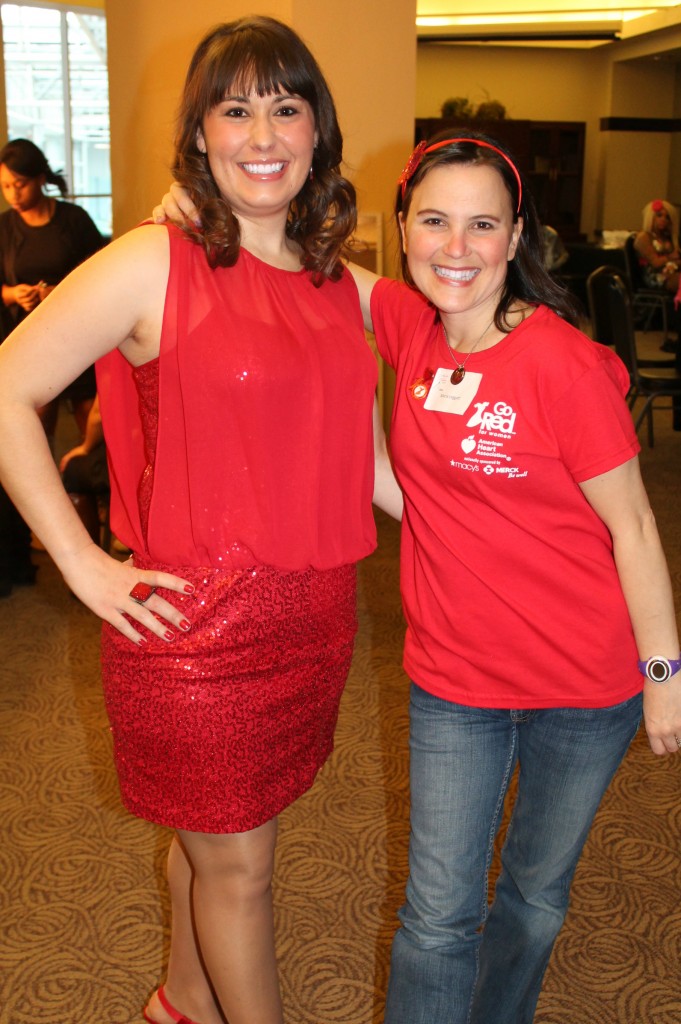 Beautiful survivors Stephanie and Maria. Stephanie was in this year's show with me. Maria was in the show last year; this year she was coordinating the survivor models.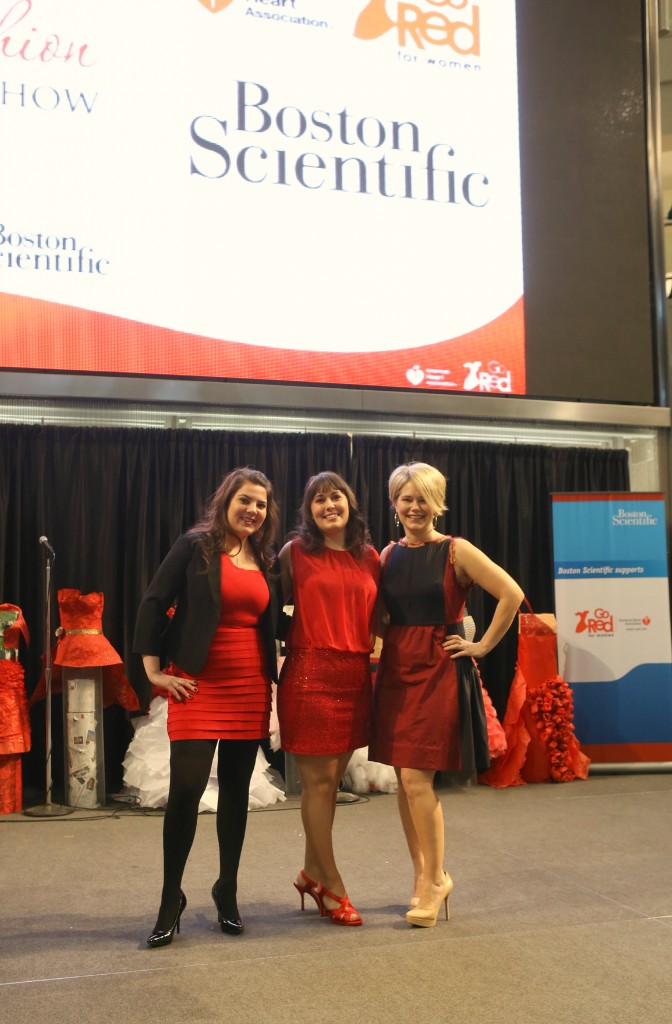 Heart survivors Mandy, Stephanie, and me.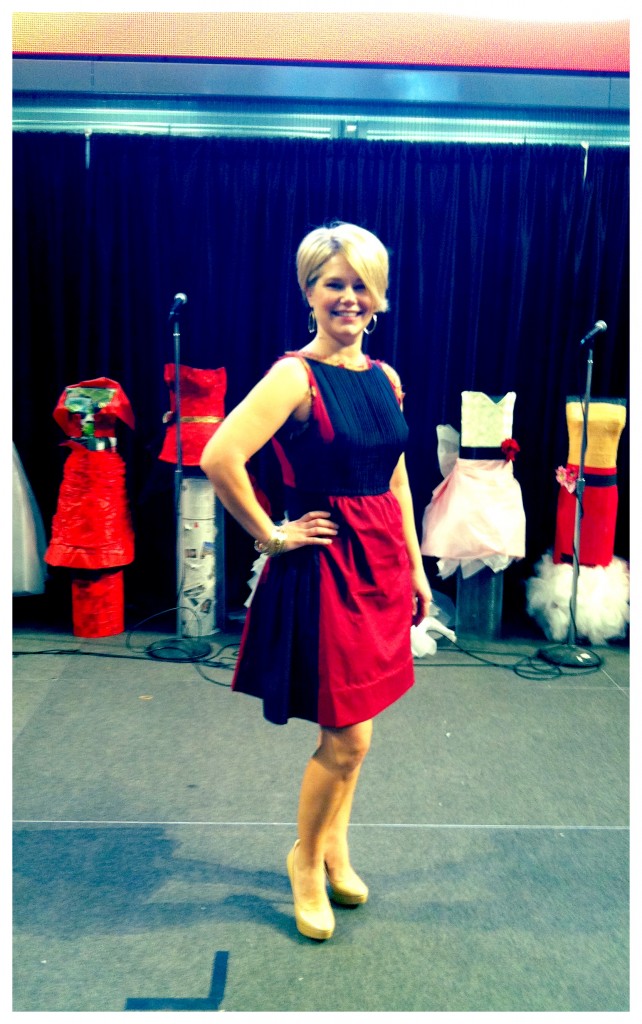 An iPhone photo taken after the show by my friend Kristen.
I kind of love the lighting effect. 

The winning dress. Isn't it amazing? So gorgeous.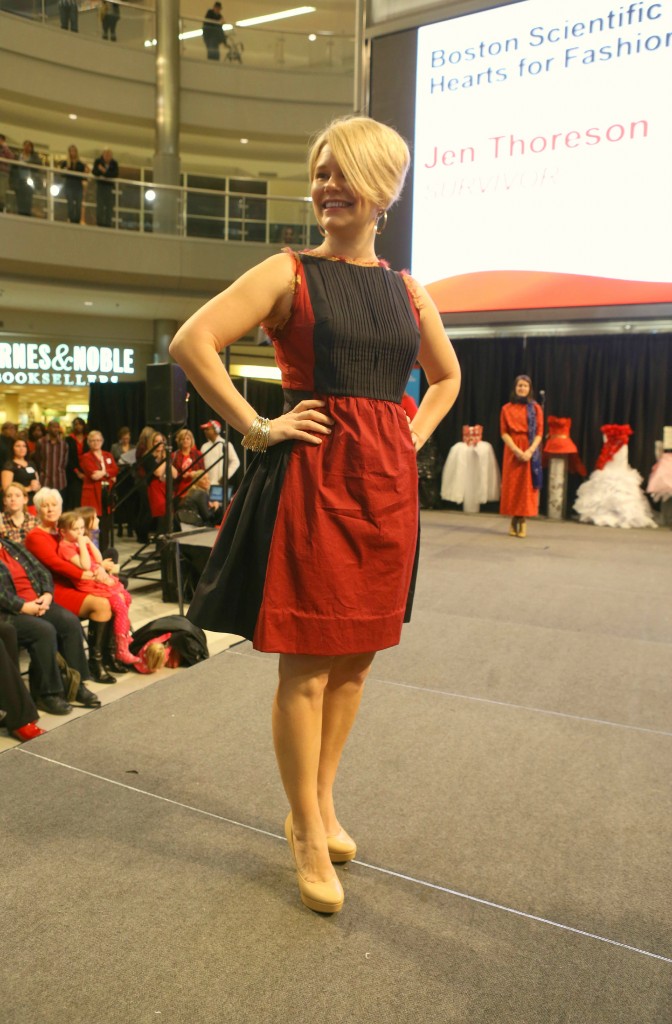 Not gonna lie. That was fun.