Honestly, this might be the coolest idea I've ever heard of: a personal shopper at a thrift store.
Let me repeat, in case you disbelieve: a personal shopping appointment at a thrift store. For real.
This phenomenal idea is the invention Michelle Dustin, who worked at Arc's Value Village when she was younger. After college and working, but bored with medical technical writing, Michelle put her love of fashion and thrifting together with a spark of genius marketing insight and pitched her idea to Arc, whose four metro-area stores raise funds for and serve people with developmental disabilities. Arc went for it, and Michelle's been busy ever since. So busy, in fact, that Breanne and I booked our mid-March appointments in December.
I don't really like shopping, so my wardrobe tends toward the rut, especially when I was working. Pants, heeled ankle boots, blouse, jacket. Over and over and over again. If I had a board meeting or big event coming up, I might run to the mall the night before, after the kids were in bed, and buy a new version of . . . pants, blouse, jacket, limited by time to the stores and styles I knew would fit my curvy, short frame.
And, I just don't feel the thrill of the hunt required for serious thrifting success, though I appreciate that at thrift and consignment stores I am more likely to move out of my comfort zone and try a different shape, color, or style of clothing. I also like the idea of recycling clothing, that something worn a few times, once, or even not at all, can take on a new life in my closet.
So herein lies Michelle's genius: women who hate shopping but like the idea of thift shopping really, really need her.
It's hard to describe just how fun this was. I arrived for my 1 hour, 15 minute appointment to meet Michelle at a private dressing room she'd reserved for me. She had a rack of outfits and separates that she had pulled from the stores racks for me (based on a questionnaire I filled out outline). In my dressing room were several purses and shoes. We started with complete outfits (and I mean complete: earrings, bracelet, necklace too) and then moved on to separates. There was no — absolutely zero — pressure to buy.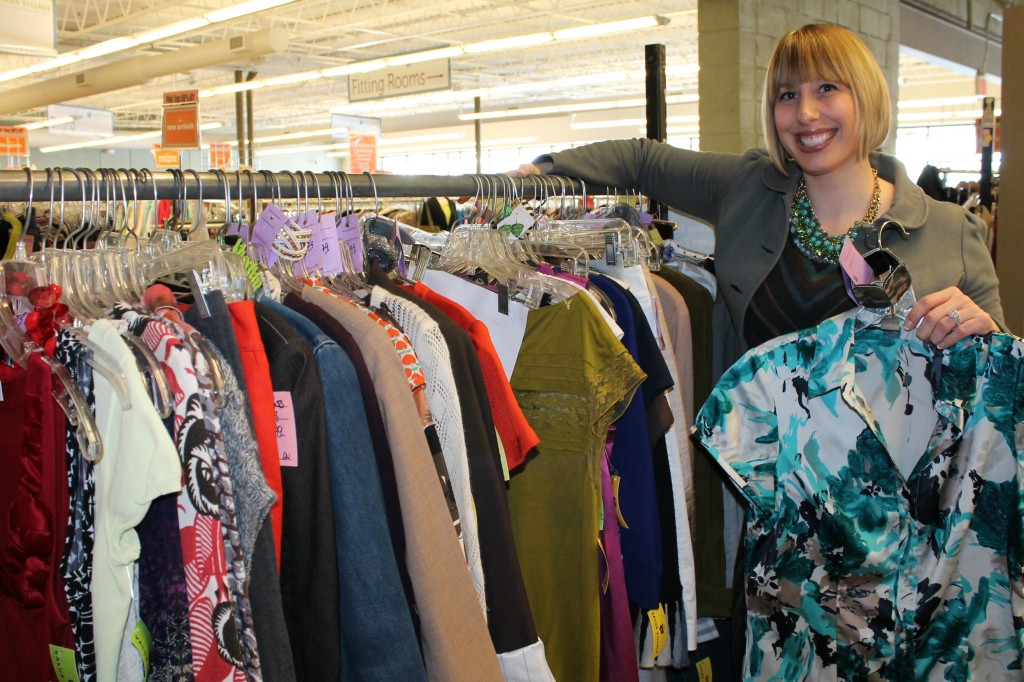 A couple of outfits in I just had to ask: Do you read minds? I mean, really, these outfits are so me it's uncanny. There really weren't that many questions on the questionnaire. How did she know I prefer half or three-quarter sleeves? That I really love cute jackets? That Ann Taylor always fits me best? That I love chunky bracelets and I'm a total sucker for a shirt dress?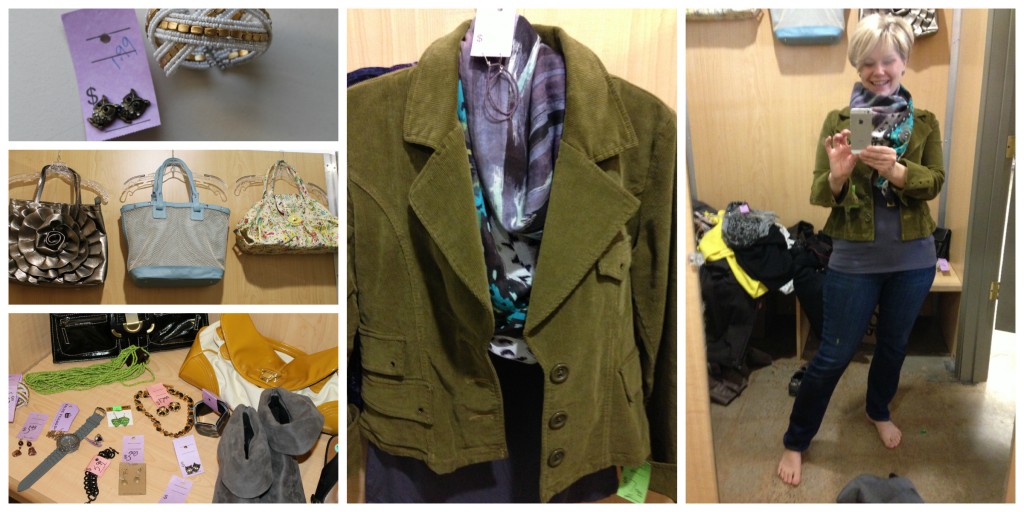 Michelle said she gets asked that a lot, and that her best answer is that as a writer she really pays attention to the words people use — and the things they don't say. I can see that. Whatever her secret is, it works.
I left the store with two jackets (one Max Studio and one Ann Taylor Loft), three blouses (two Ann Taylor, one Limited, new with tag), two skirts (one H&M, one Express),  a belted black sateen shirt dress that fits like it was made for me (Ann Taylor, with a dry cleaning claim number still attached), and a bracelet. I spent about $70; that's less than $9 per piece.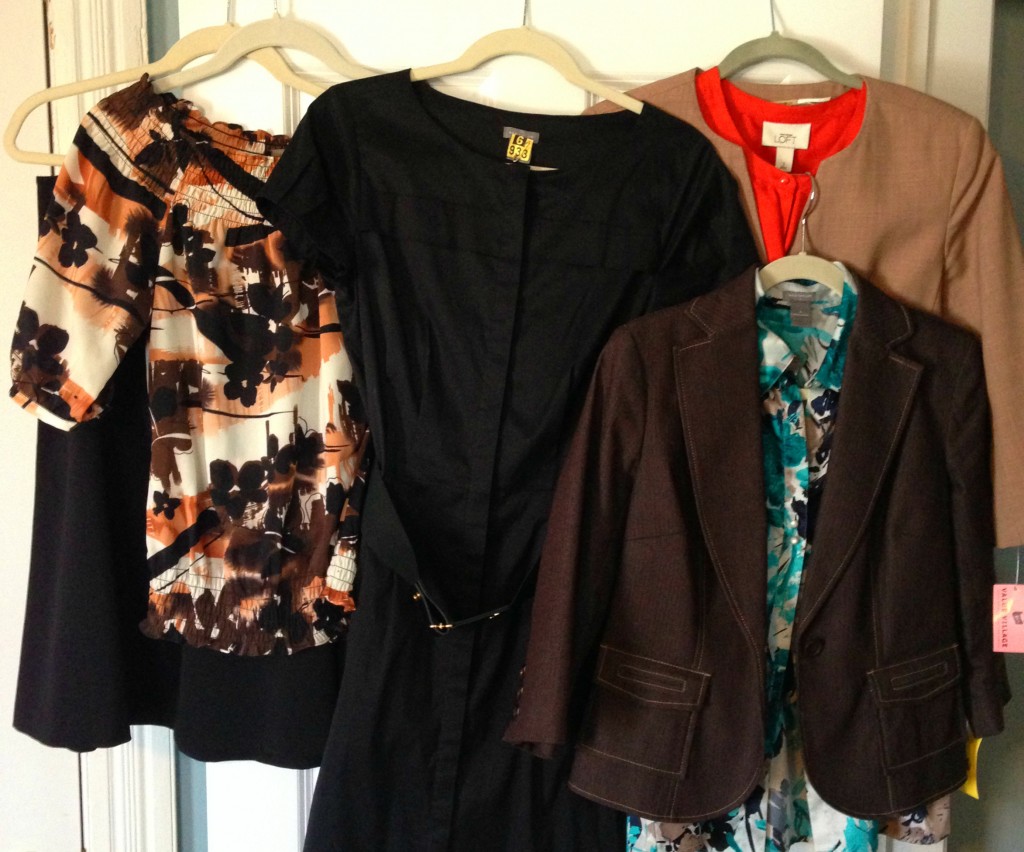 I wore the dress a two days later at a speaking engagement. It was absolutely perfect.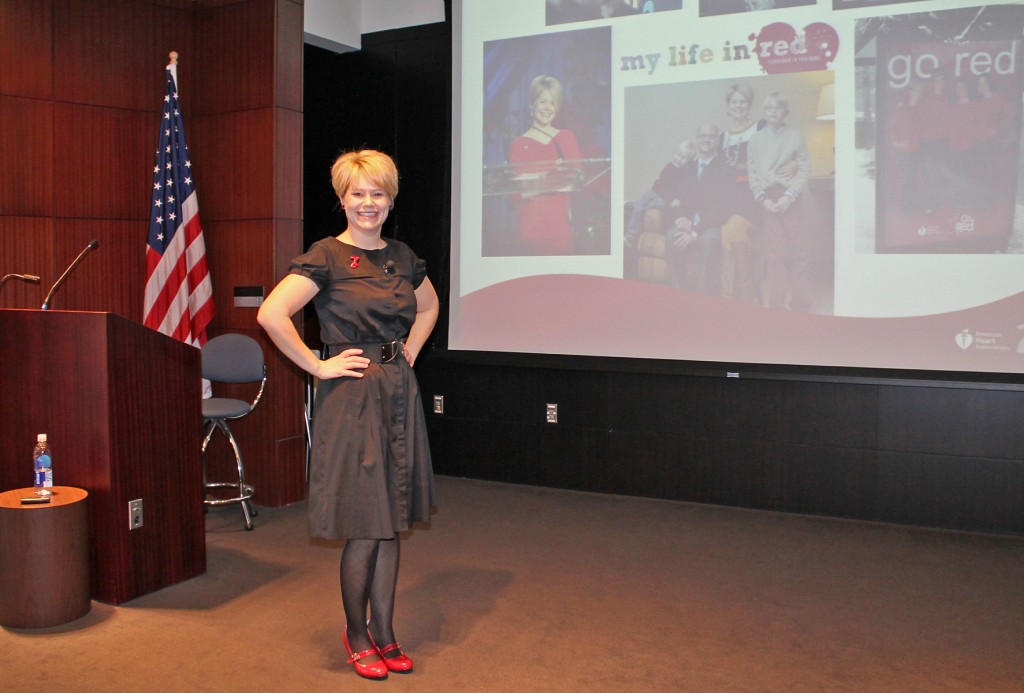 If you go
Find out more about the service on Michelle's page on the Arc website, and then schedule your appointment online. Cool your shopping heels for a while, because it will likely be months out. (Maybe you can use that time to make space in your closet by packing up clothes to donate!) You can also like her Facebook page to keep up with the latest cancellations and possibly snag an earlier appointment.
Arc has stores in St. Paul, Richfield, Brooklyn Center, and New Hope. Personal shopping appointments are available at all stores, though dates vary. To keep up with demand (there are 767 people and counting who like the Facebook page, and recent media coverage is sure to make the service even busier), more stylists are joining Michelle, including one who specializes in men's clothing.
It's all for a good cause: you look good, you feel good, and Arc raises more money. Michelle told me that an average Arc sale is $14.99. An average personal shopping total: $160.
Have I mentioned this idea is genius? Wow.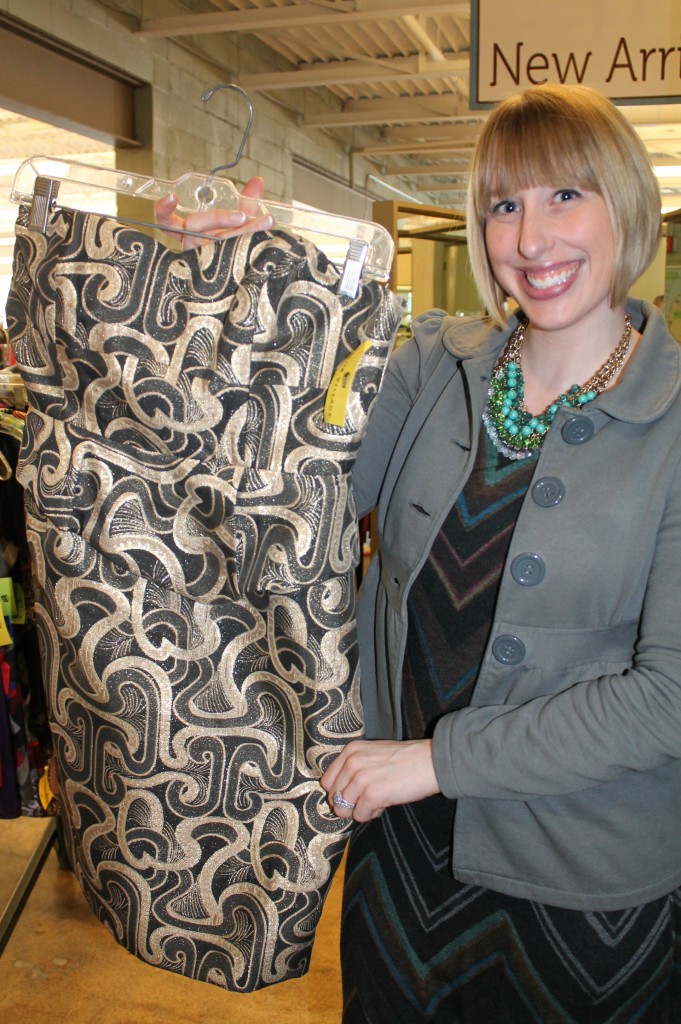 Just for fun: this dress had a Neiman Marcus tag on it for $500. It was $100 at Arc. Sadly, it didn't fit me, and I really don't need a gold and black strapless cocktail dress. I think.
P.S. from Breanne
The whole experience seemed to good to be true – high quality clothes picked just for me, in my size, for cheap? With fashion advice thrown in for free? That in just one hour and 15 minutes I could leave with a whole new wardrobe?
Since I haven't shopped for nearly a year my closet was looking really tired. So I grabbed up a lot of staples — skirts, layering t-shirts, and jackets for work. My favorite pieces were nude Simply Vera Wang flats and a matching purse (that is large enough to pinch hit as a diaper bag if need be), a long black Banana Republic cardigan, and a brand-new emerald vintage-inspired dress that will look great with tights. I left $84 lighter and 13 items of clothing richer.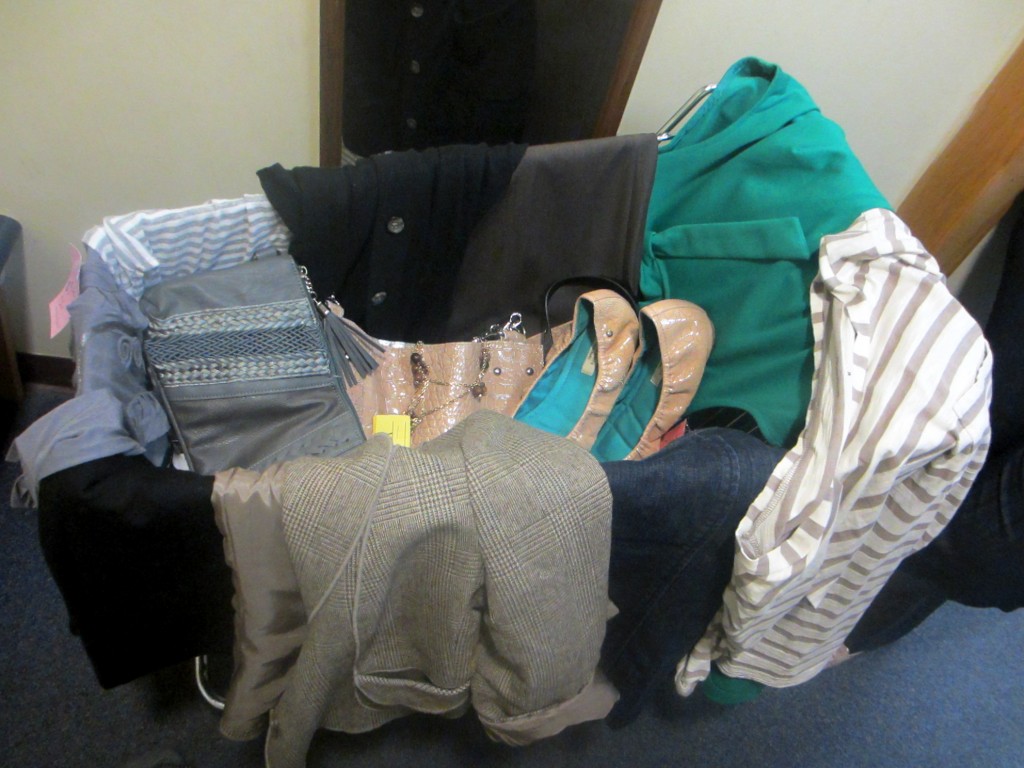 My haul
Having Michelle there for advice was as amazing as my haul. She reminded me to roll up the sleeves up my jackets for a more modern look and even talked me out of a skirt that looked weird from the back (something I never would have noticed!)I can't wait to send Adam! I jokingly asked about Beatrice (who wouldn't want help finding great kids clothes?) but Michelle said she's done appointments with people as young as four and as old as 87. As trying on the pieces is an important part of the process, I think I'll wait until she is older.