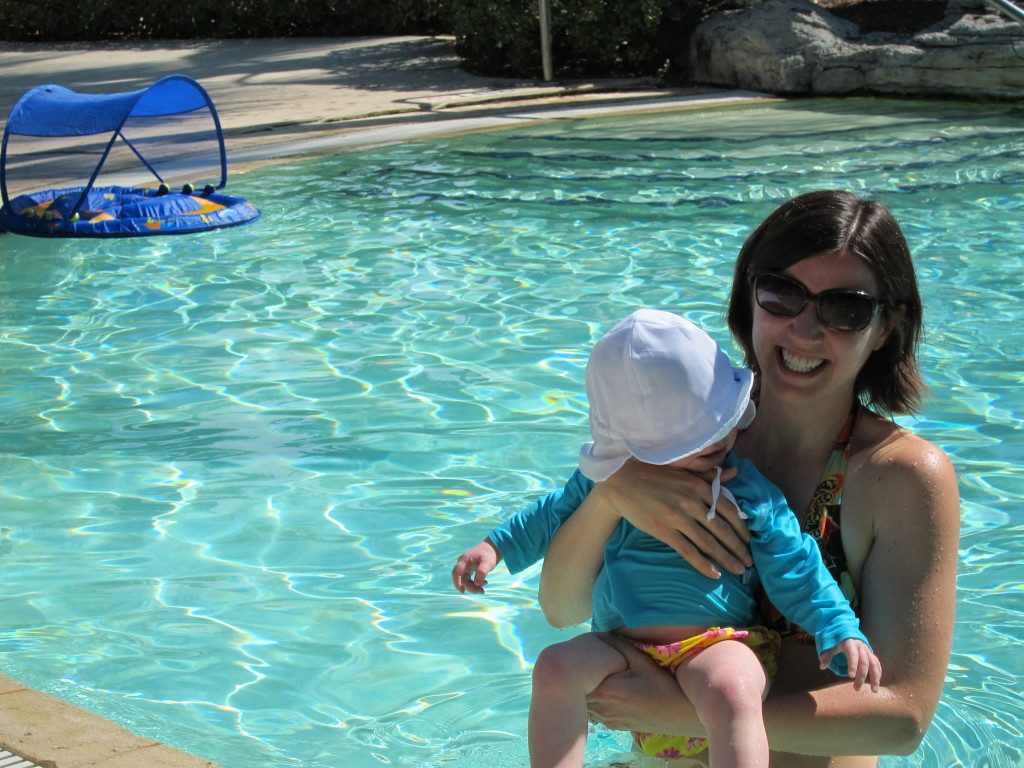 When my oldest was 13 months, we took her on a family vacation to the Bahamas. Upon arrival we headed out to the zero-entry pool. While another tot sat calmly and splashed in the shallows, Beatrice ran in full force until she was over her head and couldn't breathe. We yanked her up so her head was above water and she laughed delightedly. "Again!" she cried. "Again, again!"
That was our crash course on swimming with young kids. Now that we have two we don't even consider swimming as a family unless we have two adults — one for each kid. Beatrice and her younger sister, Blythe, are still the same at pools — constantly on the move and always seeking out water that is just a bit too deep for them.
Swimsuits for me used to be something I wore while lounging on a deck chair, a book in one hand, a drink in the other. Sure, sometimes I'd languidly dip in the water, but it was easy to find swimsuits I liked because I didn't need to DO anything in them.
Then I became a mom and those little flimsy suits from Old Navy didn't cut it anymore. I needed a REAL suit. One I can run around and scoop up my kids in without worrying about how my stomach looks. A swimsuit with enough structure on top that my two-year-old can't yank it aside with one errant hand. I want to be able to be as active as my kids want to be, and don't have time to constantly fuss with my suit.
But I want to feel attractive, too — the last thing moms want is a "mom suit." Feeling self-confident is also important for me to model for my girls.
When Leonisa reached out to us to see if we wanted to do a review, I took one look at their suits and said YES. Here is what I had been looking for: swimsuits with structure on top that more closely resembled the care and quality that you select in a bra. Suits with a little helping hand in keeping those abs in. Cute colors and patterns that don't look like you wandered into the teen section at Target, but also don't scream mom.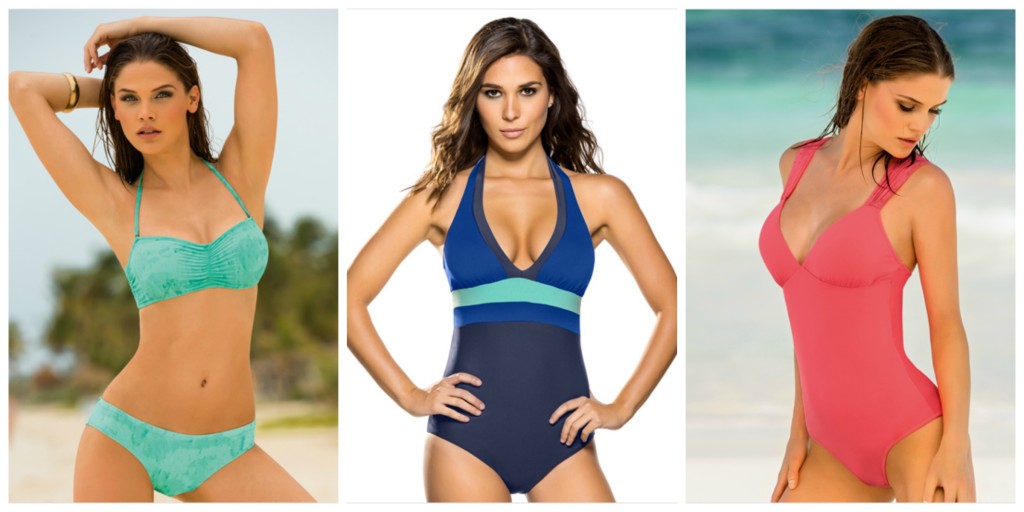 I ultimately selected this tankini because it's super flexible — you can wear it long for that sleek, flattering one-piece look but still have the convenience of two pieces (YES!). Or you can synch up the sides to get some sun on your abs during lounge breaks. Also, that gold clip is removable, to dress it up (couples vacation at a swank resort) or down (local swimming beach with the kids).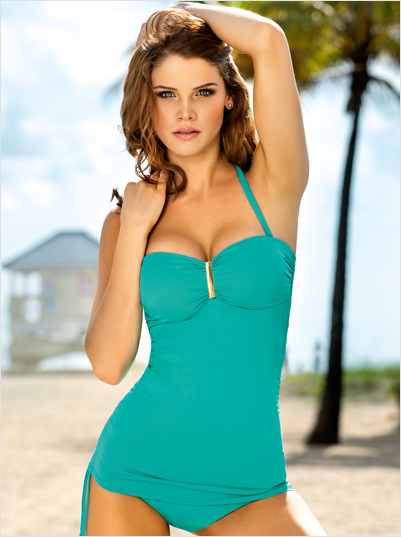 Swim season is coming soon (if you haven't already been hitting the waterparks), so head on over to Leonisa and pick yourself out a great suit. (Or two —  I was wondering today why I always get a couple of suits in each size for the girls, and I only buy myself one good suit, when I'll wear my suit for the next five years.)
Summer, and swimming with my two crazy kids: bring it on.