Jen and I have both confessed how satisfying we find it to have our kids properly outfitted for the cold. When I was pregnant and then when Bee was little I felt like something was wrong with me because I wasn't really into buying clothes for her. Then her first winter came and I found myself online shopping for her winter gear for hours. The joy in finding a great piece of gear that would keep her warm and snug was so satisfying, and soothed some motherly instinct in me.
My family loves to be outside in the winter, so having high-quality outerwear that allows us to keep doing the things we love with Bee is worth it. I learned the hard way how easy it is to under dress a small child, especially when they aren't walking and generating their own heat. Last winter we had thought we had put a million layers on Beatrice only to come in from a stroller run and find her ankles bright red and cheeks frozen.
I'd heard about the Swedish company Polarn O. Pyret online — first in a blog written by Alaskans who take their babies and kids hiking — then came across it everywhere. I fell in love with their products (such as the helmet hat Bee wears everywhere) and their philosophy. The company ascribes to the Swedish idea that "There is no bad weather, only bad clothing," and believes that "clothes should withstand wear-and-tear and become part of your family; from brother to sister, cousin to cousin."
The company expanded to the U.S. a few years ago, and I thought about writing them and letting them know that with our cold weather and Scandinavian heritage, they were perfect fit for the Minneapolis/St. Paul area. It looks like their market research team agreed, because a month or two ago I was walking around the Galleria in Edina and saw that they were opening a store!
I contacted Polarn O. Pyret to see if they'd be interested in sharing a few items with us so we could introduce them to our readers, and they generously sent us the following: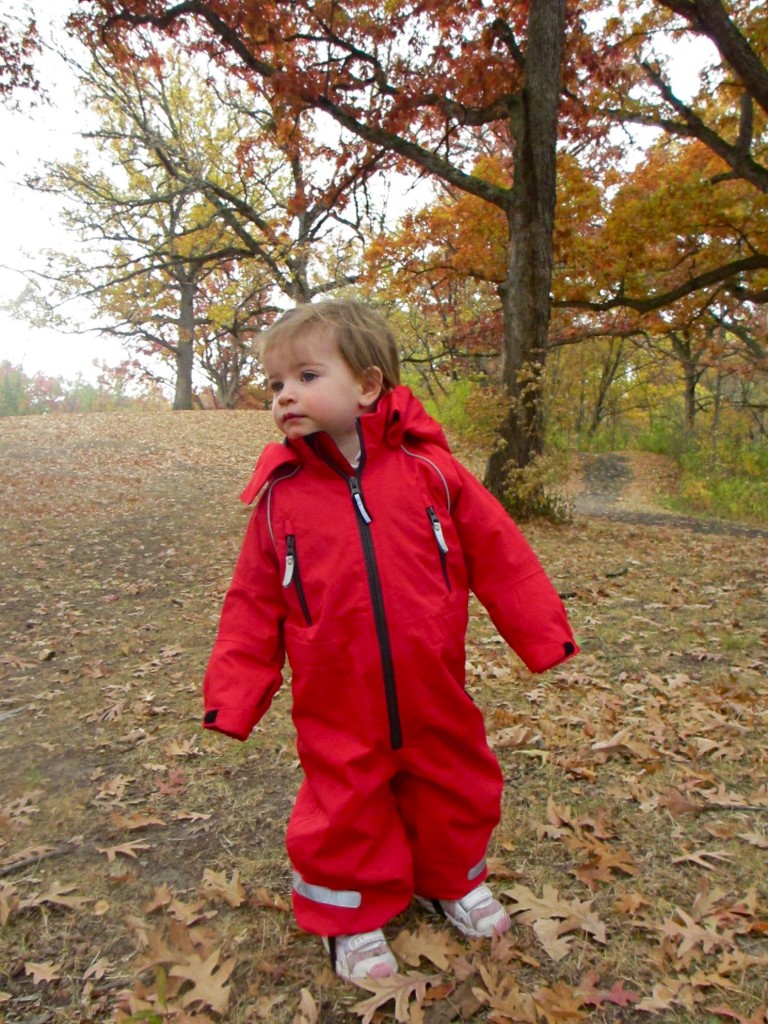 Bee doing her best model pose.
I can't imagine a better designed outer layer for a baby or child than this suit. The stirrup bottoms keep the pants from riding up (no frozen ankles!), the wind- and water-proof shell keeps the elements out, and the detachable fleece lining means the suit can be light enough for a rain suit, great as is for midweight suit, or layered up underneath for full winter protection. And as this winter is going to be challenging with a new baby in tow, knowing that I can easily get Bee ready and with a single zip head outdoors means we'll both be more likely to get the outside time we need.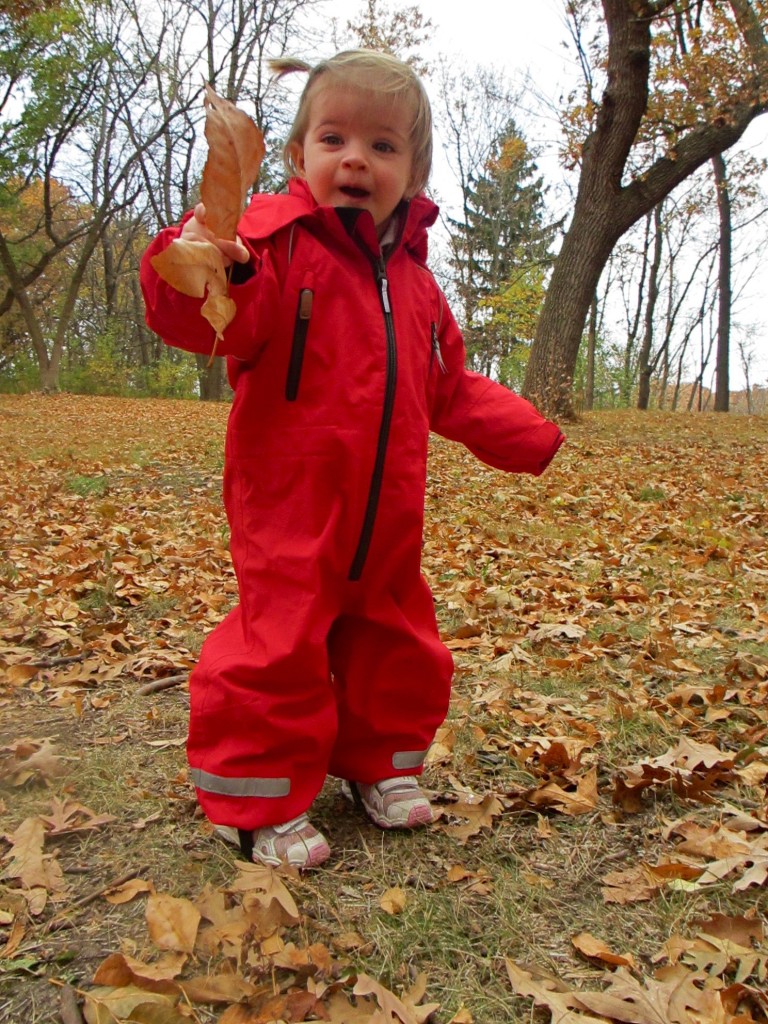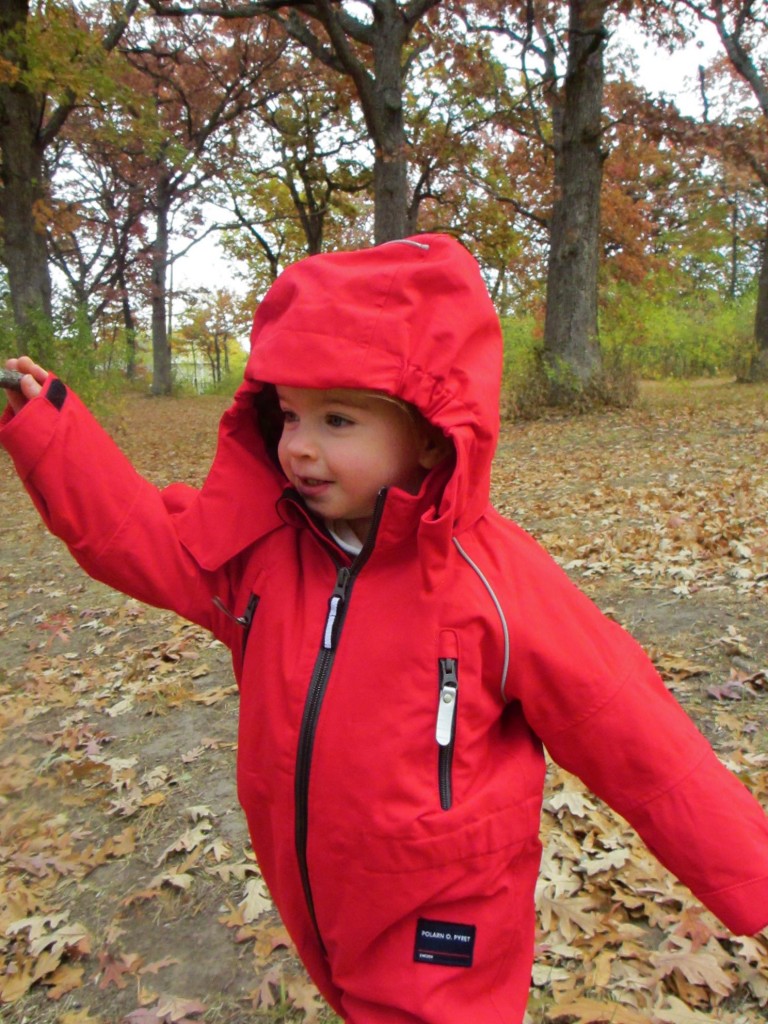 A serious hood for serious weather. Bee usually whacks hoods down with a single swipe but didn't mind this one.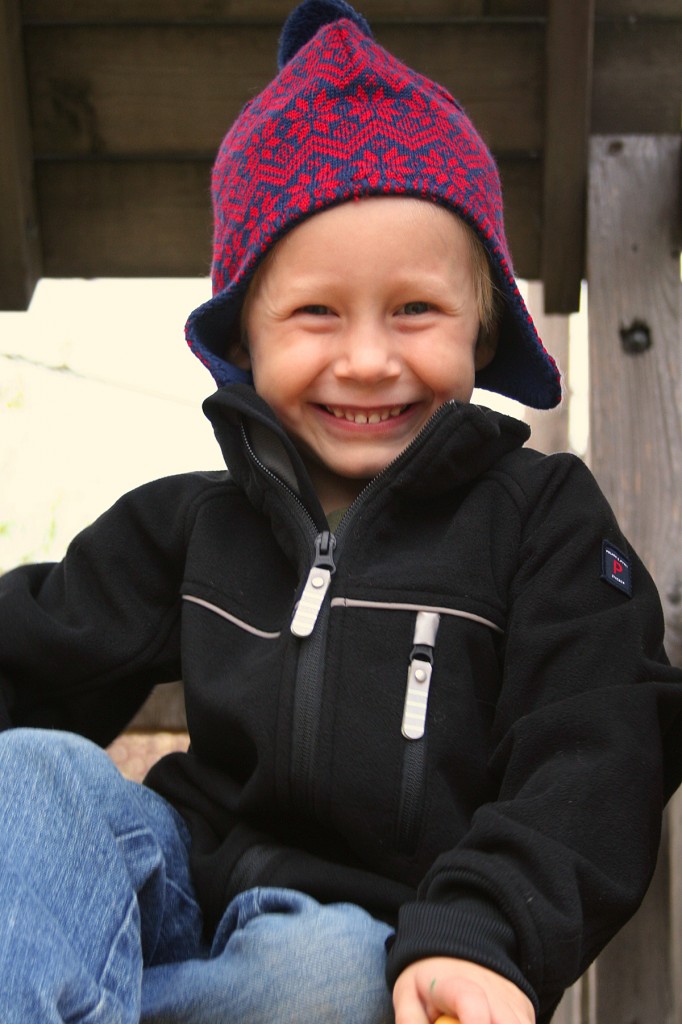 Noah is incredibly sensitive to how clothing feels — no tags, to scratchy spots, no stiffness, no exposed zipper. Jen's favorite feature of this fleece might be the ingenious wrapping of the zipper at the top. No zipper chin!
Jen said that the windfleece jacket is incredibly soft and high-quality. It's cute, moves easily, and is super warm. As a self-described safety mama, she especially likes that the front seams and zipper pulls are reflective.
PO.P describes this fleece as a mid layer, and Jen said it will be great under his snow suit for skiing lessons in January. Noah is proudly wearing it to school today and was excited to show his teacher.
The hat is adorable and super soft and warm. Jen said Noah wore it willingly and that is saying something, since he's super-sensitive to anything even the slightest bit uncomfortable.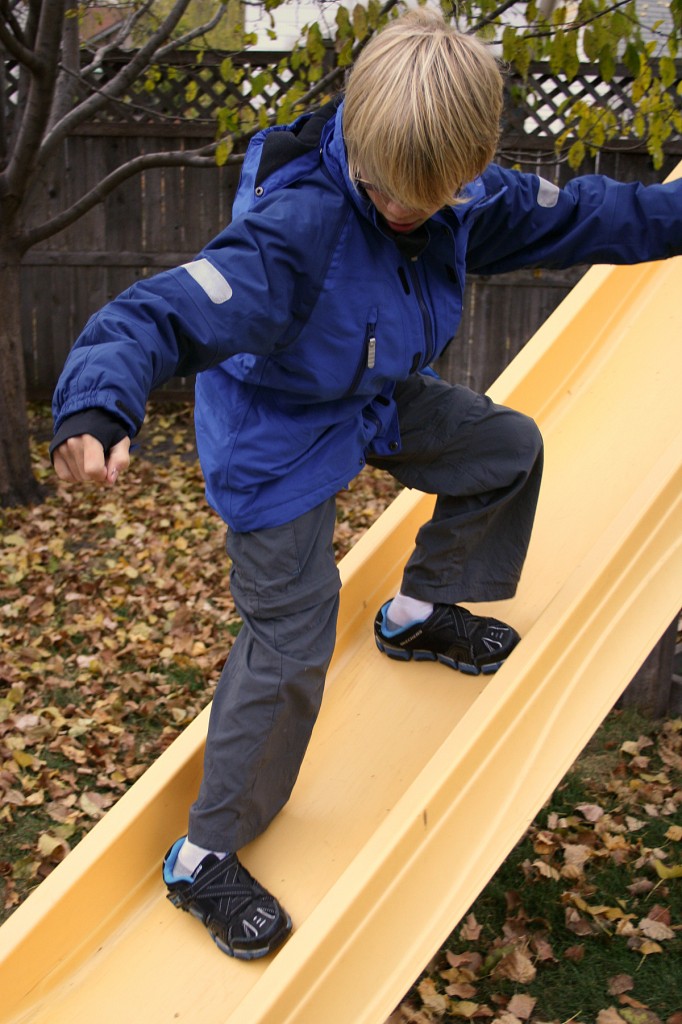 Owen's outerwear must withstand some serious adventuring, like hiking, rock climbing, skiing, tree climbing, and playing Harry Potter on the playground. It must also look cool. He reported that this jacket passed the look-cool test, and did his best to break it in for proper adventure use.
The Wear Everywhere Winter Jacket is windproof, waterproof, has all seams fully taped, and is listed as the warmest outerwear PO.P makes. It's a serious winter coat but not bulky, so Owen was able to move and play easily in it. It also has several reflective patches, which Jen loves, since it can be very dark on the ski hill or at the bus stop.
Owen takes skiing lessons and goes on at least one trip each winter with his grandparents. Jen said this will be a great skiing (or sledding coat), as there is an elastic snow shield at the waist that can be snapped shut to keep out the snow and cold. (This is especially important as Owen is now too cool for bib snow pants and wears boarder-style pants. Brrr!)
Owen said he especially loves the sleeve-cuff with thumb hole. This coat has chin guard to cover the zipper as well, which will be great at the top of Lutsen Mountain in February. (Last year on his trip it was 20 below!) Most important for a 6th grader is that he pronounced it cool and wore it to school today. He likes the design and so does Jen. (Phew, something they can agree on.)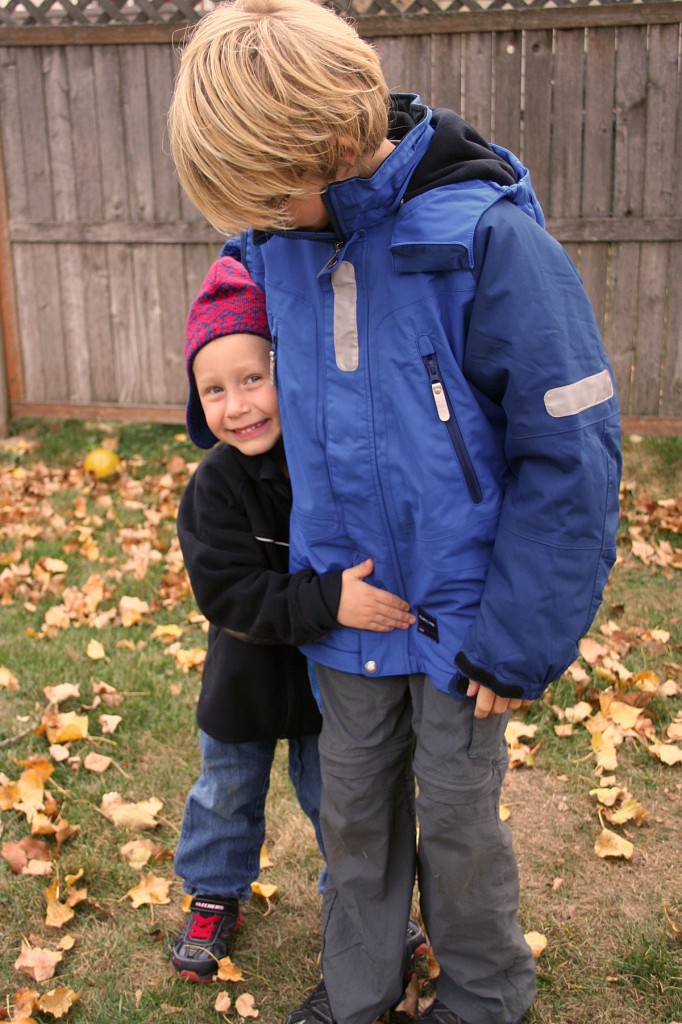 The direct translation for the Swedish Polarn O. Pyret means "buddy and the little guy." Awww.
Polarn O. Pyret also sent a bunting along for the new baby! It's super sweet and soft. Stay tuned later this week for pictures of the bunting bag in action, courtesy of a stand-in model — my friend's gorgeous five-month-old — because me holding it up to my belly doesn't have the same effect.
Sale!
We wanted to get this post up quickly to alert to you PO.P's twice a year outerwear sale. Hats, coats, mittens, and boots are 25% off through this Sunday, October 21.
Borealis reader exclusive!
Check out the PO.P store in person and help welcome them to Minnesota. Spend $50 in their Edina store and mention Borealis Blog and they'll give you a free gift!
Thanks so much Polarn O. Pyret!