I don't think I'm ready to write about my birth story yet (although it went well) and I'm nervous to write too much about how things are going lest I jinx it. But it's incredible how much easier and more enjoyable having a baby is the second time around. As I use various techniques to keep a sleepy baby focused on nursing or recall the stages of newborn poop (there are lots of colors involved), I'm in awe about how much I learned the first time, and how brave new parents are, caring for a very tiny being while learning it as they go.
It was reassuring this time to know what I'd need to make life easier, from packing a sleep mask in the hospital bag to asking my mom to spend a night with me in the hospital. (I'm so glad I asked my mom to do this; not only did I feel amazing after a night of maximum sleep, but also it was so wonderful sharing that experience with my mom.)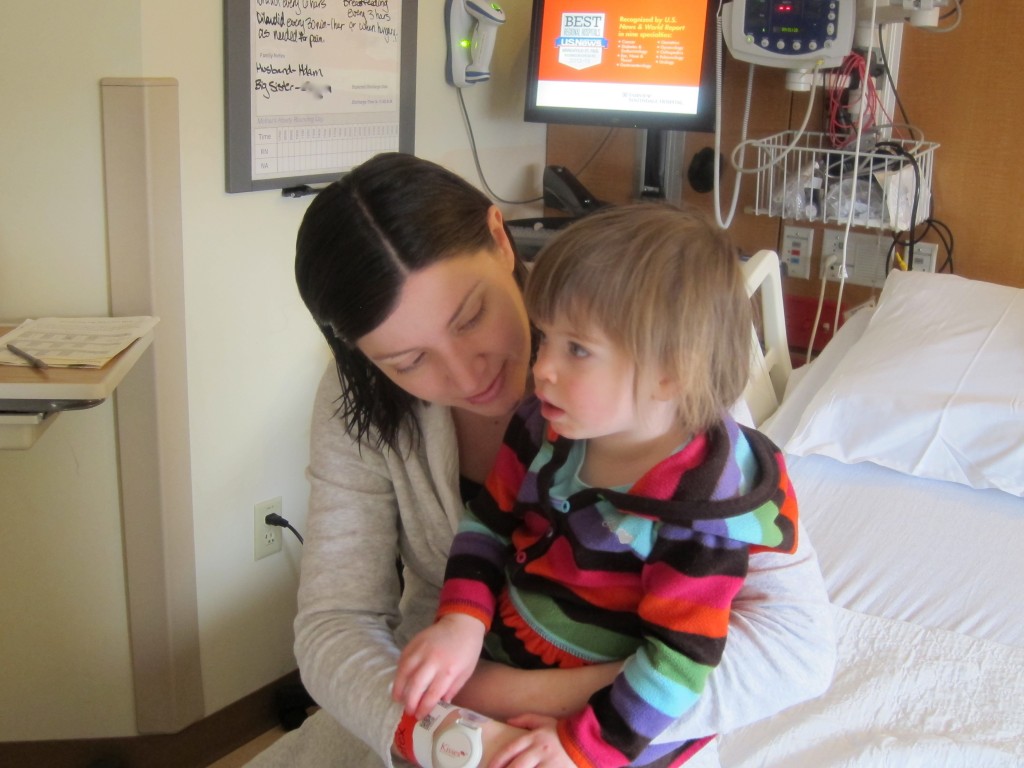 What I didn't expect was how different Beatrice would seem to me now that we have the baby. When she walked into my hospital room she broke my heart with what a big girl she was, her face a mixture of pride and bravery. She snuggled with me in the bed, giving me reassuring hugs, and giving the baby a kiss and calling her "my baby." When the visit was done she dutifully left with her grandparents, calling "bye-bye Mama" and waving over her shoulder. I almost want her to cling to me and not be so darn grown up about the whole thing.
Yesterday we took Beatrice for a big girl haircut to match the girl she's grown into. Adam took the baby for a quick run through Trader Joe's while Bee put her hand into mine and walked down the sidewalk to the kid's haircut place. Getting her hair cut was such a nice mama and daughter thing to do, doubly special since it was just the two of us.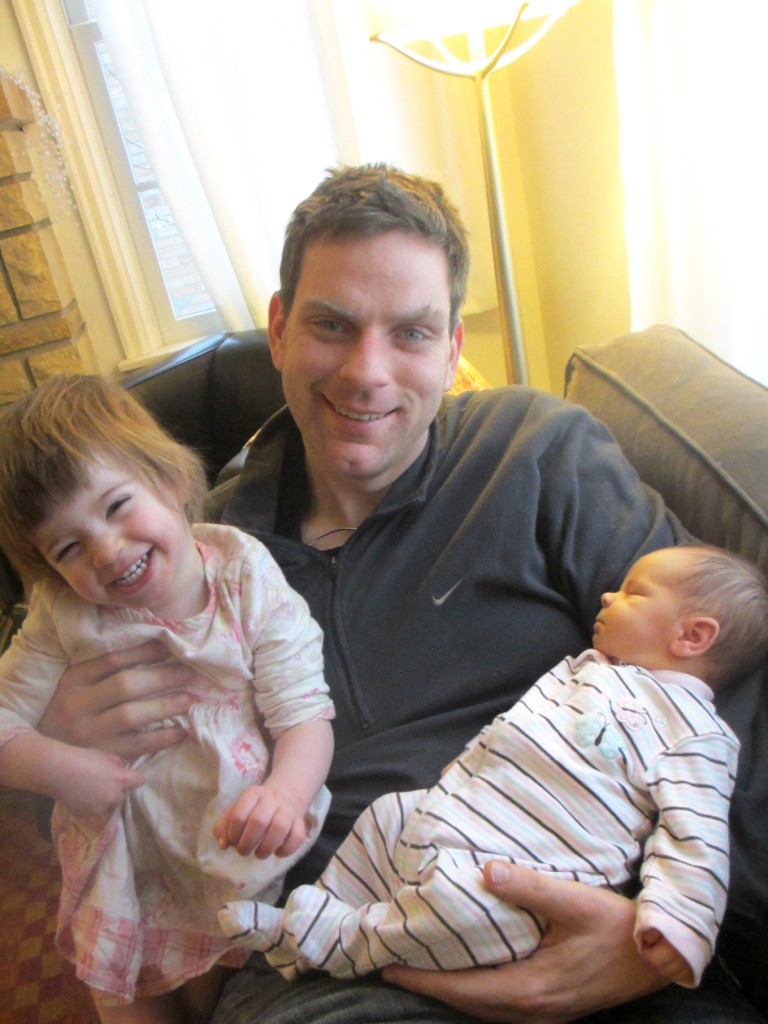 I know those of you with older kids are probably laughing at my sentimentality over a not-quite-two-year-old, but you won't find this mama wishing away these early stages anytime soon. I'll take my toddler whining and up-all-night newborn and enjoy them while I can, knowing that the time will pass all too soon.