Last year we thought long and hard about Father's Day and why it is a gift-giving challenge. We did original research with dads (okay, two) and generated a lot of great ideas. Those are all still good, but here a few new finds we've come across for this year's Father's Day gift.
Breanne's Picks
A quick disclaimer: I find my dad (and husband, for that matter) really hard to shop for, and often go for food and photo gifts, like we covered in our last post. (This year's gift is going to feature mpix heavily.) And true confession: I'm still delinquent on my dad's birthday gift (his birthday was in April!) So lest you think we have it all together; worry not, we don't.
Courtesy of my friend Allie (who always knows the latest and greatest) — the Swedish FireKnife. Yes, you read that correctly — a tool that combines knives and fire. It doesn't get more manly than that. And look! They come in pretty colors. $29.
This is a bit luxe for most Father's Day budgets, but this Minnesota-made canoe paddle by Sanborn ($160) is as handsome as it is functional.
For fathers of girls who missed out on Darth Vader and Son, there is now Vader's Little Princess. $10.
Or Twins tickets? You drive and take care of all the details so your dad doesn't have to.
Also, who wouldn't appreciate a massage? Dads get sore, too.
Jen's Picks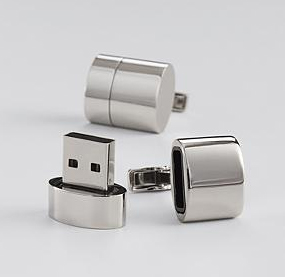 Any business-traveling, gadget-loving, French-cuff sporting dad would certainly love these wifi hotspot cuff links. I know my husband would, but I subscribed him to this blog so he won't be getting them. Well, that and the $300 price tag, but still, these are so cool I had to include them.
Speaking of cuff links, I bought my husband (and already gave them because I was too excited to wait) these custom-made map cuff links from Larissa Loden, a Minnesota artist. I chose Lyon and Cassis, France, where Scott studied last year. He genuinely, truly loved them, and it's hard to get a sentimental gift for this guy. These are $40.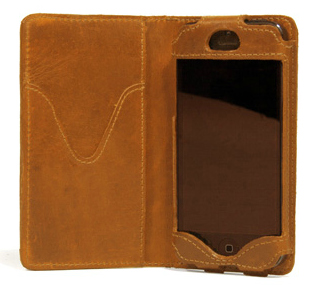 I am in love with everything leather at St. Paul's J. W. Hulme and wish I could afford it for all the fathers in my life. This iPhone wallet is pretty awesome, and is one of the more affordable choices at $95. My dad has a J.W. Hulme briefcase that he's had my whole life and probably longer. They are made in the USA and guaranteed for life.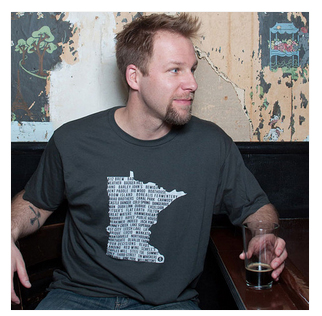 Most guys like beer, and I can think of several Minnesota dads who would like this "State of Beer" t-shirt featuring Minnesota breweries. Also available is a Minneapolis-St. Paul version with city-based brewery names forming a pint glass. I may or may not have purchased this shirt for a dad I know already. $20.
I like my boys to make their gifts, and this one is perfect for every single man we know. Grandpas, dads, uncles — it works for everyone: a bacon salt recipe from the blog Formal Fringe. Add to steaks, chops, burgers, eggs, pasta, probably even watermelon or ice cream. With men, it seems there's no application of bacon that isn't desirable.