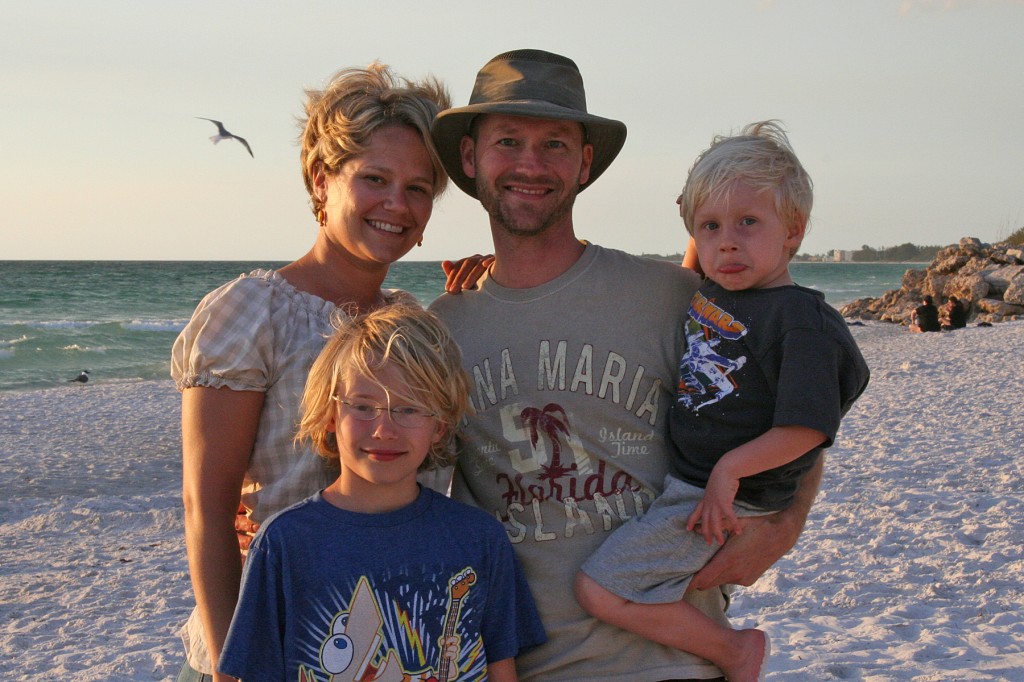 You may have guessed by now that while Breanne and I have much in common, there are some ways we differ. For example, her kind of adventure, and my kind of adventure. She packs up her baby and hikes to a cabin in the winter. I pack my Kindle and park myself on the beach. The same beach I've been to six times before.
But at least my boys are adventurous: they venture onto the sand, into the sea, and into the pool. When we really want to shake things up, we ride our bikes to the ice cream shop. Alas, we are not creatures of adventure. We are creatures of habit.
So here's our midwinter habit – a trip to Anna Maria Island on Florida's Gulf Coast during spring break. We rent a house (why venture to restaurants when we can eat our favorite meals at our own kitchen table?), some bikes, and a wagon to drag our stuff to the beach. We play in the water, sand, and pool. We get a tan and go to bed early. We play games and read books. We rest.
Maybe someday, when the boys are older, we'll try something adventurous. I bet my boys (big and small) would love whitewater rafting, hang-gliding, zip-lining, or hot-air balloons. Someday. But when we asked Owen whether we should go to DisneyWorld or Anna Maria this year, he chose Anna Maria.
That's my boy.