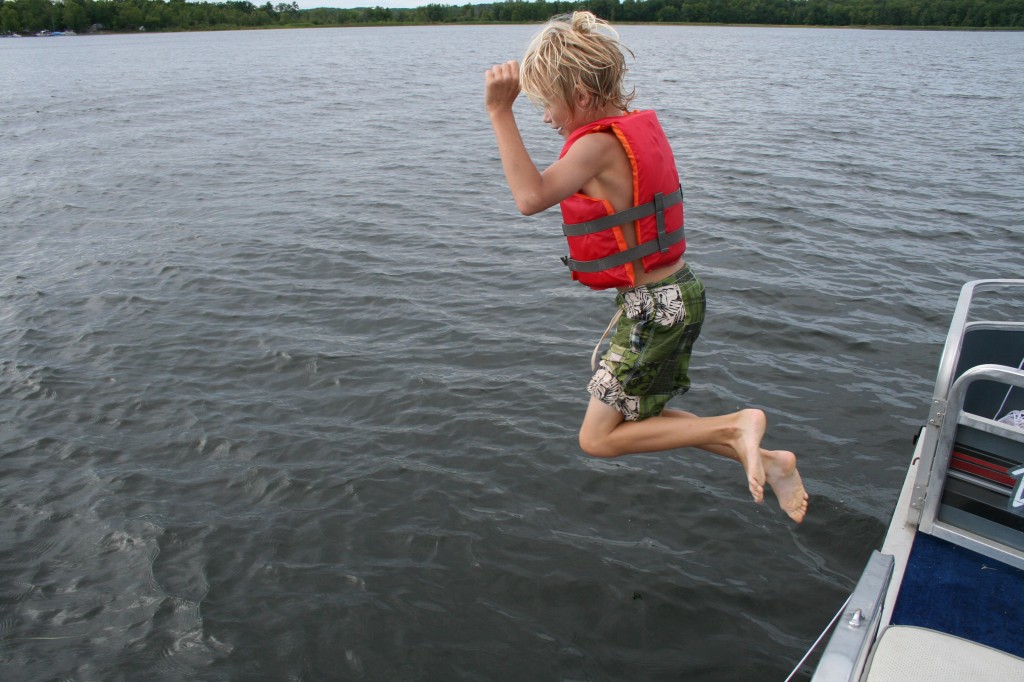 This is my second summer at home with my kids (after 10 years as a working mom) and I feel like I'm getting in my summer mom groove a bit better this year. A kid's summer should be about freedom and unstructured time and play, but too much of a good thing is just  . . . too much. There has to be balance between independent, fill-the-long-lazy-hours and planned, structured activity. And sometimes mom needs a beer on the back porch or a little sunbathing time, too.
My two boys are very different from each other. Owen needs nearly constant structure and is interested in every new experience and idea. Noah needs lots of unstructured time, and will play happily with the same Star Wars guys for weeks on end. Owen wants to go. Noah wants to stay. (Mom wants to read in the sun, but this isn't about me.)
Consequently Owen spends much of his summer at various day camps, sports leagues, and lessons, and Noah is happy to be alone a few hours a day with me. We have a large family and we do a lot of summer visiting. Between all this and our summer business, we had a grand total of seven (7!) unscheduled days for the entire summer vacation.
I set out to make the most of them, looking for interesting or new activities or places to go that would appeal to my kids' wide age range (and adults too). I also wanted activities close to home (within one hour at the most), not something we do frequently (so the Minnesota Science Museum and Children's Museum were out) and if possible, not really expensive. I did some research and asked my friends for their favorite summer fun suggestions. (Fortunately I have friends who get out way more than I do!)
If you live in the Twin Cities or close, here are some summer fun ideas for you. I hope you enjoy!
Summer Fun with Kids in Saint Paul
SkyZone — A giant trampoline amusement center where I understand even the walls are trampolines. Not really summer-specific but my boys love it so much and always ask to go so I think we'll give it a try when we can go on a weekday and avoid the crowds. There are locations in Oakdale and Plymouth.
Archery in the Parks — We did this just yesterday at William O'Brien State Park (40 minutes from Saint Paul) and I was so impressed by this relaxed, fun, and free program. Funded by the Clean Water, Land, and Legacy Amendment, the program travels among Minnesota state parks all summer. Kids to adults were trying it, and even Noah got a turn, with a lot of help by an incredibly patient park ranger. I love Minnesota.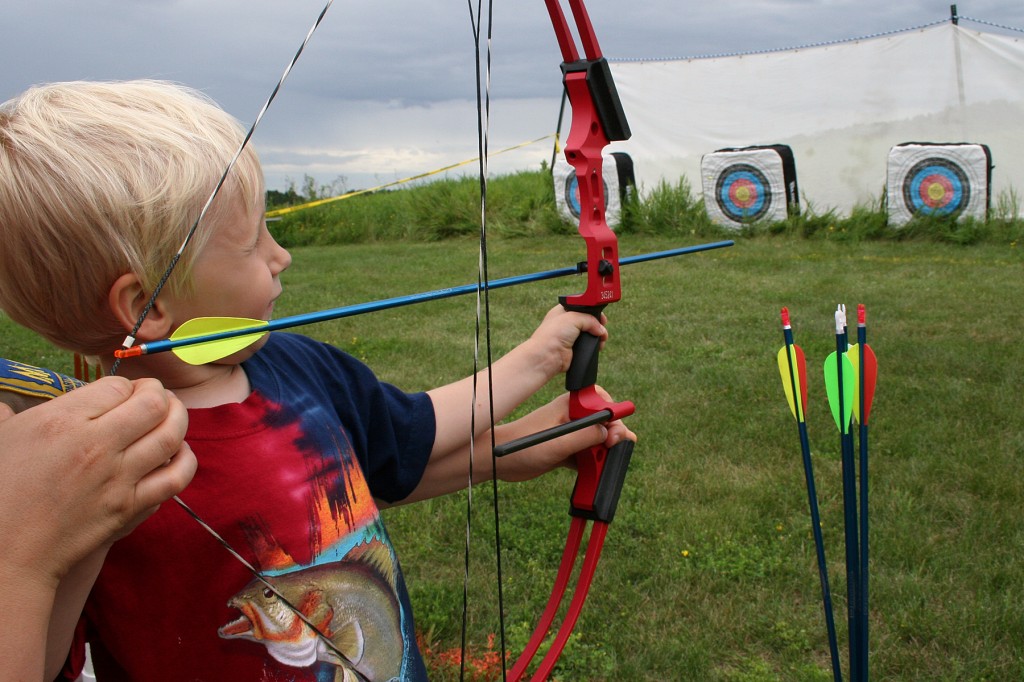 (A little aside about William O'Brien State Park. It also has miles of hiking trails, camping, canoe rentals, and a lake with a nice swimming beach, where we cooled off before coming home. I would definitely go there again. Yesterday's adventure cost me about $55 total, but that's because we had to eat lunch out. If I had been organized enough to make some PB&J, it would have cost $20 for a full day's entertainment, including Dairy Queen on the way home!)
Geocaching – My adventurous 10-year-old will love this; also a Minnesota State Parks/Legacy Amendment program. You can check out GPS units and even take a Geocaching 101 class for free at some of the parks.
Rock Climbing — Here's yet another parks program that's free and for all ages. You can sign up to learn to climb using proper equipment and with guides and training. The program is called "I Can Climb!" and it is one of several programs in the "I Can!" program series. (Archery, "I Can Camp!" "I Can Fish!" and "I Can Paddle!" are others.) I'm seriously in love with Minnesota's state parks and so glad the voters passed that amendment.
U-Pick (Anything!)— We picked berries yesterday but u-pick farms of all kinds have hours all summer where you can pick fruits or vegetables. We went to Natura Farms, where we have a CSA share this year. Here's a really helpful index of u-pick farms, sorted by county, to find one close to you.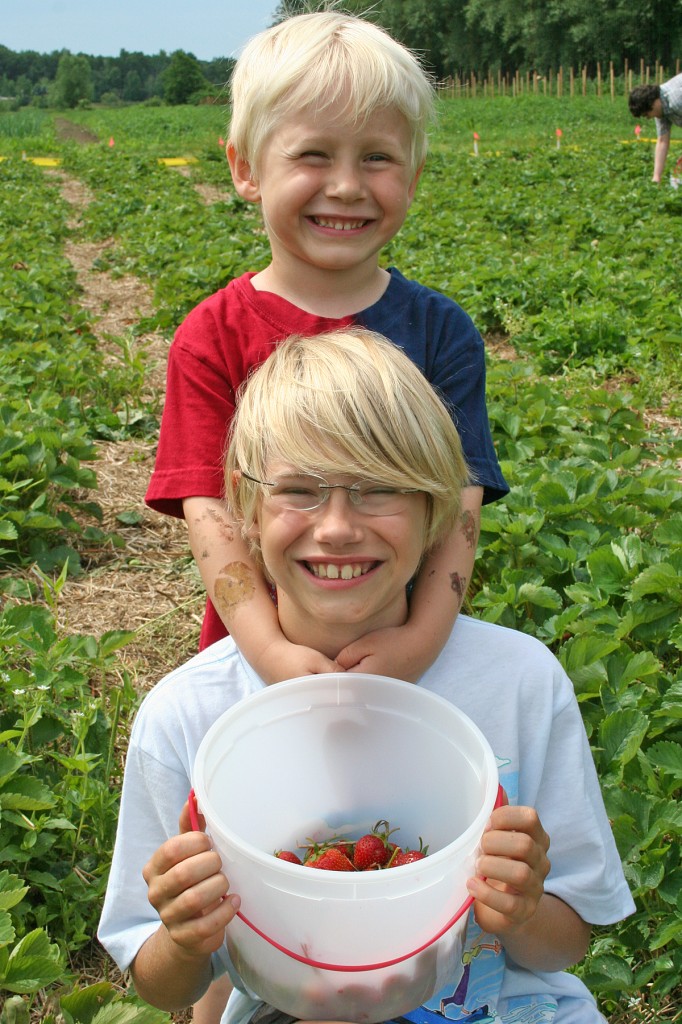 Movies in the Park – Comcast and the Saint Paul Parks and Recreation department show movies outside in the park all summer. When one is appropriate for Noah and fits our baseball and t-ball schedules, we plan to go. We've lived in Saint Paul for 20 years and have yet to make it!
Mears Park/Music in Mears – I love Mears Park in the Lowertown section of Saint Paul. It's a block from the Farmer's Market, is usually surrounded by food trucks, has a fun man-made babbling brook through the center, pretty gardens, and free concerts every week and sometimes mid-day. The boys love climbing rocks along the little brook and it is small and safe so I let them. It is a great place to picnic and relax!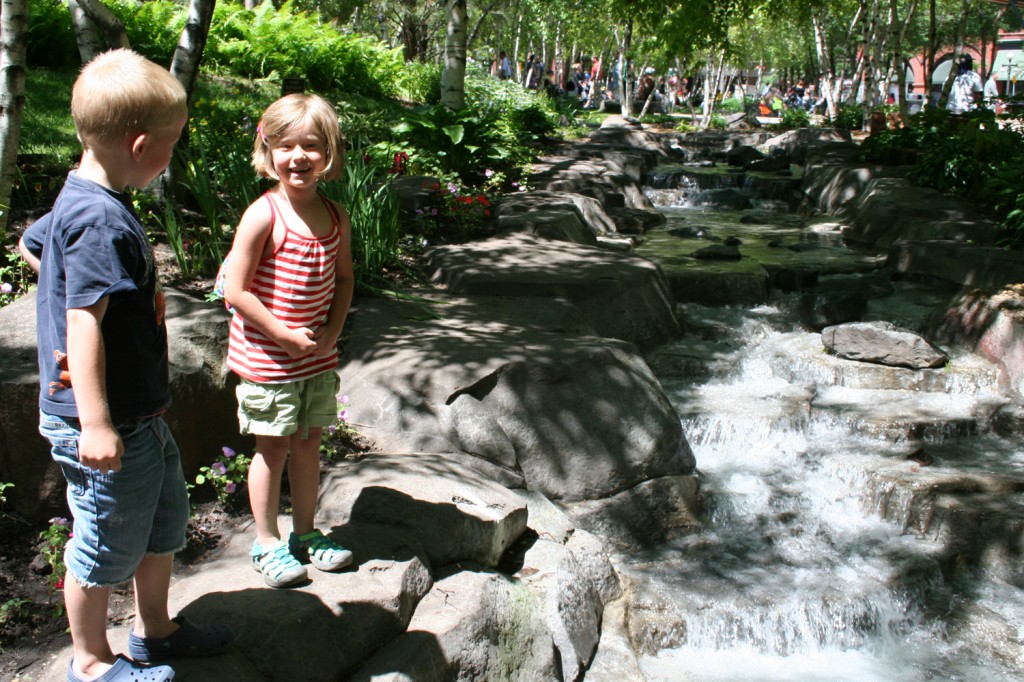 My niece and nephew in Mears Park.
Como Town – An amusement park that's small enough to manage, with rides for very little to middle-size kids. There's nothing big or scary here, and you can get either all-day wristbands or just a few credits. (I always get just credits so there's a finite number of rides.) My boys love it, so we make it there once per summer. The Como Zoo is right there too, and the carousel, conservatory, and playgrounds, picnic space, a lake, and coffee shop.
Gibbs Farm Museum — In Lauderdale just north of Saint Paul, the Gibbs Museum is part of the Ramsey County Historical Society. Tour the farmhouse, sod house, tipi, and barn, and work in the market and medicine crop fields, where everything is done the way it was in 1849. There's also a schoolhouse at the museum. I think the boys will really like this.
Chutes and Ladders (actual name: Hyland Park Reserve) — I'd never heard of this until this year but it is definitely on the list. This park is in Bloomington and is so named because of its elaborate climbing and slide structure.
Como and Highland Pools — Both city pools are now water park funlands, with Como Pool reopening just this year. I think the climbing wall and zipline will make Como our new favorite. A family membership gets you in to both pools, plus the Great River Water Park (indoor), as many times as you want all summer.
More museums! —  All of these museums were suggested by my friends as places they like to go with their kids. I've been to the Mill City Museum and it is really fun and interesting, as is the Minnesota History Center. The Pavek and The Works are new to me, so we definitely need to check them out. My friend Jessica urged me to get free museum passes from the Saint Paul Public Library, as it is the last year they are offering them.
Fun stores and restaurants — Why it took me more than a year to discover Mojo Monkey Donuts, I don't know. Thankfully that's been rectified. Parents-in-the-know also go to Wild Rumpus Books or rent surrey bikes at Minnehaha Falls and then eat delicious seafood at Sea Salt. The famous Grand Ole Creamery is a mile from my house and is a perfect after-dinner bike ride. Near the boys' school on Hamline Avenue is a new old-fashioned soda fountain called Lynden's that I want to try (Click on "The Buzz" to see a video). I also received a couple of new suggestions that sound really fun: The Pizza Farm in Stockholm, Wisconsin, and Pat's Tap Skee Club (yep, it's Skee Ball) in Minneapolis.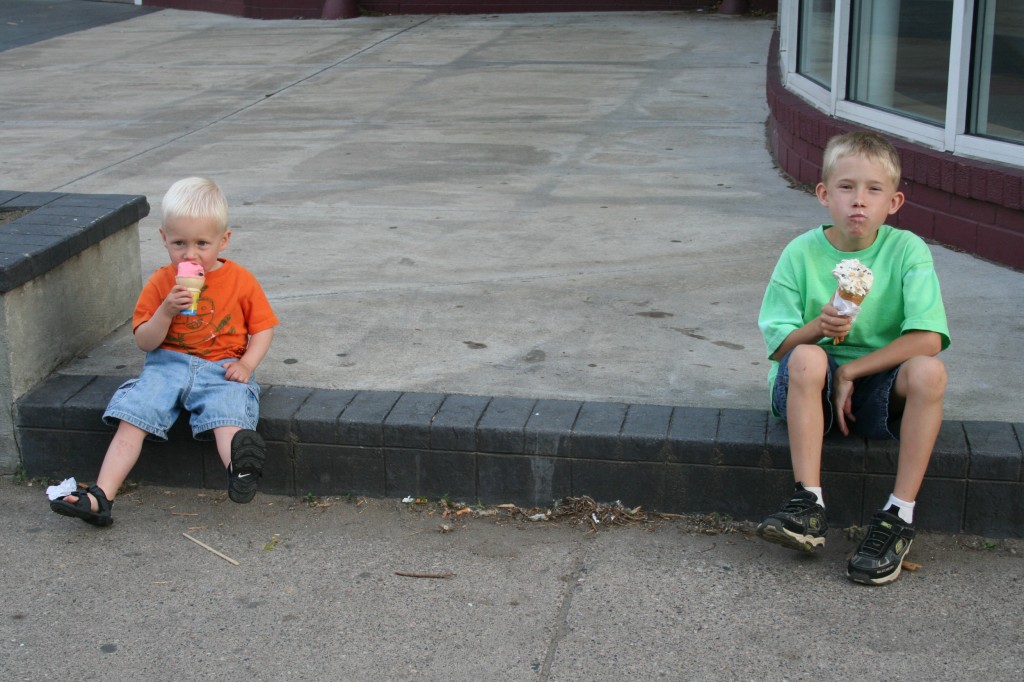 Minnesotans know how to make the most of summer, so if I missed your favorite summer fun idea, please add it in the comments. We don't want to miss a minute.