Rhubarb was the first edible I ever grew. When we moved into our house eight years ago the gardens were a mess (and still kind of are), but the rhubarb! The rhubarb appeared comfortingly and made me feel like I was doing something right. I harvested that rhubarb and made it into cakes and breads to share, and even put some up in the freezer. How pleased I was, with my harvesting and preserving! Back to the land indeed.
Rhubarb still brings me that same reassuring pride, and makes me feel connected to a larger tradition of northern climate women, turning those tough stalks into delicious desserts for their families.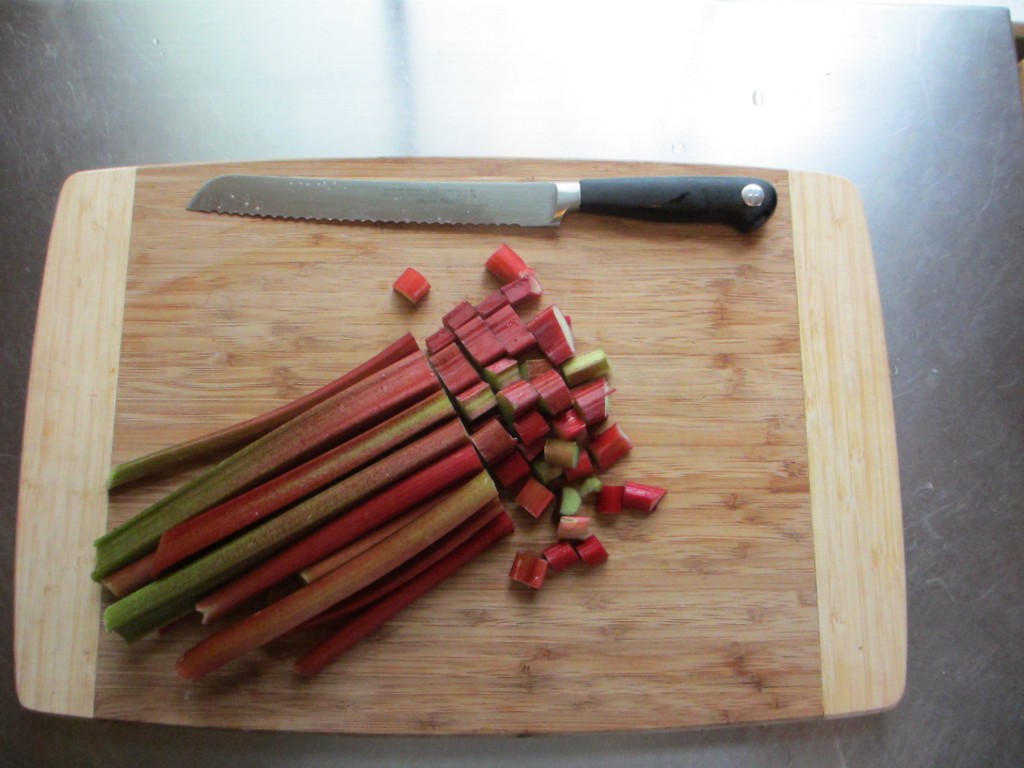 For baked goods, Beth Dooley and Lucia Watson's Rhubarb-Sour Cream Cake recipe is my favorite, from their invaluable collection, Savoring the Seasons of the Northern Heartland. The cake sets off the sour-sweetness of the rhubarb against a subtle note of black pepper.
But my favorite way is to drink it. Boiled down with or without sugar into a syrup, strained of its mushy pulp, and then mixed with club soda, rhubarb makes a fantastic fizzy drink. It also shines paired with a little vodka or white wine. In a land of chemical dyes and artificial colors, seeing the tough greenish stalks release a stunning pink hue never ceases to amaze me.
Rhubarb Syrup
One large handful rhubarb stalks, trimmed of leaves, rinsed, and cut into 1-inch slices
8 cups water
1 cup sugar, optional (I made it without sugar this year and was surprised at how much I liked it.)
Mix all of the ingredients in a big pot and bring to a boil. After it boils, reduce heat to a low simmer until the rhubarb dissolves into a mushy pulp, perhaps one hour. This is a flexible recipe, so feel free to leave it unattended as you chase your toddler around the yard or however else you spend your evenings. Strain well (I used my large pasta-sized mesh colander and a wide-mouthed bowl to make it easy), cool, and enjoy.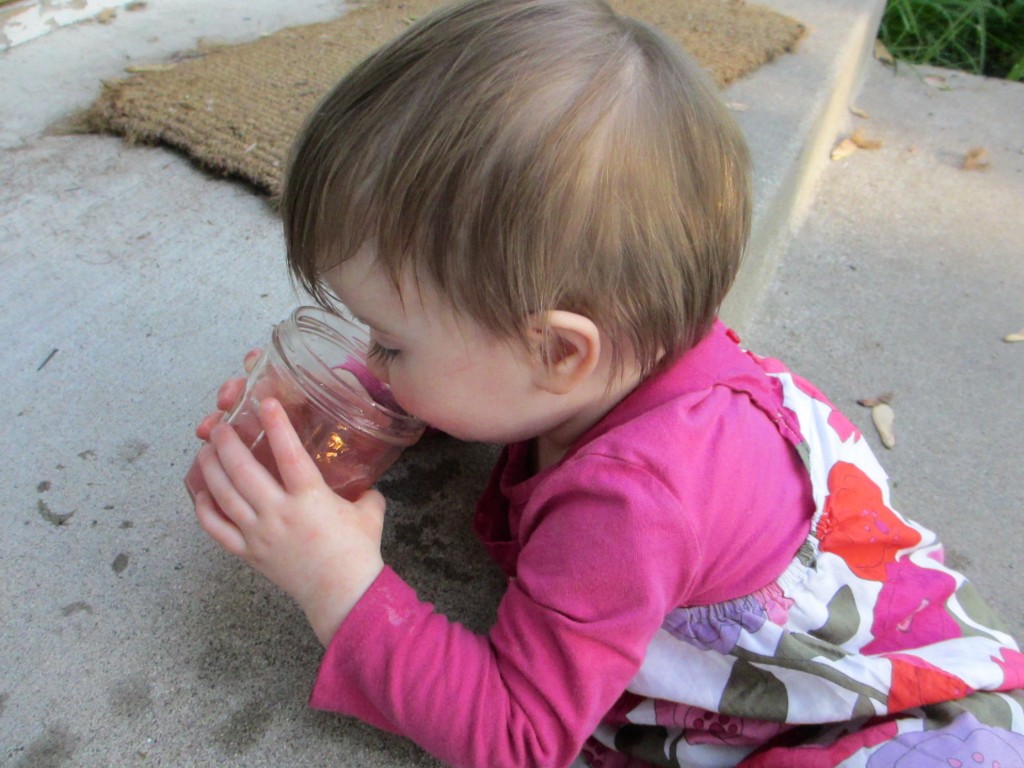 I didn't intend to share this with Beatrice, but you know how that goes with toddlers. To my surprise she loved it, even without sugar.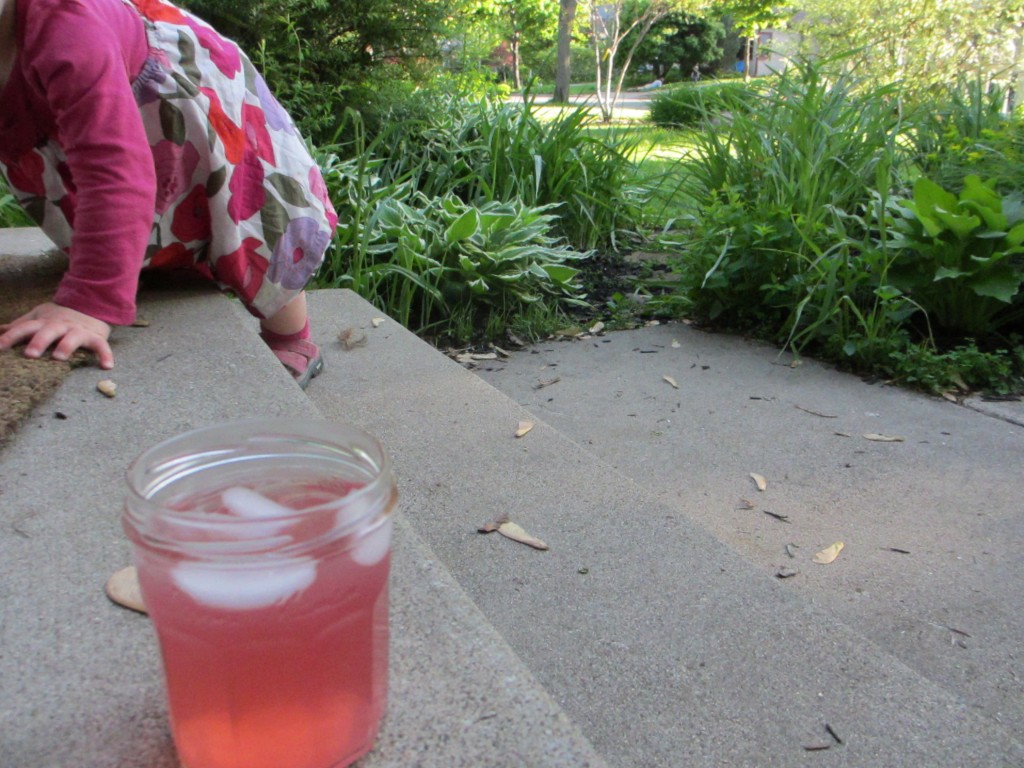 Enjoy!