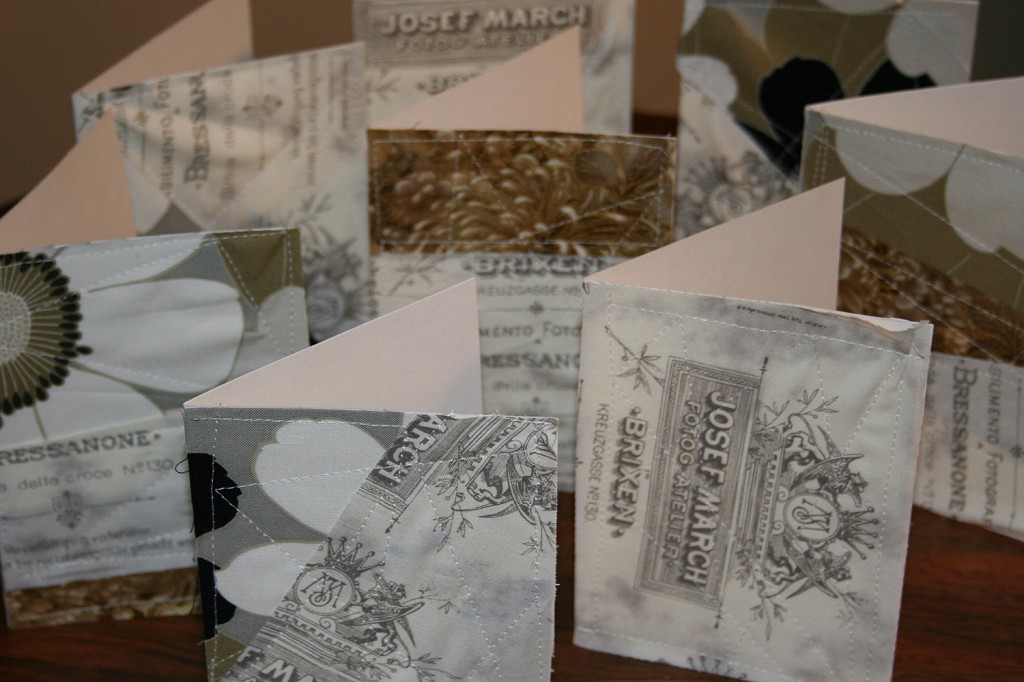 I'm not much of a sewist. As mentioned before, I'm most comfortable with straight lines and no patterns. But I do have a sewing machine and I love fabric.
So when I stumbled on this tutorial by Dana at MADE for how to sew fabric cards using little bits of cute fabric, I was all in, and invited my friend Kristen over to sew on paper. She and I have a similar approach to crafting: we like it, we like to make useful things, we make what pleases us, and good enough is always good enough. Perfect need not apply.
That's what makes these little babies so right for us. We marveled after completing each one that we really, truly could not screw them up. No matter how poorly we sewed, or if the fabric bunched up, if we didn't love our abstract quilting lines, or even totally love our fabric combos, they still looked cute. This is my kind of sewing project.
It's super easy: Pick some fabrics that look cute together. Cut in any shapes you like. Sew down on to the front of the card, layering on your pieces as needed. When done, if desired, run the machine back and forth in completely random patterns to create a quilted effect. Trim off the excess fabric with a rotary cutter, mat, and clear ruler.
We did discover a few things that would make this easy project even easier:
Using thread that matches your card stock is best, so that any knots, bunching, or other imperfections on the back side of the front are less visible. Contrast thread would be cute, if you are better at sewing than me.
If you are using a dark, solid fabric or a large pattern, plan your quilting a little bit more than just pressing the pedal and moving the card back and forth (my preferred method). I found I didn't love seeing my angled lines across a big black flower.
Open your card and trim fabric from inside of the cover or you might cut the paper too. (I did this lots of times.) When trimming the edge that lines up the fold (which you have to do from the front), be extra careful. We both lost at least one card due to cutting right through the fold!
I used little cards; Kristen had bigger ones. We decided we liked both sizes for different reasons: mine went faster, hers allowed for more pattern and design flexibility. Again, you can't mess this up.
This project uses a lot of thread. Have extra on hand, or send husband to fabric store. When he calls to tell you they are closed (it is Sunday) direct him to Target. They have white thread at least.
If you find yourself purchasing fabric with the intention of making more cards with it, you may need a crafting intervention. Kristen and I had two marathon sewing sessions and made who knows how many dozens of cards (I lost track). We both admitted to buying more fabric just for the second session. When a project is supposed to be one where you use up little bits of your fabric stash, buying fabric for the express purpose of sewing it onto paper might indicate a bit of a problem.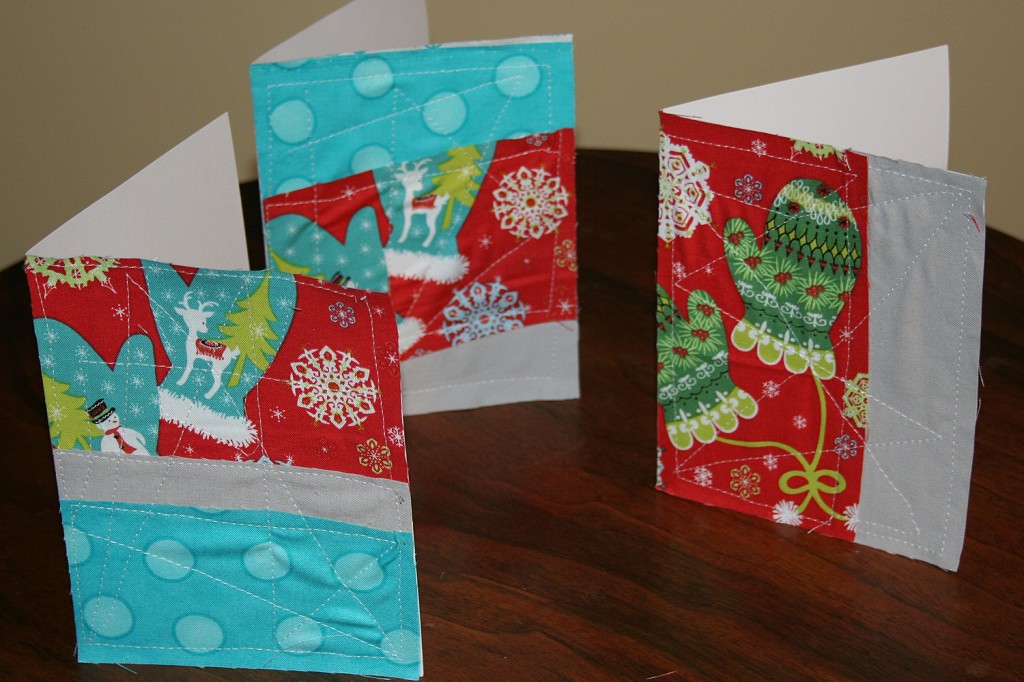 I think this set was my favorite; one of Kristen's designs.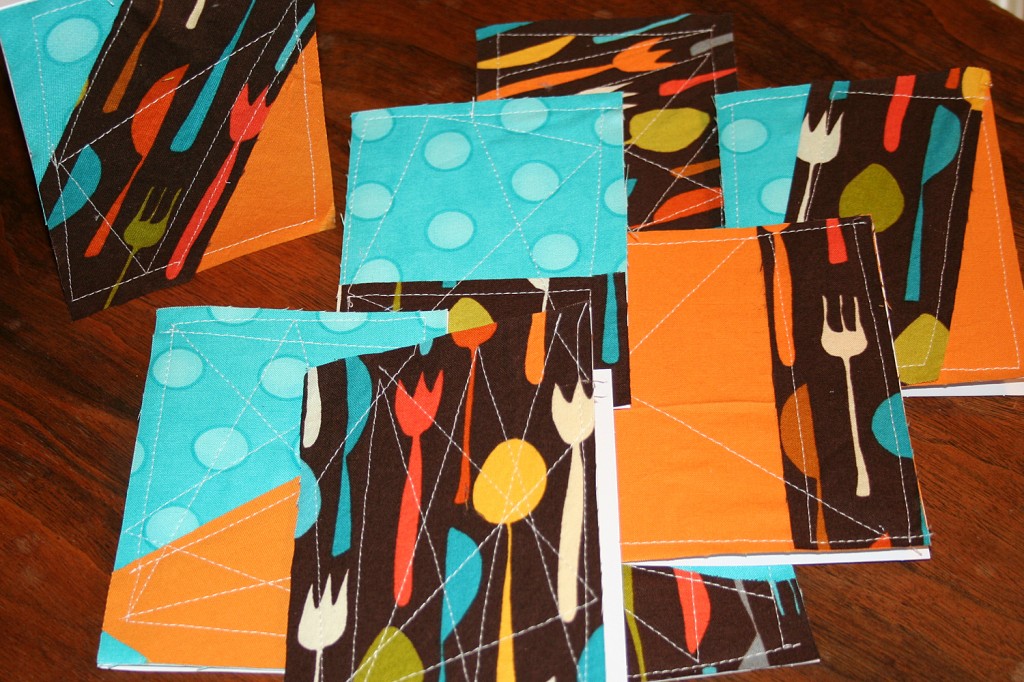 I was so in love with this cutlery fabric that I made a ton of these. Then I realized they might have limited usage. Oh well, cute colors.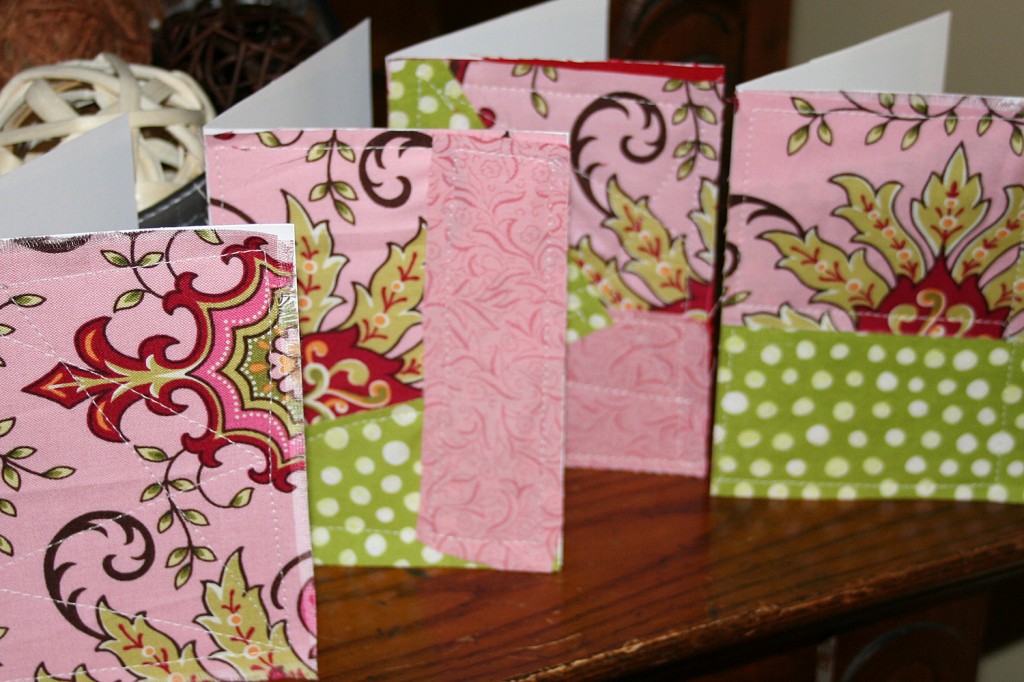 I love pink and red together.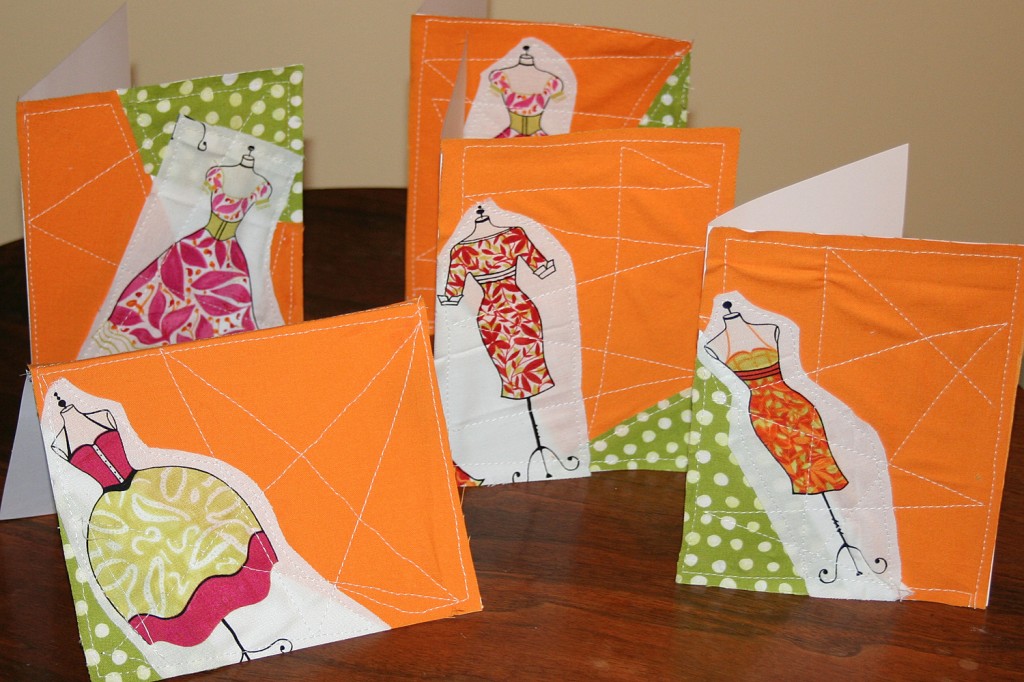 Kristen broke out of the geometric shape mold with these awesome dresses.
I love the orange so much! Also notice that all of these have polka dots. Dots seemed to really work.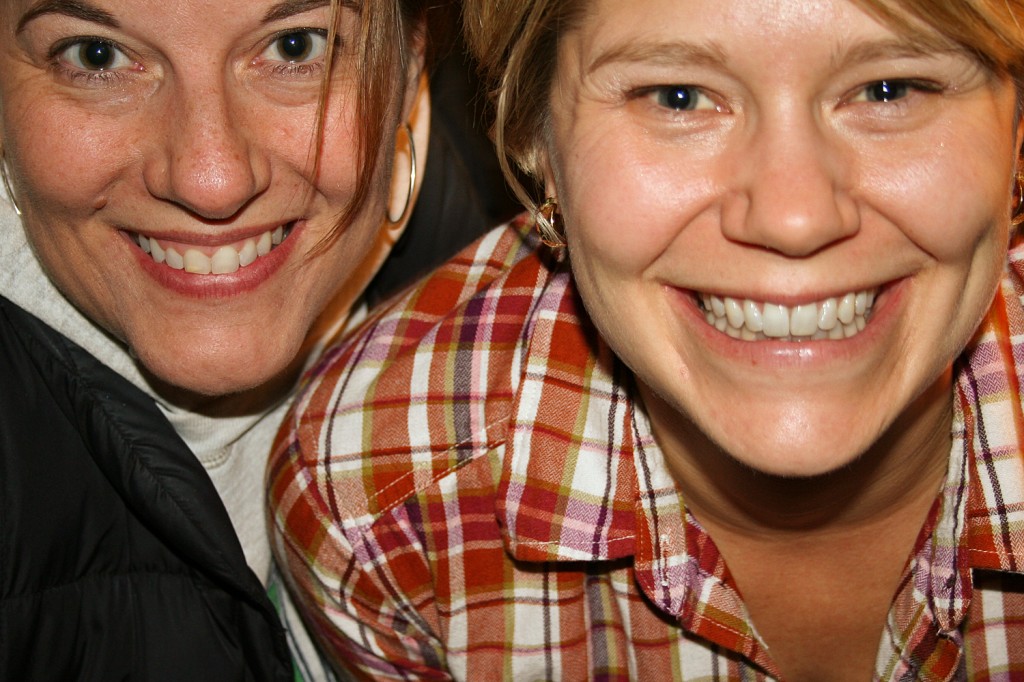 While we sewed, my four-year-old took pictures all over the house. His train set, his brother's leg, an extreme closeup of a pencil, his shelf full of diggers. I think he did pretty well with this picture of Kristen and me. I hope she's not mad that I posted it.