Practical gifts can really show how well you know someone, what you notice about them, and that you know what they love to do. A gift that makes their favorite (or necessary) tasks a little easier or more enjoyable is a thoughtful one that you know won't be gathering dust. Here are some we love to give.
Snow cleats
Due North cleats — for runners or anyone who doesn't like slipping on ice and snow. We've both run across bare ice with these on without slipping and it feels a little bit amazing. Snow and ice = 0, you with your cleats = Victory! $16. (These do wear out, so don't worry if your running or walking friend might already have them; she or he will be thrilled with more!)
Travel laundry and wet bags
Flight 001's Go Clean series of travel wet bags protect wet and dirty things from the rest of your bag contents. Great for travel, outdoor activities, parents, or anyone, really.  Also available located at the Walker Art Center.
Warm Skin lotion
One of the best products to protect your face from the outdoor cold and wind, Warm Skin coats, protects, and moisturizes. Available locally at most coops.
Water carafe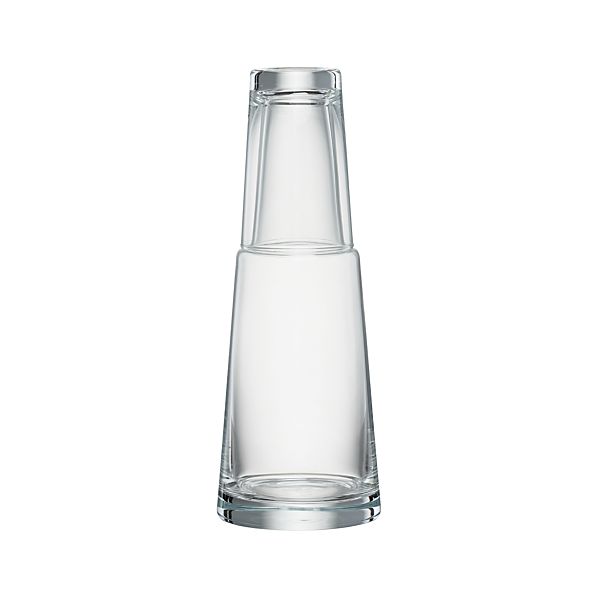 The Crate & Barrel bedside carafe, $20, is pretty and practical, especially if you have pets or little ones prone to tipping over your water glass.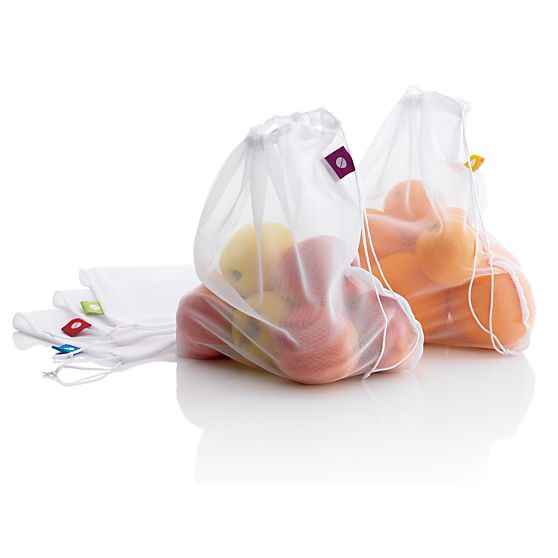 These mesh fabric bags are great for the environmentally conscious or farmer's market maven. They pack up tiny for the trip to the market, and wash and dry with your laundry. They are available from Crate and Barrel, the Container Store, and Target.
A kitchen tool that's a delight to use! It is reasonably priced, available in many stores (including Target, Cost Plus World Market, and virtually any kitchen or cooking store) and the great colors make it fun to give. For anyone who's lost part of their thumbs zesting lemons or grating a great wedge of Parmesan. Once they use it, they'll realize your gift-giving genius.
Canning jar lid
Turn a regular old canning jar into a travel mug with the Cuppow lid. Fun for your hipster sister and brother-in-law, and invented and made in Minnesota! $10 each.
Luggage Tags
Who doesn't have a black rolling suitcase? It seems that everyone does, so the bigger and brighter the luggage tag, the better. These can be a lot of fun to purchase and give to the travelers on your list; you can even make luggage tags personalized with photos too!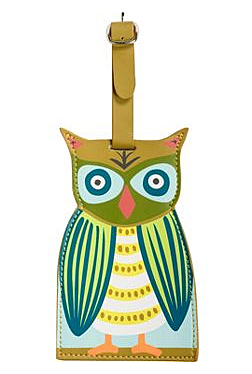 We like this owl from Paper Source, these bright silicone versions from Patina, a cute babushka from the Bibelot, or this set of two found on Amazon.
Desk Calendar
Jen absolutely can't live without her Snow and Graham desk calendar. She first received one as a gift a few years ago, and despite repeated hints to her husband (even sending him the link!) she has had to purchase it for herself every year since. The nearly square cards show the month at a glance and feature gorgeous, modern floral designs. On the back the pattern repeats without the month, so you could use them as art. (Jen makes cards out of hers.) It's small, beautiful, and practical — a gift-giving trifecta. The original is $18; there's a mini too, for $14.
Yoga Mat Bag
If your yoga friend, mom, sister-in-law, or cousin doesn't have a bag for her mat yet, she wants one. (Or, if like Jen she shrunk hers in the laundry and now the mat doesn't really fit but she's using it anyway, she needs another one.)
To find one, search yoga bag or yoga mat bag and get zillions of options. Or, just go to Target. They have cute ones by Gaiam.
Fun Clutch Wallet
These are something like handbags: it's okay to have several, because you never know when your wallet moods will change. This style is fun because it is generally inexpensive, can be found in all kinds of fun materials, patterns, and colors, and holds everything tight with a satisfying click. It can be carried alone (but, alas, no room for lipstick) but will fit in your bag. Find them at local shops like Karma in St. Paul or Primp in St. Paul or St. Louis Park, or check the accessories section at Target.
Gift Guide Giveaway!
Don't miss our giveaway of the "Emma" necklace from K Kay Designs! Read more here and leave a comment to be entered to win!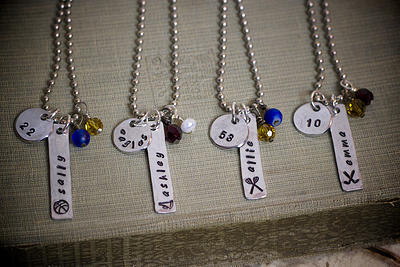 More gift guides!
This guide is one of our 2012 series of four guides: cozy, edible, practical, and personalized. Read them all for more great ideas!