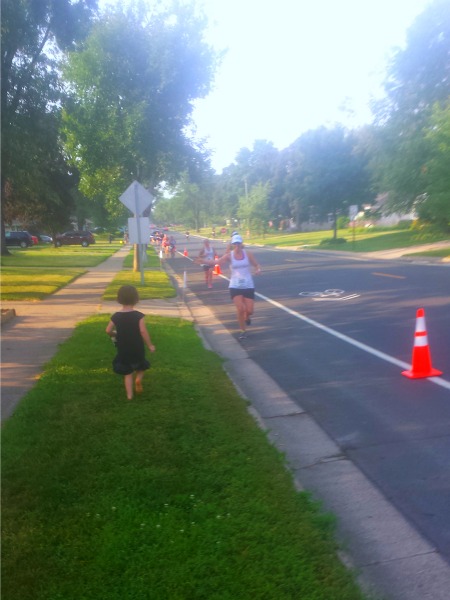 Last weekend I did my first race in THREE YEARS.
It's not like I haven't been running. Aside from the three months I missed around Blythe's birth, I have been running 2-4 times a week the whole time, and far enough to pull out a 10 miler on any given Saturday.
There are a lot of reasons I haven't done a race, but the main reason is I didn't want to take that much time for myself.
I take time for myself — to see friends, to get a pedicure, to run without the kids — but I'm pretty stingy about it. OK, really stingy.
And that's fine, except, once I did sign up for a race, one big thing happened:
I found it easier to prioritize my runs and felt less guilty doing so.
I usually fit my runs in around what we are doing as a family, which often means I'm running at non-ideal times. Or pushing a stroller.
And while training for the race, I did my first real training run in years — the kind where you set all your stuff out the night before and get up in the morning and go. And it felt amazing.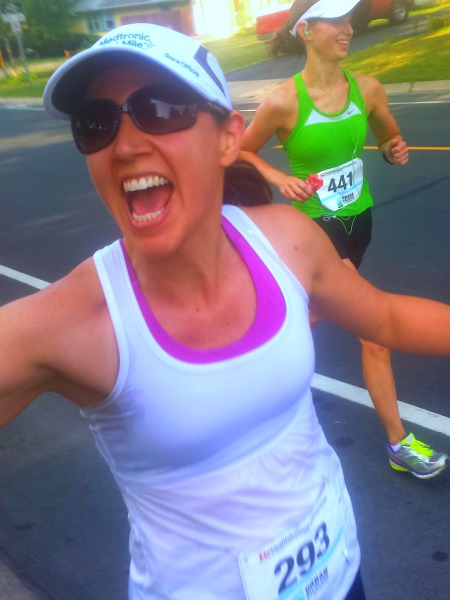 That training for the race was short-term helped, too. I need to do this run now because of where I am in my training, but after the race is over, I won't have to do this.
And then there was this bonus take-away: Taking time for my own training helped give me an extra push in supporting Adam in his training, going further than I would have previously to be supportive.
And friends, I surprised myself at the race. I am strong! The race — the Urban Wildland Half Marathon — was August-hot and humid, but I ran faster than I expected, and faster than my goal. I felt in control the whole time and ran a steady pace. Adam and the girls came out to cheer me on, and I felt so happy thinking of the role model I am setting for the girls.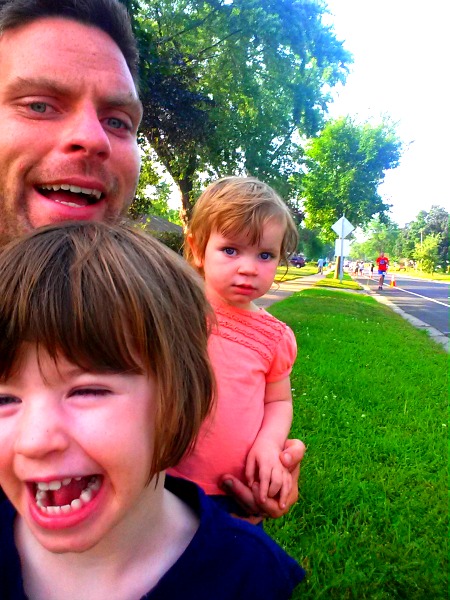 I don't have any other races on the calendar, but I'm certainly not going to let it go three years again before I do another one.
Starting line, I'll see you again soon.
Other running related posts: