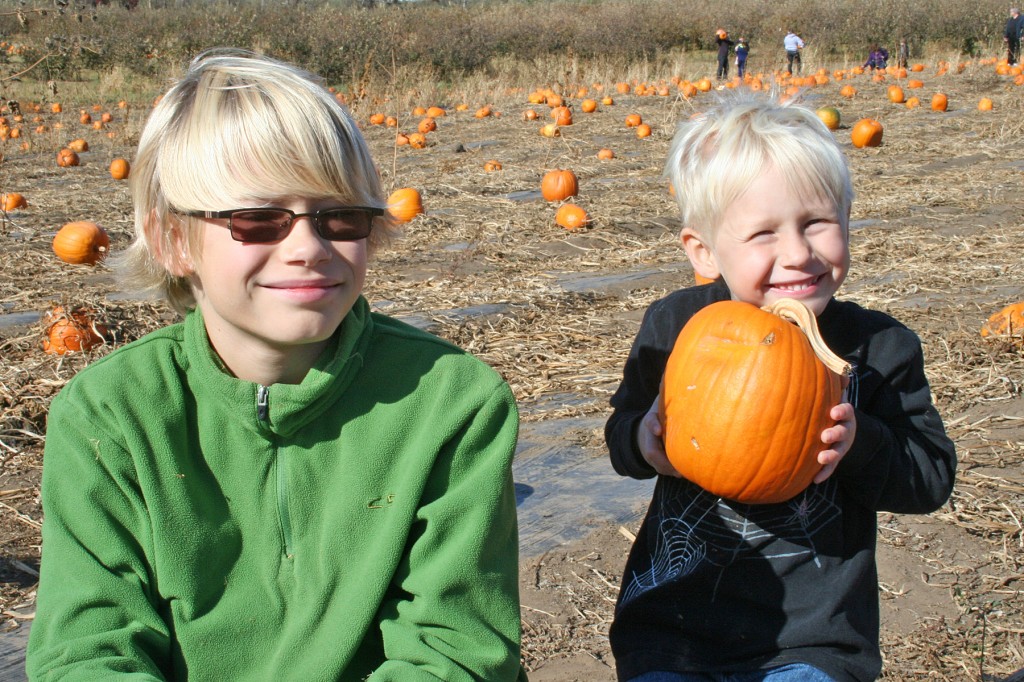 It is one of our family traditions: an October afternoon at the pumpkin patch. In the car on the way to Afton Apple Orchard today, the boys were counting up how many times they'd been there: Owen figured nine times, Noah had seven (counting his kindergarten field trip a month ago, of which he is extremely proud).
We always go to the same place — the ginormous playground made with tubes, tires, and 4X4s, the mountain of tractor tires and the giant haystacks are a must. A tractor-pulled hayride to the pumpkin patch, the giant rocking chair, and choosing their own, best-ever pumpkins are what they expect. I love that my boys love tradition. They way it always is. The things we do.
Afton Apple Orchard is a fun place to go. About a half-hour drive from St. Paul,  you'll go through lots of pretty, hilly farms and feel like you've really left town. There is a $3 entrance fee that covers lots of kid-friendly entertainment: a petting zoo, face painting, balloon animals, hayride, and aforementioned ginormous playground. You can pick apples or pumpkins yourself and pay by weight. The store also has lots of bagged apples, frozen apple pies and crisps to take home and bake, cider, and a little snack bar. (Don't expect a single healthy choice, though our pumpkin cinnamon donuts were delicious.) There's also a corn maze, but honestly, I'm afraid to go in so we've never tried it. There is an additional cost for that.
It's usually freezing when we go, but this year was sunny and warm. It was a great, easy, half-day adventure.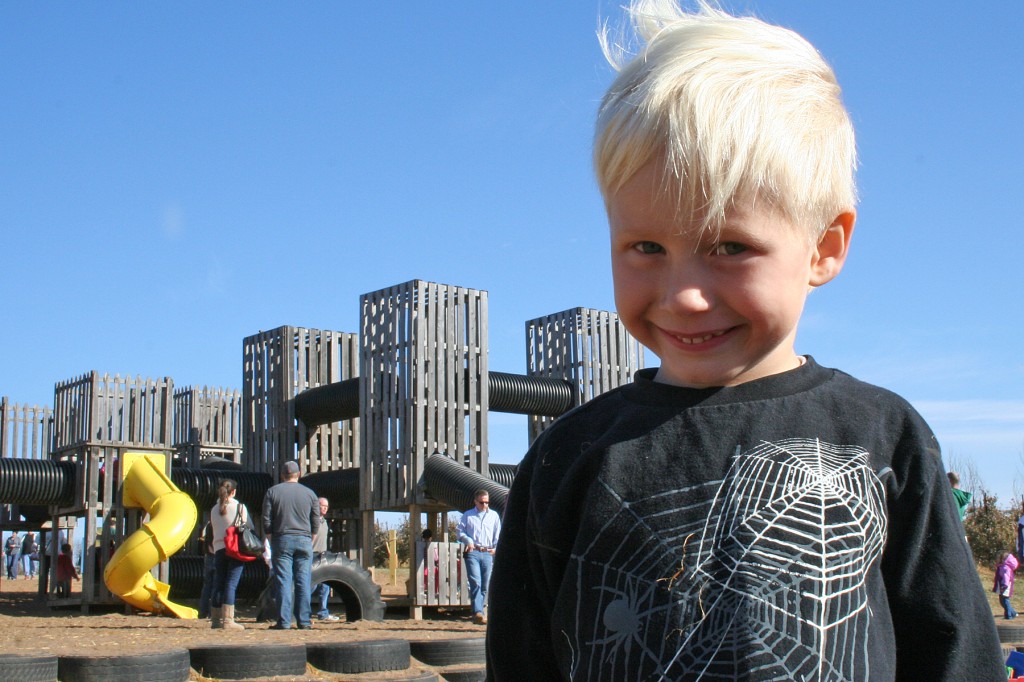 Part of the play structure behind Mr. Noah.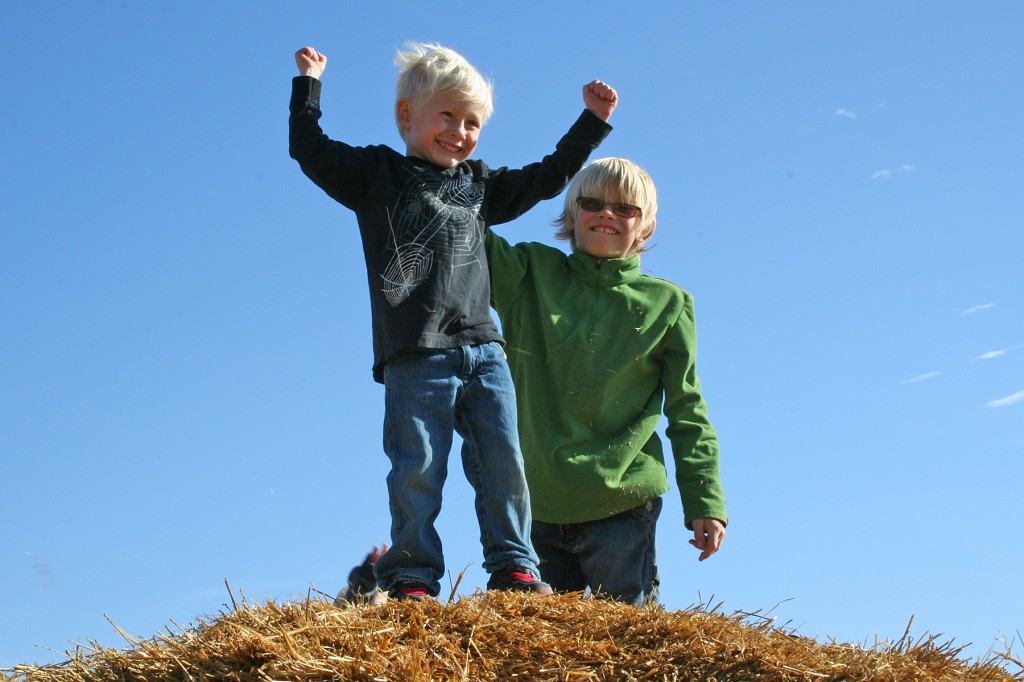 King of the haystack. Noah likes this photo because he's "bigger than Owen!"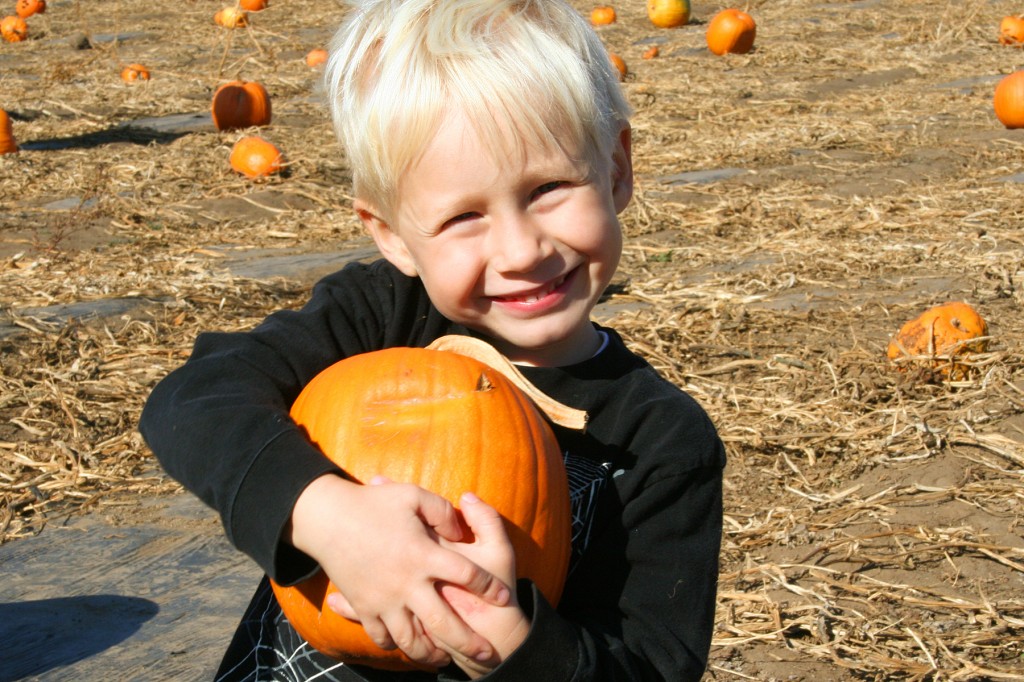 Yes, Owen was there too. But Noah's more likely to pose adorably for me.
Owen is too cool for that kind of nonsense lately.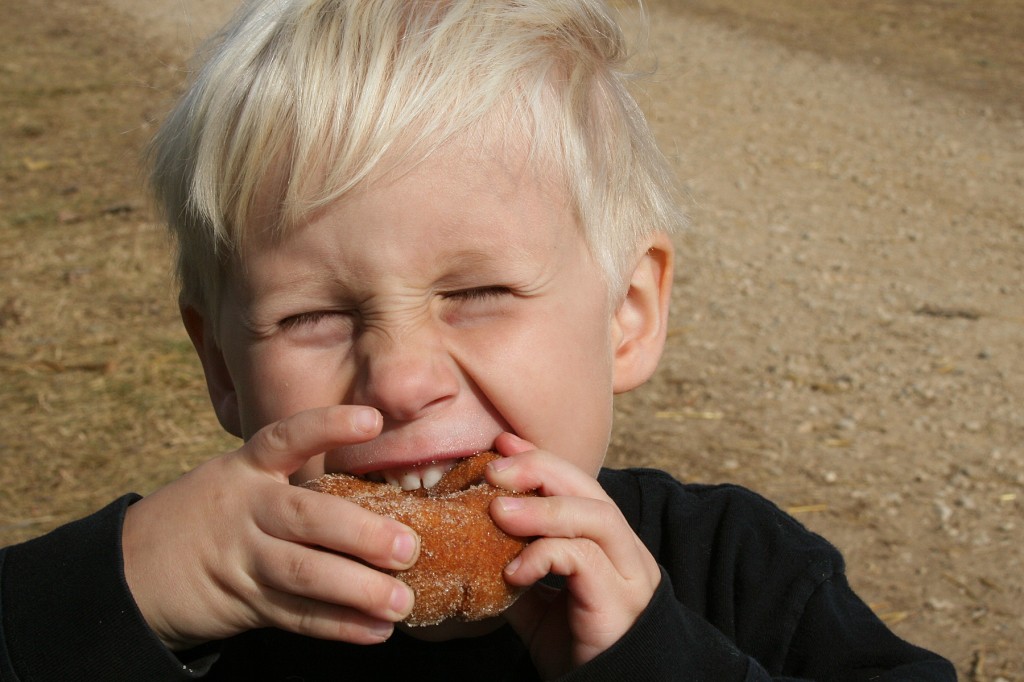 Yep, that's a pumpkin cake donut.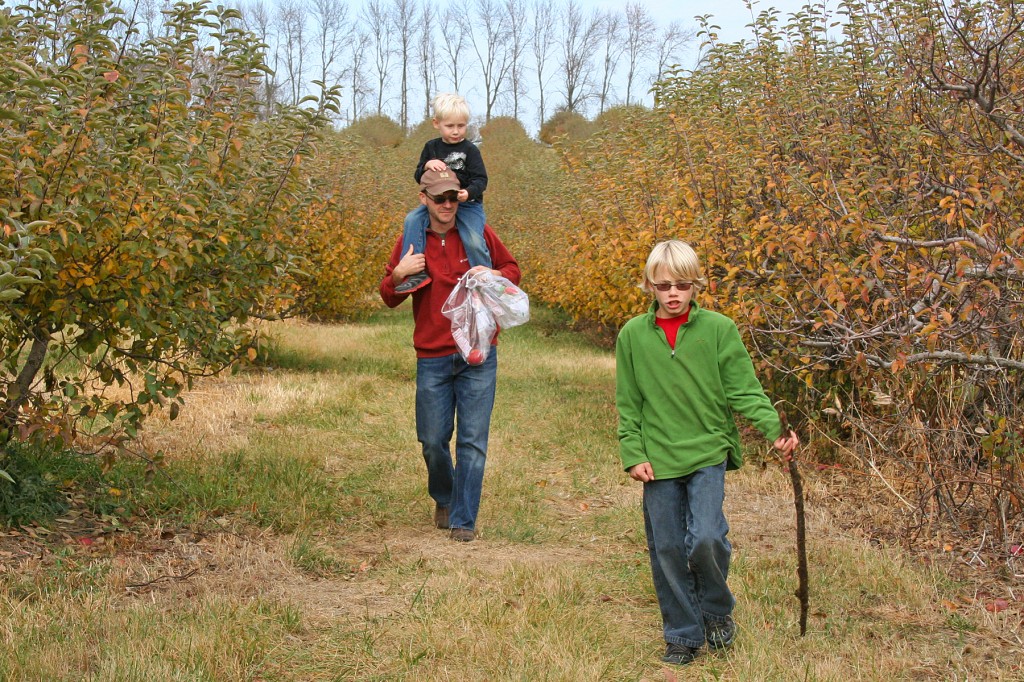 Apple picking is serious business.
Large walking stick-slash-javelins are particularly helpful.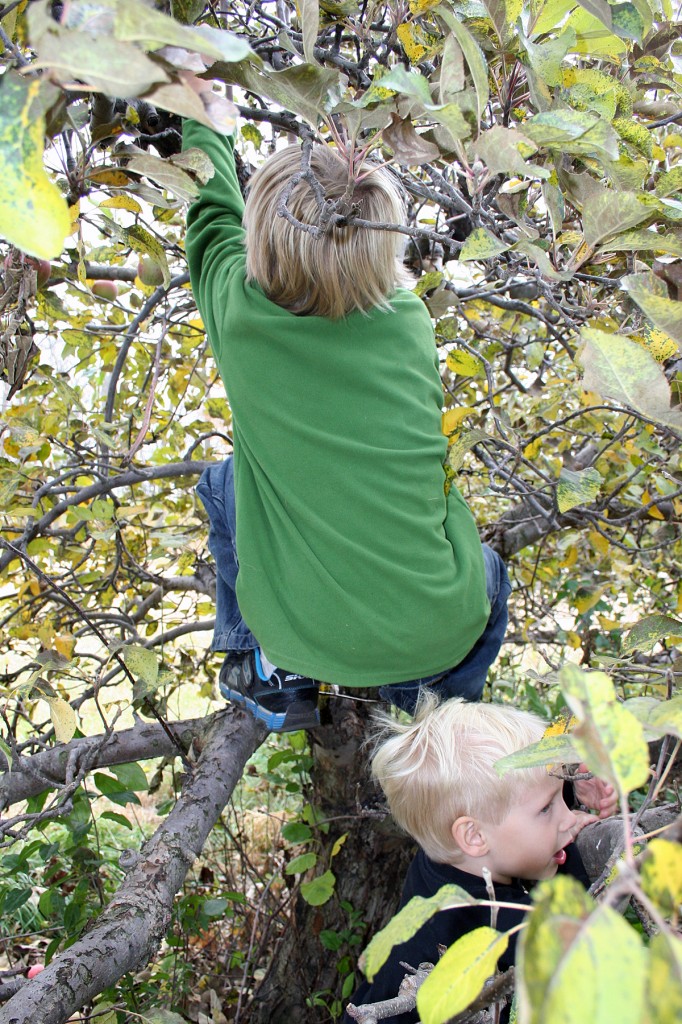 Owen gets the high apples.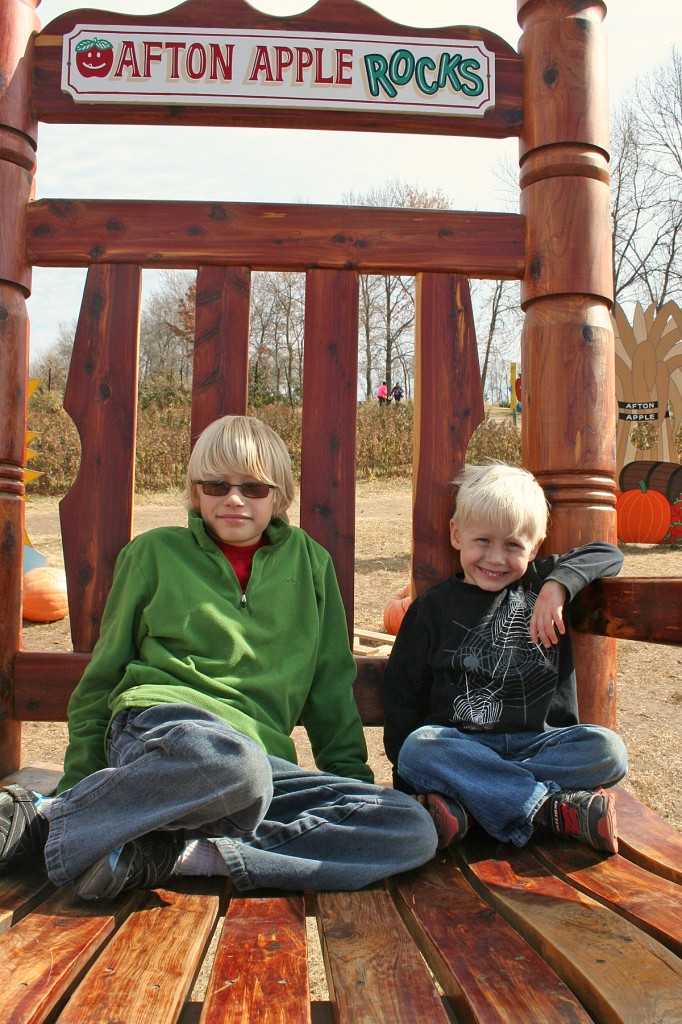 At bedtime Owen listed as his "best things" of today:
the playground, the tire mountain, the haystack, and the big chair.
Wow, I had no idea it was that cool.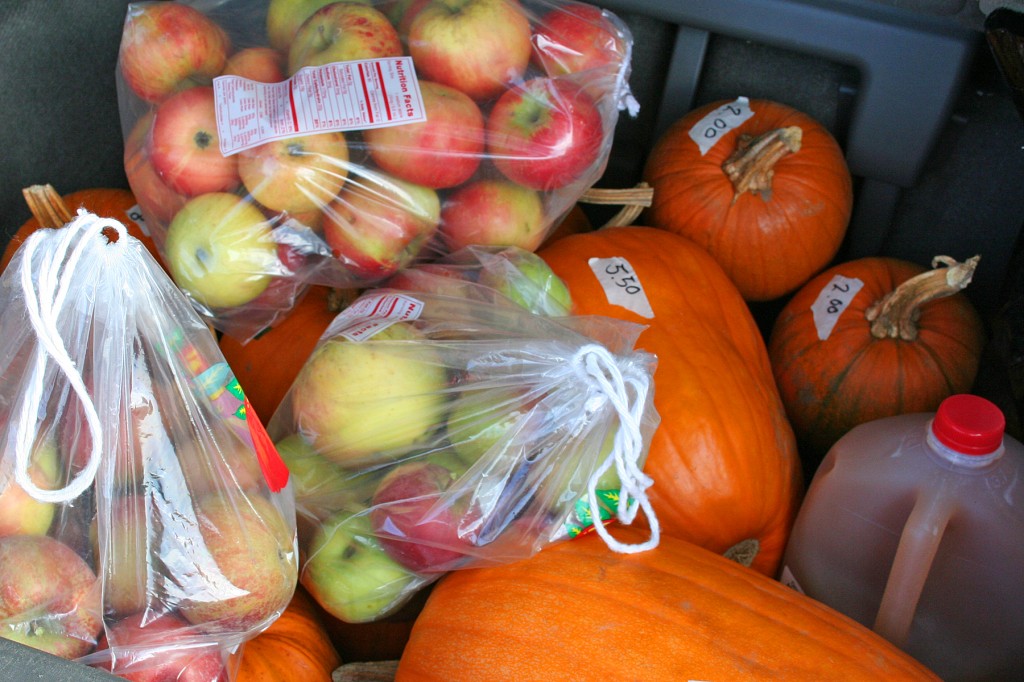 Think we got enough? But, really, there are never too many honeycrisps.
If you go
Afton Apple Orchard is open from 10 a.m. to 6 p.m. seven days a week. There is a $3 admission charge ($2 for kids under 5). The corn maze is open Friday night from 4-10 p.m., Saturday 10 a.m. to 10 p.m. and Sunday, 10 a.m. to 6 p.m. and there is an additional charge. Apple picking season is August through October, and pumpkin picking in September and October.
There is a little snack bar, as well as lots of picnic tables. Many families bring their own lunches. (And somehow I always forget this, so we eat pumpkin donuts.)
We arrived right at 10 a.m. when they opened and we noticed that the children were overwhelmingly of the toddler age and younger. By 1 p.m. (we were still picking apples), the crowd had grown considerably older. If you have a little one, they are going to have more fun on that playground earlier in the day!
Also close by is Afton State Park if you want to make a longer adventure of it. The park is open year round, so you could try hiking or biking near the St. Croix River.