The second in our gift-guide series: personalized gifts. These are some of our favorite gift options that we return to Christmas after birthday after Mother's Day. They are a lot of fun to make, order, and give, and the high-quality online options available make it easy to find a gift that is both stylish and personal.
Dopp bags and handkerchiefs
We love the personalized options at Mark and Graham, a pretty new online store that's part of the Pottery Barn/West Elm/Williams Sonoma group of companies, like this leather men's dopp kit or monogrammed handkerchiefs, perfect for the classic, environmentally conscious, or frequently teary man or woman in your life.
Robes
L.L. Bean makes a gorgeous, classic Chamois Cloth Robe ($69) that would look handsome on any guy. Monogram it with his initials for $8. This is the type of robe that could last 20 years and still look good and be in style.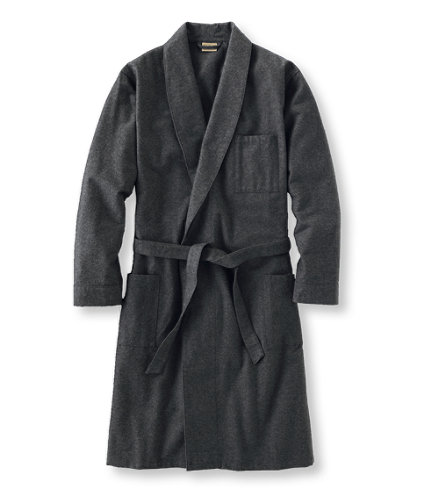 Tote bags
While you're at the L.L. Bean site, also consider their classic totes monogrammed with the recipient's name or initials. Breanne received one as a bridesmaid gift (smart bride!) and got one for her mom personalized with her grandma name. Various sizes, $21-39.
If robes and bags aren't your thing, L.L. Bean has more than 250 items you can get monogrammed, so check out their other options.
Personalized Magnets
Perfect for kids, grandparents, or anyone, really — the block letter is optional. Here's two other ways to use this magnet set from Pinhole Press.
Photo Stamps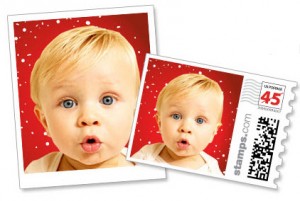 How many parents and grandparents need more stuff? But everyone needs stamps, and there's not a grandma on earth who wouldn't love these. Just upload your favorite photo and have a sheet of stamps made out of it. A guaranteed gift-giving win and under $20.
Beer Bottle Labels
For your brother-in-law the home-brewer, try making customized labels for his brew. At My Own Labels and Labels on the Fly you can customize a pre-made design, or if you are handy with your a graphic design program, order these blank sheets and run them through your printer.
iPhone/iPad Cases
Last year Jen made iPhone cases as gifts on Case Mate, and this year many more photo-gift services are in on the action. Upload photos, choose design, add some text or a monogram, and done!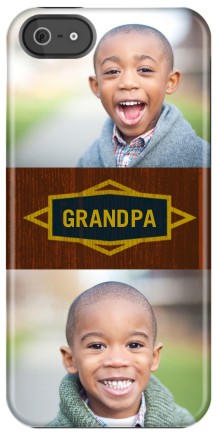 These are a sure-win grandparent gift. (Take a tip from Jen, though: Make sure you know for sure what model phone your in-laws have first!) Try Shutterfly, Tiny Prints, or Casetagram for iPhone cases made from your Instagrams.
Photo Calendars
Jen makes a calendar for her dad every year. (This is a man who wants and needs nothing, but actually cried while paging through his calendar last year!) Not only can the calendar accommodate dozens of cute photos of him with his grandkids (and sometimes his grown children too), each person's birthday sports a photo — as well as all of his kids' wedding anniversaries and his parents' and siblings' birthdays — to help him remember.
The good news for smaller families or the shorter-on-time, these are equally beautiful and thoughtful gifts with just one great photo of the kids — or travel or nature or kitty photos — per page. Gorgeous design options abound on Pinhole Press, Minted, Shutterfly, and more. Calendar prices seem to range from around $20 up to $50.
Business or Contact Cards
For your friend with a new blog or your sister-in-law's Etsy store; she needs something to hand out but definitely doesn't need an institutional design or a box of 500. These can be used for businesses, networking, bloggers, parents, or even medical or allergy information (especially to give teachers or other parents).
We love Tiny Prints, Paper Source, and Minted for these small but mighty personalized gifts (though we do really wish they'd stop calling them "mommy cards"). Check Etsy for a cute matching handmade case to go with them, like this cute chevron design.
This guide is one of our 2012 series of four guides: cozy, edible, practical, and personalized. Read them all for more great ideas!