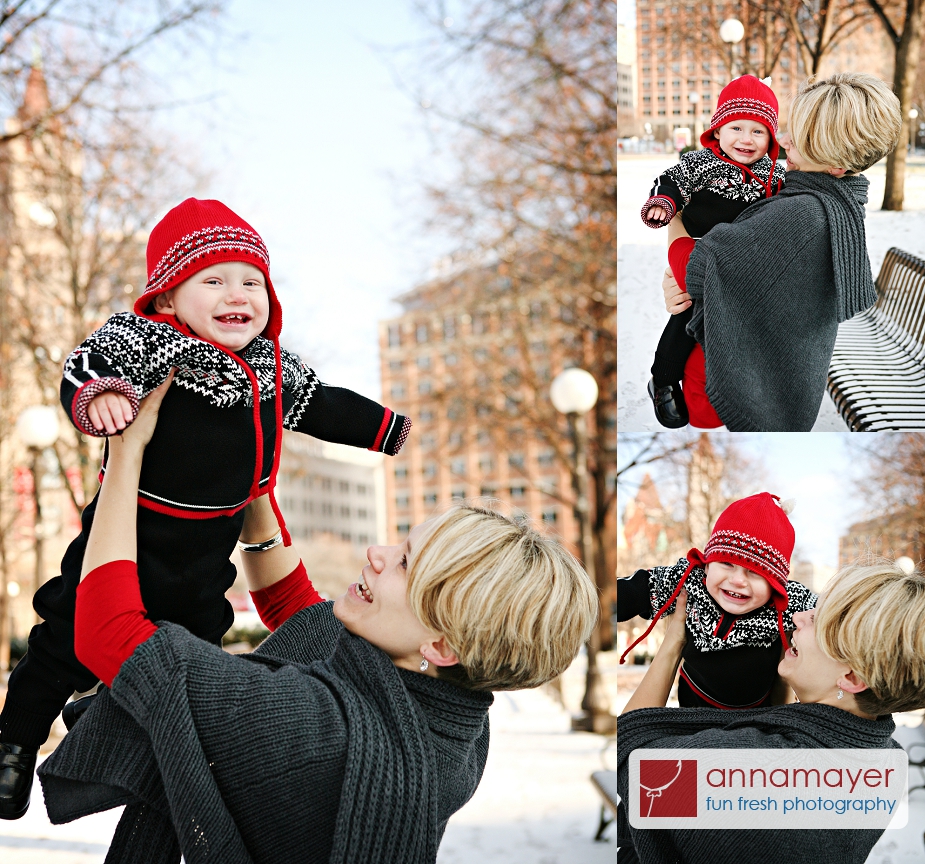 I hate getting my picture taken. What woman doesn't?
Bad hair, no makeup, big zit, I used to be skinny and now I'm not. I hate these jeans/top/shoes/outfit. I wore my glasses today. I take better pictures than my husband anyway. Sound familiar? What excuses do you use to stay out of the frame and behind the viewfinder?
But here's the thing, moms. You need to let this happen. You need to allow yourself to be photographed, with your children, with your husband, even alone. With your parents, your siblings, your grandparents, your friends. Or you'll find yourself, like me, looking through the 4,437 photos taken in 2011 and finding about 30 with you in them (and half of those taken from two feet beneath your head by your pre-schooler). And that would be a good year.
(Seriously. Every year I make a photo calendar and a couple years ago Shutterfly added a feature that allows a little photo on each person's birthday. My kids love this, but when I went to find one of myself, I had nothing. I was forced to email a friend and ask for the picture she had snapped of me with a giant margarita. Classy.)
Women need to get over themselves. The photos aren't about us, they are about others. You can't resist capturing your child's every move, phase, quirk, smile, adorable antics, or clever inventions, right? You do it because YOU want the picture; if your children are like mine they couldn't care less, or possibly need to be bribed with candy to smile for the camera. So who do you think wants photos of you?
Your kids, duh. And probably your husband too. Oh, and your mom.
Last summer I had a heart attack. And I'd be lying if I didn't lay in the hospital picturing my sons growing up without their mother, and imagining a photo of me on each boy's nightstand while they talk to my husband about what Mom was like. What would the photo be? Me and the margarita?
I know it sounds macabre, but heart attacks do that to a girl. So since then I have deliberately inserted myself into the frame. I've allowed dozens of photos of myself to be taken, even by my husband. I'm up to 103 photos of me from 2012, a vast improvement.
I don't actually like too many of them, but that's not really the point. To my boys, I'm the most beautiful woman in the world, just the way I look, right now, bad hair day, bad skin day, poor wardrobe choices and all.
Luckily for you, even if you don't like to have your photo taken, you can look as amazing as these photos do if you enter and win our custom mother-and-child photo session with children and family photographer Anna Mayer.  Anna has been taking my family's photos for years; these are all her beautiful work. Enter the contest today!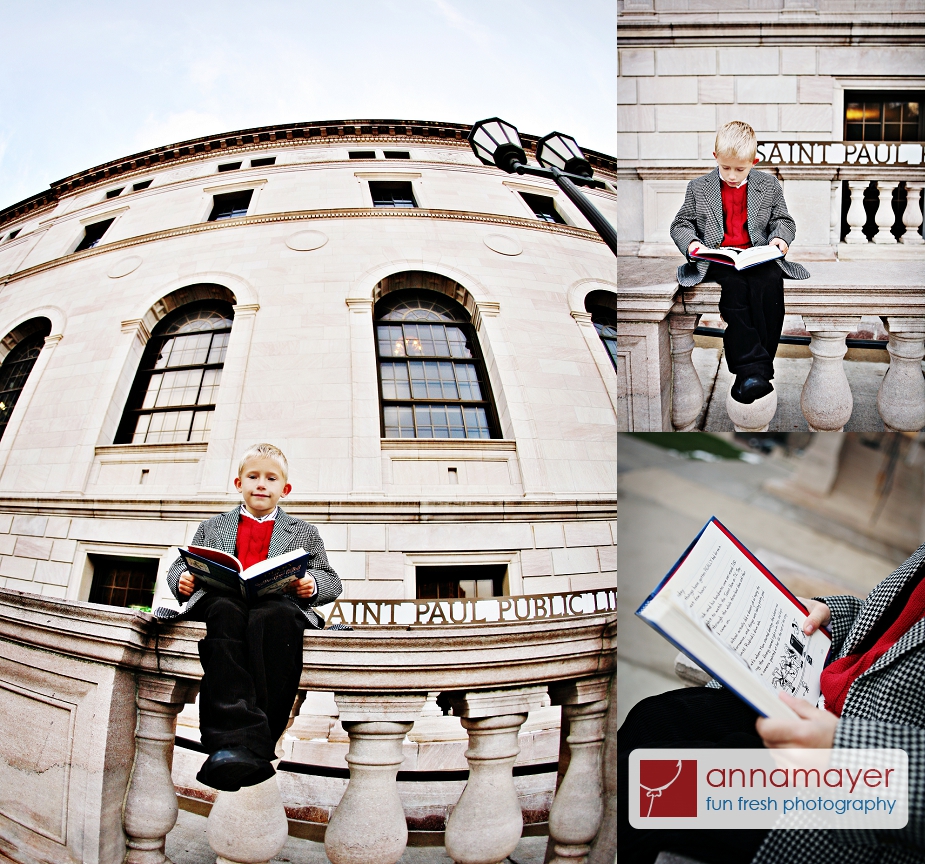 Owen was so bored with the photo shoot that he started reading. Anna saw the boy, the book, the library, and took one of my all-time favorite photos of him. Oh, and it is -10 below zero in these photos (taken in November in Rice Park in downtown St. Paul). Do we look miserable and stressed? Nope, we don't. That's how good Anna is.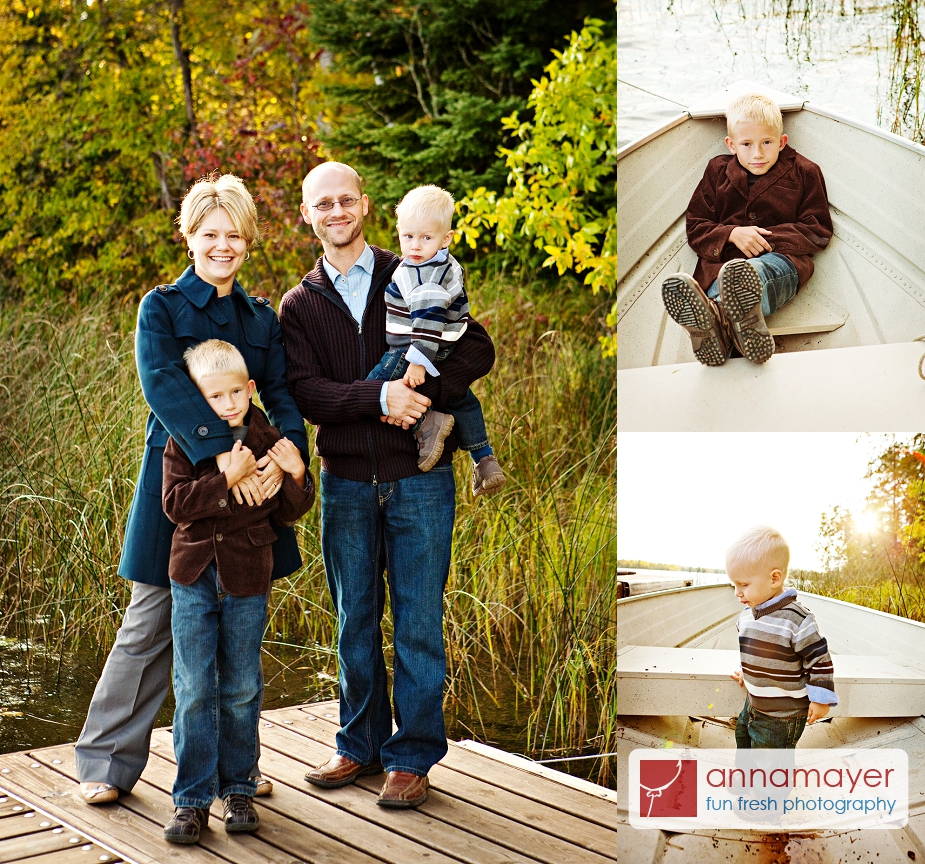 These were taken on a 90-degree day in September, but I had this vision of coats and sweaters for my Christmas card photos. We had to stop halfway through for my little boy's nap and start over. Anna is so patient.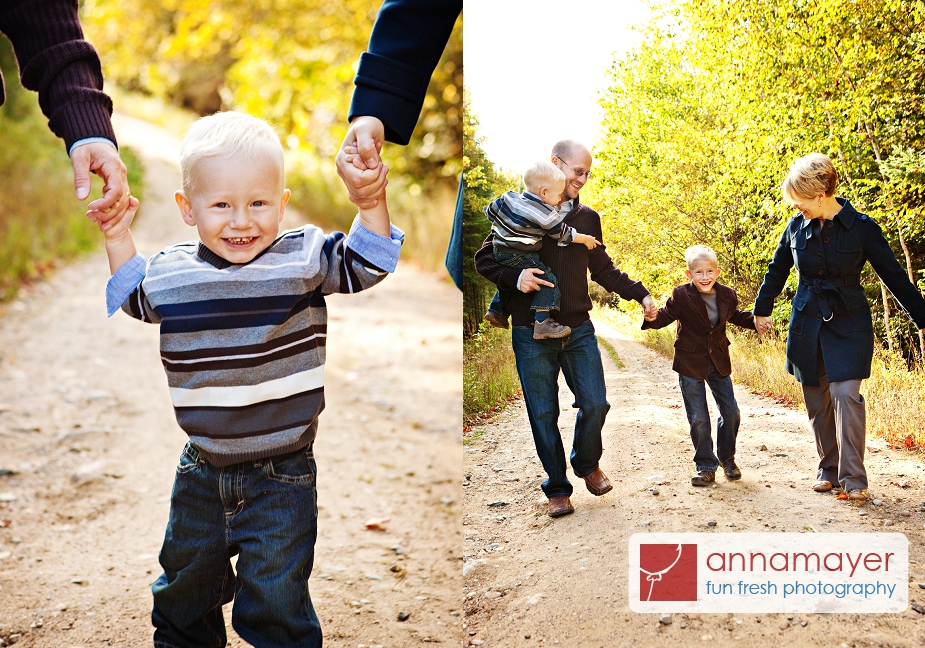 I wish you could have seen the fits, tantrums, and crying that preceded and followed this photo. I have no idea how she got this smile. Love.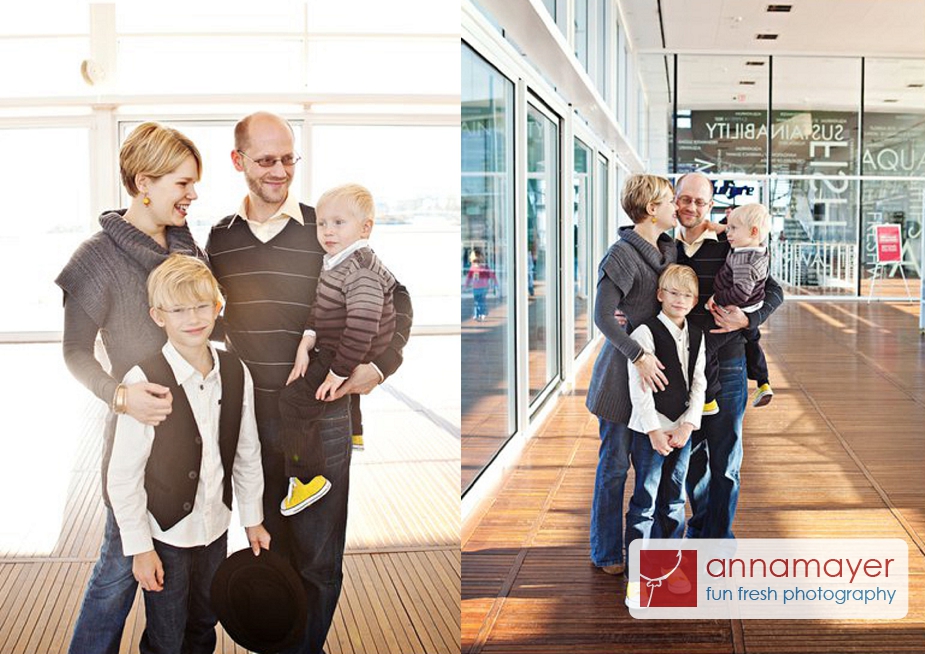 The boys grow; my hair stays the same.  I always prefer a profile of myself. By now Anna knows this.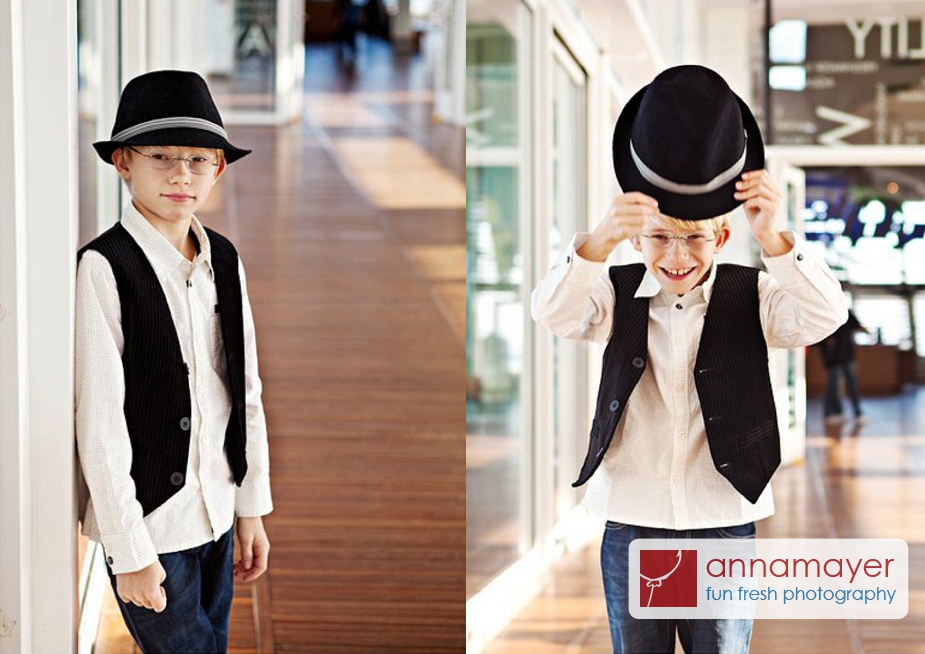 Here's one person who's not at all camera-shy. Owen is very photogenic, and he knows it.
Don't miss your chance to have Anna take your family's photos and I promise you'll find at least one of yourself that even you love. Enter our custom photo session giveaway!