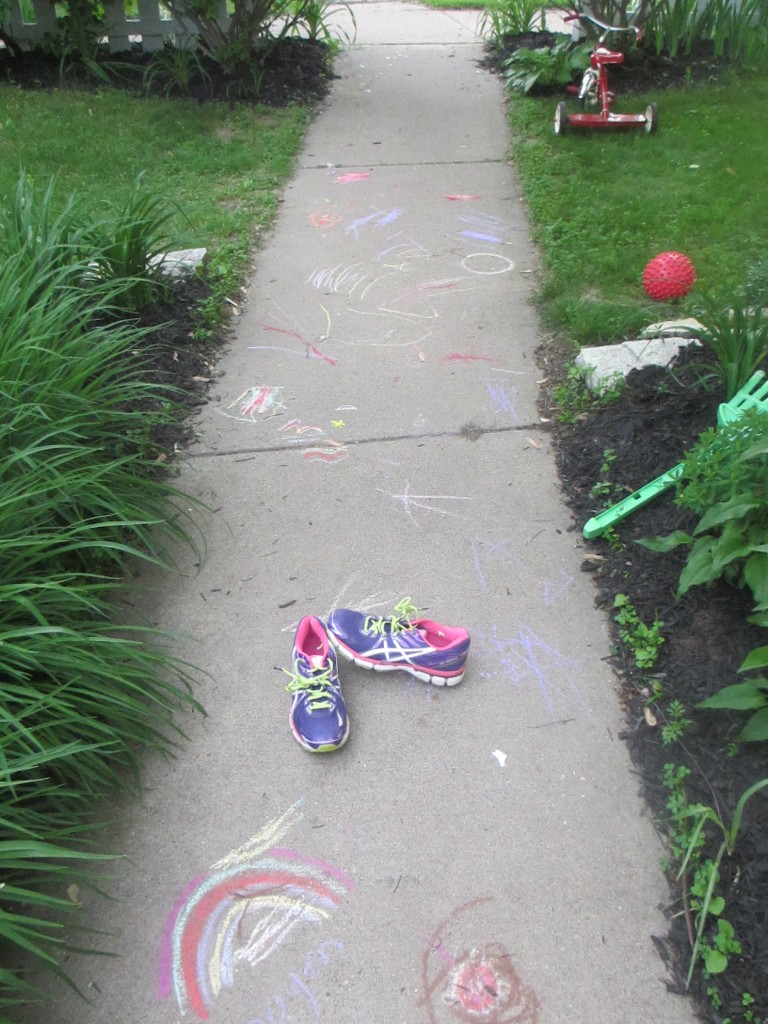 I meant to take a pic for this post of us running with the double stroller, but I forgot my camera on the run. Then I meant to stage a photo of us running, but I couldn't even get it together to do that. So finally, I bring you a picture of my running shoes, idle, waiting patiently for me.
I ran a marathon seven months after Beatrice was born and wrote a post about it. Since then I've had a lot of nice comments on it, most recently:
"I just started training for my second marathon in September and my son is two months old. Just getting out and running is much needed time to myself and I feel better able to be able to give my kids quality mom time!"
And:
"I am currently four months pregnant with my fifth child. Running has been what has kept me sane in my life with four small children! I have run three half's (after baby #3) and a full marathon when my last baby was 11 months. It was amazing! Now I feel the need to top it, and would like to run another full, my last baby would be almost seven months!"
And boy, do I need their inspiration and motivation. Because these women are the real deal. Planning a marathon after her fifth child? I touted my postpartum running accomplishment all over the internet and I only had one kid!
Since I received my doctor's approval to start running again after Blythe was born, I've been running, but it's not feeling great yet, and I'm having a hard time fitting it in. Work is especially busy, and any spare moment at home usually goes to helping repair my sleep deficit.
Double stroller runs are possible, and enjoyable, but take so much planning it's more exhausting than running itself right now. When I list the excuses they sound pathetic: going in the few windows of time that won't ruin Beatrice's much-needed-for-all-of-us nap, all the rain we've been having (and a weather shield won't fit over the infant car seat), summer busyness.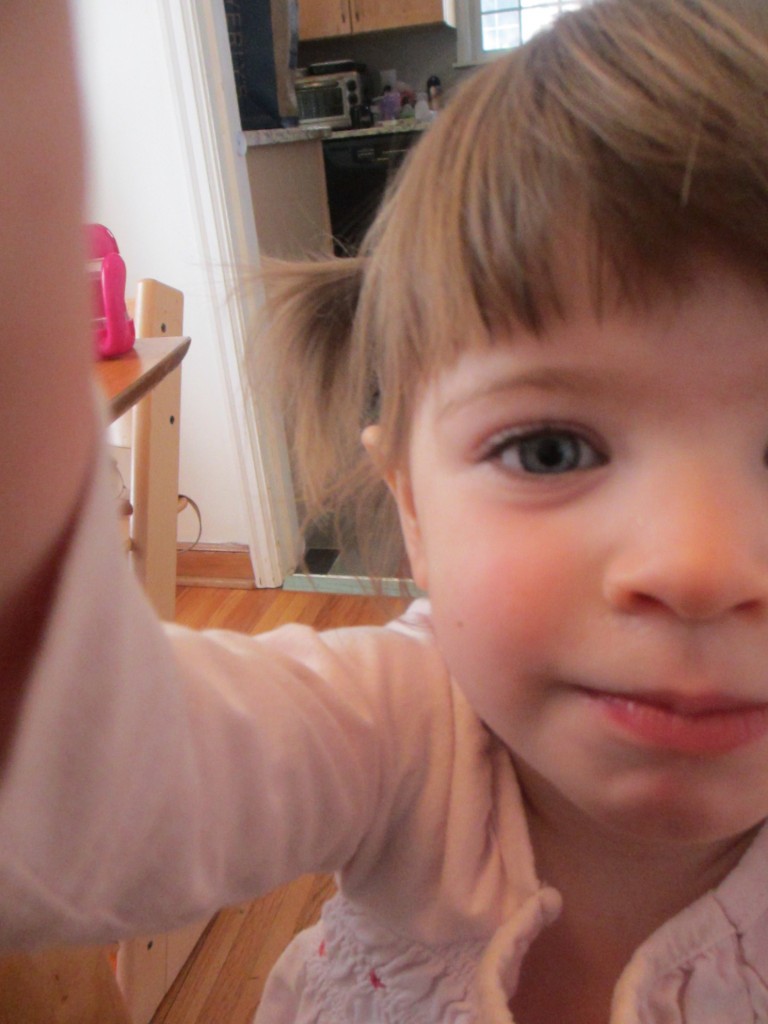 Turns out toddlers are much harder to run with than babies. In retrospect: duh.
I'd even started wondering, "Couldn't I just be one of those skinny women who doesn't exercise?" But I like to eat like a runner. (A runner in training.) And, I don't just run for exercise, as Adam reminded me.
On good days I see myself running a trail half marathon this fall; on tired days I happily count a walk as exercise.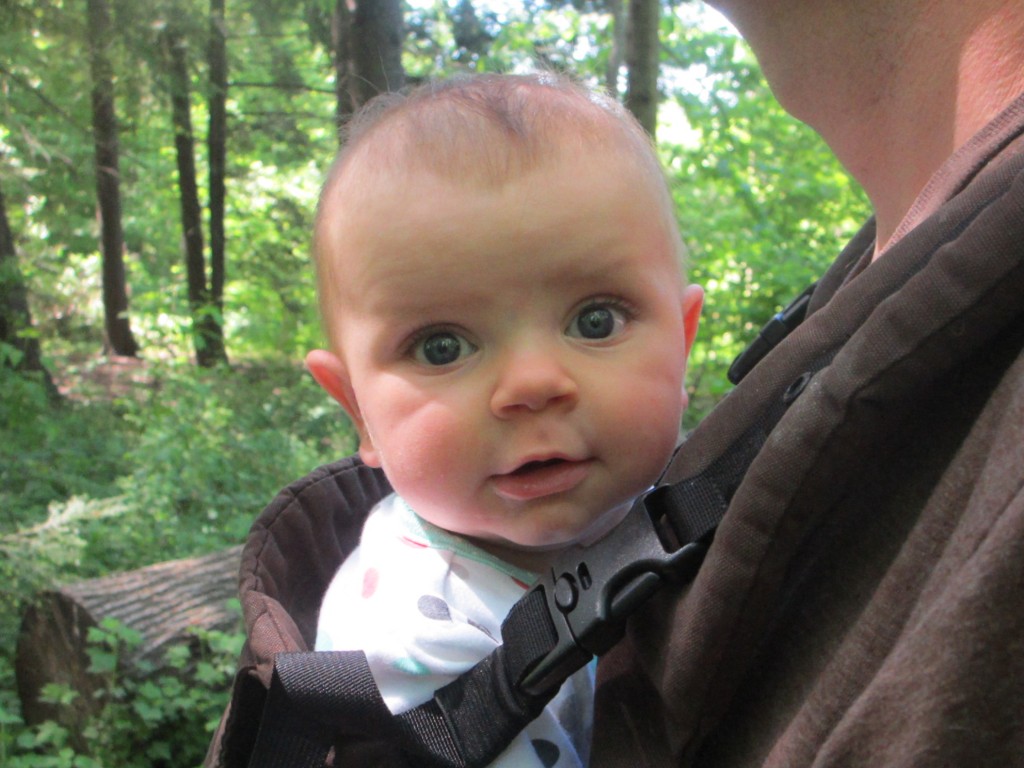 On a walk in Theodore Wirth. I'm so craving feats of athleticism that I'm not above doing wind sprints on walks, carrying 30-pound Beatrice just for the exercise, and doing lunges with Blythe.
Everything is just a phase, right? Parenthood requires so much patience, it amazes me. Almost as much as my ability to dip into the well once again and find more patience when I thought I had none.
So for now I'll be patient with myself, and take it one run at a time.