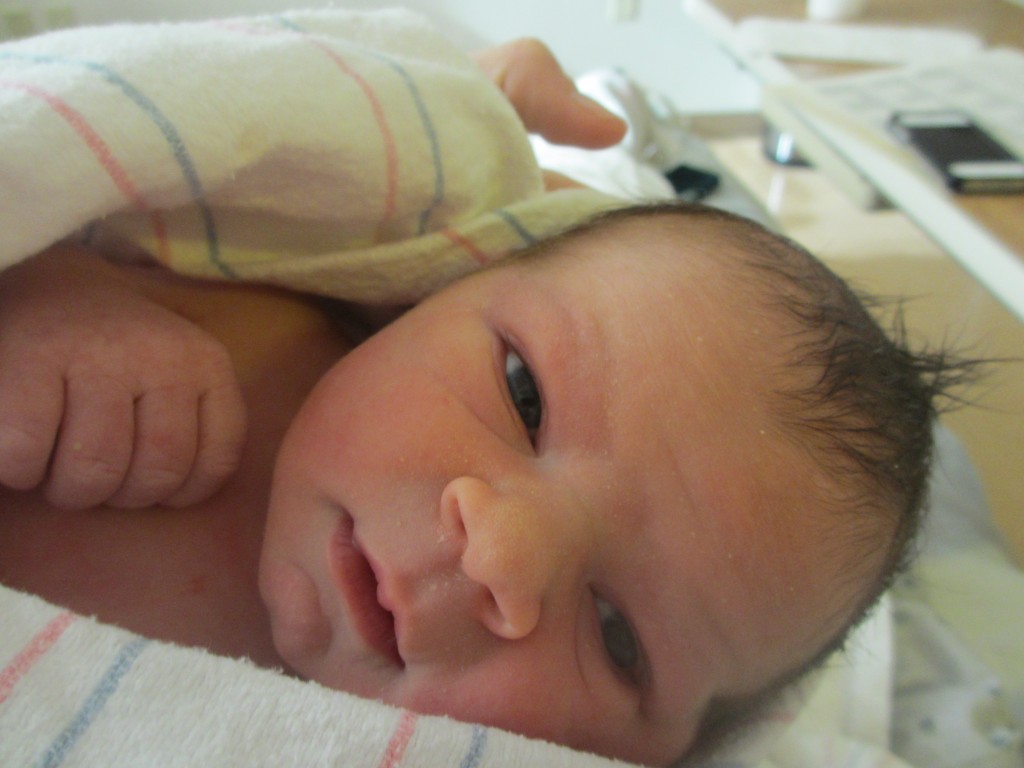 She's here!
I'm pleased to announce that we welcomed a baby girl to our family on Saturday morning at 1:38 a.m.
I worked Friday, went into labor Friday evening, and had the baby right after midnight!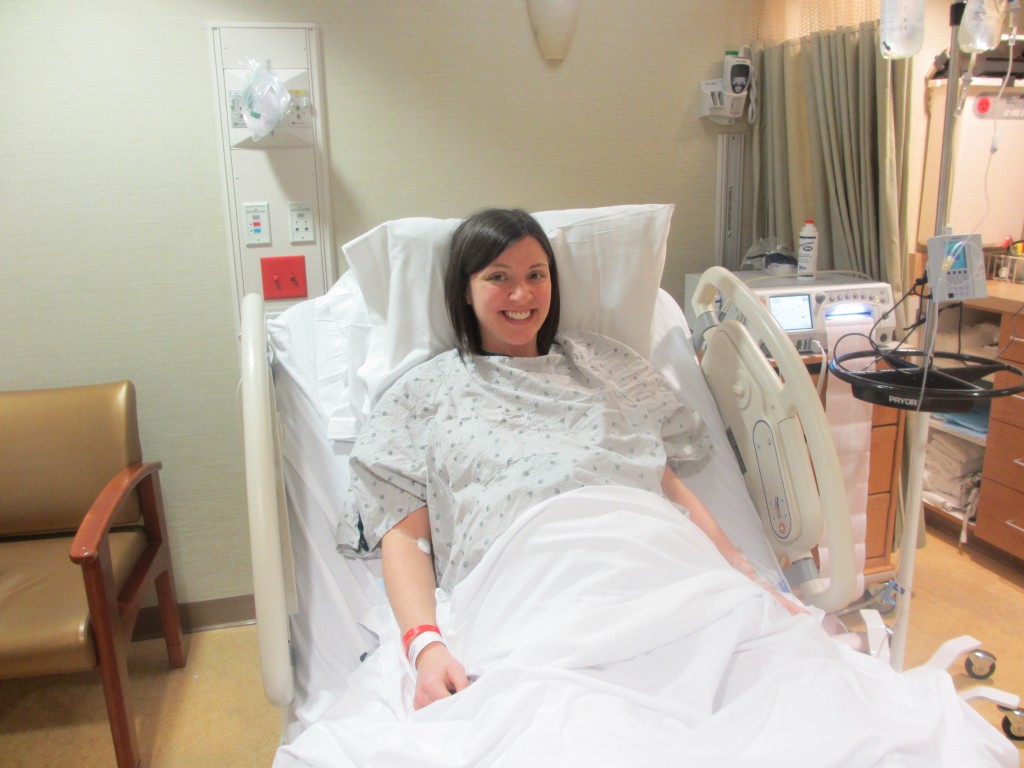 In the maternal assessment center upon arrival at the hospital, contractions 2-3 minutes apart. If Adam would have taken the picture 30 seconds earlier you would have seen quite a different expression.
It was so beautiful and peaceful to welcome her in the middle of a dark, bitterly cold winter night. The hospital was in a hush and it was just the three of us making our way through our first night together.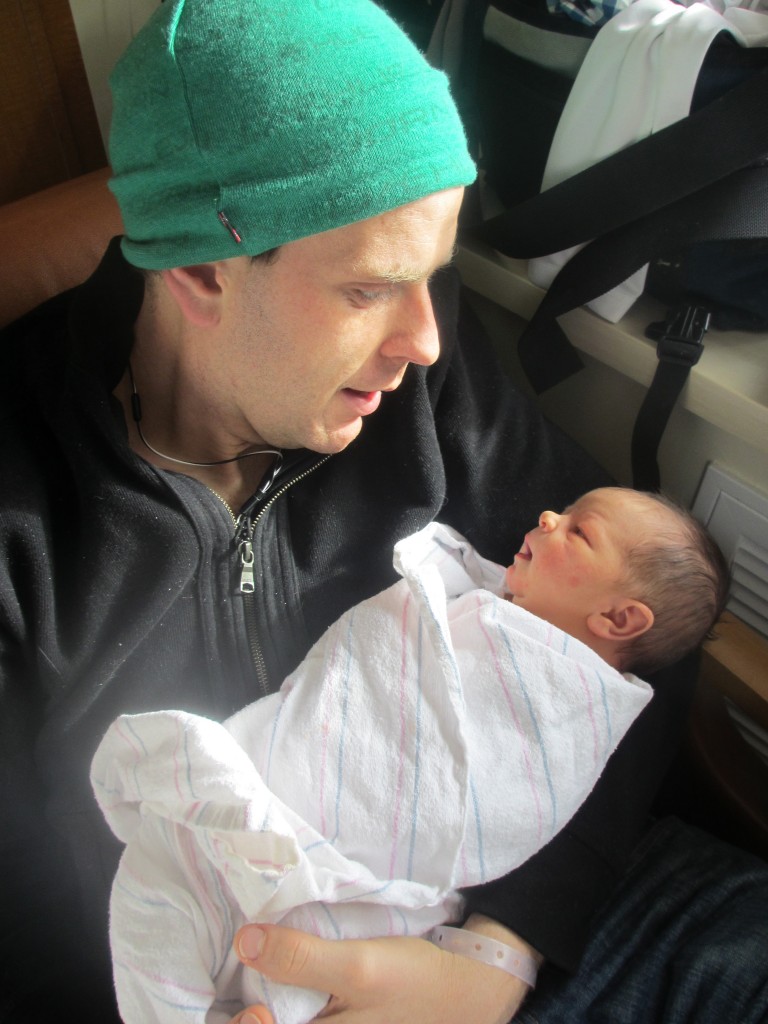 We are grateful for a safe birth and healthy baby, and for the tremendous help and support we've received from our parents.
We are thrilled to have a girl (sisters!) and I can't wait to tell you more about everything!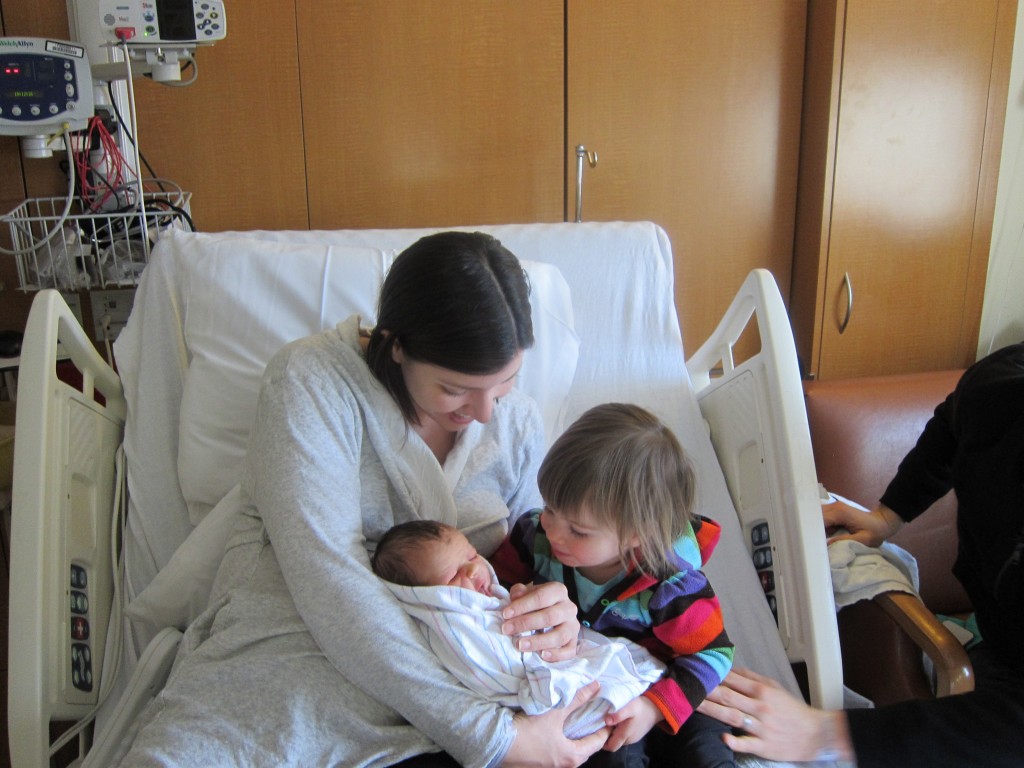 But for now, sleep.