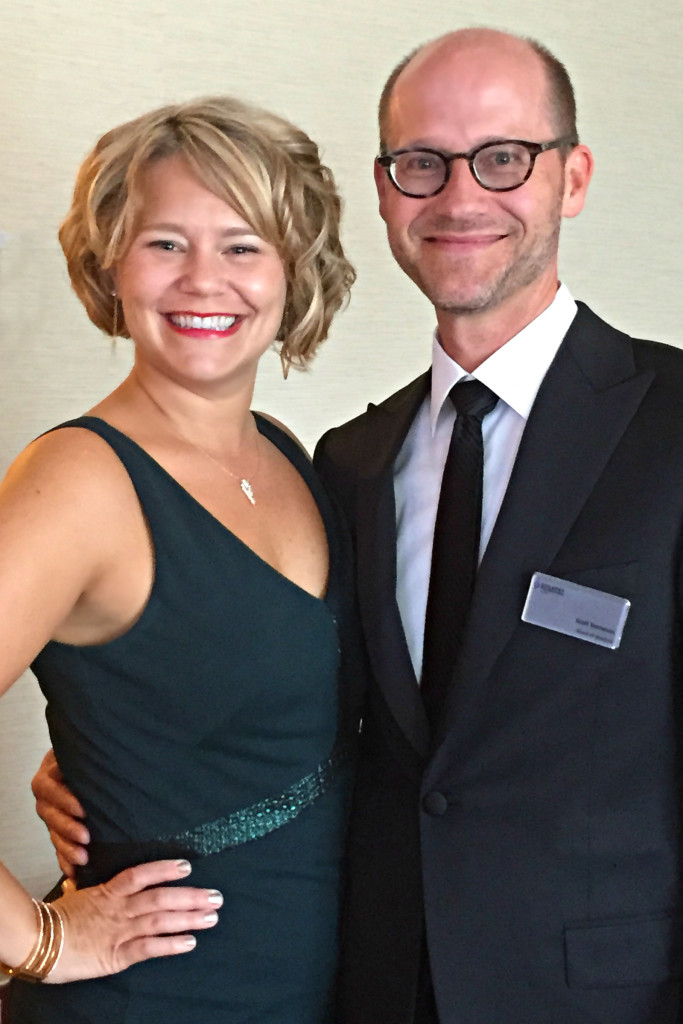 I am an accomplished online shopper. I can buy anything and everything online — shoes, clothes, furniture, jewelry, makeup — including those things people say they need to see, try, feel, and touch. Maybe it's because I hate shopping SO MUCH, or maybe it's because after nearly 41 years, I know what cuts, fits, colors, and fabrics fit or flatter my face and body (or my living room) and what's never going to work. Measure twice, click once.
Except . . . party dresses. The last must-try-before-you-buy item, right? Nope, not even that.
I'd heard about Rent the Runway. It's not that new (founded in 2009 actually), but I'd never tried it before this week, when I needed something to wear for a fundraiser event.
It makes so much sense — why do guys rent a tux (which basically all look the same), but women buy a new dress for every event that they will wear once, maybe twice? The concept is genius.
The event was last night and I ordered my dresses (and accessories, thanks to "Stylist Suggests") the previous Sunday. It arrived Friday evening and fit perfectly, thanks to the numerous real-woman-provided reviews that included photos, heights, weights, measurements, "size I normally wear," "size I wore of this dress" — as well as the complementary back-up size offered for many of the dresses.
It could not have been easier, and instead of adding yet another cocktail dress to my collection in storage, I wore a $595 David Meister green dress for a rental fee of $40.
I may never go shopping again.
How it works
Sign up for a free account at renttherunway.com. (I bought the Pro account for the free shipping and insurance. Since I'm a known struggler, insurance on designer gowns seemed like a good idea.)
Enter the date of your event to see what's available in your area.
Click away, entering your desired style, occasion, body type, colors, etc. You can save things to favorites to compare later too.
Add to cart, check out, and celebrate that you did all that in your yoga pants and not the dressing room.
The day before your event (or sooner, if you choose that for a higher price), your box arrives.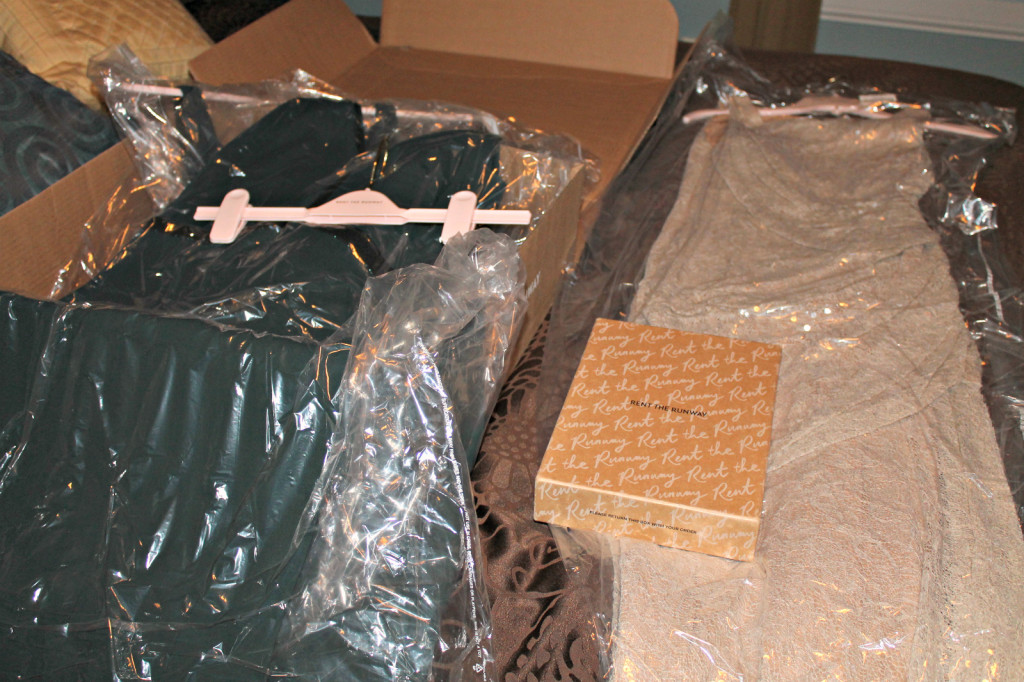 I ordered two styles but should have trusted my online shopping gut that the green one would be best. It was. A $250 Kate Spade necklace is in that box. Oh yeah, this is fun!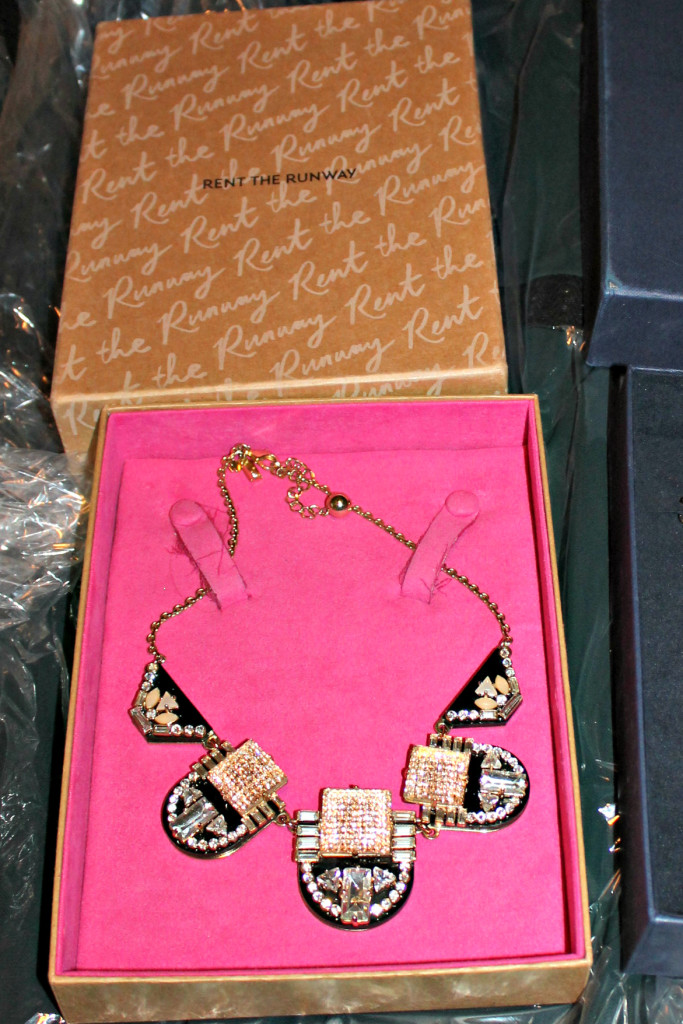 So pretty, but ultimately didn't work well with the neckline of my green dress. It had been suggested by the stylist algorithm for that champagne dress, and did look amazing with it.
Wear dress and look awesome. Feel super smart for spending less and reusing instead of buying. Tell everyone who compliments you that you rented it. (It's sort of like the glee you feel when someone compliments your bag/shoes/jewelry/blazer and you're all, "Target.")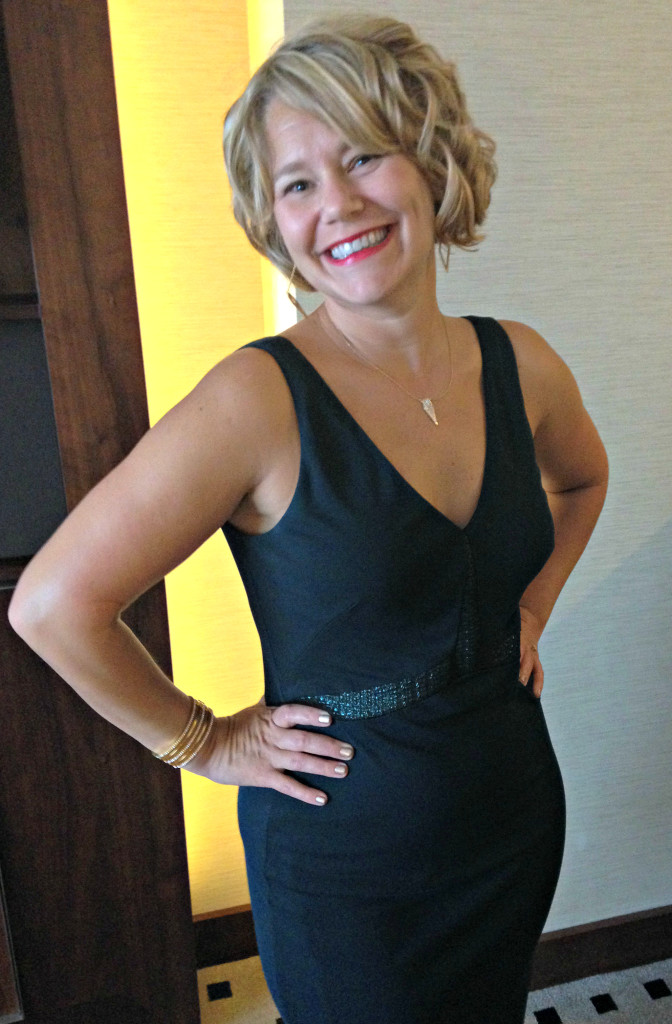 Pack up your stuff in the pre-paid and already labeled UPS return bag. On the assigned date, drop off at any UPS store location or UPS drop box, including Office Depot or Staples.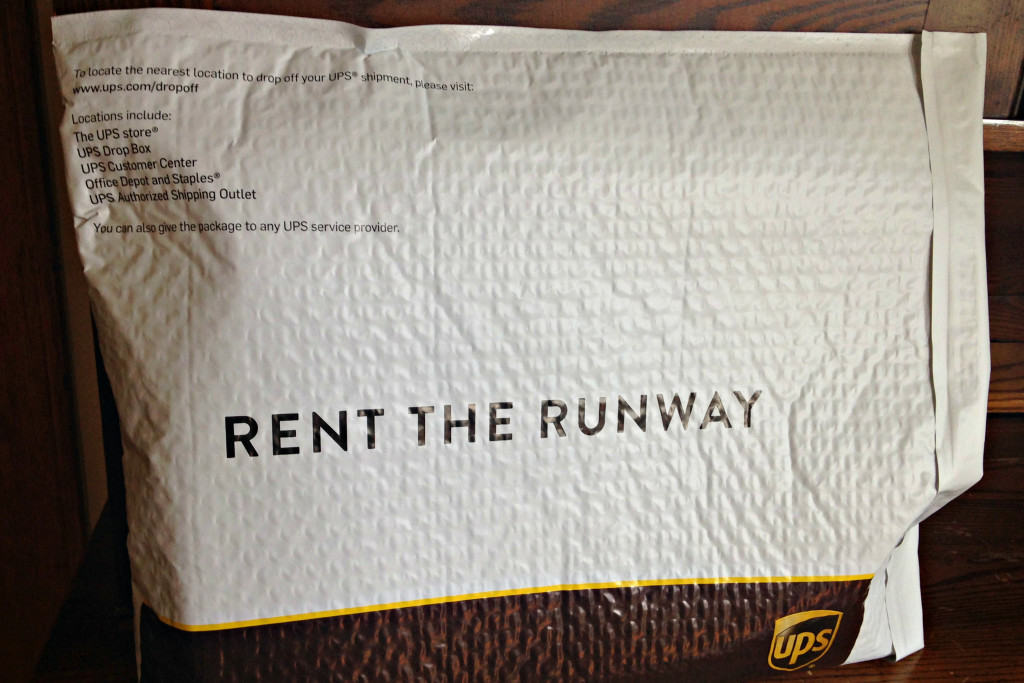 Easy, smart, and fun!